Saturday's weather stunning although the game results were not. Jackie Robinson Day was celebrated throughout the league to honor the end of segregation in baseball. For the kids, it was Mascot Day and they got to run the bases after the game. There's a disappointing lack of fundamentals in youth these days; I'd say less than 5% touched all the bases.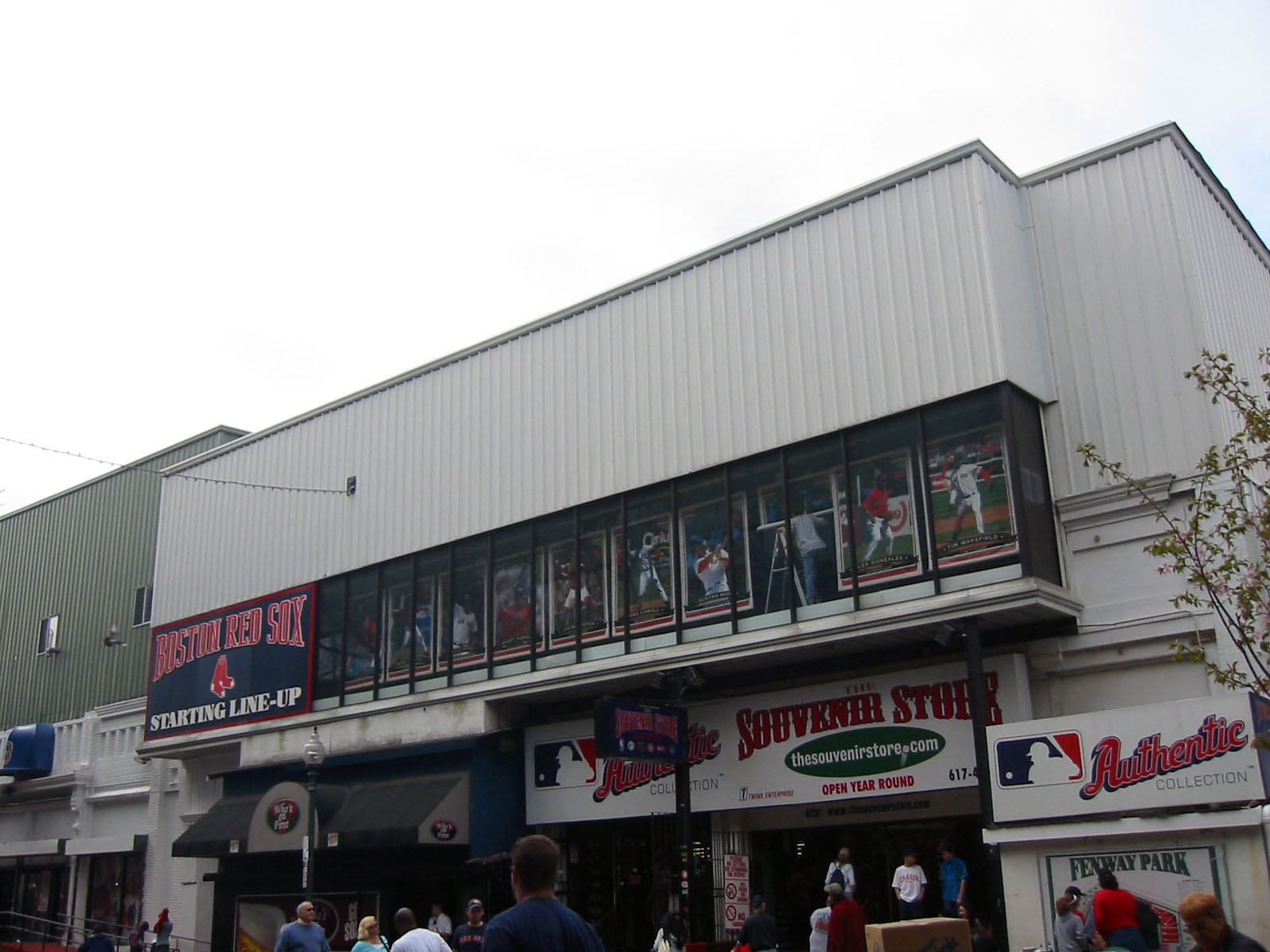 A sneak preview of the less-than-stellar lineup Terry Francona devised.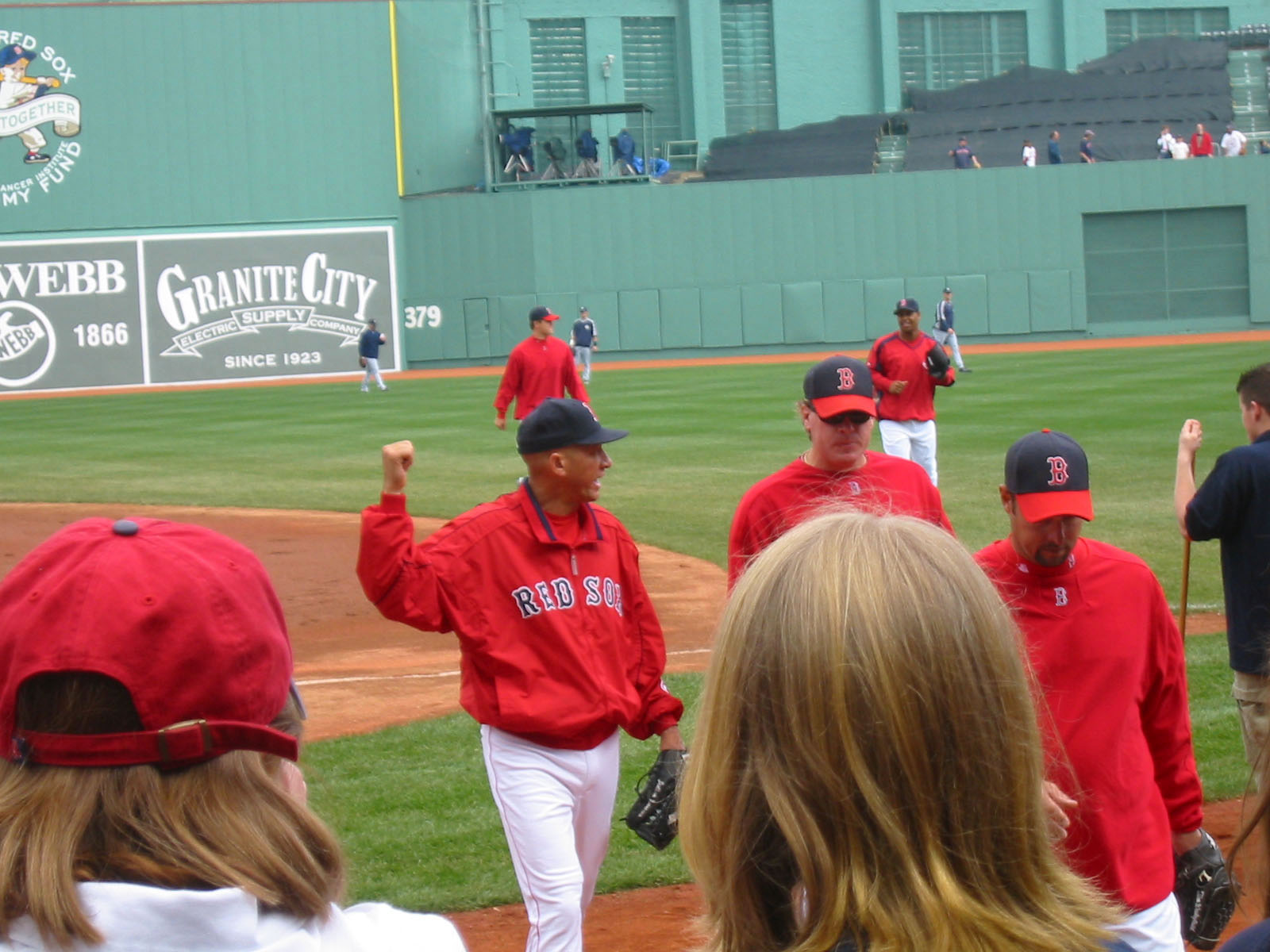 Julian Tavarez brags to Curt Schilling about the sprinkler he messed up real bad while they were walking in from the bullpen.

The matrix has you.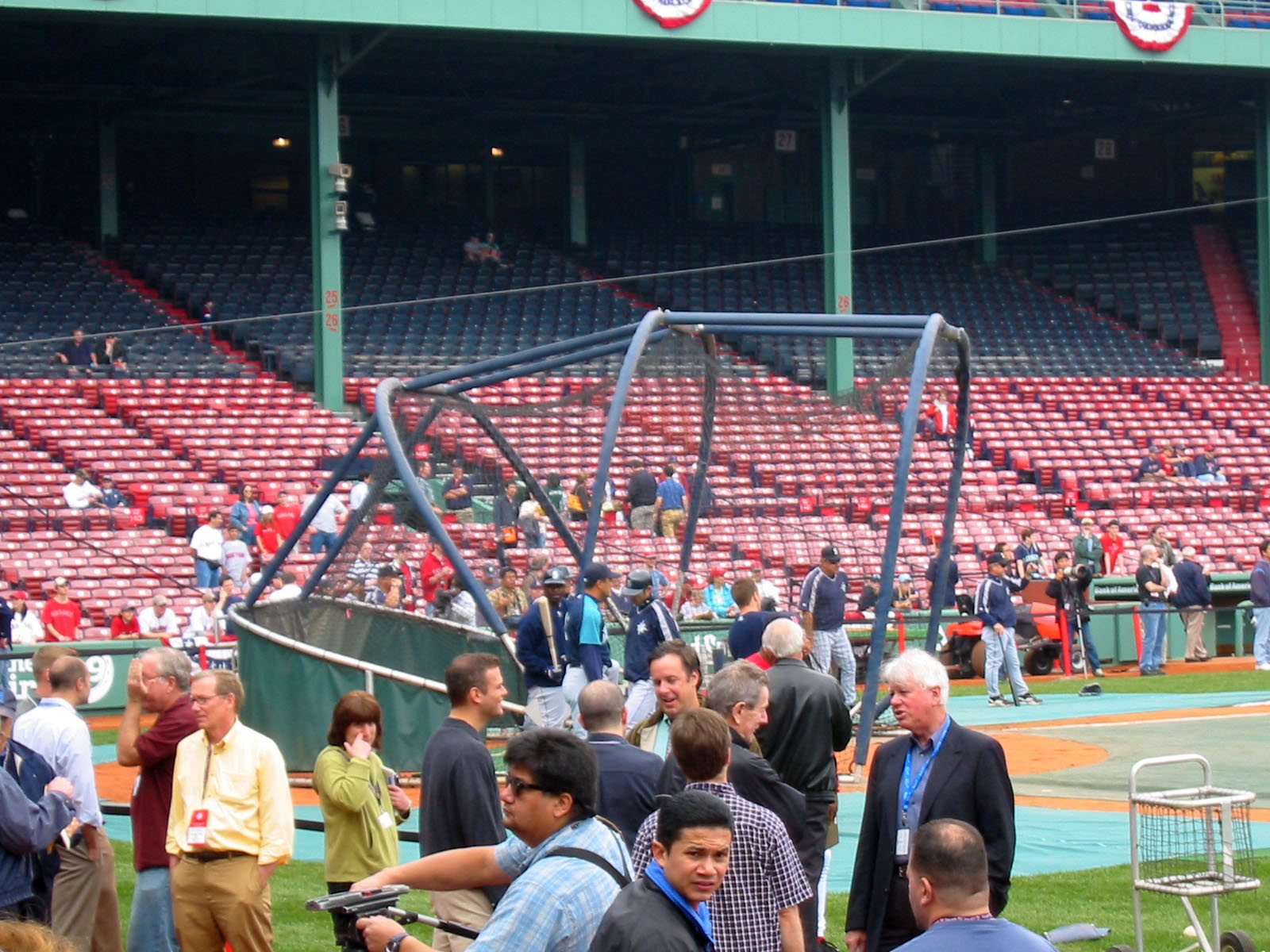 Bob Ryan, Bob Neumeier, and others crowd the plate.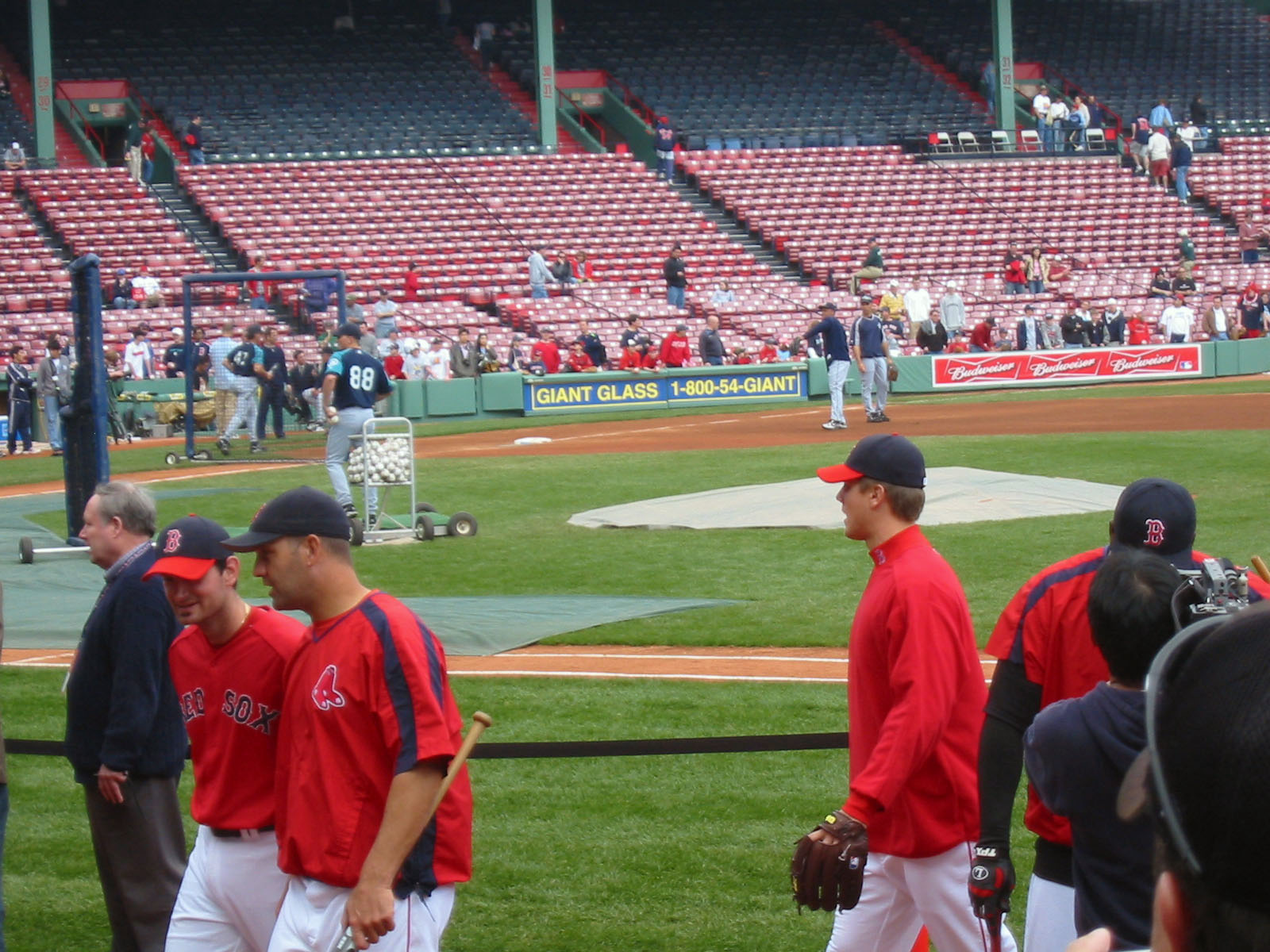 Did someone call a fireman?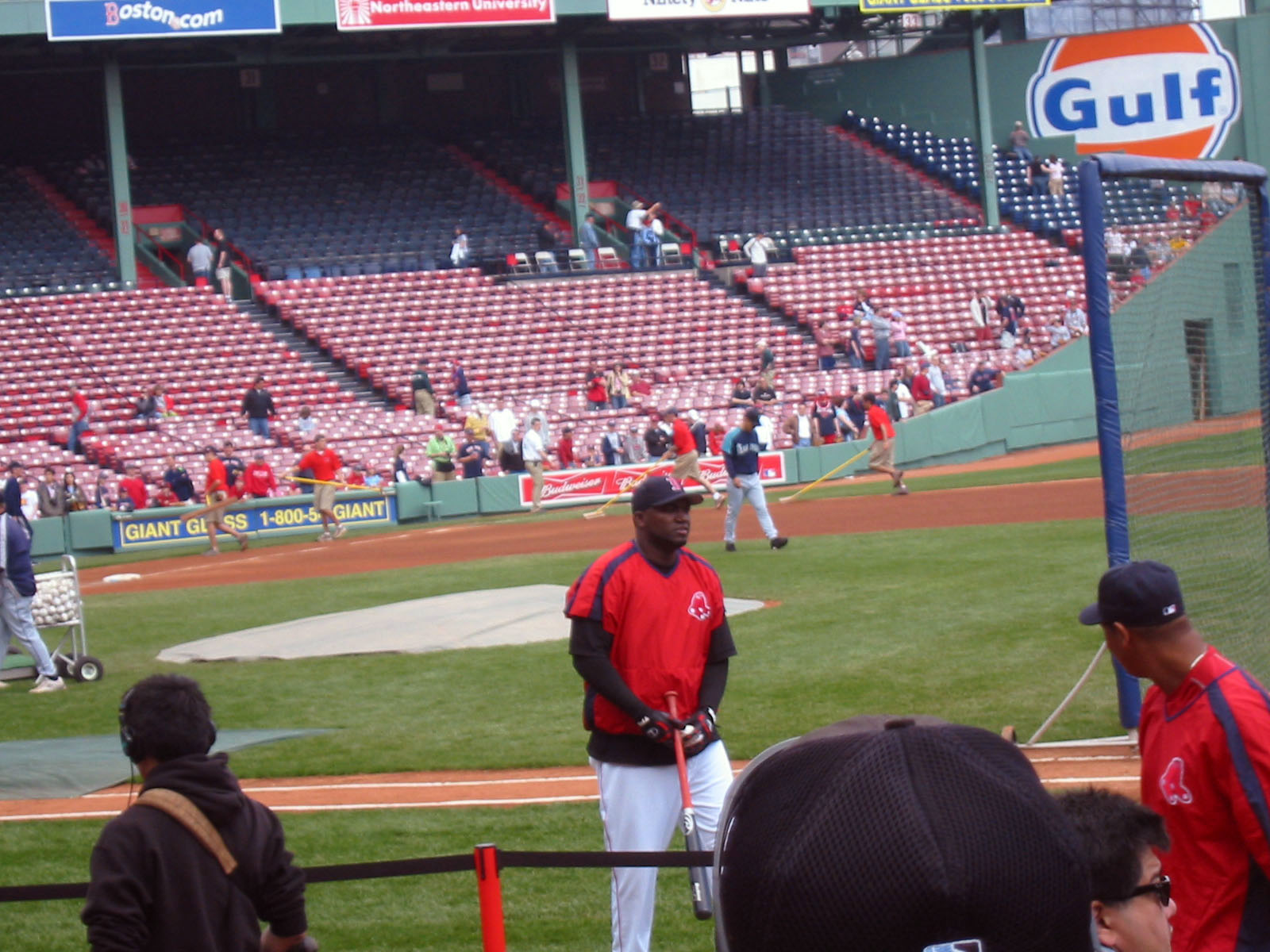 King David.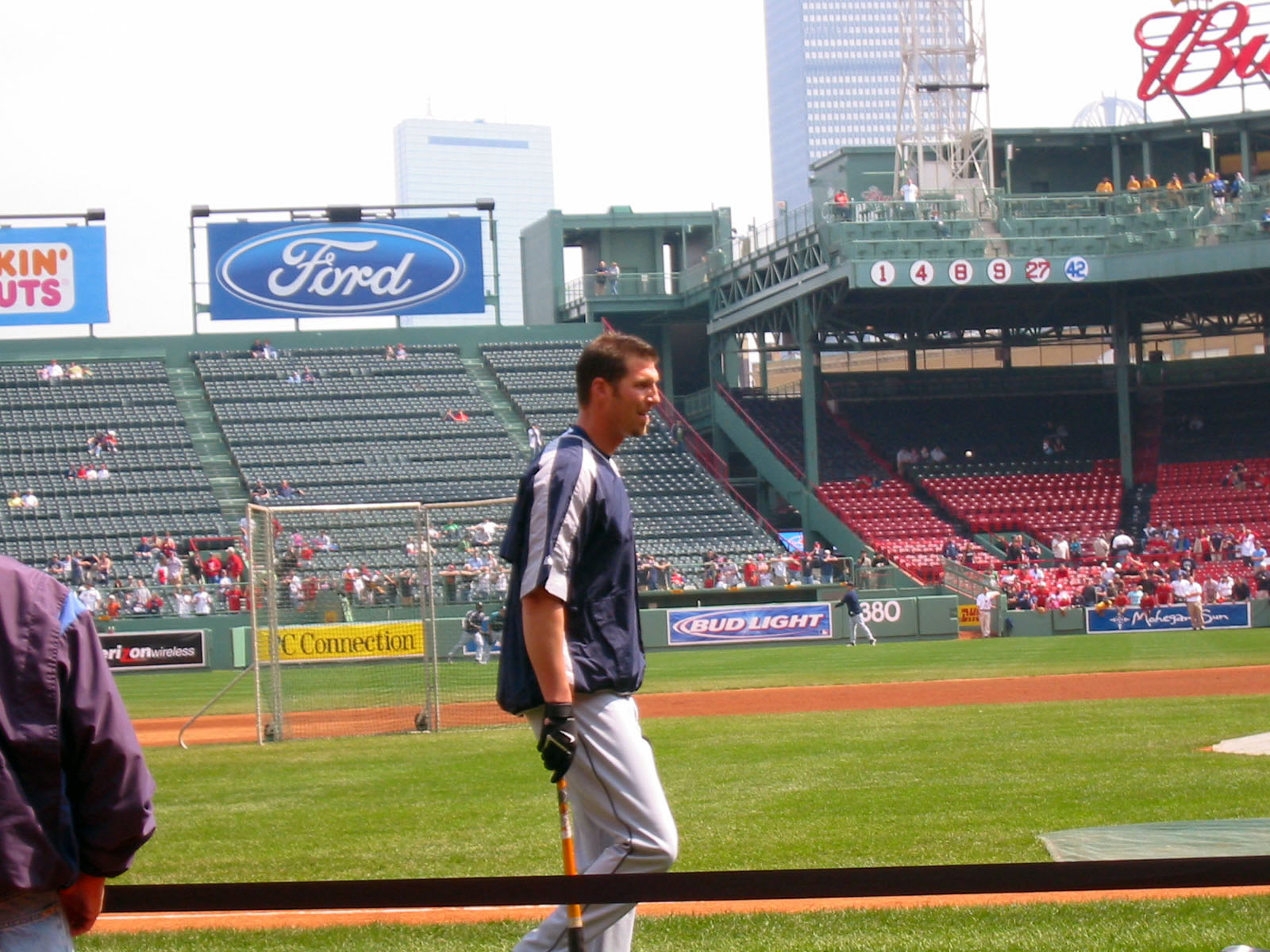 I could not get Richie Sexson to fit in the picture.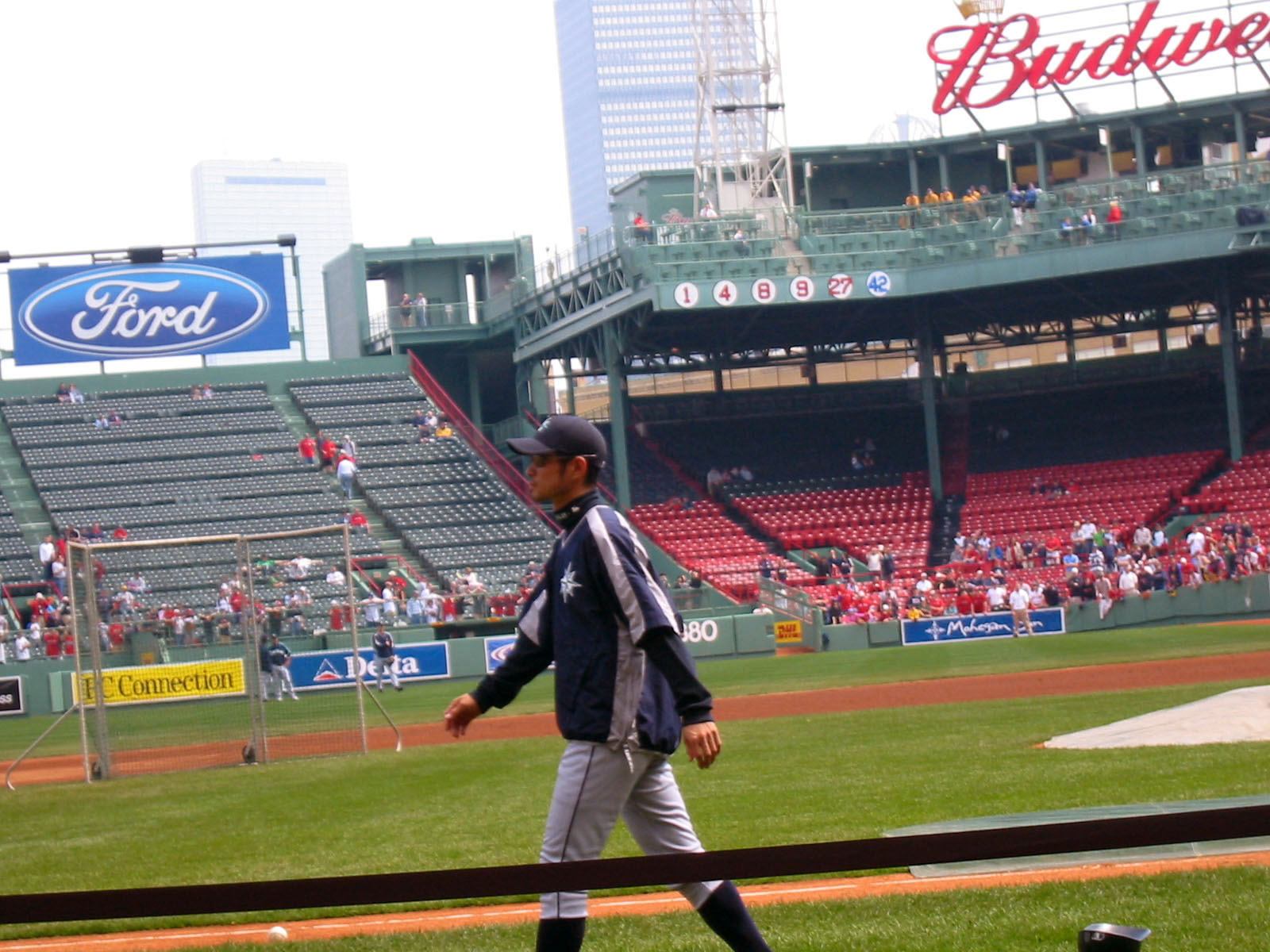 Here Ichiro Suzuki slowed down enough so he wasn't blurry.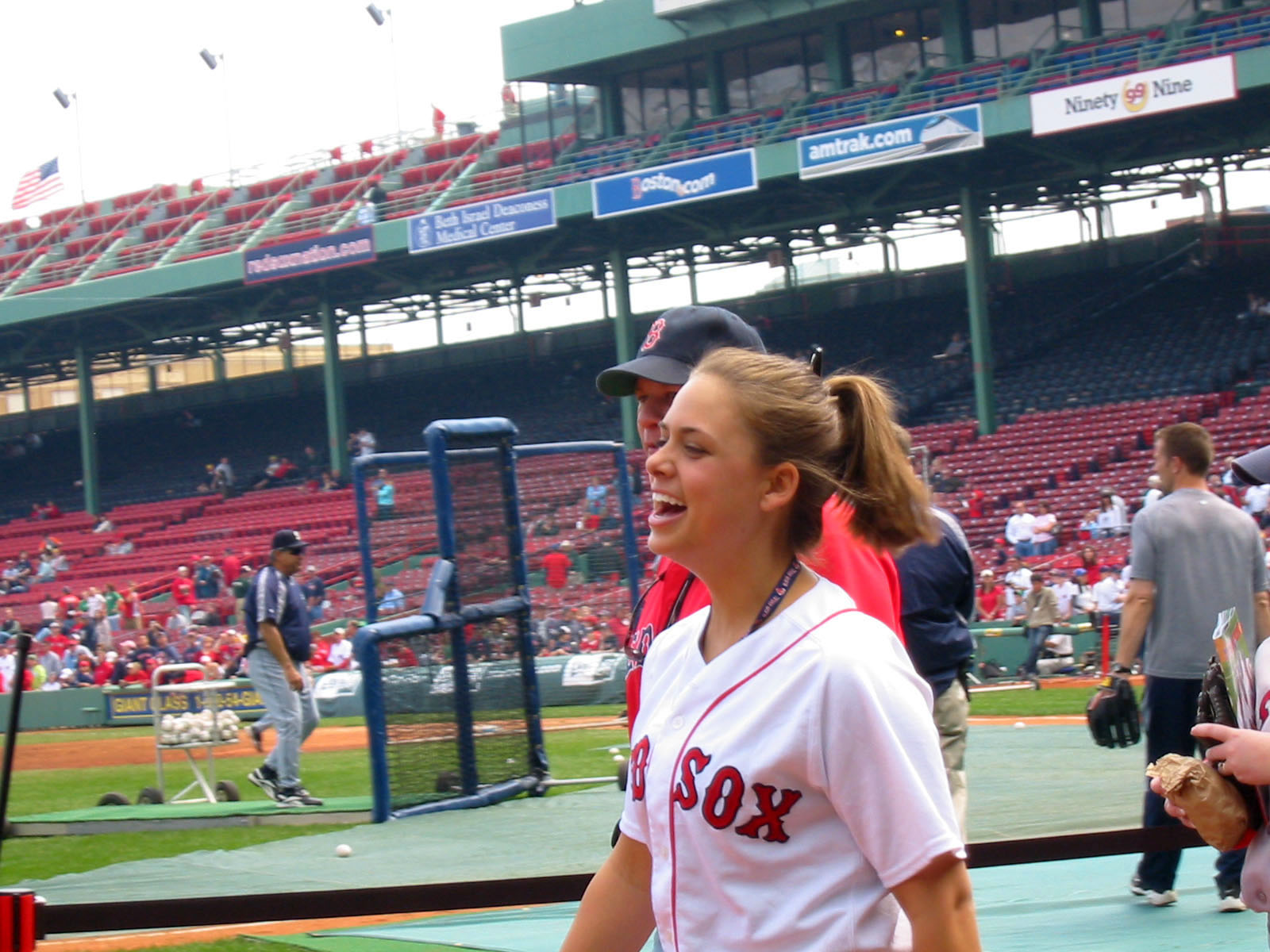 Kelly, you make me feel so badly/
Why don't you turn around?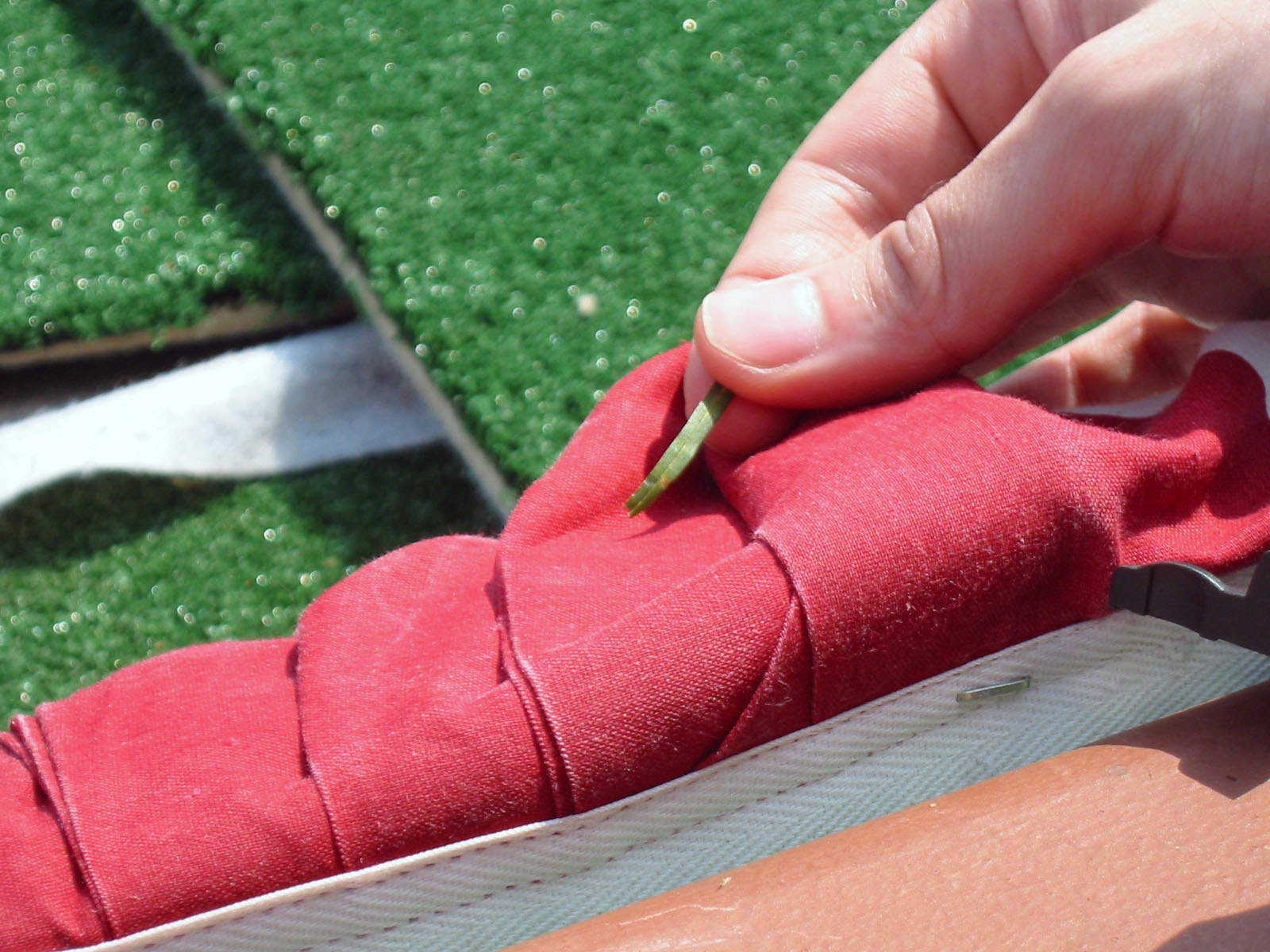 Still Life with Blade of Grass, Bunting, Staple, Artificial Turf, and Hand
(Wait, only two of those things are alive.)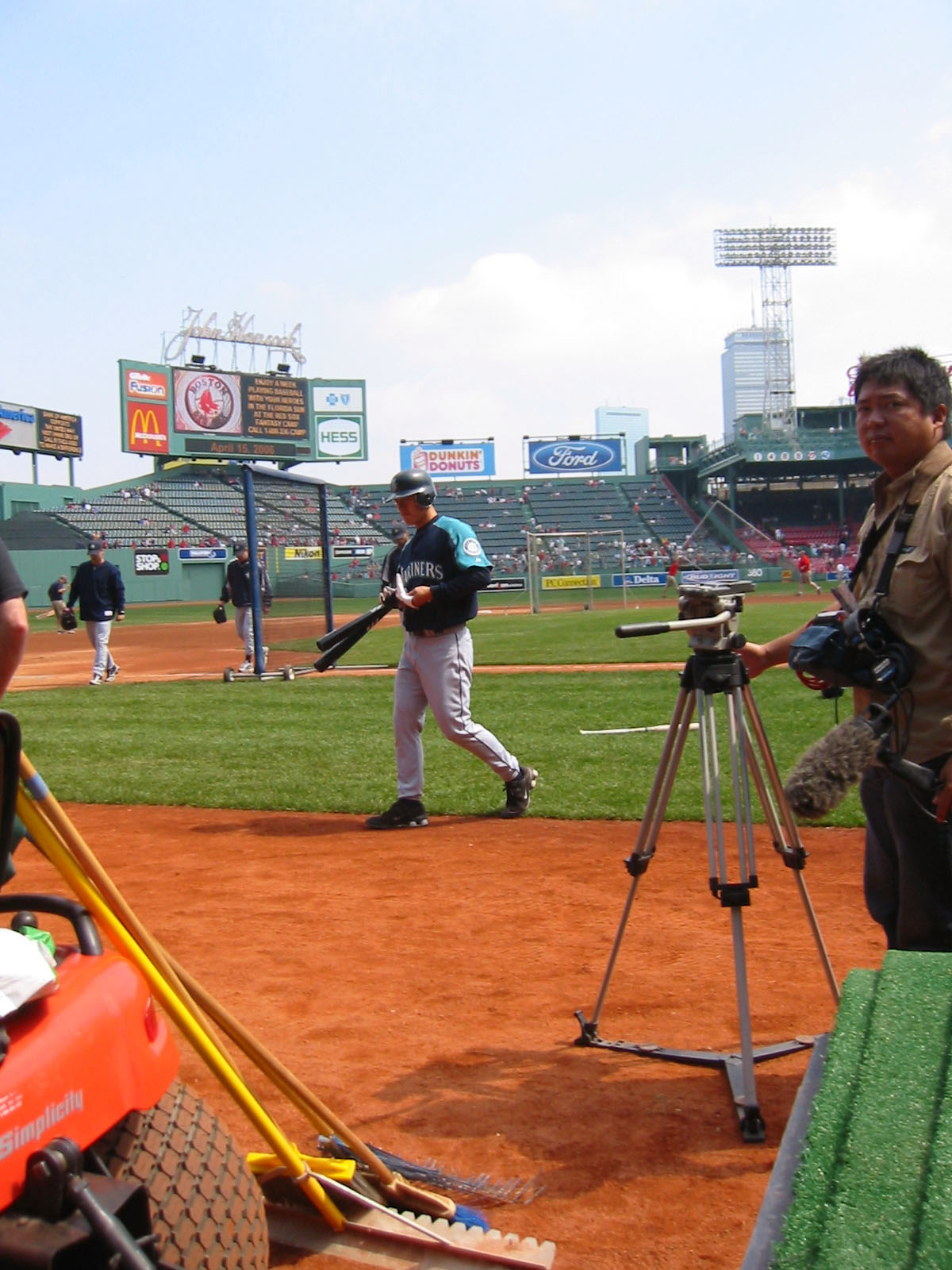 Kenji Johjima, the first Japanese league catcher to play in the MLB.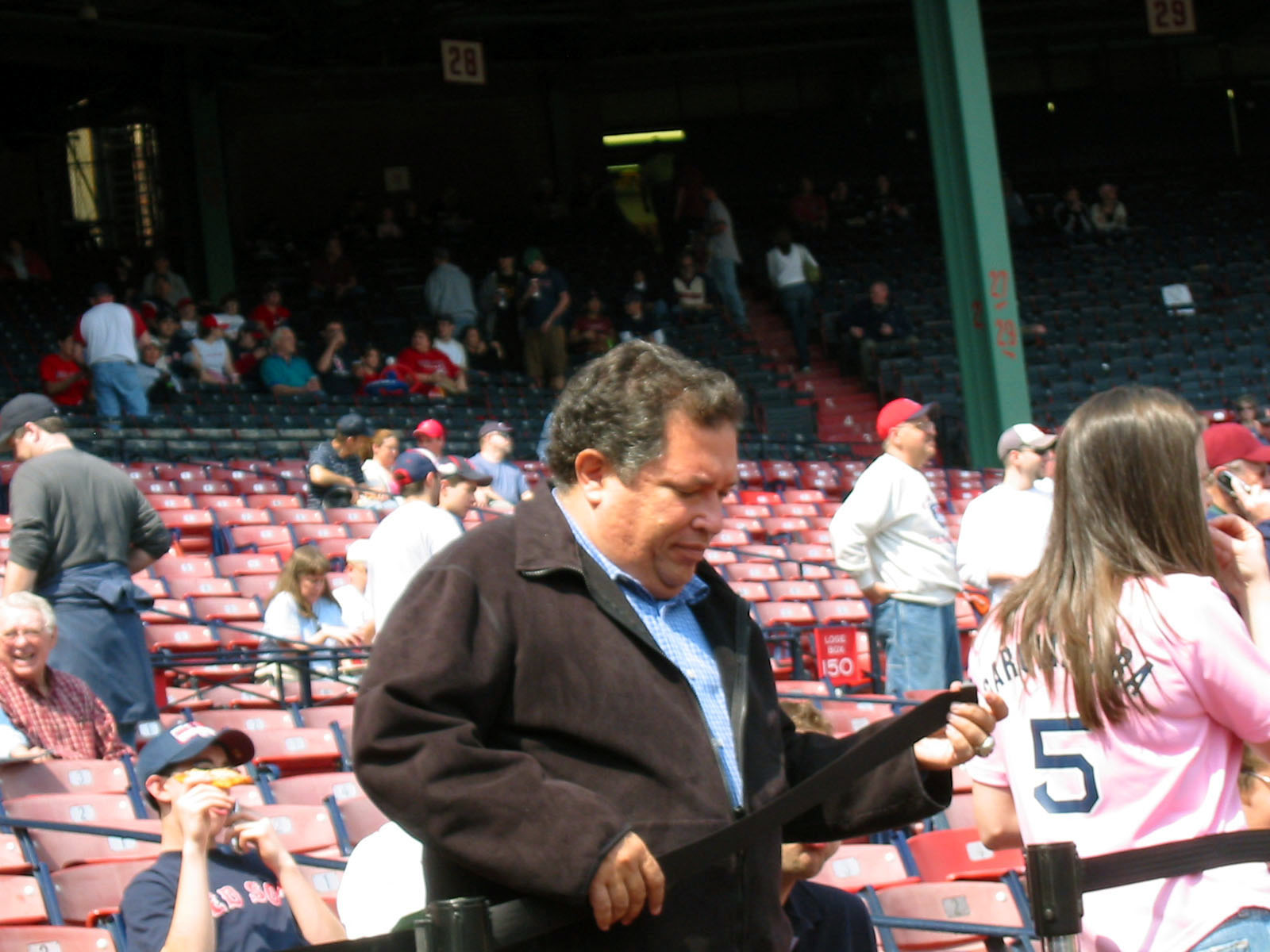 The Red Sox chief of flack, Dr. Charles Steinberg.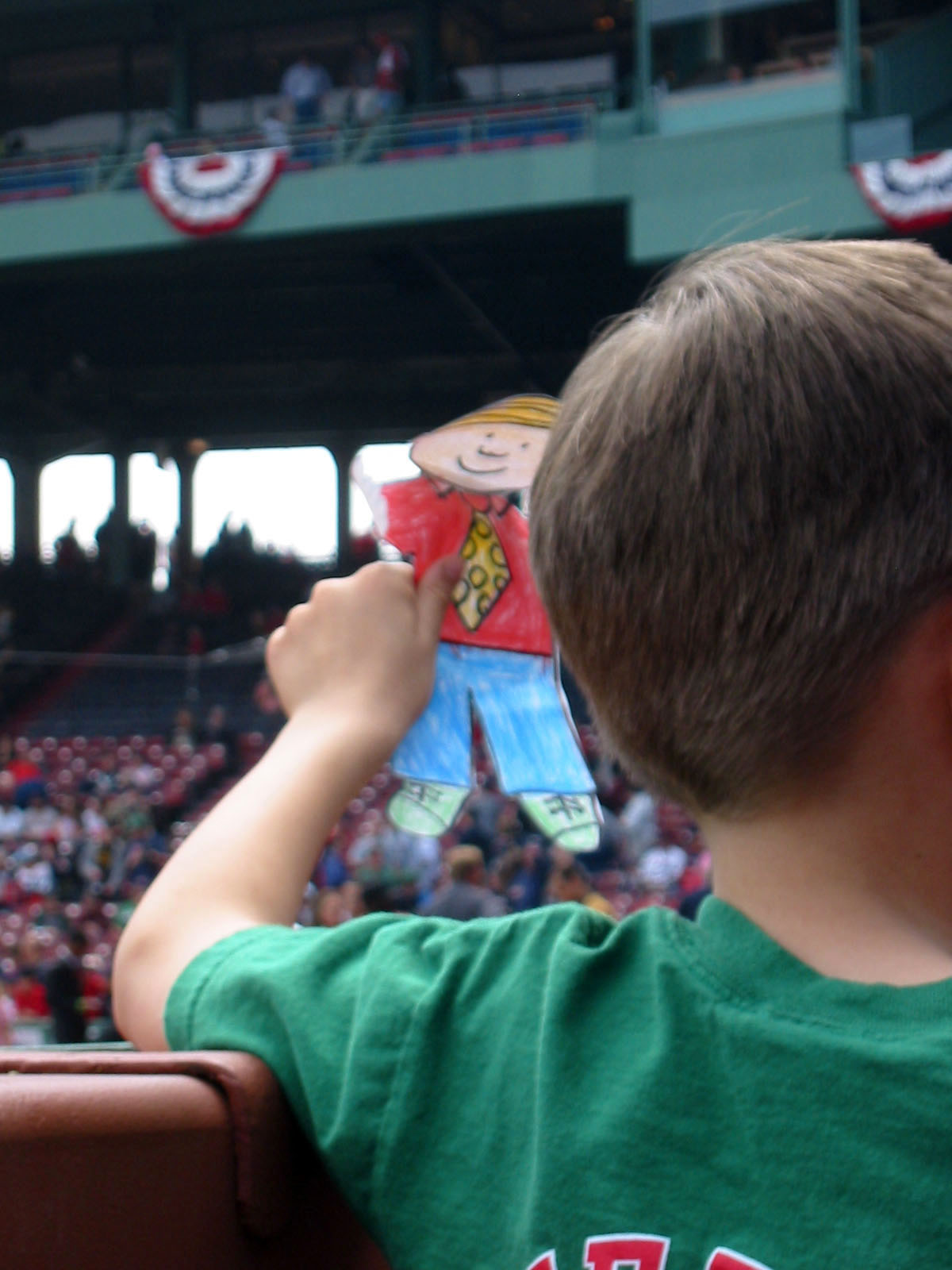 This little boy and his dad were laboring to get this paper cut-out in the foreground of a shot of Fenway.

Now Wally's waist is as big as his heart.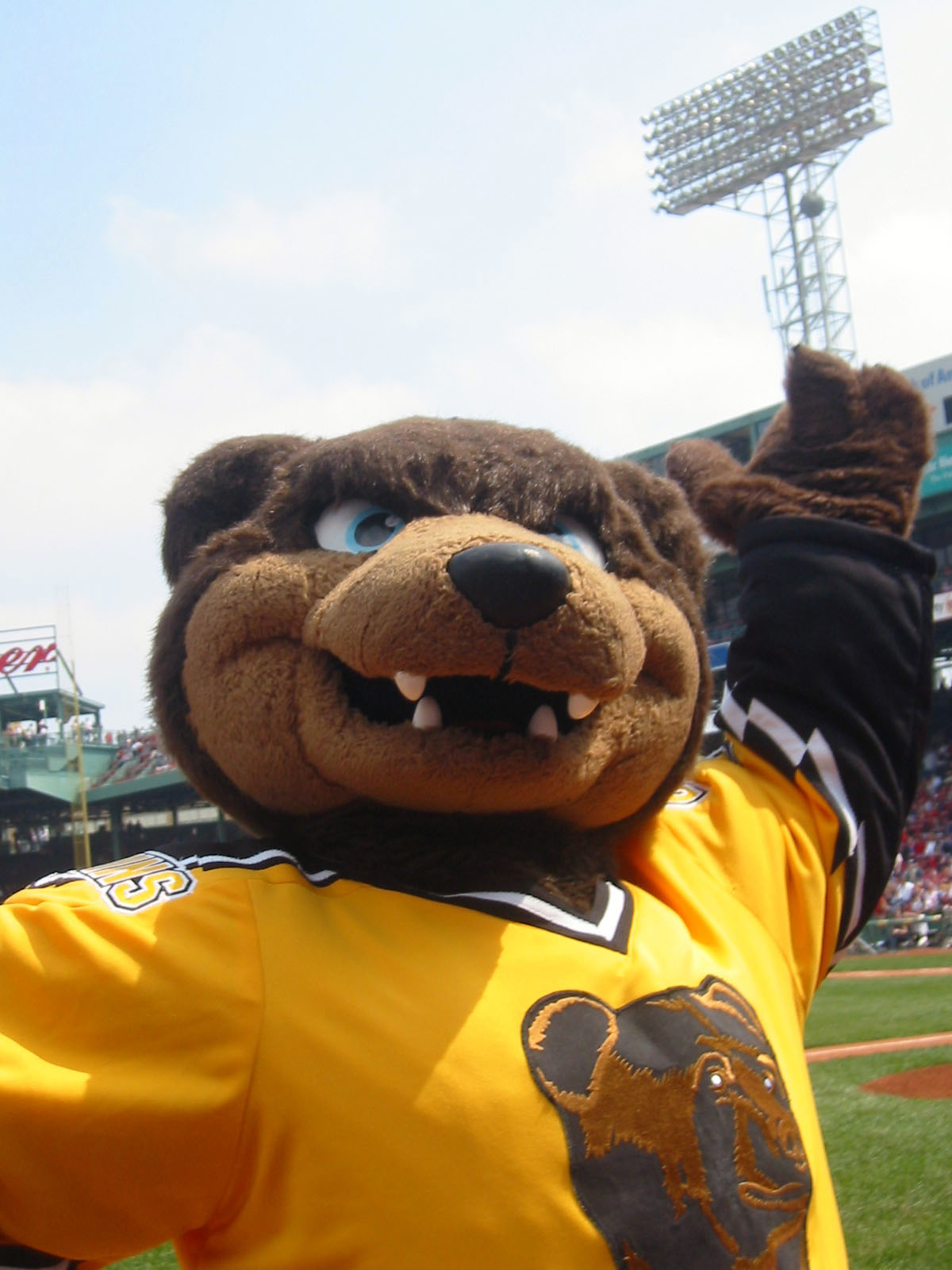 Blade may look like a bear, but he's really a camera hog.

Sock it to us?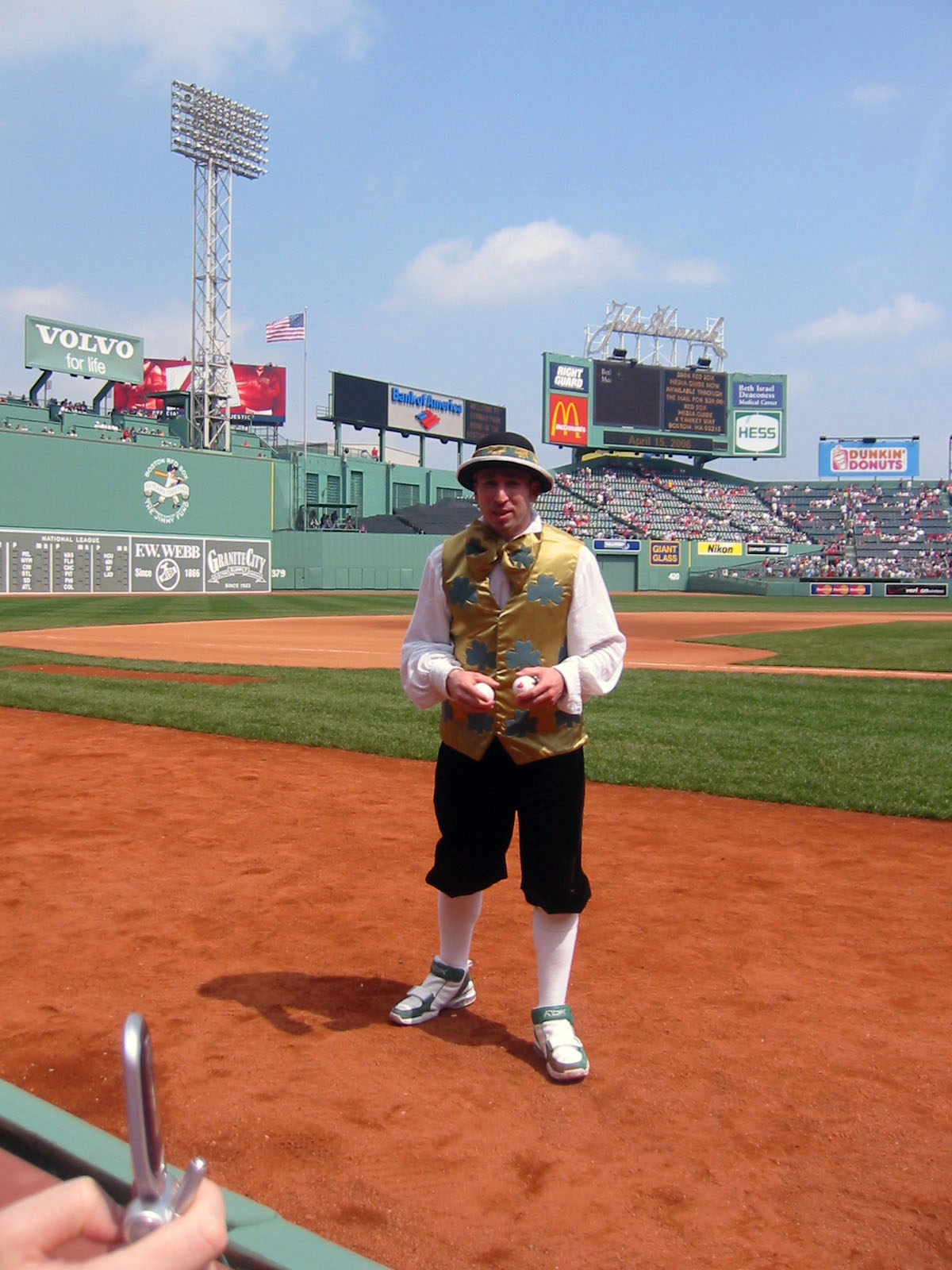 One hint: he's not named that because of his way with the ladies.

Pat was a bit aloof. I guess that's what happens when you win three world championships.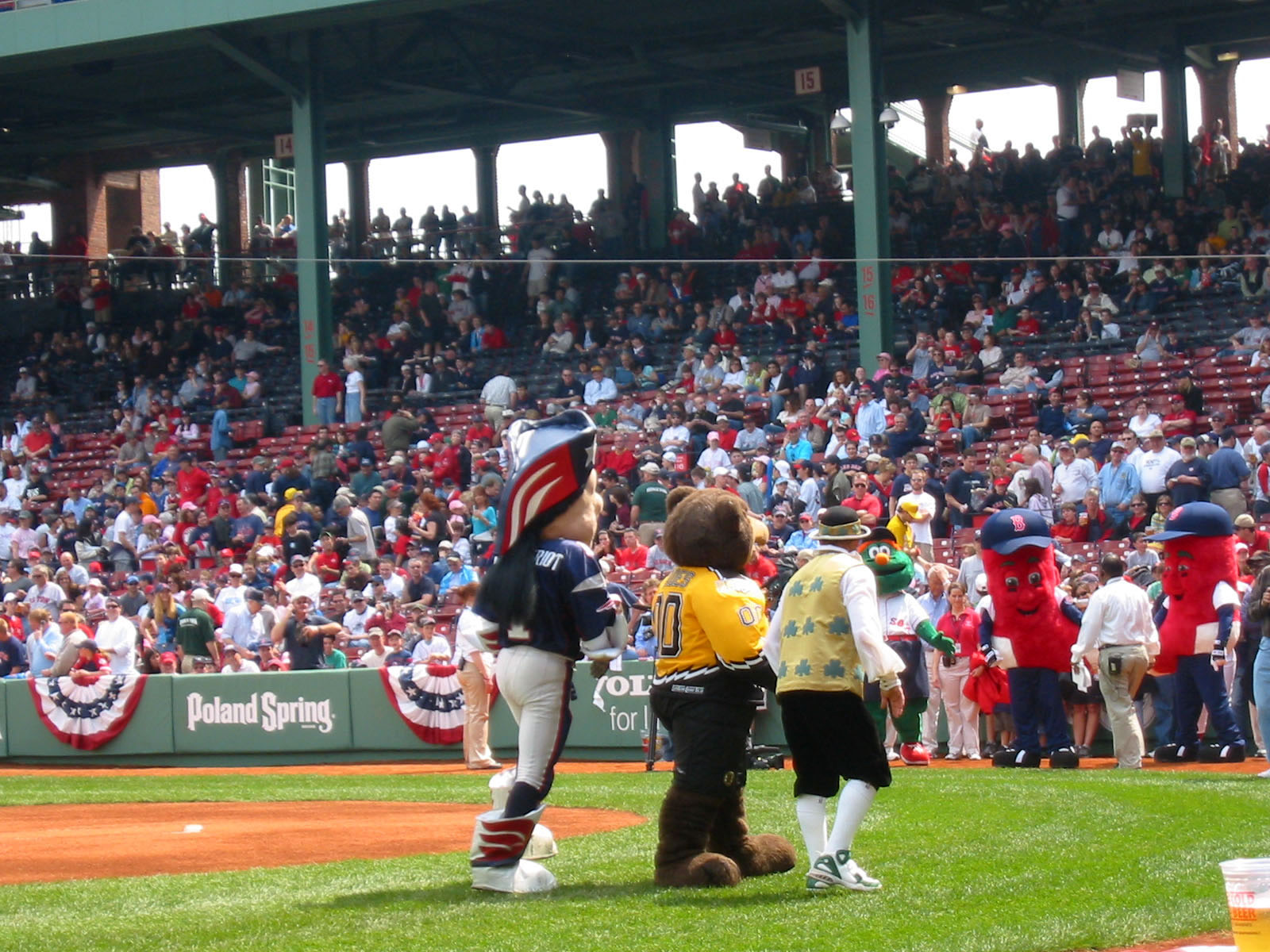 Who will be voted off on this episode of "American Idol: Mascot Edition"?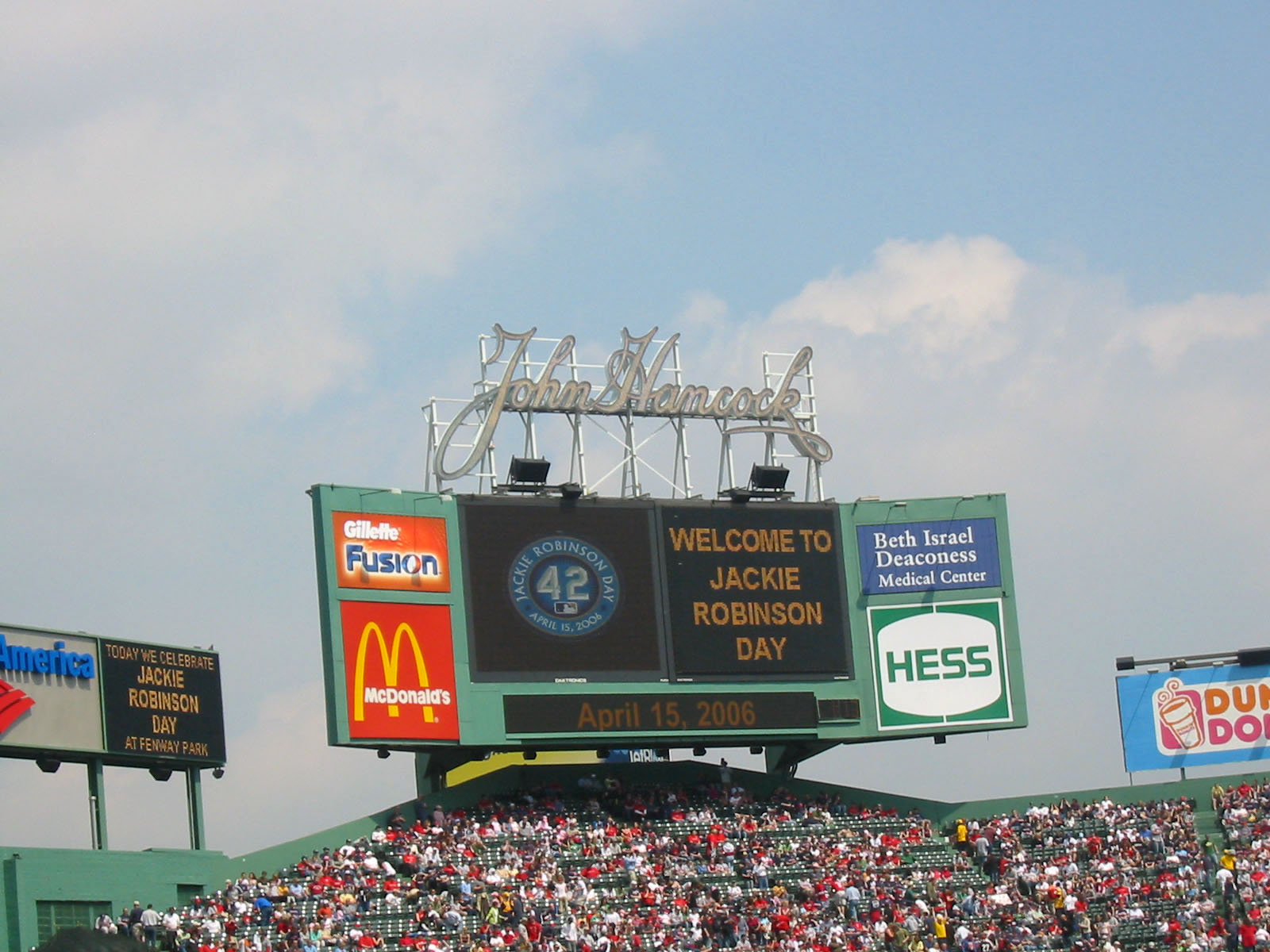 "The right of every American to first-class citizenship is the most important issue of our time."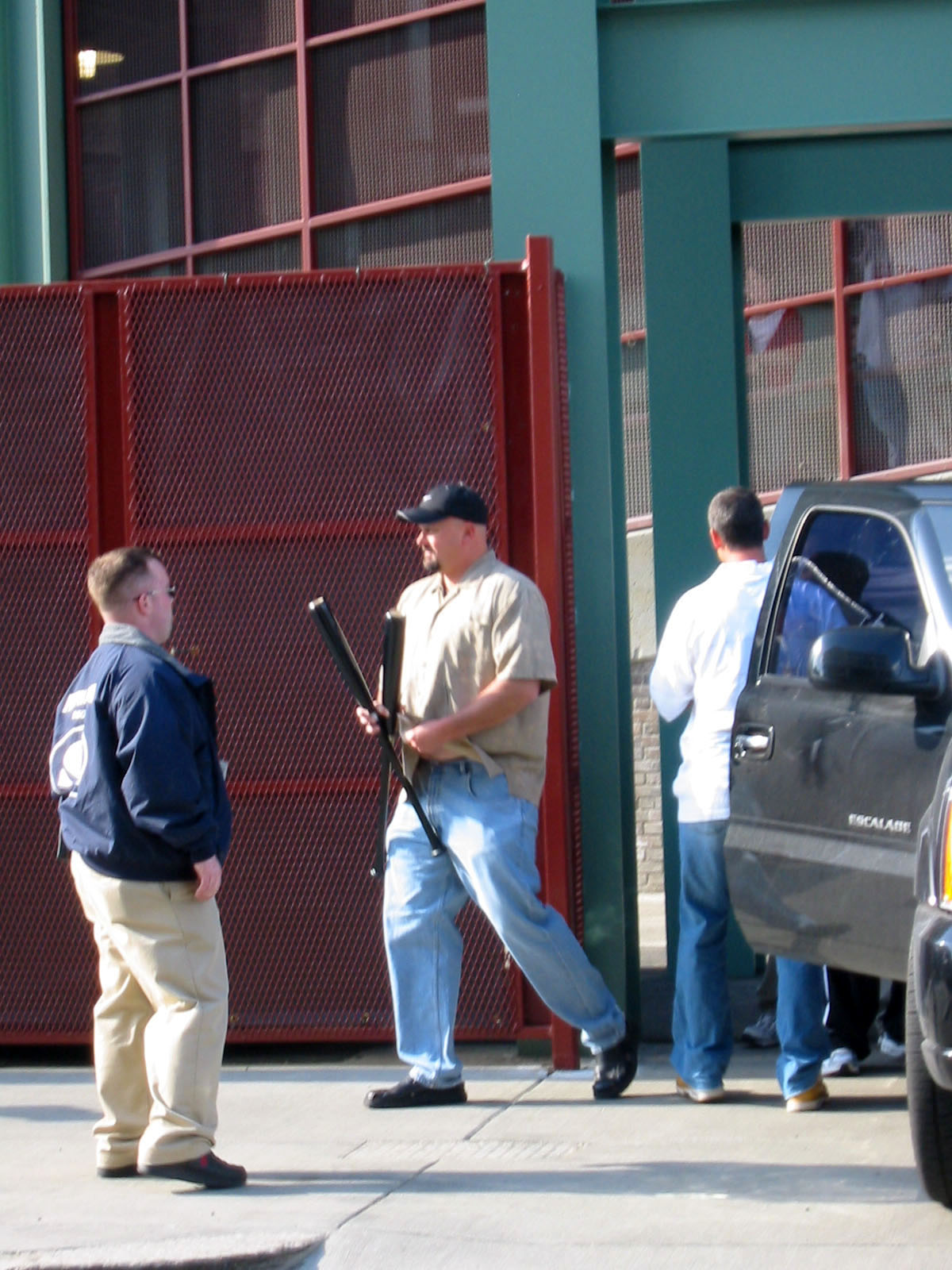 David Wells demonstrates his only foolproof method to keep his ERA down.