Congratulations to 'Ewa Beach for defeating Vista, California for the United States Little League Championship. Today they play Curaçao, who are defending their title, for the World Championship.
It's interesting how similar Hawai'i and Curaçao are. Both are islands that have been colonized by larger nations; Hawai'i by the United States and Curaçao by Spain and the Netherlands, respectively. The indigenous people that originally inhabited the land were subsumed by waves of diverse immigrants since the islands were magnets for immigration. As a result, both developed creole languages that are an amalgamation of many tongues.
Hawai'i Creole English (HCE), called "Pidgin" by those who speak it, had been considered a substandard form of English until fairly recently. Linguists have proven that HCE is a language, not a dialect or regionalism. HCE is classified as a creole because it is transmitted to children as their native tongue. Creoles use another language as its lexicon, hence the confusion of HCE with English, but have grammatical rules of their own. HCE also has vocabulary from Cantonese, Filipino (primarily Ilokano and Tagalog), Hawaiian, Japanese, Korean, and Portuguese. The momentum for a common language amongst these diverse peoples as mainly driven by the exigencies of plantation life: the landowners needed a means to communicate with and control their workers. This is one of the reasons the language carries a stigma. There are local writers and artists that have claimed pidgin as their vehicle of expression, making the method used for domination as their own tool.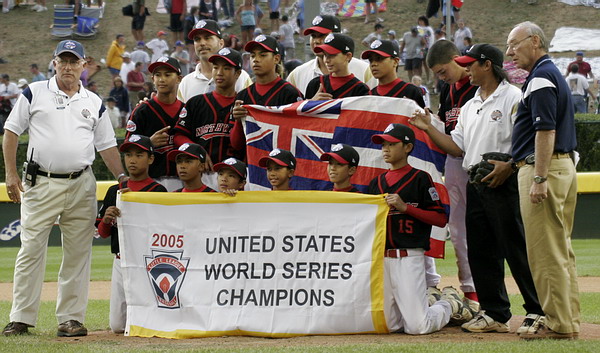 Curaçao has a creole of its own called Papiamentu, dialects of which are also spoken in Aruba and Bonaire. The primary lexicon is based on Cape Verde Portuguese creole spoken by Sephardic Jews with additions from Dutch and Spanish. The native population also contributed words in Arawak. Other words of Spanish origin were added through Ladino, a language derived from Spanish and Hebrew and spoken by the Sephardim expelled from Spain. Unlike other creoles, Papiamentu is a tonal language because of influence of African languages spoken by slaves, making it highly unusual. Like HCE, Papiamentu arose because of an oppressive economic and social structure, in this case slavery. Currently Papiamentu is evolving into Spanish and those who would have adopted the creole as their native language are speaking Dutch in order to be upwardly mobile. The language is at risk for extinction for these reasons.