Evan Meek took the mound in the eighth after Nelson Cruz put his team ahead 2-1 with a solo homer. The reliever did what every manager hates to see after securing the lead: give up a walk to start the frame.
Meek might get a homework assignment from Buck Showalter. During spring training the Orioles skipper had minor leaguer Josh Hart write a report because Hart didn't know who Frank Robinson was. If Meek researched about the percentage of times a lead runner scores he would find it's 38% irrespective of reaching by a walk or single.
Perhaps Meek was saved by his tenacious play on Mike Carp's tapper. The reliever lost the handle on the ball at first but stuck with it and nailed Carp at first.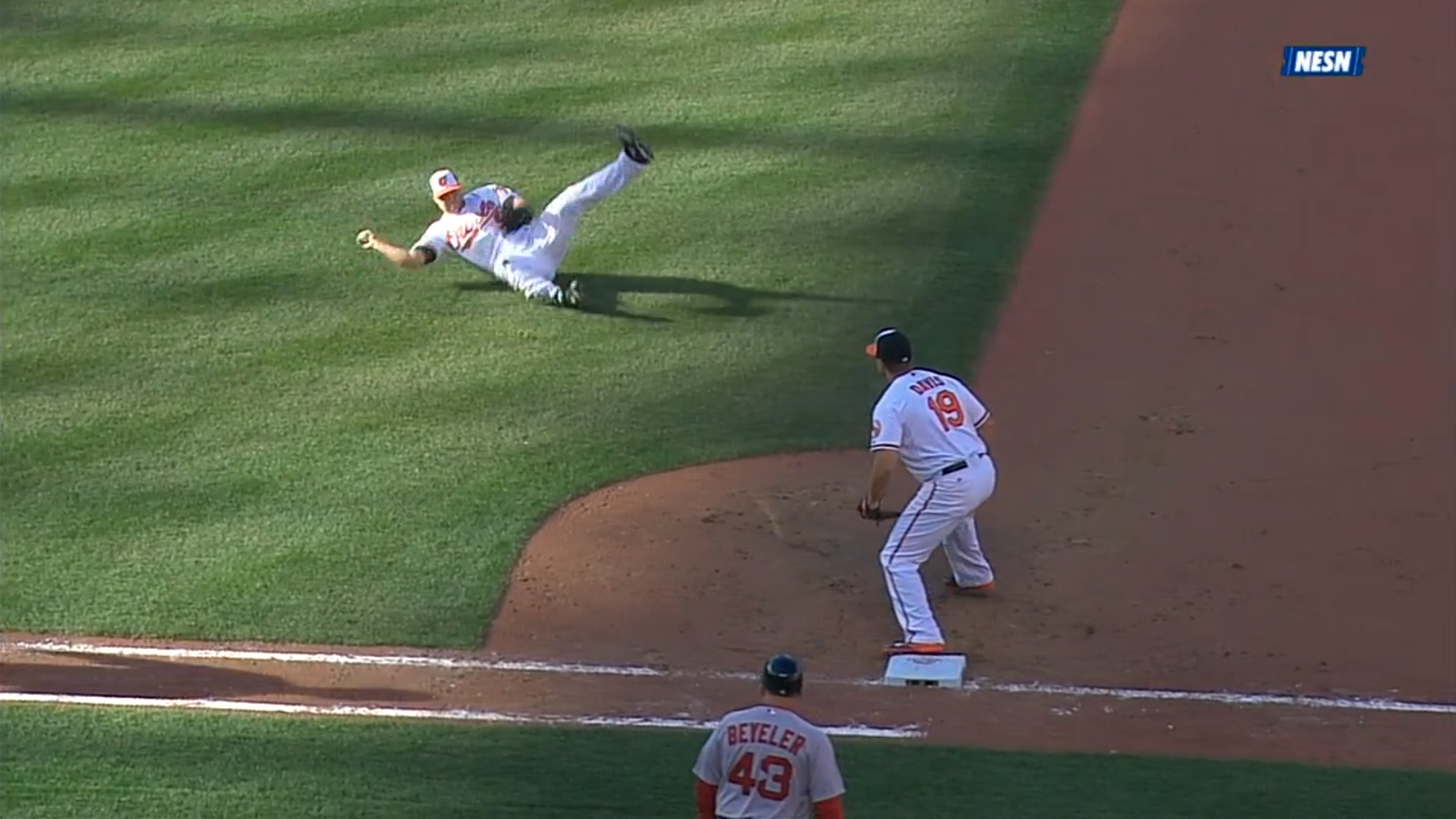 Two players made their Red Sox debuts: Grady Sizemore and A.J. Pierzynski. Sizemore made his presence felt with a circuit clout in the fourth that tied the game. Pierzynski worked well with Jon Lester, guiding the southpaw through 7 innings with a line of 6 hits, 2 earned runs, 1 walk, and 8 strikeouts.
Perhaps someday a Red Sox player will name Jean Cocteau's "Orphée" as his favorite film, call Igor Stravinsky his favorite composer born in the 1800s, and list molecular gastronomy as his current preferred culinary technique. Today was not that day.
Tomorrow the Red Sox will visit the White House to celebrate their eighth World Series championship. Jonny Gomes commissioned Loudmouth to make blazers out of the stars and stripes for his teammates. They won't be wearing them to the ceremony, because even Craig Sager would think they were a bit over the top for such an occasion.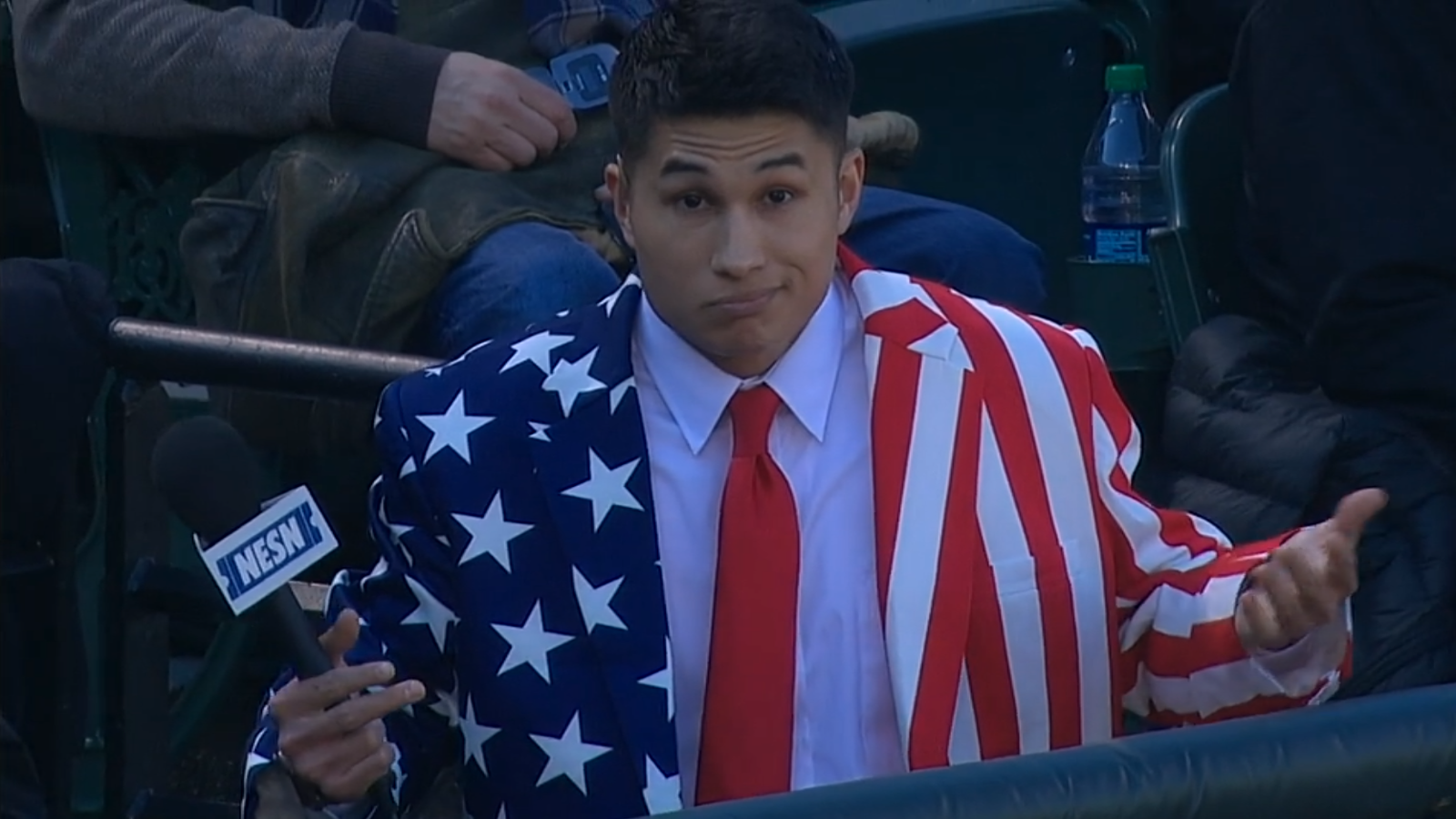 Different teams have different ways showing their respect to the reigning world champions. The Orioles did so by playing Beck's "Loser" when the Red Sox were introduced. Perhaps it's time to require a homework assignment on courtesy for the Camden Yards staff.
Game 1: March 31, 2014

Boston Red Sox
0-1
1
L: Jon Lester (0-1)

2B: Mike Napoli (1), Xander Bogaerts (1)
HR: Grady Sizemore (1)
Baltimore Orioles
1-0
2
W: Zach Britton (1-0)
H: Evan Meek (1), Brian Matusz (1)
S: Tommy Hunter (1)
HR: Nelson Cruz (1)