The Reds were well-prepared to face their rarely-seen Boston opponents. Bryan Price, who replaced Dusty Baker, had colorful spray charts at his disposal. The charts helped Price somewhat, but it was the Red Sox's dismal 2-for-13 with runners in scoring position that really kept the Reds in the game.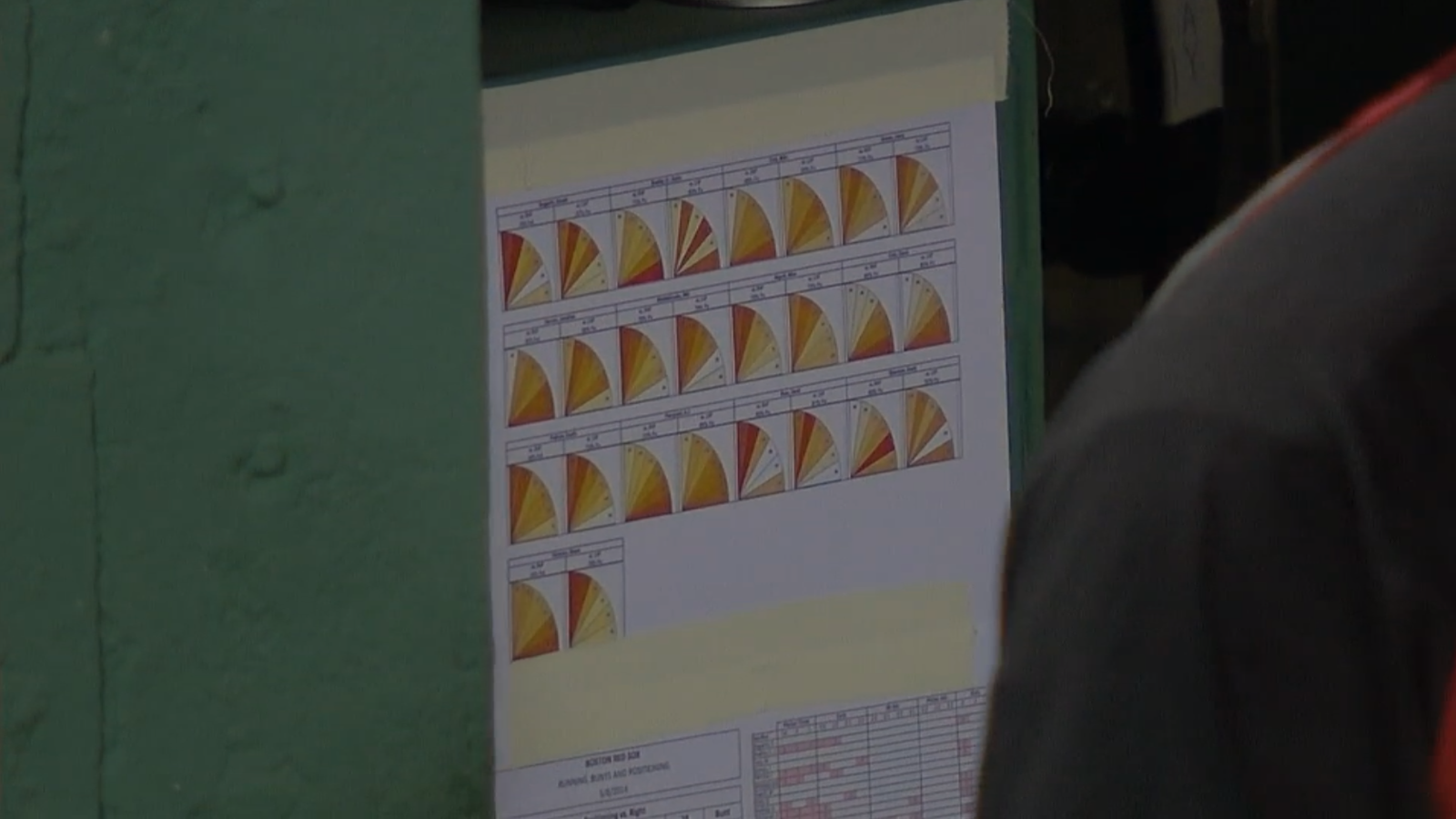 In the tight game the Red Sox defense was peerless. Dustin Pedroia turned a glove-to-glove 4-6-3 double play on Skip Schumaker's batted ball to silence the stirrings of a sixth-inning rally.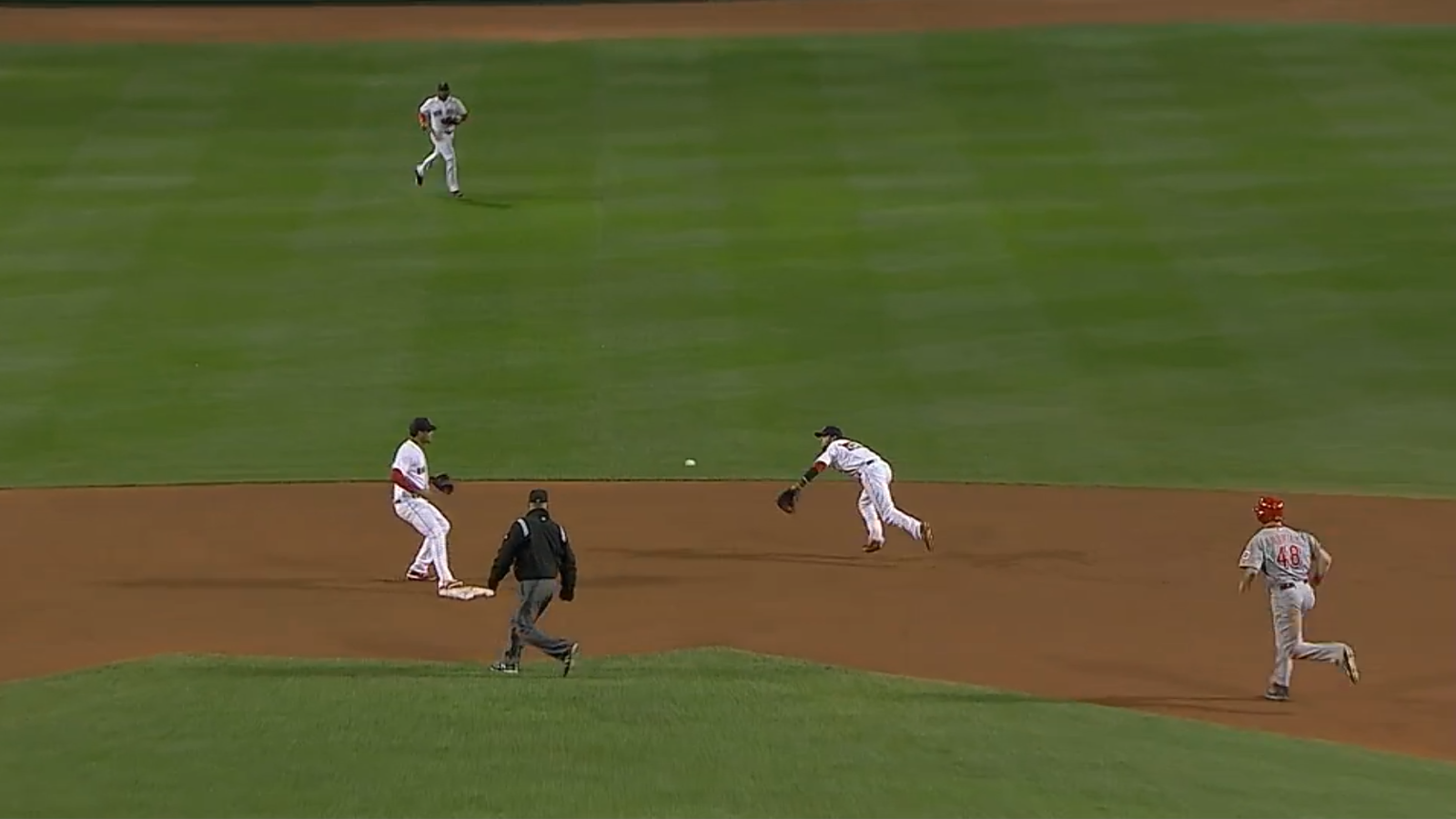 The Red Sox were winning going into the eighth. Junichi Tazawa replaced Burke Badenhop and easily induced a pop out off Chris Heisey's bat. Joey Votto walked even though Tazawa got ahead of the slugger 0-2 and Brandon Phillips followed with a double that scuttled into the left field corner. Todd Frazier singled in Votto and Juan Nieves paid Tazawa a visit. The pause in the action didn't quell the visitors' rally; Ryan Ludwick lofted the ball deep enough to right to plate Phillips to tie the game.
Shane Victorino was key to maintaining the tie. In the ninth inning Koji Uehara had another shaky (for him) outing. With a runner on second and one out Tucker Barnhart (who must have swiped his name from an unproduced screenplay about baseball in the dead-ball era) flied out to the warning track in right. Reds fans in the area got a close up view of Victorino's pivotal catch.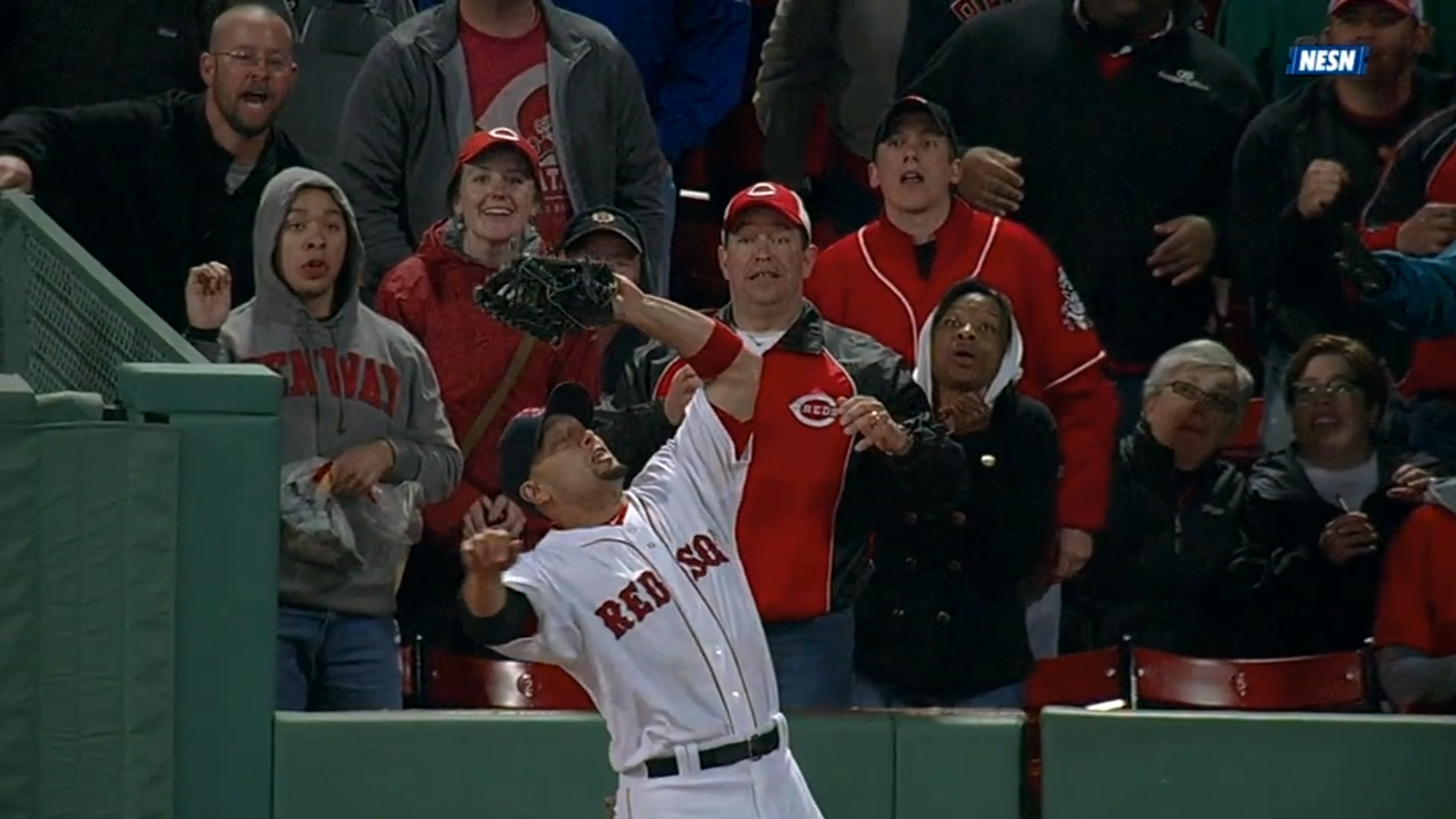 No outfielder could reach the fly ball Grady Sizemore smacked against the farthest part of the left field wall in the 12th stanza. David Ortiz had singled through the shift (take that, spray chart soothsayers) to lead off the frame and scored as Sizemore touched first.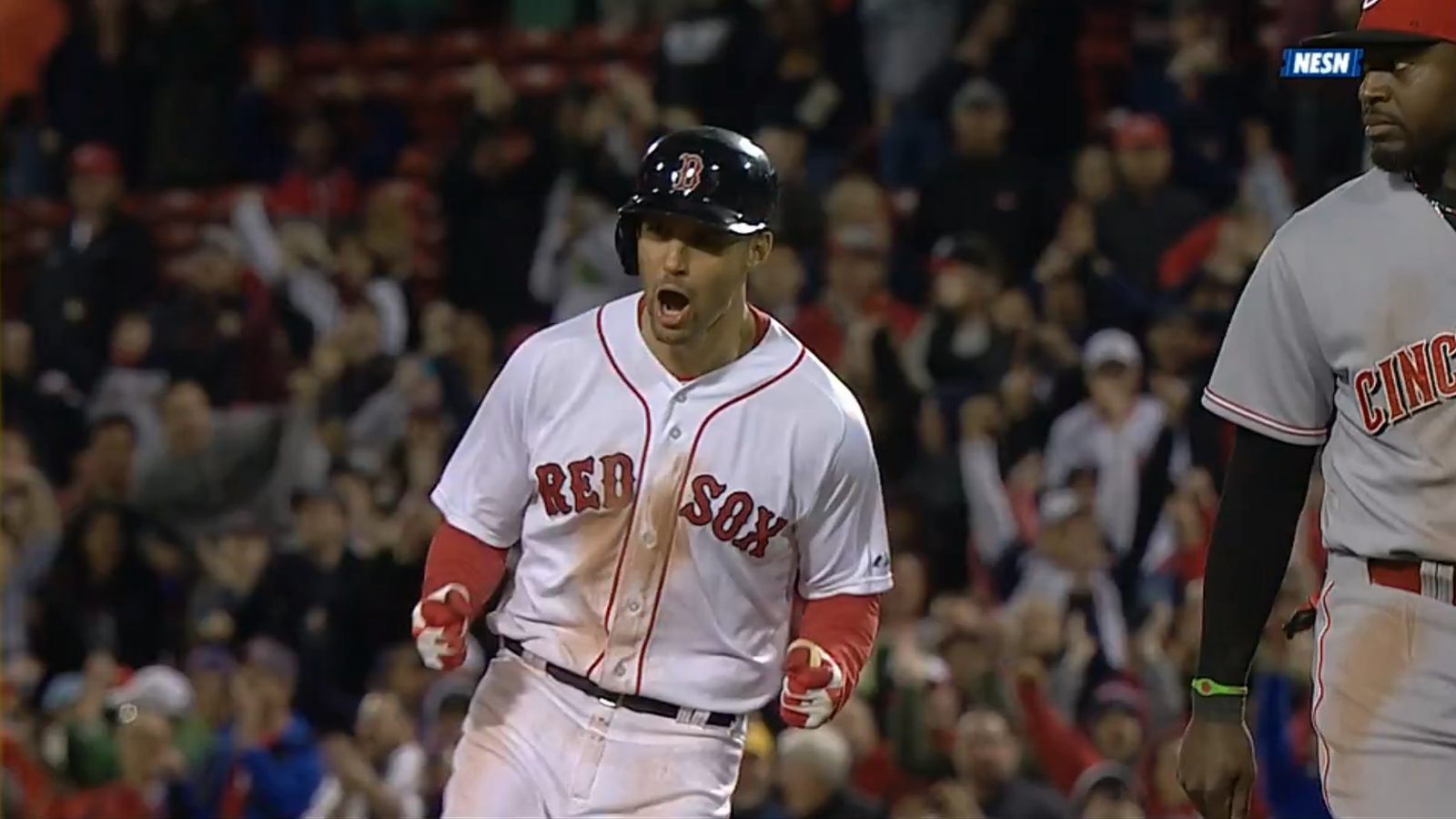 Sizemore celebrated with his teammates rather than advance to second base. The win was more important than the extra base hit. Forget 1975. Forget 2013. This was a statement game for both Sizemore and this year's edition of the Olde Towne Team
Game 33: May 6, 2014

∙ 12 innings
Cincinnati Reds
15-17
3
L: Logan Ondrusek (0-2)
2B: Ryan Ludwick (5), Brandon Phillips (7)

Boston Red Sox
16-17
4
H: Burke Badenhop (2)
BS: Junichi Tazawa (2)
W: Craig Breslow (1-0)
2B: Dustin Pedroia – 2 (13), David Ortiz (6)