This batboy had a mischievous air about him.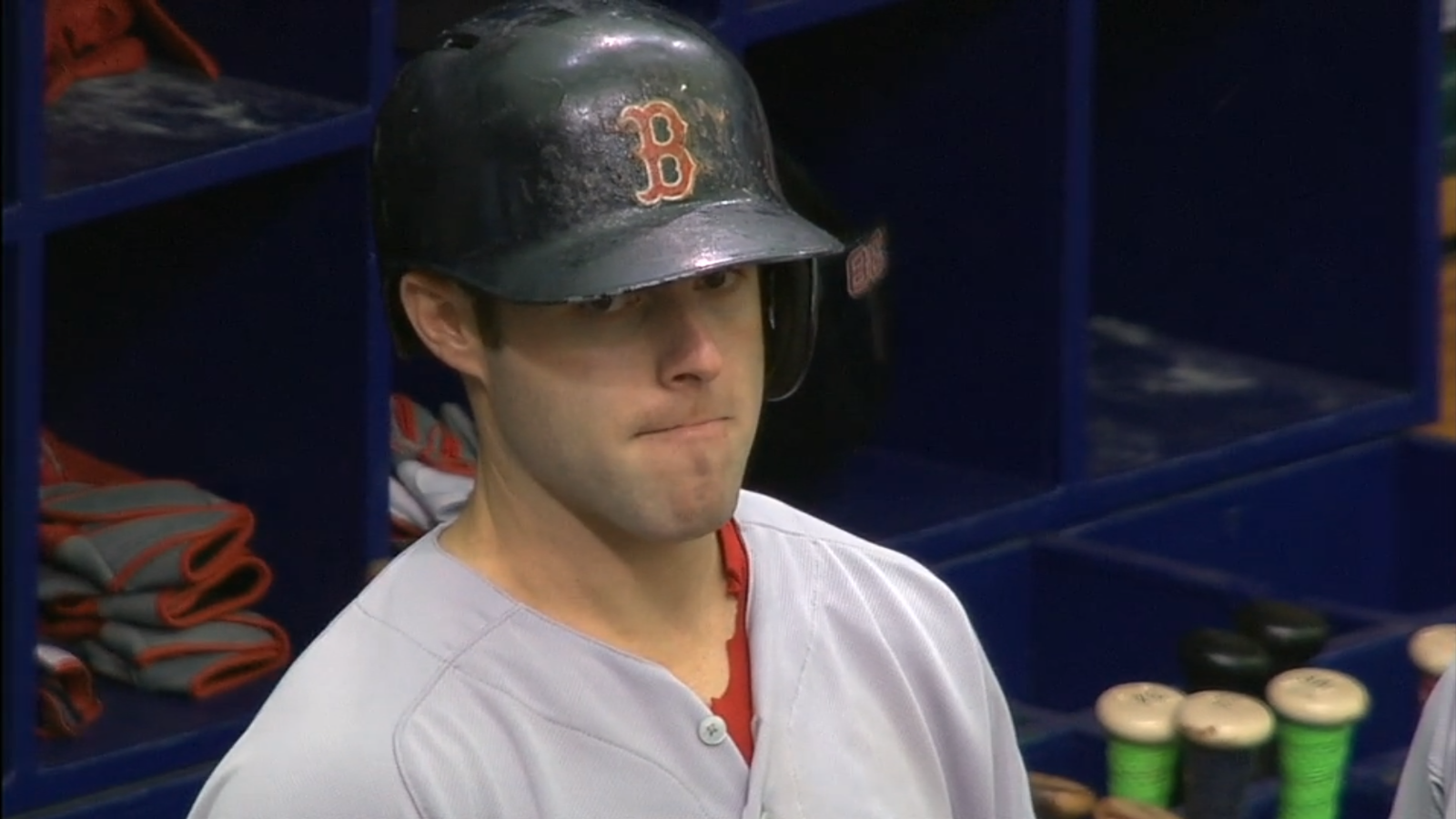 Oh wait, that's Dustin Pedroia. He finally shaved his scrubby facial hair in an effort to reverse his and his team's fortunes. The second baseman went 1-for-5 with four men left on base.
Perhaps the manscaping rubbed off on Jonny Gomes. The platoon player tied the game 3-3 in the top of the seventh with a two-run homer into the left field seats.
Craig Breslow couldn't rein in the Rays in the bottom of the seventh. Sean Rodriguez slammed a three-run shot into the stands off the southpaw and the scoring didn't stop there. James Loney and Brandon Guyer scored on Yunel Escobar's line drive double to Gomes.
Escobar advanced to third on defensive indifference, a terrible breach of baseball etiquette in a sport where scratching one's scrotum and excessive expectoration is commonplace. "Five runs up," A.J. Pierzynski scornfully commented to Jose Molina. David Ross chirped from the Red Sox dugout and Escobar took exception.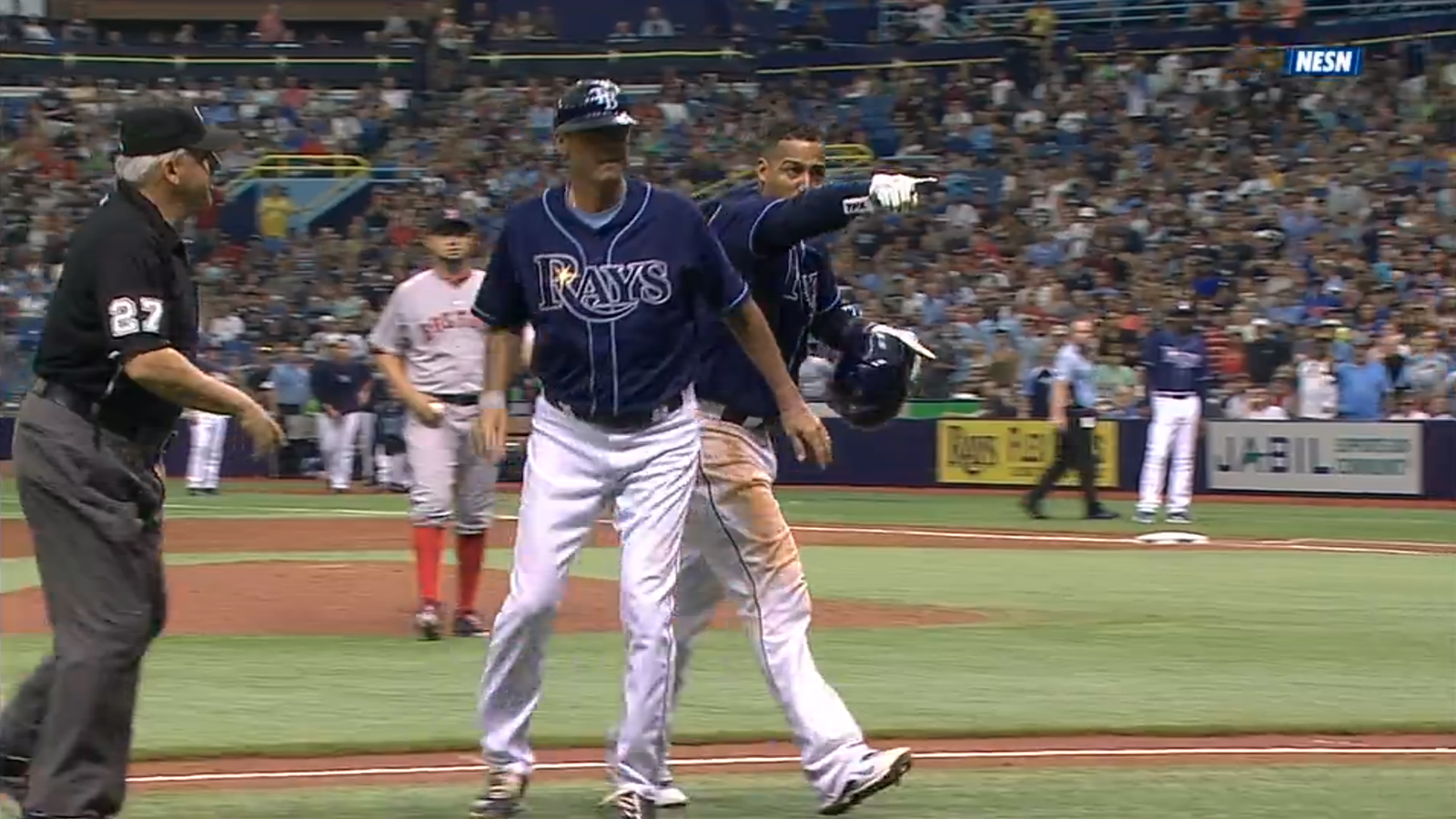 Gomes charged from left field to take Escobar out and the brawl was on. Gomes and Escobar were ejected for their parts in the melee.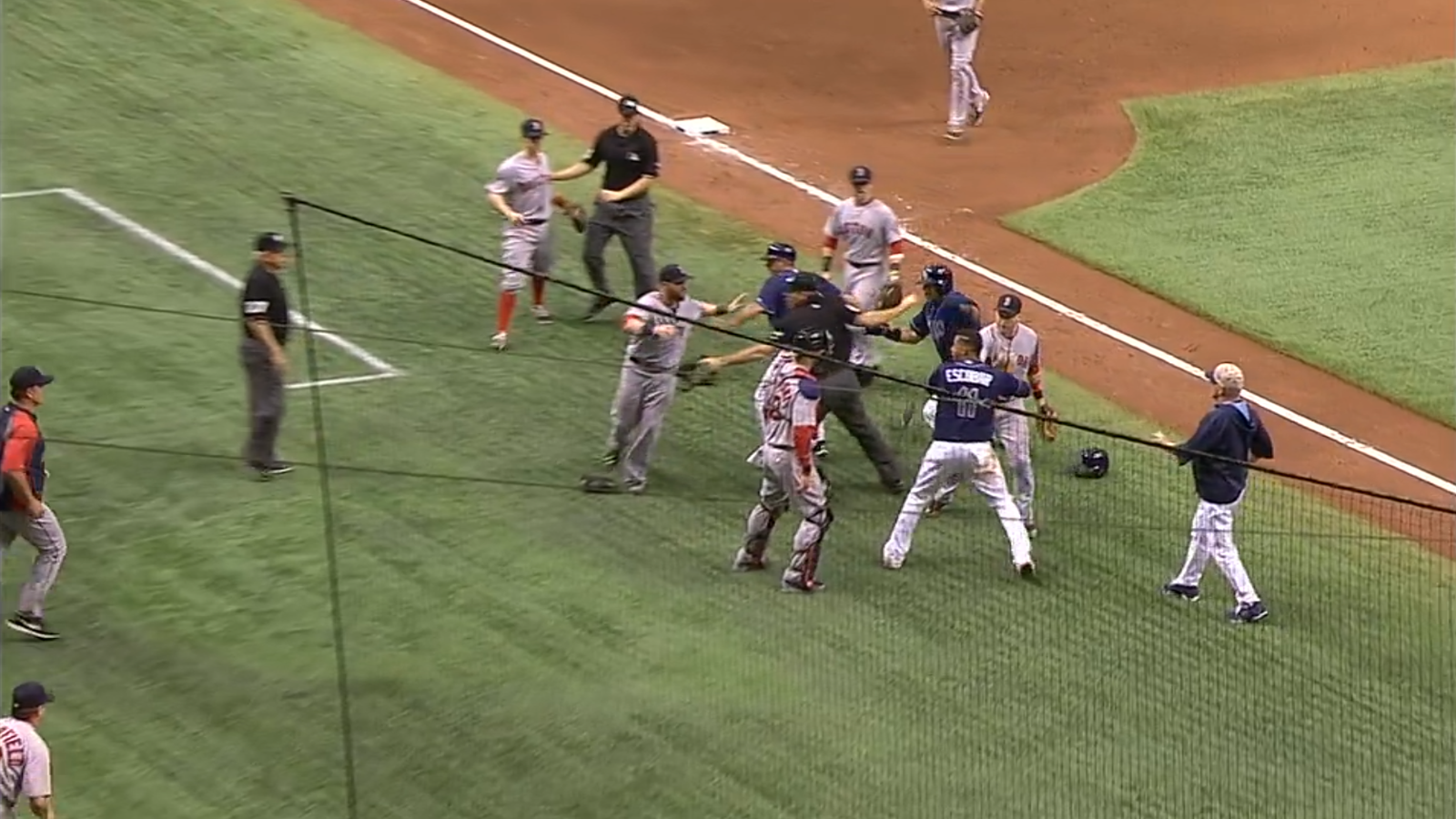 It wasn't quite the fracas that Coco Crisp and James Shields sparked in 2008, but it good to see a spark of ardor in this squad. If only that passion translated into play on the field. The Red Sox dropped their 10th straight game, the franchise's longest losing streak since 1994. In the strike-shortened season Boston had an 11-game skid that contributed to Butch Hobson losing his job.
Get fired up or get fired.
Game 49: May 25, 2014

Boston Red Sox
20-29
5
L: Craig Breslow (2-1)
2B: Grady Sizemore – 2 (8), A.J. Pierzynski – 2 (6), Xander Bogaerts (11)
HR: Jonny Gomes (5)
Tampa Bay Rays
23-28
8
BS, W: Joel Peralta (3, 2-3)
S: Grant Balfour (9)
2B: David DeJesus (10), Yunel Escobar (7)
HR: Evan Longoria (5), Sean Rodriguez (6)