Shane Victorino dashed down the first base line as Rick Porcello pursued the ball. Just as the ball went foul Victorino seemed to have stepped over it. John Farrell was confused by Clint Fagen's eighth inning call. "He was called out for runner interference. To me, in my view, he was already past the ball. And still Clint felt he interfered with the play and called him out."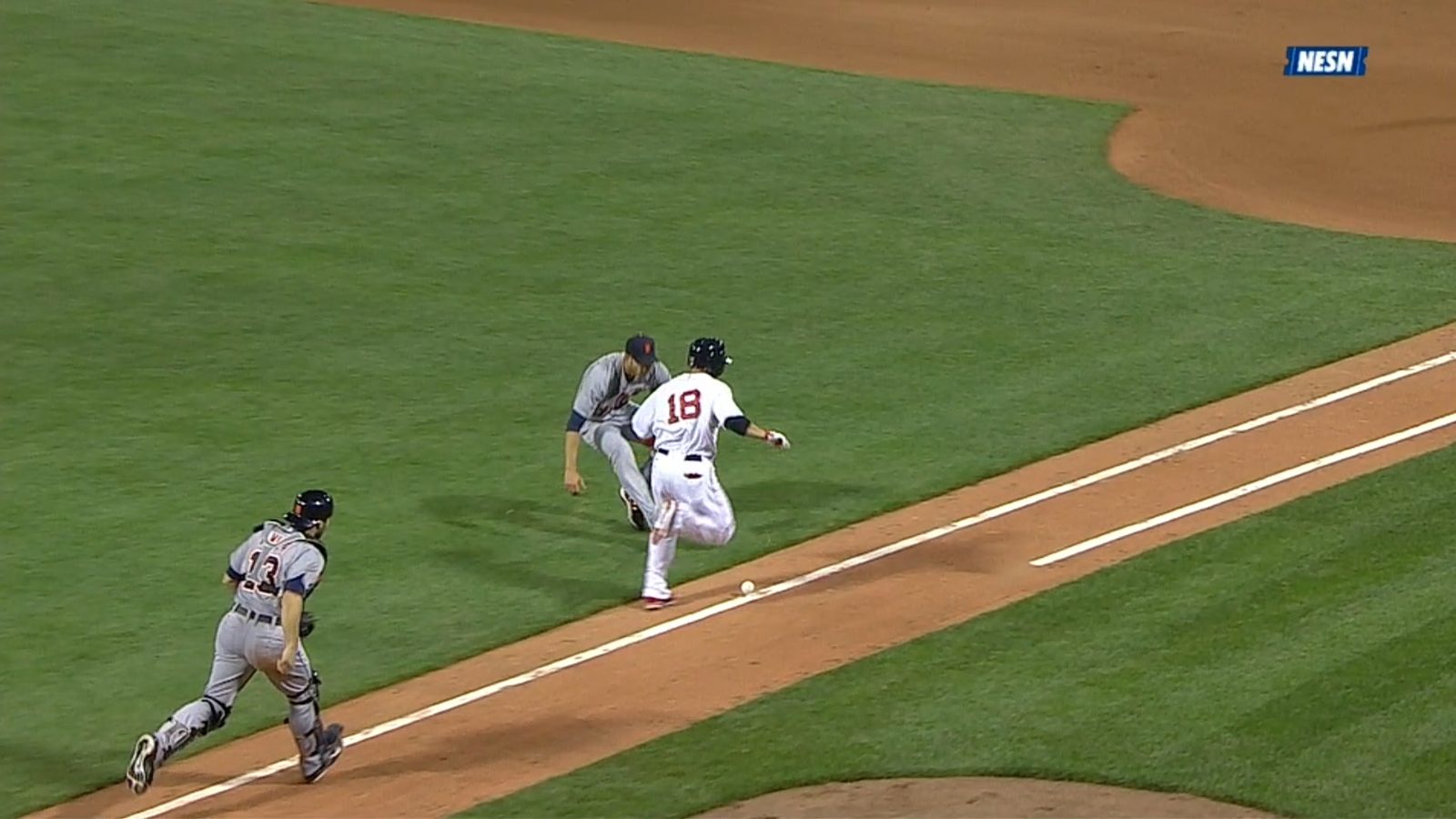 Major League Rule 7.09(i) states, "It is interference by a batter or a runner when --"
He fails to avoid a fielder who is attempting to field a batted ball, or intentionally interferes with a thrown ball, provided that if two or more fielders attempt to field a batted ball, and the runner comes in contact with one or more of them, the umpire shall determine which fielder is entitled to the benefit of this rule, and shall not declare the runner out for coming in contact with a fielder other than the one the umpire determines to be entitled to field such a ball;
Rule 7.09(i) Comment: When a catcher and batter-runner going to first base have contact when the catcher is fielding the ball, there is generally no violation and nothing should be called. "Obstruction" by a fielder attempting to field a ball should be called only in very flagrant and violent cases because the rules give him the right of way, but of course such "right of way" is not a license to, for example, intentionally trip a runner even though fielding the ball. If the catcher is fielding the ball and the first baseman or pitcher obstructs a runner going to first base "obstruction" shall be called and the base runner awarded first base.
So Fagen pretty much ignored the italicized comment to that rule. Replays showed that Victorino didn't touch the ball. Had he done so, 7.09(k) would have applied:
A fair ball touches him on fair territory before touching a fielder. If a fair ball goes through, or by, an infielder, and touches a runner immediately back of him, or touches the runner after having been deflected by a fielder, the umpire shall not declare the runner out for being touched by a batted ball. In making such decision the umpire must be convinced that the ball passed through, or by, the fielder, and that no other infielder had the chance to make a play on the ball. If, in the judgment of the umpire, the runner deliberately and intentionally kicks such a batted ball on which the infielder has missed a play, then the runner shall be called out for interference.
Perhaps Fagen was exacting a measure of revenge for Edward Mujica almost nailing Hunter Wendelstedt in the sixth inning.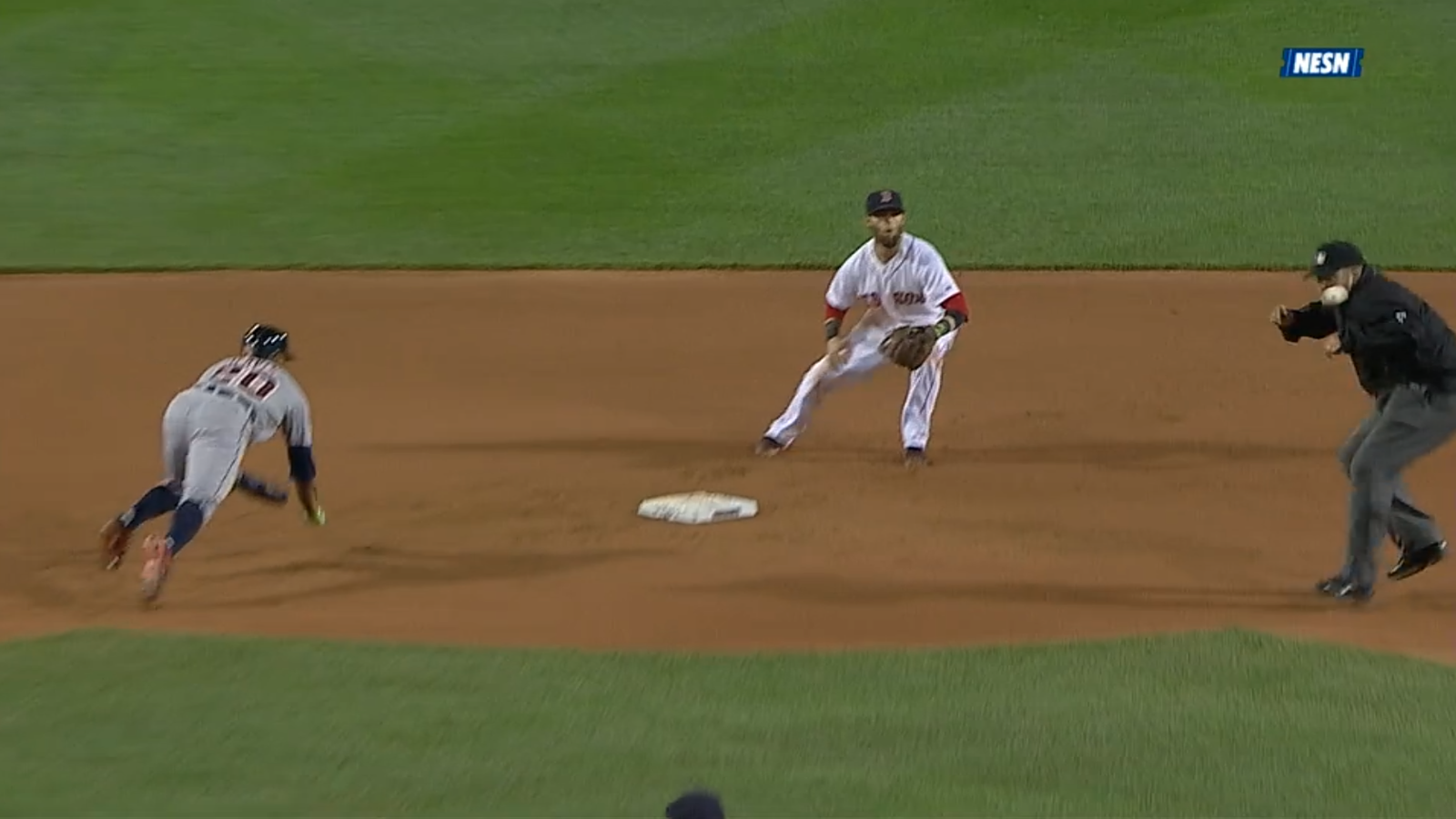 If umpires ran the game like boxing referees the match would have been called in the sixth. For two straight rounds the Detroit batters sent doubles into all parts of the outfield like a heavyweight fighter raining down jabs and crosses on his foe.
Game 42: May 17, 2014

Detroit Tigers
26-12
6
W: Rick Porcello (7-1)

2B: Ian Kinsler (10), Torii Hunter (9), Austin Jackson (9), Alex Avila (7), Rajai Davis (5), Miguel Cabrera (12)
HR: Cabrera (7)
Boston Red Sox
20-22
1
L: John Lackey (5-3)
HR: Xander Bogaerts (2)