Have B.J. Upton's ways rubbed off on his brother Justin since they have been together on the Braves? Justin, the "little" brother, played Fenway's left field too deep. Even Steve Lyons noticed that anything over his head would hit the wall anyway so Justin should have moved in a bit. This was proven in the eighth inning when Brock Holt's single dropped in front of the left fielder. Not only did Justin come up short he let the ball get by him, allowing Holt to take second base.
Xander Bogaerts drove in Holt with a soft liner to right-center, bringing the score to 3-2 in favor of the visitors.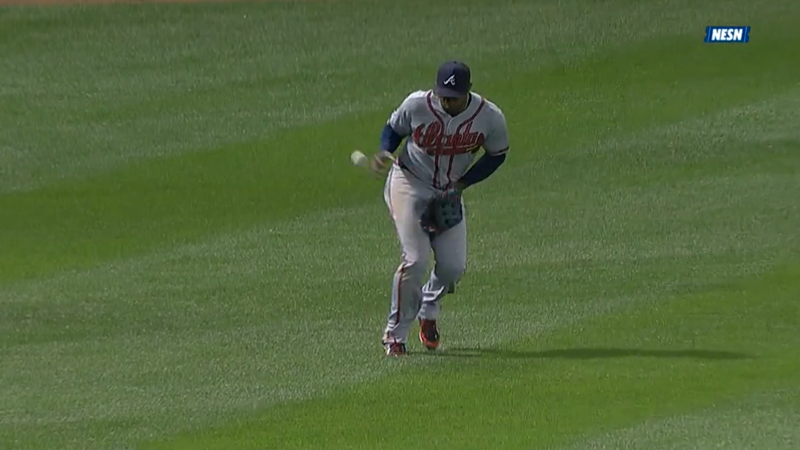 Dustin Pedroia reached base when his rookie counterpart Tommy La Stella miscommunicated with Andrelton Simmons. Pedroia's slow bounder came up the middle and La Stella thought Simmons was going to field it. Instead it got through to La Stella behind the keystone sack. An experienced middle infielder pair would have turned a double play but instead the Red Sox had runners at first and second with none out.
A.J. Pierzynski's then dropped a single into shallow center. B.J. ran up to field it but it clanked off his glove. Brian Butterfield saw the fumble and sent Bogaerts home to tie the game.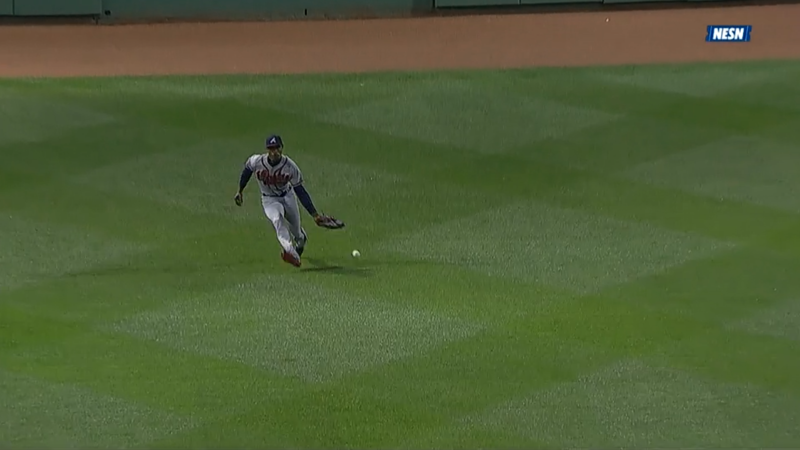 La Stella's inexperience showed in the final frame as well. Perhaps he was shocked that the normally shutdown closer Craig Kimbrel surrendered walks to Jackie Bradley, Jr. and Holt in the bottom of the ninth. Bogaerts starched a shot at Chris Johnson at the hot corner. Johnson tried to start the double play but La Stella couldn't gather the relay throw. Bradley dashed home for the go-ahead run.
The suck transplant from the Red Sox to the Braves was complete. Now we just need to transfer the Braves' winning record to the only remaining professional baseball team in Boston.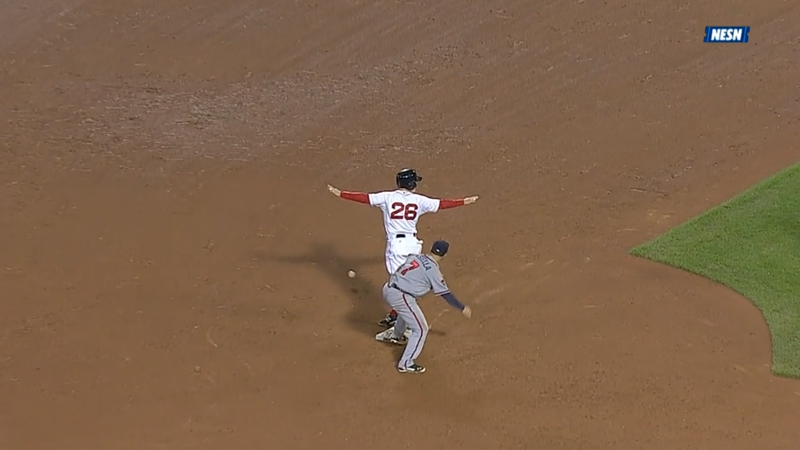 Game 53: May 29, 2014

Atlanta Braves
28-25
3
BS: David Carpenter (2)
L: Craig Kimbrel (0-1)

2B: Freddie Freeman (15)
HR: Jason Heyward (5)
Boston Red Sox
24-29
4
W: Koji Uehara (1-1)
2B: Xander Bogaerts (13), David Ross (3), Brock Holt (5)