Will Middlebrooks and Xander Bogaerts's collision allowing Evan Longoria to reach second base to start the sixth inning summed up the Boston squad's current situation. It is a team with talented parts that haven't quite synchronized with each other yet.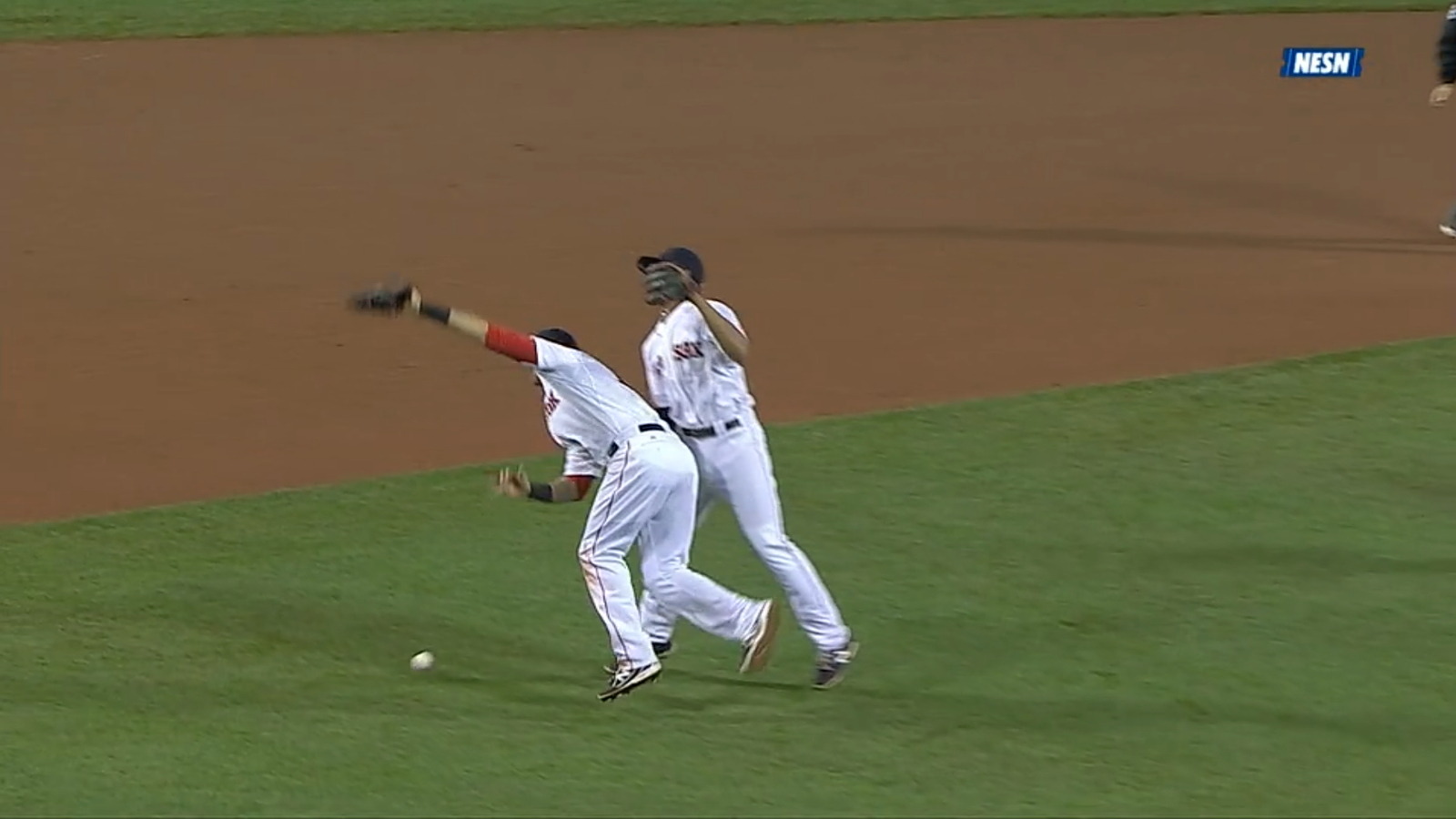 Poetically that gaffe was followed up by a two-run home run off the bat of Sean Rodriguez that brought his team within a run of the home club. The Red Sox held that 5-4 leading going into the eighth inning but Junichi Tazawa and Koji Uehara both uncharacteristically surrendered the tying and go-ahead runs.
Across town the Bruins forced the opening game of their series against the Canadiens into double overtime. As Tazawa and Uehara came up short against a despised rival so did Tuuka Rask. P.K. Subban scored twice on the Bruins netminder, including the Canadiens' winning goal in the 4-3 nail-biter. "I was [expletive] tonight -- when you suck, you suck," said Rask.
It wasn't how the two Boston teams played yesterday but what happened in the aftermath. Racial epithets directed at Subban littered Twitter after the Bruins' loss. We all should put on this mask of shame.
Game 29: May 1, 2014

Tampa Bay Rays
13-16
6
W: Jake McGee (2-0)
S: Grant Balfour (6)
2B: Sean Rodriguez – 2 (3), Yunel Escobar (5)
HR: Desmond Jennings (2), Rodriguez (4), Escobar (2)

Boston Red Sox
13-16
5
H: Burke Badenhop (1)
BS: Junichi Tazawa (1)
L: Koji Uehara (0-1)

2B: Shane Victorino – 2 (5), Xander Bogaerts (7)