Environmentalists often use handsome animals like the tiger as marketing materials for their cause. Academics call such creatures charismatic megafauna and observe how this idealization of animals skews public policy.. When climate activists used polar bears to educate people about the disappearing ice caps they shaped public opinion from despising to adoring these bears.
As apex predators tigers have no natural enemies. The Lions haven't been relevant in years and their old stadium stands in ruins. The Red Wings have had recent success but they were beaten by the Bruins in the first round of the Stanley Cup playoffs this season. Whether or not Stan Van Gundy can revitalize the Pistons remains to be seen. So the Tigers are at the top of the food chain in Detroit, and perhaps in the American League.
Time's passing since the 2013 ALCS has not cooled the Tigers' passion. Max Scherzer pitched six innings of shutout ball and would have gone longer were it not for a 47-minute rain delay. The Red Sox managed just three hits while the Tigers had twice that number. Neither offense was effective but Torii Hunter's first-inning single to center to plate Ian Kinsler from second base came at the right time.
The Tigers looked more like former World Champions than the Red Sox.
Boston's ball club looks like Mike Napoli's glove. Functional but fraying, they hover around .500. Will Middlebrooks was placed on the 15-day disabled list today and replaced by Brock Holt. A new glove, a new face, and perhaps the Red Sox will get back on pace.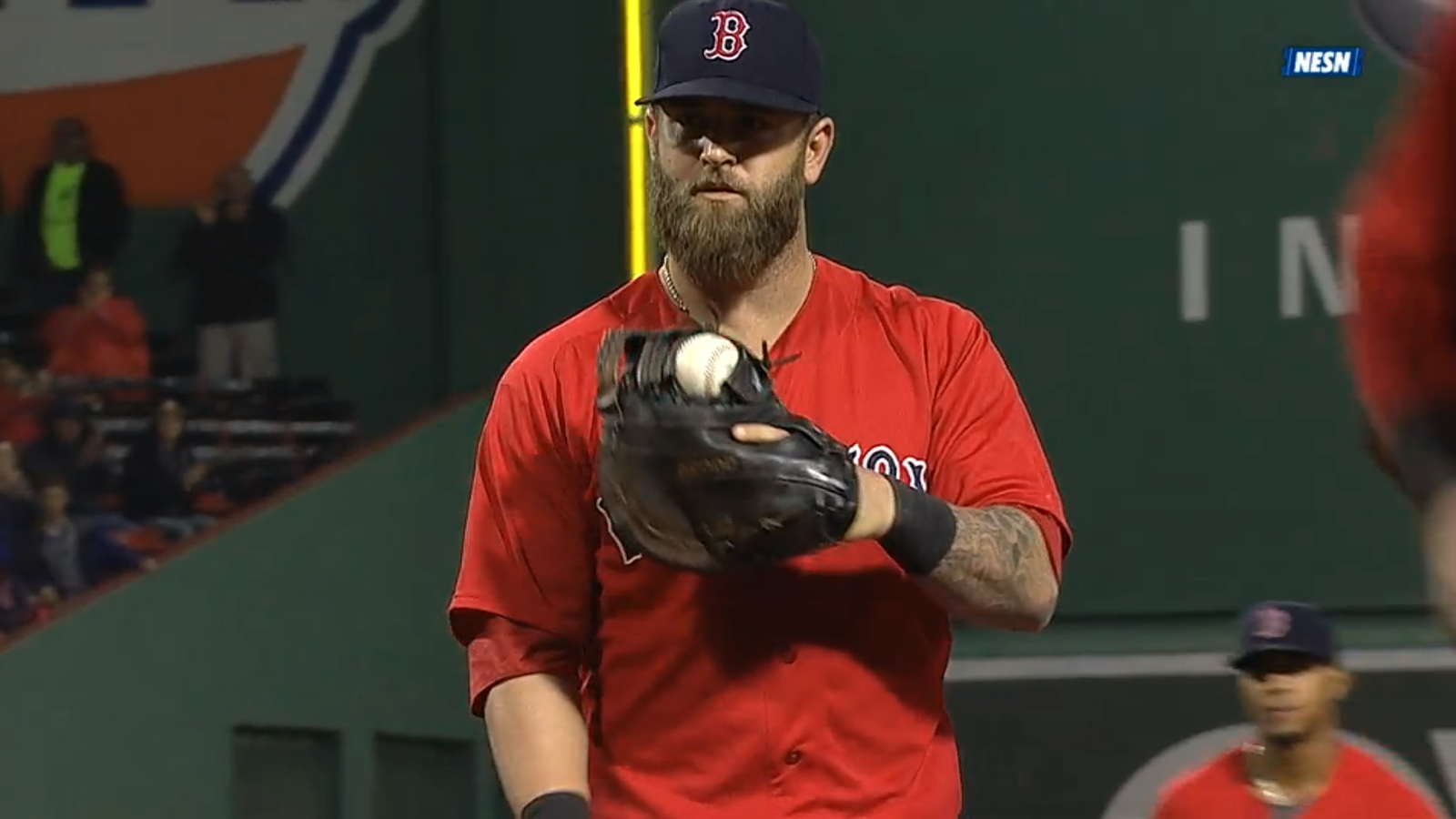 Game 41: May 16, 2014

Detroit Tigers
25-12
1
W: Max Scherzer (6-1)
H: Evan Reed (3), Ian Krol (8), Joba Chamberlain (8)
S: Joe Nathan (11)

2B: Victor Martinez (9)

Boston Red Sox
20-21
0
L: Jon Lester (4-5)

No extra base hits