Ryan Cook toed the rubber in the sixth inning, inheriting the undesirable scenario that Dan Otero left him. The bases were loaded but Cook only had to get two outs. The way the Red Sox had been hitting with runners in scoring position a double play was a likely outcome.
Dustin Pedroia stepped into the batter's box. He let one slider slip by and fouled another off. He sent the third pitch to the top of the Green Monster. Bob Melvin challenged the call but for once replay worked in Boston's favor. Pedroia had clouted his first home run of the season, the second grand slam of his career, and his 100th homer.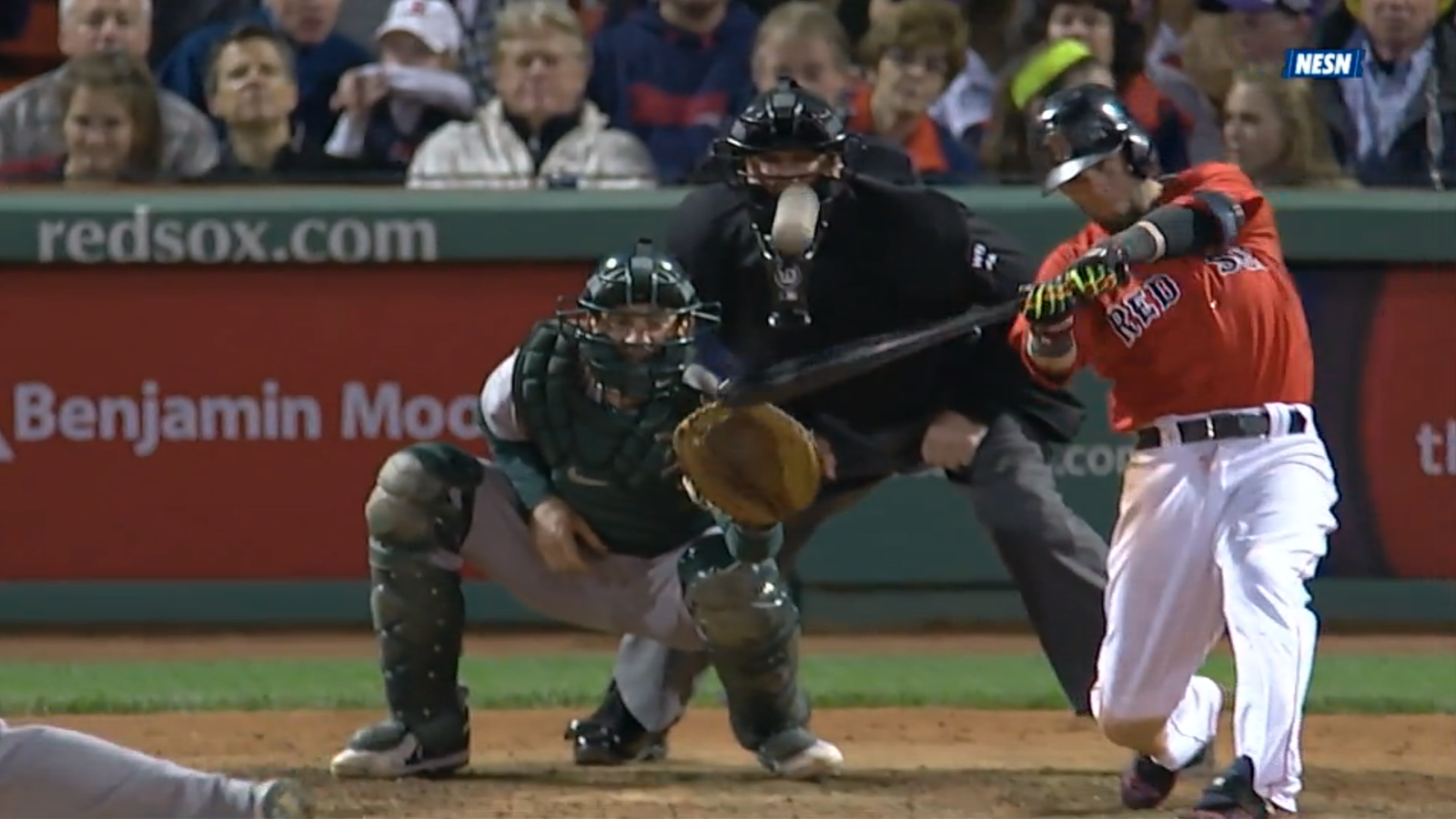 It is fascinating to watch Jackie Bradley, Jr. adapt to Fenway Park's center field. He seems to get better reads than Jacoby Ellsbury and is usually in position to make spectacular catches. It is just the last second adjustments where Bradley needs fine tuning. In the third he nearly robbed John Jason of a triple but ended up colliding with the garage door.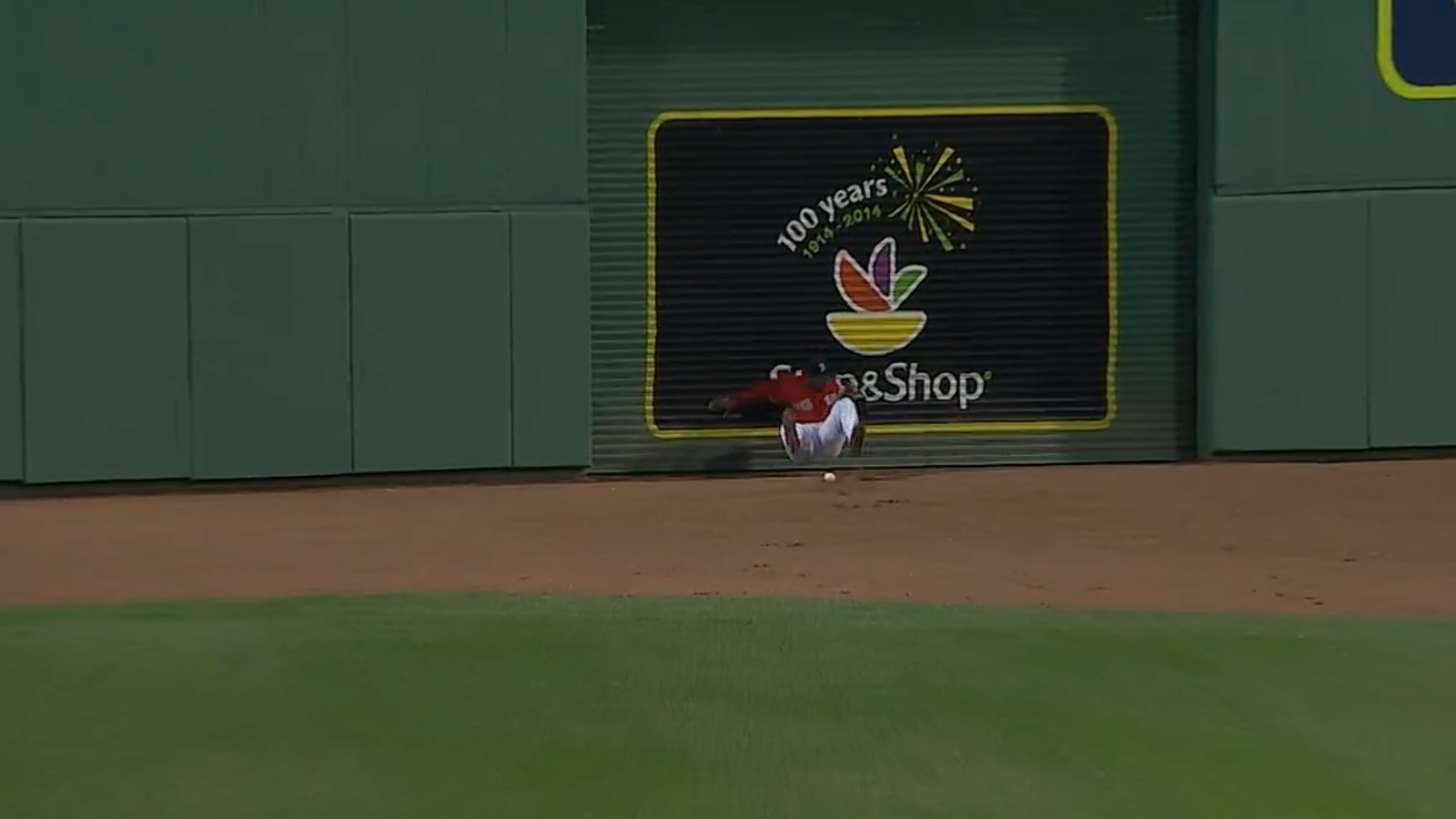 Bradley seemed to learn from his earlier misplay and snatched Yoenis Cespedes's batted ball before it reached the center field wall. Unlike Ellsbury, Bradley can hit the cutoff man when he is standing in the infield. Pedroia fielded Bradley's throw and relayed to Mike Napoli for a nifty 8-4-3 double play to end the eighth.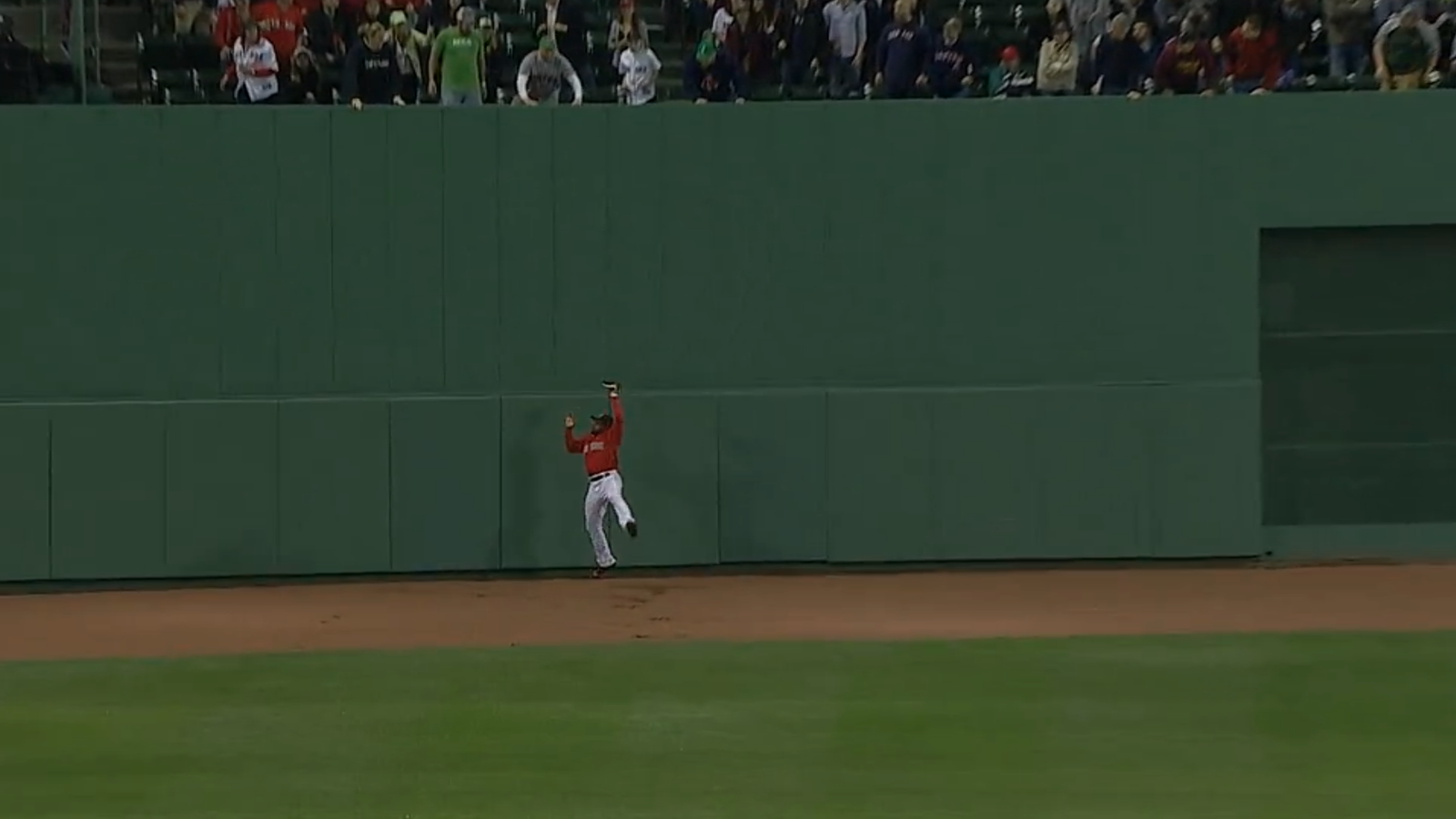 How this series between the Red Sox and Athletics plays out will be an indicator of the quality of both teams. Is Boston an underperforming team rife with talent that just needs to get its bearings? Is Oakland a lucky squad cashing in on an early hot streak that will fade as the season wears on? A win in the series opener with Clay Buchholz, the most questionable arm of the rotation, leading the way may be a foretoken of better days ahead.
Game 30: May 2, 2014

Oakland Athletics
18-11
1
L: Dan Straily (1-2)
2B: Yoenis Cespedes (8)
3B: John Jaso (1)

Boston Red Sox
14-16
7
W: Clay Buchholz (2-2)

2B: Grady Sizemore (4), Jackie Bradley Jr. (9), Dustin Pedroia (10), David Ortiz (5)
HR: Pedroia (1)