The division-leading Atlanta Braves succumbed to the Red Sox on their home turf. Turner Field won't house the Braves for very much longer. The team will leave the venue when their lease expires in 2016. The club is following the money trail outside of Atlanta and Fulton County into the tony outlying neighborhoods in Cobb County.
Atlanta was Martin Luther King, Jr.'s birthplace and thanks to him the area is no longer segregated by law. But in fact the disparity between mostly white Cobb and predominantly black Fulton counties are still demarcated by race and class. Ray Henry's article sums up the situation succinctly:
To support its argument for leaving, the Braves released a map based on ticket sales data that showed its fans were clustered in an arc north of downtown Atlanta that ran through the suburbs. That information also shows fans tended to purchase single-game tickets at the highest rates in places that were several times as rich as neighborhoods closest to the stadium and much whiter. Of the communities with the ten highest sales rates, all but one were north of the current stadium and had median household incomes ranging from roughly $61,000 to $100,000. Those communities ranged from 58 to 85 percent white, according to counts by the U.S. Census Bureau.
The national pastime used to be at home everywhere from cities' interstices to rural pastures. Jackie Robinson didn't break the color barrier so that only certain kids could cross the street or hop on a bus crosstown to go to see a game.
For a first place team the Braves played sloppily, which is something Red Sox fans will immediately recognize. In his zeal to get stretch a single into a double Jason Heyward slid past second base. The overshot allowed Dustin Pedroia to tag the lanky outfielder. It also demonstrated that Pedroia is about as tall as Heyward's legs are long.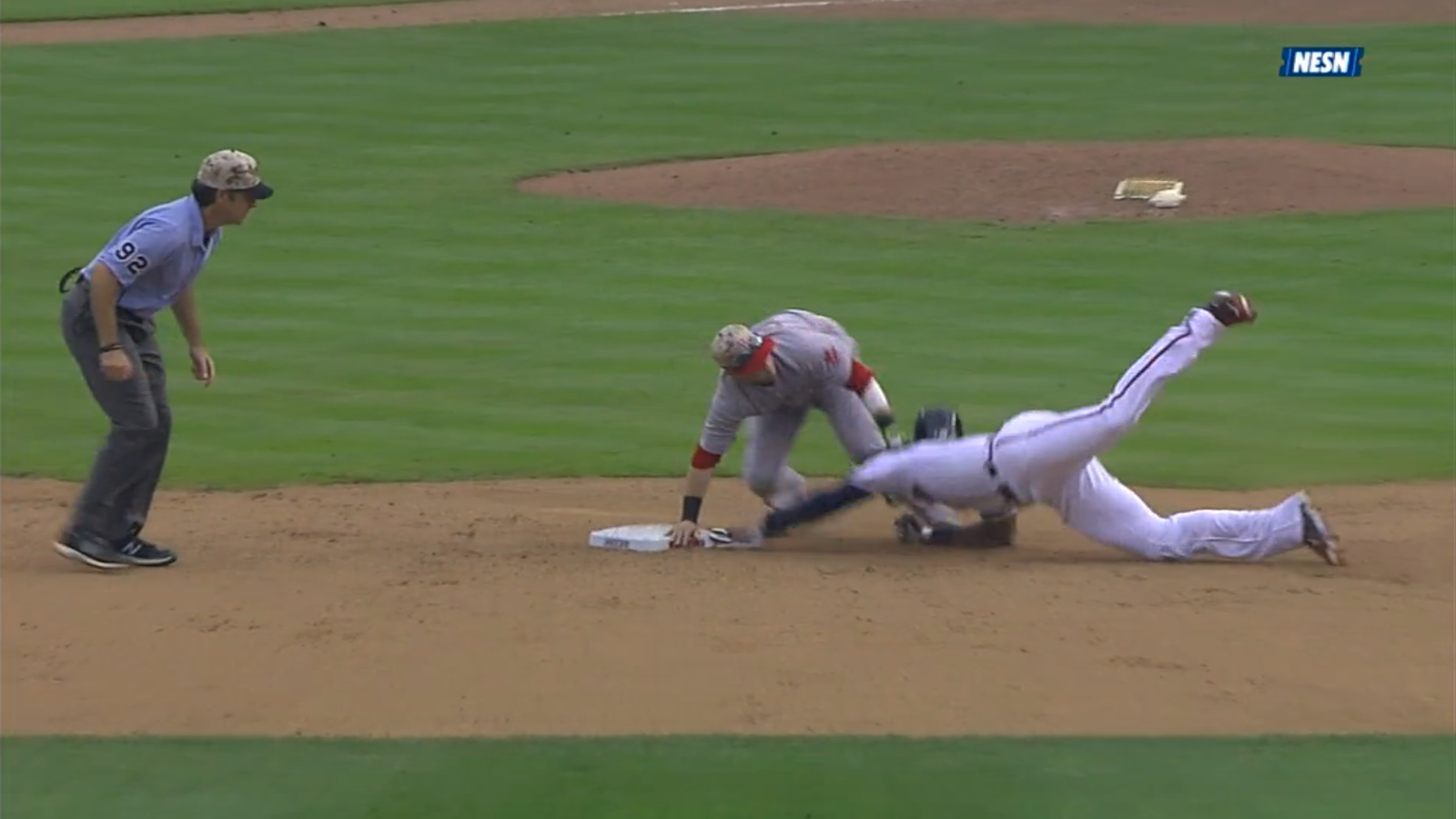 We can only hope that the Red Sox snapping their losing streak will spark the adoption of Ryan Lavarnway's mustache style. Certainly the barbershop quartets that Red Sox players have created has contributed positively to team morale. At the next homestand Jonny Gomes will surely debut "(You're the Flower of My Heart,) Sweet Adeline" as his at bat music.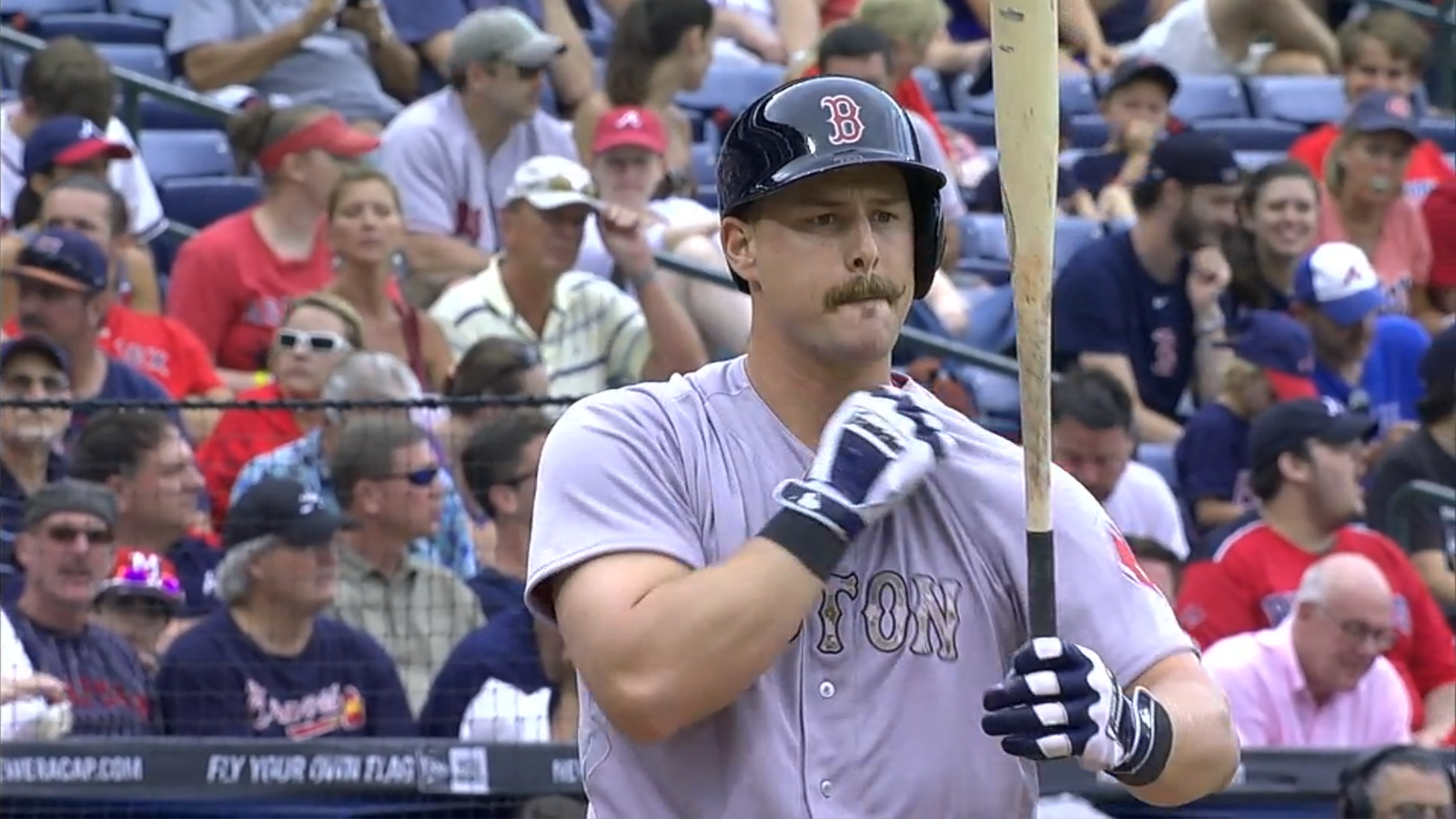 Game 50: May 26, 2014

Boston Red Sox
21-29
8
W: Edward Mujica (2-1)
H: Junichi Tazawa (3), Andrew Miller (2)
S: Koji Uehara (10)
2B: Brock Holt (4)
3B: Grady Sizemore (2)
HR: David Ortiz (12)
Atlanta Braves
28-22
6
L: Ian Thomas (1-2)
2B: Justin Upton – 2 (11), B.J. Upton (9)