John Lackey was upset when John Farrell pulled him out of Friday's game in the eighth inning after David DeJesus sent a single up the middle.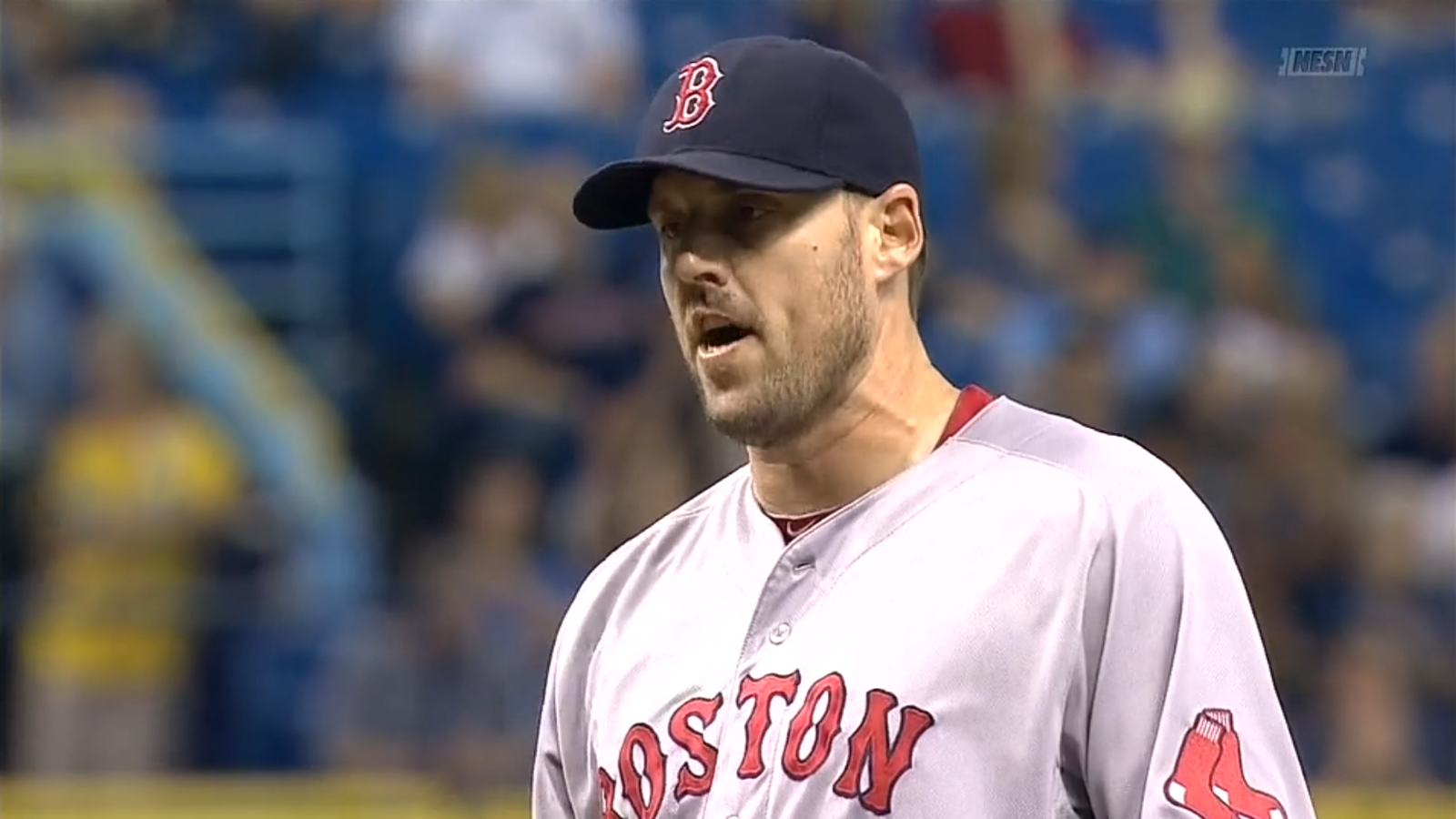 Farrell proceeded to use Junichi Tazawa for a single hitter, Evan Longoria, and then replaced the reliever with Andrew Miller.
Desperate men take desperate measures and Farrell needed a win. A.J. Pierzynski led off the ninth with a single and then called for Shane Victorino to bunt Pierzynski over. Victorino came up lame on the play and Pierzynski was forced out at second anyway. Jonny Gomes replaced Victorino at first and was stranded there as Grady Sizemore popped out to Longoria and pinch-hitter Mike Carp grounded out.
Miller stayed in the game in the ninth and induced James Loney to pop out to short. Desmond Jennings didn't swing at any at Miller's offerings and walked on six pitches. Farrell swapped Miller for Burke Badenhop and Joe Maddon countered by pinch-hitting greenhorn Cole Figueroa for Sean Rodriguez. The Rays rookie came through with a gapper to right-center.
With this eighth straight loss the Red Sox's winning percentage dipped to .426 and the Rays improved to .429.
Game 47: May 23, 2014

Boston Red Sox
20-27
0
L: Andrew Miller (1-3)
2B: Brock Holt (3)
Tampa Bay Rays
21-28
1
W: Juan Carlos Oviedo (1-0)
2B: Cole Figueroa (1)