Steve Lyons reminds me of that uncle that tells the same stories and hackneyed jokes at every family gathering. Granted the anecdotes were amusing… the first time you heard them. Lyons shoots for Bob Uecker but misses the target, not unlike 50 Cent's first pitch at Citi Field.
The Red Sox finally won a series after four straight series losses. John Farrell was aggressive in his game plan. Trailing 2-1 in the fourth he sent Grady Sizemore to steal third base with one out and David Ross at the dish. Fredi Gonzalez challenged the safe call by John Tumpane but the call stood. Ross shot a single to the left-center gap to tie the game 2-2.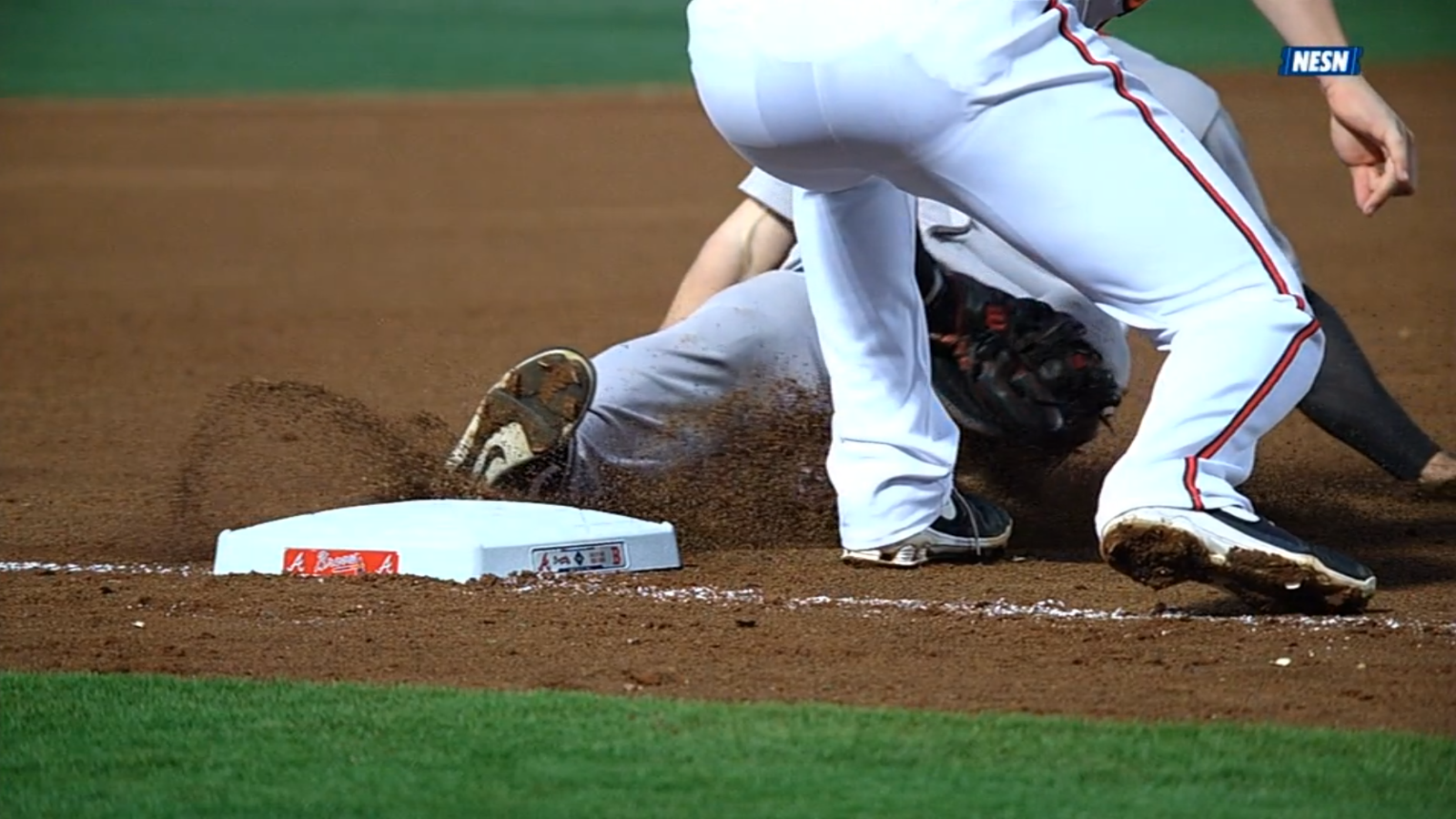 The Braves responded in the fifth with Freddie Freman's leadoff triple. Justin Upton followed with a walk and Chris Johnson dropped a single between Jonny Gomes and Dustin Pedroia. But on Johnson's bloop single Gomes deked Upton into thinking he was going to catch the ball. Upton's hesitation allowed Gomes to throw the left fielder out at second.
Anthony Varvaro and Luis Avilan conspired to wipe away Aaron Harang's chance at his fifth win in the seventh inning. Varvaro allowed singles to Xander Bogaerts and Pedroia.
Avilan fared worse. David Ortiz drove in Xander Bogaerts with an opposite field single that was just fair to tie the game. Gomes singled near the right field line with partial thanks to Freeman's sliding attempt to catch the ball. Sizemore's single shattered his bat and sent shards of wood and the ball directly at Avilan. Pedroia scored the go-ahead run. Jackie Bradley, Jr. took the intentional base on balls to Ross personally and sent a two-run single to left field to increase his team's lead.
Despite the win Ortiz expressed his frustration over his eighth-inning ground out. But he was key to a much-needed victory.
Game 51: May 27, 2014

Boston Red Sox
22-29
6
W: Jon Lester (5-6)
H: Craig Breslow (1), Junichi Tazawa (4), Andrew Miller (3)
S: Koji Uehara (11)
2B: Grady Sizemore (9), Dustin Pedroia (18)

Atlanta Braves
28-23
3
H, L: Anthony Varvaro (3, 1-1)
BS: Luis Avilan
2B: B.J. Upton (11)
3B: Freddie Freeman (1)
HR: Jason Heyward (4)