The fans of Philadelphia disappointed me. They gave Shane Victorino a warm welcome in his return to Citizens Bank Park. There's mostly Red Sox fans in this photo, but the Phillies folks cheered along, too.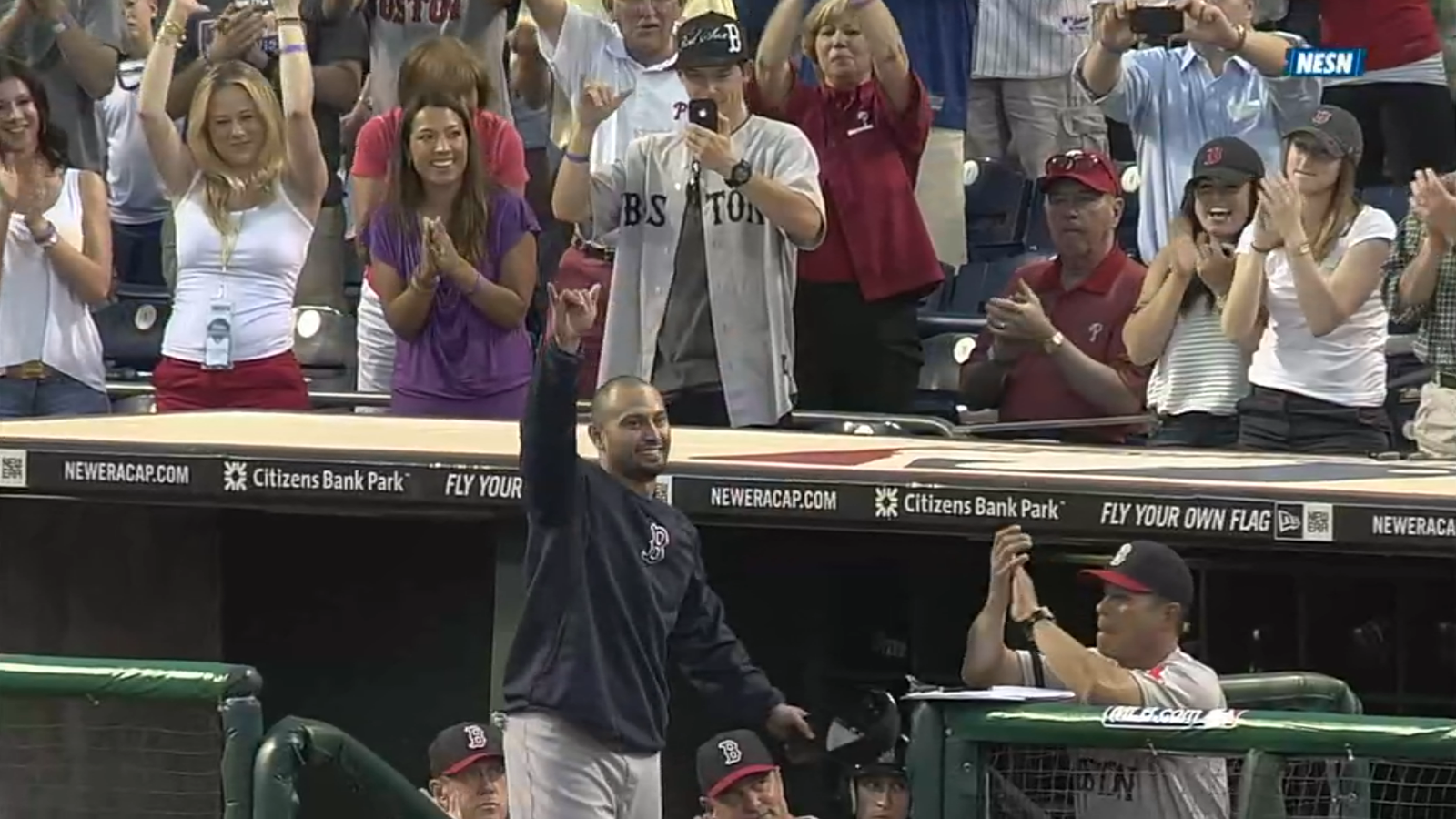 They also didn't boo Stephen Drew at every at bat. When he came to the dish in the ninth and worked a walk he did get a smattering of catcalls, but nothing like the full-throated hooting and hollering I expect from the inhabitants of the City of Brotherly Love.
Indeed, Philadelphia is a serious baseball town, even though they allow the Phanatic to reenact scenes from "Caddyshack" between innings. It's probably to keep Mensa member Jonathan Papelbon entertained.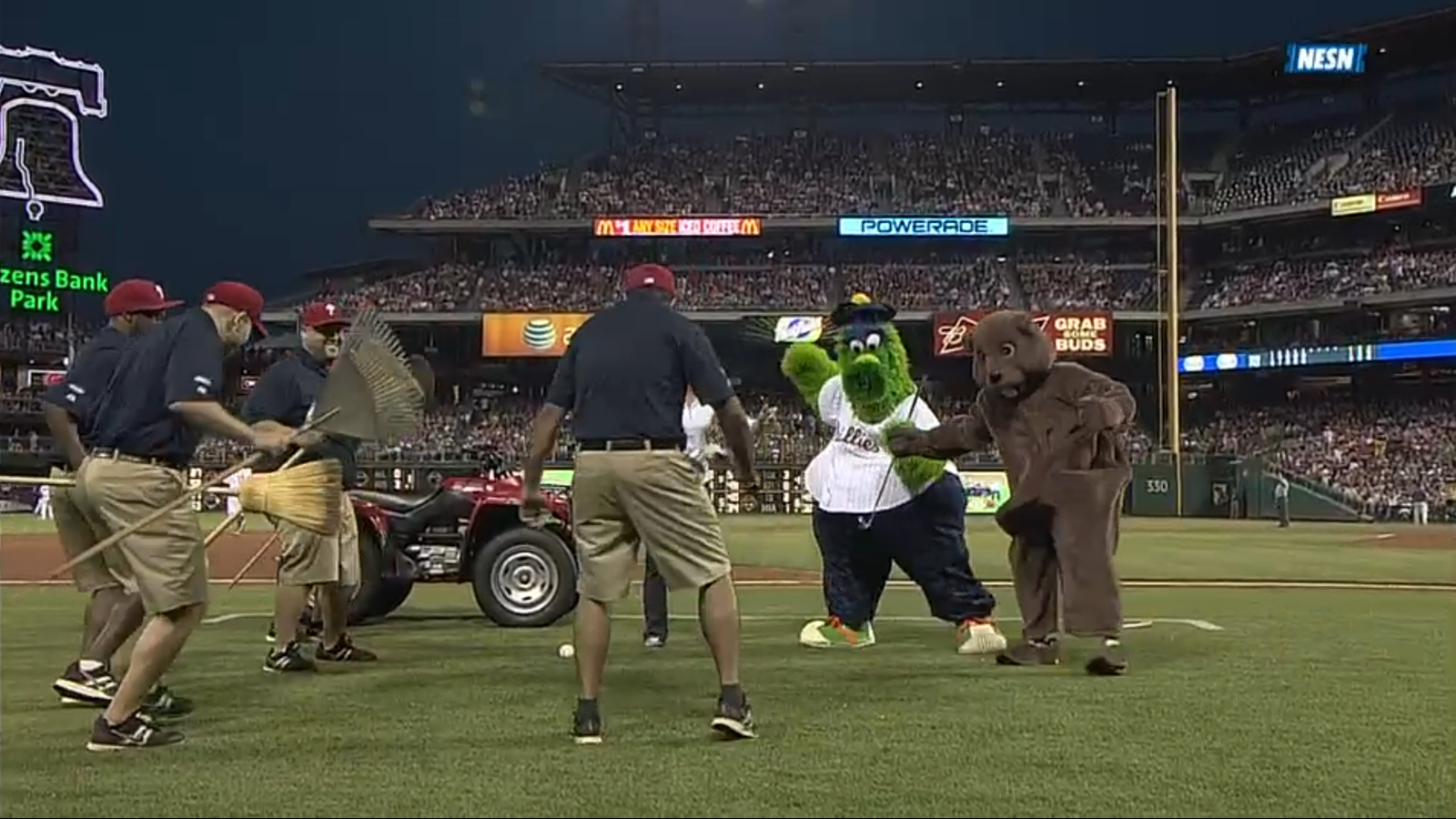 Papelbon was on the cusp of the blown saves we had grown accustomed to as Red Sox fans but he induced a ground out off the bat of Daniel Nava to end the game. Zapped me right between the eyes.
Game 54: May 29, 2013

Boston Red Sox
32-22

3
L: John Lackey (3-5)

2B: Jose Iglesias (4), Jacoby Ellsbury (11)
3B: Ellsbury (5)
HR: Daniel Nava (7)
Philadelphia Phillies
26-27
4
W: Kyle Kendrick (5-3)
H: Antonio Bastardo (7), Mike Adams (5)
S: Jonathan Papelbon (11)
HR: Ryan Howard (7), Dominic Brown – 2 (13), Erik Kratz (6)