Was Don Orsillo trying to photograph the area where Mike Napoli's home runs landed? Or if Red Sox wins (leading the league with 20) represented 100 feet in height the imaginary apex of that accomplishment? Oh, he was just being a tourist? It's better when Don is the subject of photos, such as this one in a giant hot dog, not taking them.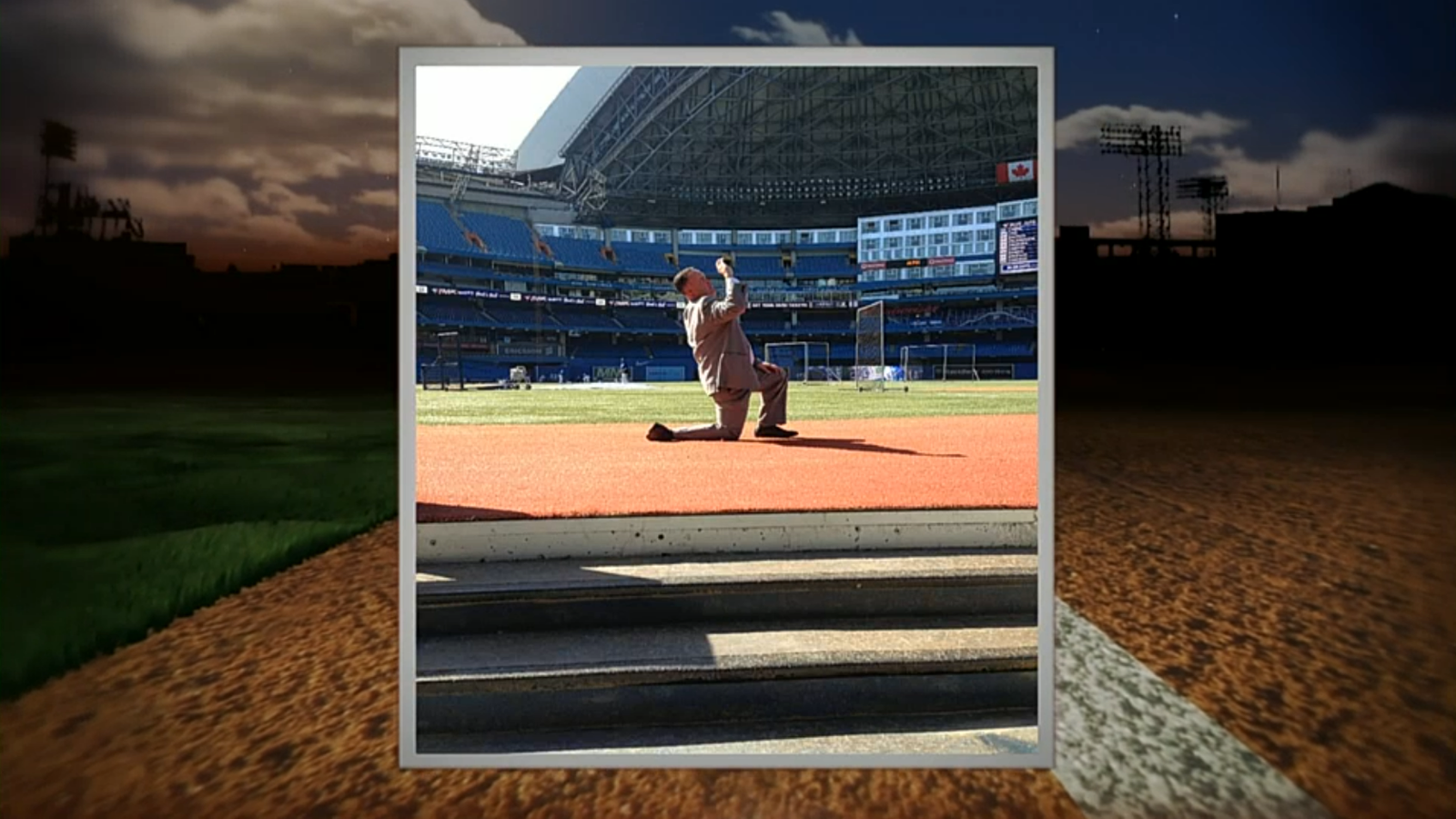 Dick Hayhurst accused Clay Buchholz of loading the ball with Crisco. Seems to me that Brad Lincoln may have indulged in something given the results of one of his pitches. Will Hayhurst call out Joel Hanrahan next? The closer celebrated his 100th career save and fourth of the season. Given Andrew Bailey's injury history and Hanrahan's inconsistency, this is a two-person committee of closers I can get behind.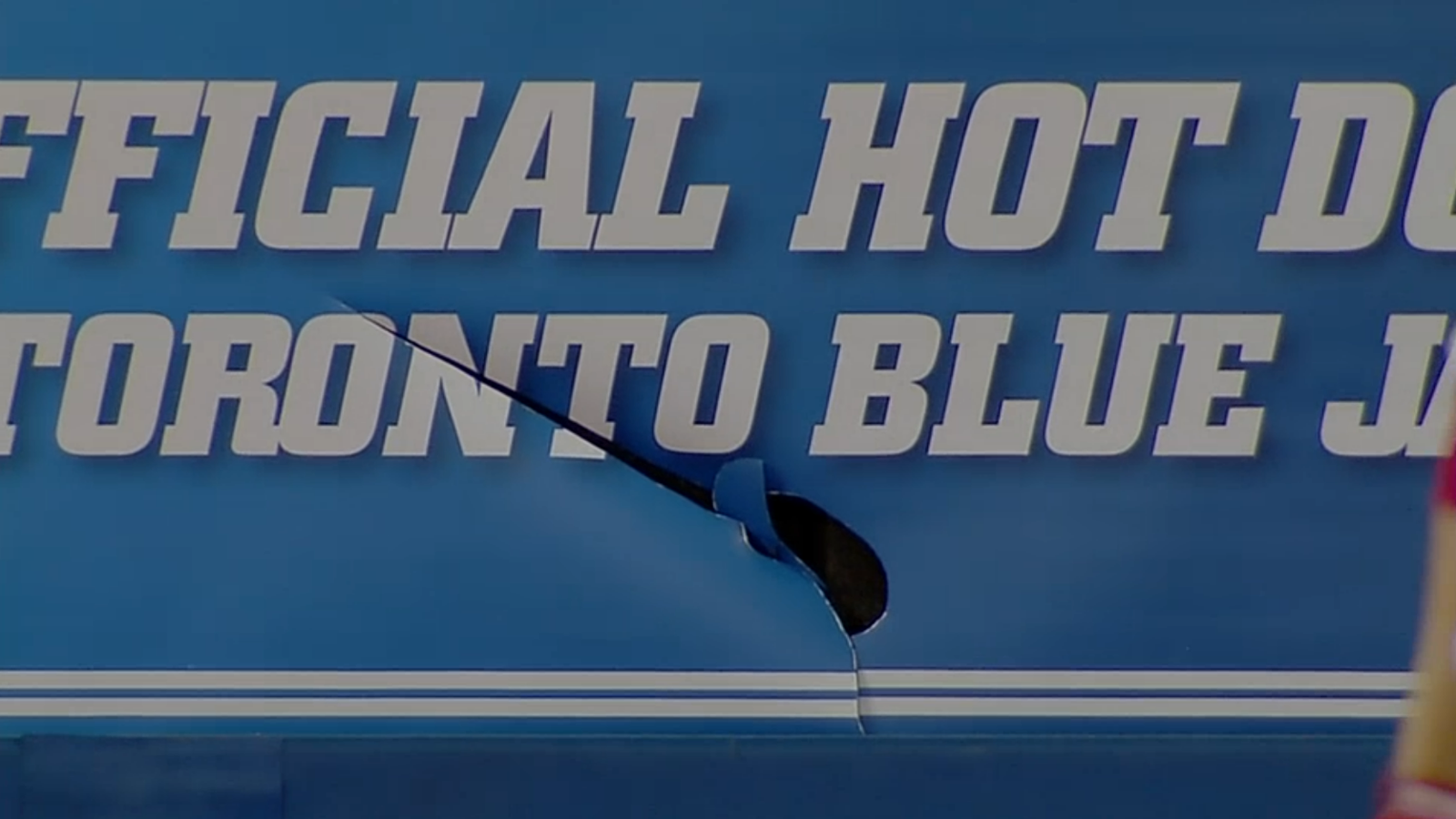 Brett Lawrie scored Toronto's only run but he had an issue on the defensive side. In the ninth his throw to first pulled Adam Lind away from the runner. Lind tried to tag Dustin Pedroia on the run but seemed to forget the second baseman is not as tall as other players and only touched air.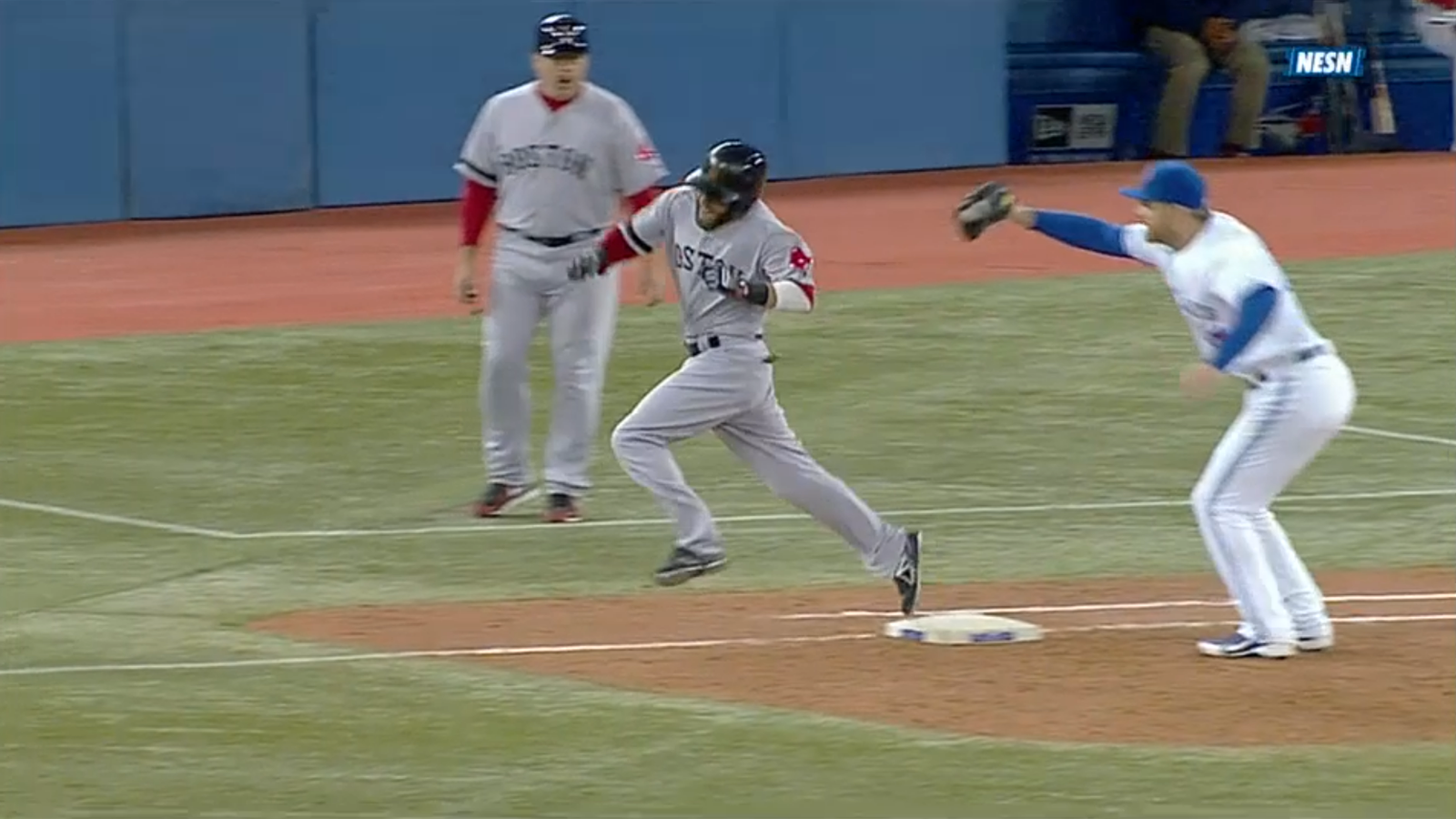 Game 28: May 2, 2013

Boston Red Sox
20-8

3
W: Ryan Dempster (2-2)
H: Andrew Miller (3), Junichi Tazawa (9), Koji Uehara (8)
S: Joel Hanrahan (4)
2B: Mike Napoli (14), Jonny Gomes (3), Daniel Nava (5)

Toronto Blue Jays
10-19
1
L: J.A. Happ (2-2)

HR: Brett Lawrie (3)