The general manager of Delaware North Company Sportservices said of the Beltre Buster, "We don't count calories." The article also stated that, "Club officials declined to provided nutritional information on the new offerings."
It is fitting that Adrian Beltre has a monstrous burger named after him. The eponymous dish features a pound of beef and eight ounces of bacon. Beltre boasted a 4-for-5 outing with a bases-clearing double in the fourth. I hope all his teammates touched his head.
The course of Don Orsillo's attempt to eat the burger mirrored the Red Sox players in this game. First there is initial delight in being presented with a novel challenge, the division-leading Rangers.
Then attacking the task at hand with gusto.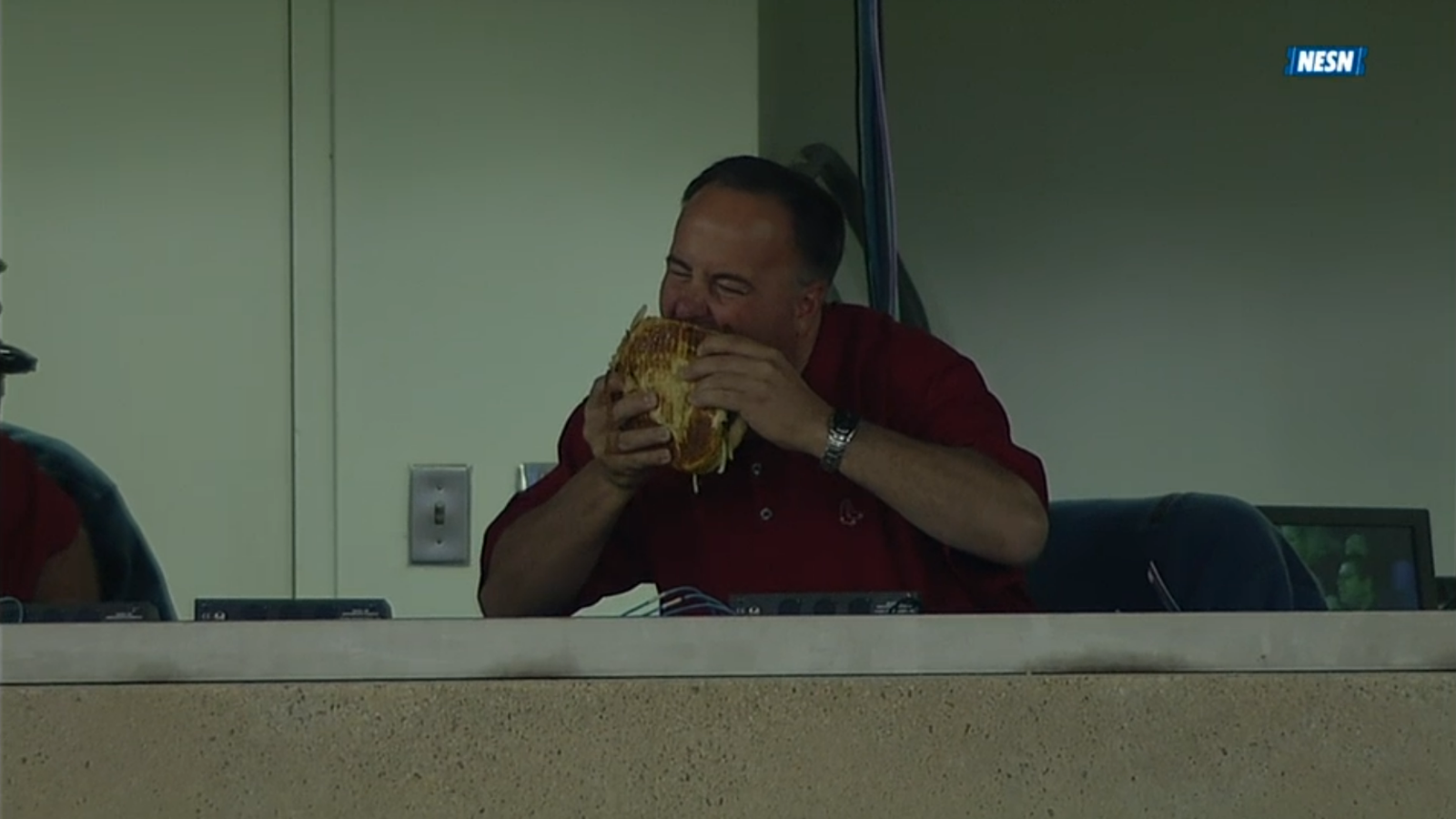 Until at last the inevitable surrender.
Game 29: May 3, 2013

Boston Red Sox
20-9

0
L: Felix Doubront (3-1)

No extra base hits
Texas Rangers
18-11
7
W: Derek Holland (2-2)
2B: Jeff Baker (2), Adrian Beltre (6), Ian Kinsler (8)