On August 25, 1987 Clay Buchholz's worst nightmare, Justis Logan Morrison, was born in Kansas City, Missouri. The left fielder, slotted as designated hitter, went 3-5 with a two-run home run and two doubles. The slugger was knocking the ball over or off the wall, earning him the honor of going into the Monster and signing his name.
What does Jerry Remy think of opposing players getting to sign Fenway's hallowed walls?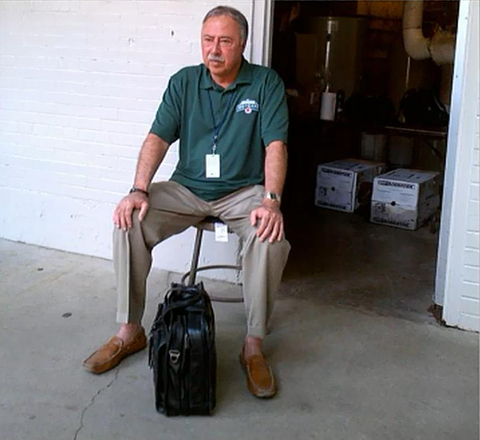 Remy does approve of kids' first visits to the park announced by signs and encourages the practice by buying hot dogs for the families. He also approves of Mark Buehrle's quick pace, although the game was slowed down by Clay Buchholz and the Marlins' ability to nearly match the Red Sox run for run.
Cody Ross healed up just in time to replace the injured Scott Podsednik and the carousel in the outfield paid immediate dividends. His one-out solo shot in the fourth increased the lead to 5-3.
Between the lines Ross made a difference but also between batters. When Ryan Kalish flubbed a fly ball off the bat of Jose Reyes in the seventh Ross came over to console the youthful outfielder. The error didn't result in runs, but it did show that the outfielder still needs more experience estimating Fenway's odd angles.
Kalish was erratic when fielding in center depending on the ball's trajectory. In the first he got a good jump on Reyes's fly ball for dramatic opening out with a sliding catch in shallow center. Near the wall he had issues, however. He gave up too early on Morrison's fly ball to center, which ended up ricocheting low off the deep end of the left field wall.
Position players have to make friends with the Green Monster as batters, baserunners, and fielders. But they don't have to befriend Wally, particularly when he showboats in a field box seat.
Game 67: June 19, 2012

Miami Marlins
33-34

5

L: Mark Buehrle (5-8)

2B: Logan Morrison – 2 (11), Scott Cousins (2)
HR: Morrison (6)

Boston Red Sox
34-33

7

W: Clay Buchholz (8-2)
H: Matt Albers (3), Andrew Miller (9), Vicente Padilla (16)
S: Alfredo Aceves (17)

2B: Dustin Pedroia (17), Mike Aviles (17), Kevin Youkilis (6), Will Middlebrooks (8), Daniel Nava (13)
HR: David Ortiz (17), Kelly Shoppach (4), Cody Ross (9)