Journey man starter Bruce Chen notched his first win against the Red Sox. That's all you really need to know about this game.
That, and the fact that Jonathan Broxton's legs are the size of giant sequoias.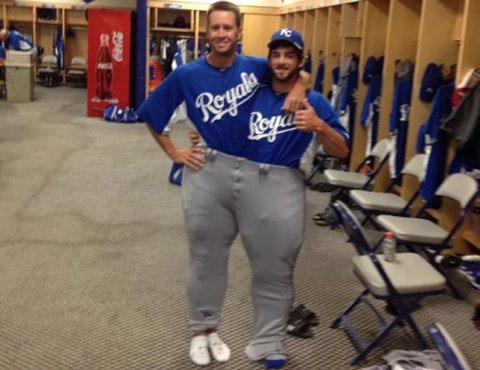 Dennis Eckersley came through with a few great sound bites, as usual.
On umpires: They are shy with strike three. [wimpy noise]
On Broxton: No slide steps involved with this guy.
On Carl Beane: Everybody's waiting for the voice that isn't going to be there.
Game 30: May 9, 2012

Boston Red Sox
12-18

3

L: Jon Lester (1-3)

2B: Adrian Gonzalez (8), Jarrod Saltalamacchia (6)

Kansas City Royals
11-19

4

W: Bruce Chen (1-4)
H: Aaron Crow (6)
S: Jonathan Broxton (7)

2B: Brayan Pena (6), Irving Falu (1), Alcides Escobar (10), Alex Gordon (8), Chris Getz (5)