Mike Aviles has been one of the few players making any impact in the lineup of late. His home run in the second game of the series proved to be the game-winning run, and he kept his team in the game today (and in the series) with a three-run bomb in the seventh inning. He went above and beyond the call of duty by knocking out David Price in the third inning with a screaming comebacker that struck Price in the chest before bounding to Evan Longoria for the second out of the inning.
That's how good it's going for Tampa Bay: their southpaw ace seems to suffer a severe injury but won't miss time, the relief corps banded together to maintain the lead against one of the top offenses in the league, and they are within two games of the wild card.
Don Orsillo's tie looked like the sort of abstract pattern Patrick Nagel would occasionally incorporate in his prints. The 1980s weren't the best decade for the Red Sox, so anything invoking nostalgia about that era must be avoided.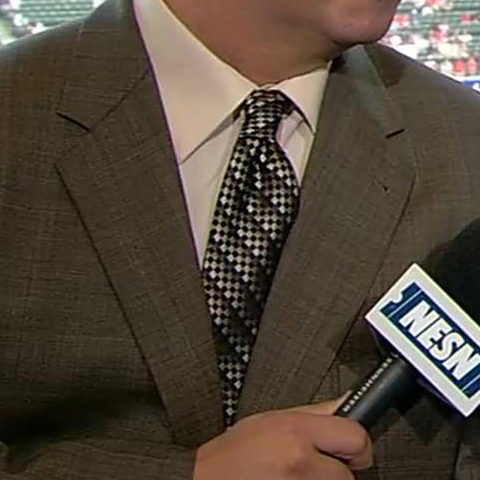 Game 152: September 18, 2011

Tampa Bay Rays
85-67

8

W: Jake McGee (3-1)
H: Brandon Gomes (3)
S: Joel Peralta (5)

2B: Johnny Damon (28), Matt Joyce (31)

Boston Red Sox
87-65
5

L: Tim Wakefield (7-7)

2B: Mike Aviles (16), Darnell McDonald (5), Carl Crawford (26), Jacoby Ellsbury (44)
HR: Aviles (7)