The Magic Snuggie didn't work. That narrows it down to Red Sox Pimp Dude and his crimson-wigged companion.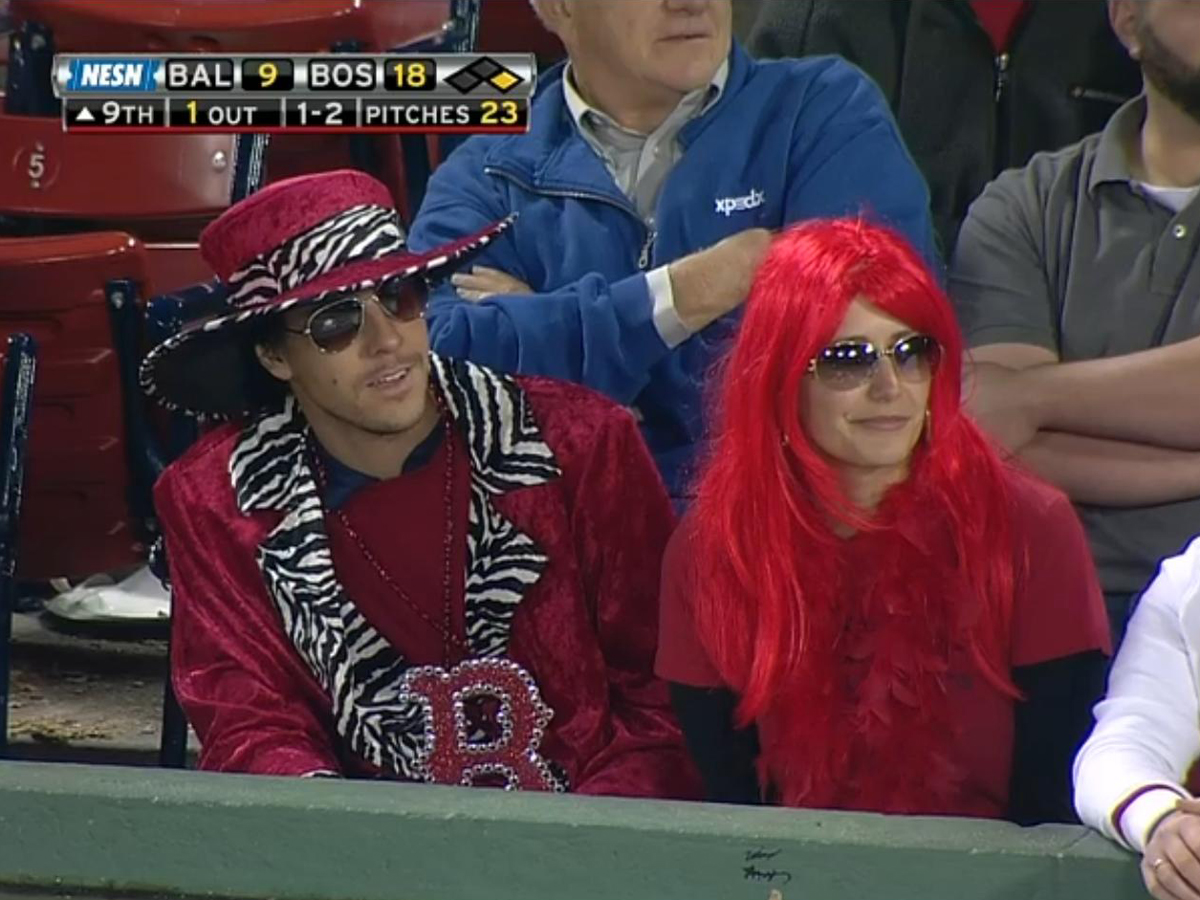 "I thought it was real," Don Orsillo said of the scarlet postiche. This from the man who thought a solar eclipse meant the sun positioned itself between the earth and the moon.
In a night of offensive brilliance Conor Jackson had a particularly notable evening. He capped off the seventh inning with a grand slam into the second row of the Monster seats. He also had a stunning circus catch in the top of the fourth inning. Jackson dashed from his spot in left in front of the scoreboard all the way to the warning track to make a diving grab of Nick Markakis's fly ball for the second out of the inning.
In my mind John Lackey's response wasn't gratitude but rather, "Nice catch now, but why didn't you come up with it when you dove into the stands in the first inning?" In reality Lackey's response was to load the bases and allow two runs to score, bringing the Orioles within a run.
The Red Sox responded with five runs in the bottom frame of the fourth but Lackey couldn't last five innings for the win. A line of 11 hits, 8 earned runs, 2 walks, and 3 strikeouts rarely results in a win, but the combination of poor Baltimore pitching and ravenous Red Sox bats resulted in a victory for the local nine.
As part of the seven-run onslaught in the seventh Jacoby Ellsbury led off with his first inside-the-park home run. His fly ball glanced off the padding on the short side of the bullpen wall and into deep center field. Matt Angle took a bad angle on the ricochet and Ellsbury touched them all without a slide at home.
As amazing as the feat was, it is more astounding that someone with his speed hasn't done this earlier.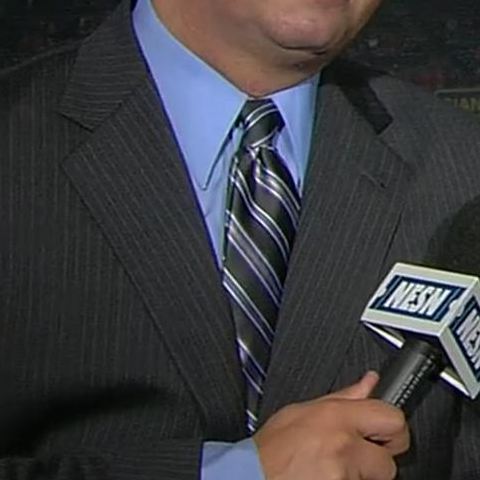 Game 154: September 19, 2011

Baltimore Orioles
63-90

9

L: Brian Matusz (1-8)

2B: Chris Davis (10), Vladimir Guerrero (28)
3B: Nick Markakis (1)

Boston Red Sox
88-66
18

W: Scott Atchison (1-0)
H: Franklin Morales (10)
H: Matt Albers (9)

2B: David Ortiz (39), Marco Scutaro (22), Jacoby Ellsbury (45)
HR: Jed Lowrie (5), Ellsbury (28), Conor Jackson (5)