Well it only goes to show
And I told them where to go
Ask a policeman on the street
There's so many there to meet
Please don't be long, please don't you be very long
Please don't be long or I may be asleep
"Blue Jay Way" — The Beatles

Pitchers' duels are like a dining experience at a Michelin four-star restaurant where they don't monitor ingredients that patrons have severe allergic reactions to. Most people can revel in the glory of skilled professionals plying their trade, but a number of the participants may find themselves writhing in potentially lethal agony due to anaphylactic shock.
Such was the case for Red Sox fans who through nearly four hours of baseball on their Labor Day holiday only to have their hope for victory fly away with Brett Lawrie's two-out home run in the bottom of the 11th inning. The emerging third baseman has all the makings of a Red Sox killer: dazzling, rally-killing defensive plays, smart, aggressive baserunning, and a knack for a timely hit.
Marco Scutaro played like an embedded Blue Jay. In the fifth the shortstop doubled to center field with one down. He tripped while trying to advance to third on Jacoby Ellsbury's tapper to Henderson Alvarez. Scutaro couldn't even draw out the rundown to help Ellsbury get to second base safely.
In the seventh Scutaro grounded out to his counterpart with runners on second and third. He also flied out to left with Josh Reddick at second and two down, ending the ninth inning.
The United States Postal Service may go out of service this winter but at least it previewed a stamp honoring Ted Williams before its potential hiatus. Ian Crouch wrote about the stamp and its subject in the New Yorker's sports blog and of course quoted John Updike's immortal account of Williams's last game.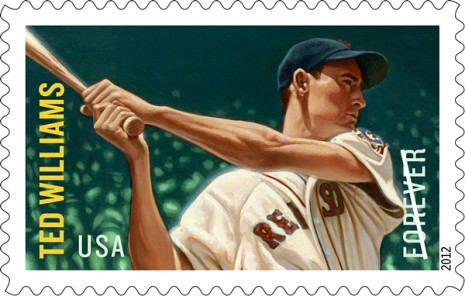 Don Orsillo's tie went well with blues of Rogers Centre and Boston's recent blues. Josh Beckett departed the mound in the fourth inning with two outs due to a sprained right ankle. As George Harrison sang, please don't be long.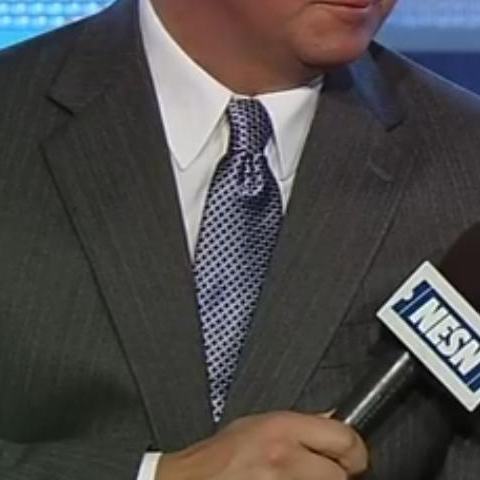 Game 140: September 5, 2011

∙ 11 innings
Boston Red Sox
84-56
0

L: Dan Wheeler (2-2)

2B: Jacoby Ellsbury (37), Marco Scutaro (15), Adrian Gonzalez (41), Josh Reddick (15)

Toronto Blue Jays
70-71

1

W: Shawn Camp (3-3)

HR: Brett Lawrie (8)