1, 2, 3, 4, 5, 6, 7, 8
Schlemiel! Schlimazel!
Hasenpfeffer Incorporated!
We're gonna do it
Give us any chance we'll take it
Give us any rule we'll break it
We're gonna make our dreams come true
Doin' it our way
—"Making Our Dreams Come True," Norman Gimbel and Charles Fox
For once Robert Andino was the schlemiel, the awkward and unlucky person for whom things never turn out right. The second baseman bungled Darnell McDonald's fourth-inning fly ball by over-pursuing it into right, allowing it to drop between him, Nick Markakis, and Mark Reynolds. His bat as cooled as well; he went 0-for-5 with two strikeouts.
The schlimazels were all the hitters victimized by Wally Bell's lopsided strike zone.
The man with the chutzpah was Ryan Lavarnway, the rookie catcher pressed into service because of Jason Varitek's and Jarrod Saltalamacchia's maladies. He added to the Red Sox's lead in the fourth with a three-run shot to right. A greenhorn's first four-bagger would be memorable regardless of the circumstances, but Lavarnway's came with his team's playoff hopes in the balance.
Lavarnway's heroics didn't stop once behind the plate. The backstop halted Adam Jones's attempted theft of third in the second inning. After a tense moment of hesitation he jumped on Matt Wieter's tapper that died in front of the plate and fired to first for the second out of the ninth inning. Although a run scored on the play, the out was key with yet another runner in scoring position.
In the top of the eighth Lavarnway launched his second home run of the game and his career, increasing the lead to 8-4. With Daniel Bard's shaky eighth and Wieters's RBI ground out in the ninth, Lavarnway's second homer proved the difference between victory and futility.
Lux et veritas.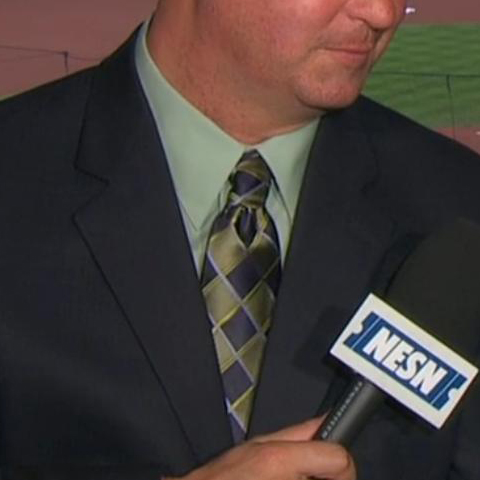 Game 161: September 27, 2011

Boston Red Sox
90-71
8

W: Alfredo Aceves (10-2)
S: Jonathan Papelbon (31)

2B: Marco Scutaro (25), Darnell McDonald (6)
3B: Carl Crawford (7)
HR: Jacoby Ellsbury (32), Ryan Lavarnway – 2 (2), Scutaro (7)

Baltimore Orioles
68-93

7

L: Zach Britton (11-11)

2B: Vladimir Guerrero (30), Adam Jones (26), Nick Markakis (31)
3B: Nolan Reimold (3)
HR: Matt Wieters (22), Jones (25)