Did Alex Rodriguez call 912 (911 for rich people) when he sprained his left thumb?
David Ortiz defiantly flipped his bat after his fifth-inning longball cleared the center field wall. He didn't clap at home plate but he did play up his usual heavenward gesture. A player of Ortiz's caliber (377 career home runs) may have earned some clout to Cadillac compared to someone like Francisco Cervelli, the Yankee Clapper.
Josh Beckett held the Yankees to a single run until the sixth inning. Mark Teixeira led off and got hit in the foot by a curveball. Despite the tense atmosphere the unintentional plunking didn't lead to the umpiring crew to overreact and warn the benches. The Yankees first baseman advanced on a wild pitch and scored on Robinson Cano's gap double. Nick Swisher walked and Eric Chavez displayed a flash of his former Silver Slugger self with a line drive double to right.
Reddick chased the bounding ball all the way from Pesky's Pole to the door of the Yankees bullpen as Chavez dashed to third. The Yankees scored the fourth run of the inning with Eduardo Nunez's sacrifice fly to center.
Jacoby Ellsbury clapped his hands as he rounded third for his tie-breaking two-run homer in the bottom of the sixth, but nothing that seemed to be intentionally mocking Cervelli. Ellsbury drove in Jason Varitek, who doubled to plate Josh Reddick to tie the game. Varitek added to the lead in the eighth with a two-run four-bagger of his own that found a home in the Red Sox bullpen.
September's roster expansion prompted the Red Sox to trade Jason Rice (no relation) and cash to the Athletics for Conor Jackson. Jackson's right-handed bat will bolster a southpaw-dominated lineup and he may produce as he used to in Chase Field after being suppressed in The Coliseum.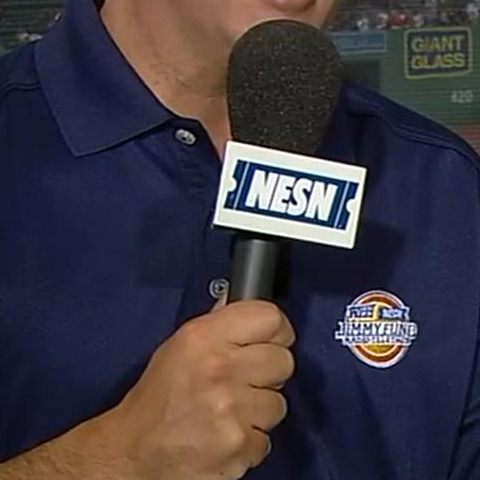 Game 135: August 31, 2011

New York Yankees
81-53

5

L: Phil Hughes (4-5)

2B: Eduardo Nunez (14), Robinson Cano (37), Eric Chavez (6)

Boston Red Sox
83-52
9

W: Josh Beckett (12-5)
H: Daniel Bard (31)

2B: Carl Crawford (20), Jacoby Ellsbury (35), Jason Varitek (10), Josh Reddick (13)
HR: David Ortiz (28), Ellsbury (24), Varitek (10)