John Lackey would have been better off pitching using the Blue Man Group's method. They had better command, control, and velocity than Lackey did.
In the third inning Lackey made a late break to cover first base when Johnny Damon slapped the ball to Adrian Gonzalez. The Red Sox first baseman made an outstanding play on the ball but when he looked to flip the ball to first Lackey was already lagging behind Damon in the race for the sack.
As Damon singled Evan Longoria scored from second base to make the score 5-0. Terry Francona should have sent a batboy up to Lackey with a full length mirror so the pitcher could make an exasperated gesture and eye roll at himself.
John Jaso ended the inning by smoking the ball directly off Lackey's left calf. Unfortunately, Lackey will still be able to make his next start.
Joe Maddon granted NESN an interview and brought along a troupe of emo Smurfs. He also brought along Wade Davis, who Roy Halladayed the Red Sox. It was the fourth time this season a Rays pitcher went the distance against Boston. James Shields (on June 14 he bested Tim Wakefield but lost on August 16 against Jon Lester in the first game of a doubleheader) and Jeff Niemann (the triple play and nightcap on August 16) were the other culprits.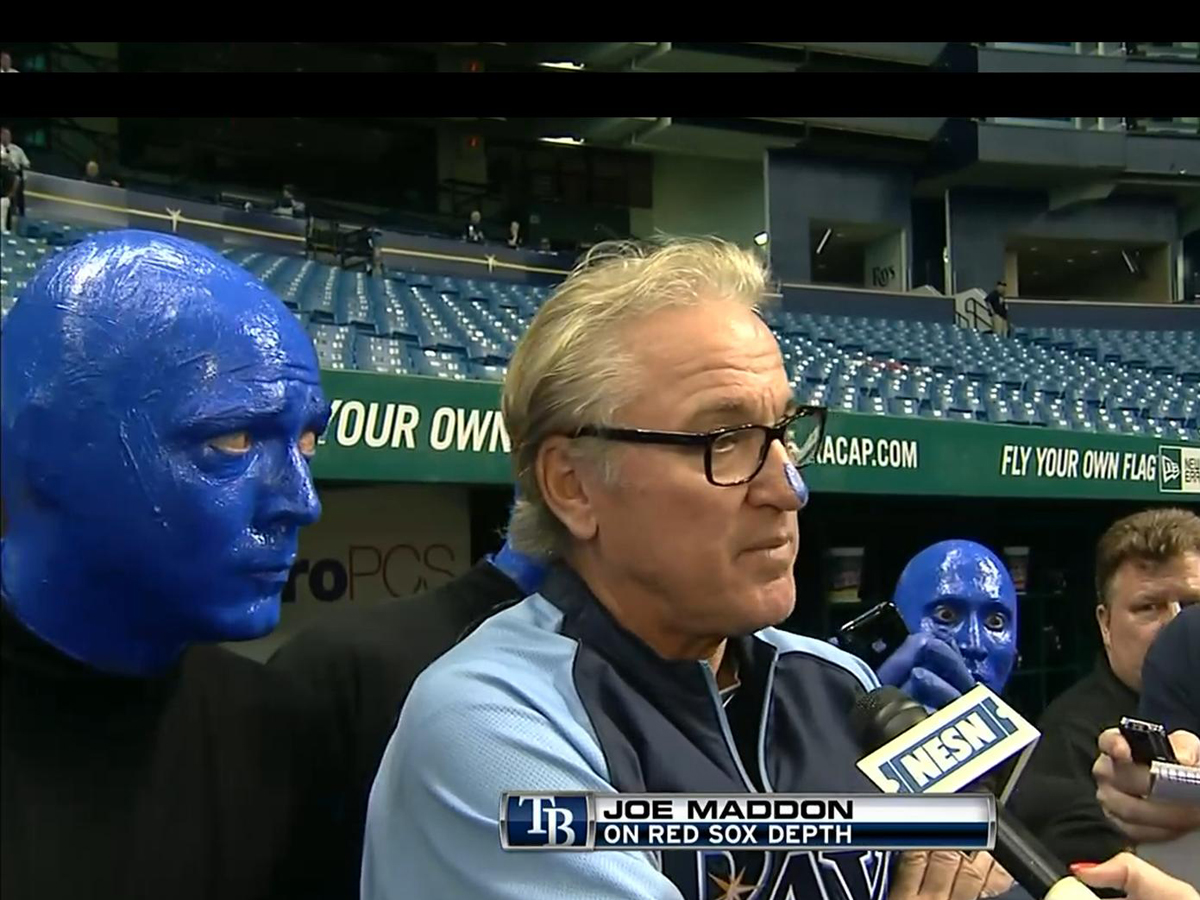 My friend made a good point: what reason do Don and Jerry have to wear polo shirts in a dome?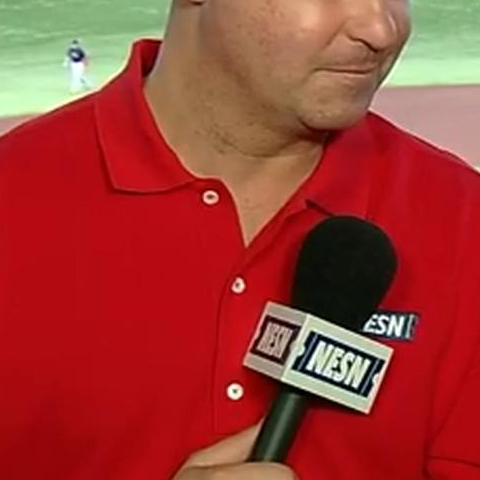 Game 144: September 9, 2011

Boston Red Sox
85-59
2

L: John Lackey (12-12)

2B: Jarrod Saltalamacchia (22)

Tampa Bay Rays
79-64

7

W: Wade Davis (10-8)

2B: John Jaso (12), Reid Brignac (4), Evan Longoria (24)
HR: Jaso (5)