Just to prove himself human Adrian Gonzalez dropped a foul ball off Rickie Weeks's bat in the first inning. Unfortunately Weeks sent the very next pitch off the top of the Monster. Thanks to scoring convention the run didn't count towards Jon Lester's ERA calculation, but the southpaw probably would have preferred the lavish offensive support the Red Sox lineup had been providing the pitching staff. Instead, Boston was largely befuddled by Randy Wolf. I thought that the senior circuit mainstay would be eaten alive by Boston batters, but he prevailed and added to career splits that show while he has a losing record in interleague play he has only a few ticks difference in WHIP (1.321 career compared to 1.472 against the AL) and strikeouts per nine innings (7.2 versus 6.5).
The second batter of the game, Corey Hart, didn't wait around to fall behind Lester in the count. The hulking right fielder powered a four-bagger over the Red Sox bullpen. The situation was almost as distressing as Don Orsillo's jacket and tie selection.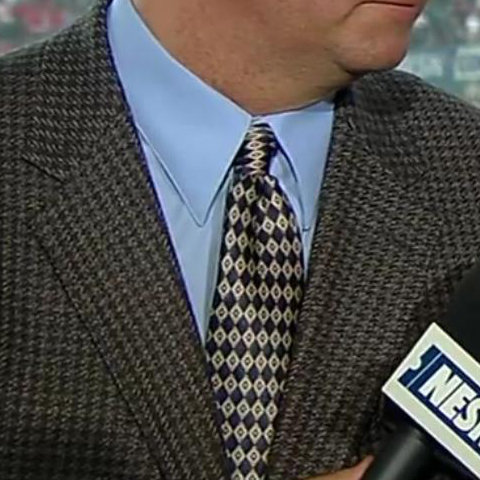 Jerry Remy refrained from commenting on the ensemble somehow. Orsillo threatened to bring his powder blue blazer into the rotation on Father's Day to support the league's efforts raise awareness about prostate cancer.
The local nine responded to the Brewers' early charge with two runs of their own in the bottom of the second. A quick response to the opposition has been a growing trait of this team. Kevin Youkilis, recovered from his intestinal turmoil, led off the inning by clubbing a double high off the left field wall, a hit that would have been a homer in most other parks. David Ortiz walked with the count full but neither Darnell McDonald nor Marco Scutaro brought them home.
Jarrod Saltalamacchia shot a single up the middle to plate Youkilis and Mike Cameron sent the ball into right field to score Ortiz. The rest of the lineup seemed to be recovering from heat stroke caused by watching the Bruins Rolling Rally.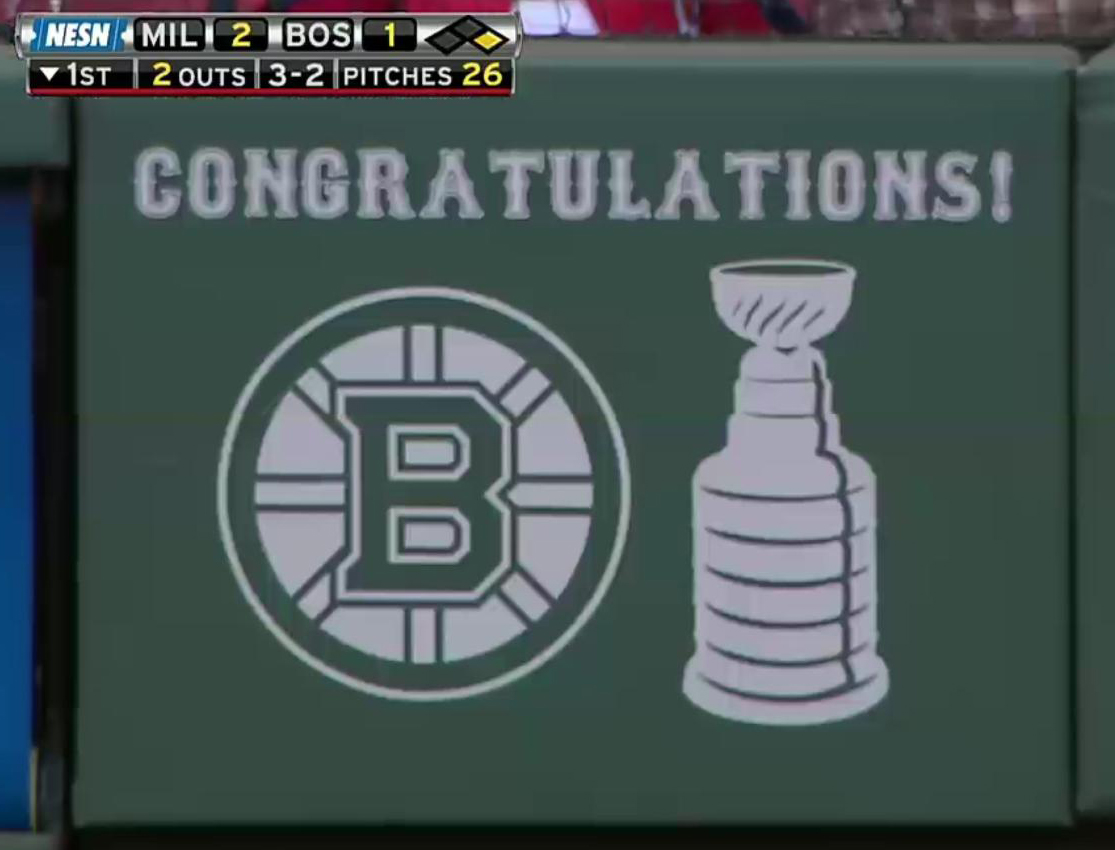 Game 70: June 18, 2011

Milwaukee Brewers
40-32

4

W: Randy Wolf (5-4)
H: Kameron Loe (13)
S: John Axford (19)

2B: Ryan Braun (18), Rickie Weeks (19), Josh Wilson (3)
HR: Weeks (14), George Kottaras (2)

Boston Red Sox
42-28
2

L: Jon Lester (9-3)

2B: Kevin Youkilis (19), Marco Scutaro (6)