Yo ho, yo ho, a pirate's life for me
We pillage, we plunder, we rifle, and loot
Drink up, me 'earties, yo ho
We kidnap and ravage and don't give a hoot
Drink up me 'earties, yo ho

"Yo Ho (A Pirate's Life for Me)"
Music by George Bruns, lyrics by Xavier Atencio
The current Bucs player who has the swagger of an actual pirate is center fielder Andrew McCutchen. As the 11th pick in the 2005 draft McCutchen carried high expectations and has met them, providing a consistent bat in what is usually a tepid lineup. As of today McCutchen's batting average is .286; in the past two seasons he has ended the year with that exact figure.
He shares his surname with reliever Daniel, and they are the only two players with this name to have played in the majors (although there was a Doc McCutchen McJames, active from 1895 through 1899 and in 1901, who led the National League in strikeouts in 1897 and died at the age of 27 from being thrown from a carriage). Andrew is African-American while Daniel is white, but of course that doesn't mean they couldn't be related. Slave owners were known to have children with their slaves and slaves would have the family name of their owner placed upon them.
Willie Ruff, an ethnomusicologist at the Yale School of Music, has uncovered evidence that the African-American tradition of gospel singing has its origins in Scottish line-singing. Ruff was prompted by Dizzie Gillespie's assertion that some congregations in the South sang hymns in Gaelic. Line-singing may have also permeated the Native American culture when they were forced on the Trail of Tears from the South to Oklahoma. In their desperate plight many Native Americans converted to Christianity and intermarried with traders. Most of the traders were of Scottish ancestry.
So who knows? Perhaps the McCutchens actually can sing Sister Sledge's emblematic song together and mean it. They are lucky they don't spell their names "McCutcheon" — according to Baseball Reference none of the players with this spelling ever made the show.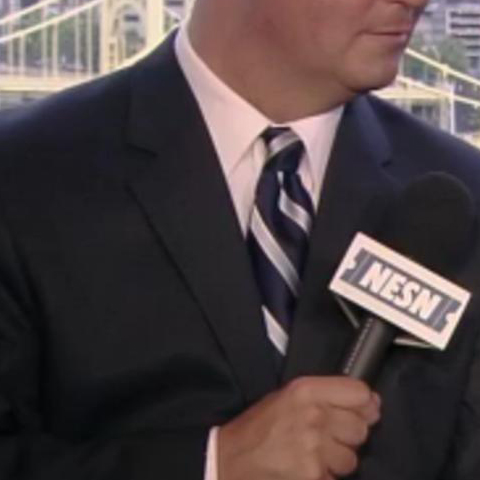 Game 75: June 24, 2011

Boston Red Sox
44-31
1

L: Jon Lester (9-4)

No extra base hits

Pittsburgh Pirates
38-37

3

W: Paul Maholm (4-8)
H: Chris Resop (9)
H: Tony Watson (5)
H: Daniel McCutchen (3)
H: Jose Veras (15)
S: Joel Hanrahan (21)

2B: Michael McKenry (2)
3B: Chase d'Arnaud (1)