The Red Sox wrote their first non-linear game story, a pastiche of 14 innings covering three storylines: Josh Beckett's dominance, Jason Varitek's and Jonathan Papelbon's unraveling, and Alfredo Aceves's perseverance.
The first five innings of the game were a taut pitchers' duel between Beckett and Trevor Cahill. As any good writer would, Beckett created tension when he hit David DeJesus in the foot and walked Ryan Sweeney on four pitches to begin the sixth. Cahill's club, representing the young up and comers, tied the game with Josh Willingham's two-run double.
The local nine battled back in the bottom of the sixth with a three-run barrage sparked by Jacoby Ellsbury's patented leadoff single/stolen base combination. Dustin Pedroia drove in the go-ahead run and Kevin Youkilis plated Pedroia with a double that eluded Willingham's pursuit multiple times as it caromed around the left field corner. Carl Crawford, a pivotal character in late and close games, knocked a gutshot single for the third run.
Beckett and Matt Albers added minor twists by allowing a run and an out between them in the seventh, but in a feel-good touch rookie Tommy Hottovy took the mound and induced an inning-ending double play.
The traditional dramatic structure would entail the falling action (Daniel Bard's scoreless eighth) and dénouement (Papelbon closing out the ninth). However, Pedroia uncharacteristically allowed a grounder through his legs, turning what should have been a game-ending double play into a run. Then Tony Randazzo and Varitek tangled over the former's strike zone consistency, earning the catcher his fourth career ejection.Jarrod Saltalmacchia donned the tools of ignorance but no armament could undo the four runs of damage already done, nor any weapon deter Papelbon from inciting a confrontation with Randazzo resulting in the closer's first ejection.
Bobby Jenks calmly striking out two batters to end a threat does strain the suspension of disbelief, but not any more than the Oakland Athletics scoring more four runs in an inning to tie the game in the ninth. Saltalamacchia had to chase down Hideki Matsui's third strike and fire to first to get the final out of the inning, an out that cut down the potential go-ahead run by Conor Jackson. If Varitek hadn't been thrown out by Randazzo it is unlikely he could have made that play.
The final subplot, Alfredo Aceves's four innings, had an eleventh-inning false climax (that's what she said). He started off shakily with Pennington reaching on a base on balls and advancing to third on Jackson's double to the base of the wall. Sweeney sacrificed to left to plate what might have been the winning run and allow Jackson to take third. The ever-present, vexing Willingham grounded out to Jed Lowrie with just enough to plate Jackson but the shortstop threw to Saltalamacchia to kill a run and notch the second out of the inning. Saltalamacchia just missed a homer in the bottom of the eleventh but was driven in by Ellsbury's ground-rule double to right.
The clutch Crawford reasserted himself in the fourteenth inning with a two-out double to the left field corner. Bob Geren gave the four-finger salute to Lowrie (0-for-6 with four strikeouts on the day) to get to J.D. Drew. As unperturbed and placid as Drew appears, an intentional walk to Lowrie to get to him would have provided a modicum of motivation. Drew's liner found a gap between Crisp and Sweeney to drive in the winning run.
Drew managed a smile as he was pounded by teammates in congratulation. For him, fist pumps and exclamations are reserved for the postseason.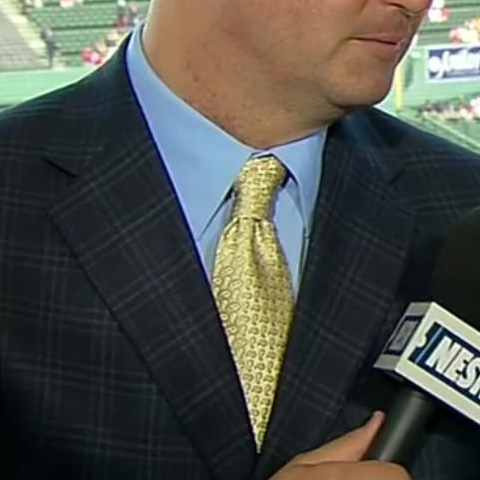 Game 58: June 4, 2011

∙ 14 innings
Oakland Athletics
27-32

8

BS: Andrew Bailey (1)
L: Guillermo Moscoso (2-1)

2B: Cliff Pennington (5), Conor Jackson (7)

Boston Red Sox
32-26
9

H: Matt Albers (4)
H: Tommy Hottovy (1)
H: Daniel Bard (11)
W: Alfredo Aceves (3-1)

2B: Kevin Youkilis – 2 (17), David Ortiz (15), Carl Crawford – 2 (11), Jarrod Saltalamacchia (7), Jacoby Ellsbury (18)
HR: Adrian Gonzalez (11)