The Red Sox extended their winning streak to nine games, the longest run in the majors this season and the squad's longest since they won 11 in a row in April 2009.
Jon Lester pitched perfectly through 3⅔ innings, at which point Jose Bautista reminded everyone he was Jose Bautista with a solo shot that hit the top of the center field wall before caroming back onto the field. It was the only extra base hit and score of the game for the local nine. It was enough to make Torontonians cheer for their fellow Canadians across the continent.
Of the starting nine only J.D. Drew didn't notch a hit. He struck out four times total with three of them swinging, which provided the opposing dugout with a refreshing breeze. I confirmed the side of the dugout with Craig Robinson's infographic on Flip Flop Fly Ball. I'm excited for his upcoming book, which promises answers to questions like, "How are World Series winning teams assembled?" and "How far did Barry Bonds walk?"
Such questions are slightly more challenging than the trivia segment of the game, which was devised in response to Jerry Remy's bellyaching about the difficulty of the questions of late. The NESN staff came up with, "Which two left-handed hitters stole 20 or more bases and wore the number 2?" Remy's deadpan reply: "Jacoby Ellsbury and me."
Remy didn't give a ringing endorsement to summer baseball camps. While Don Orsillo promoted Dustin Pedroia and Jason Varitek's RBI Baseball Camp Remy described how he almost drowned at a Ted Williams camp. There used to be a site for alumni of the program but the URL no longer works. Sons of Sam Horn has a thread for people to post their recollections; nothing about Remy's near-death experience yet.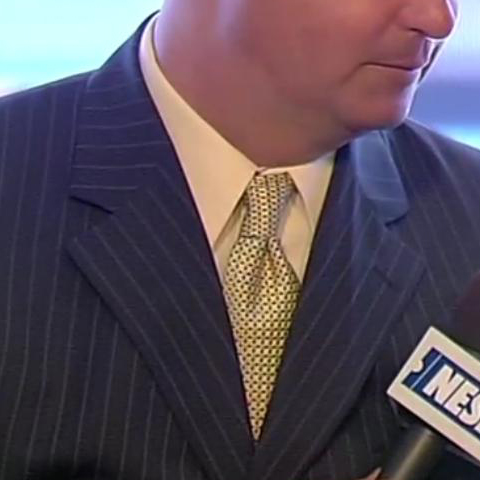 Game 65: June 12, 2011

Boston Red Sox
39-26
14

W: Jon Lester (9-2)

2B: Adrian Gonzalez (22), Kevin Youkilis (18), David Ortiz (18), Jarrod Saltalamacchia (8), Marco Scutaro (5), Drew Sutton (6)
HR: Gonzalez (13), Dustin Pedroia (5), Ortiz (17), Youkilis (9)

Toronto Blue Jays
32-34

1

L: Kyle Drabek (4-5)

HR: Jose Bautista (21)