I imagine most male readers won't be familiar with the hand-clapping songs that girls like me played while we waited in line for lunch or to pass the time while riding the bus to school. There were two flavors of "See See Oh ———" songs, one for playmates and one for enemies. When I think of CC Sabathia I always think of the latter.
See see oh enemy
Come out and fight with me
And bring your weapons three
Climb up my poison tree
Slide down my razor blade
And through my dungeon door
And we'll be enemies
For ever more more shut-the-dungeon-door
Another version:
Say say old enemy
Come out and fight with me
And bring your BB gun
And we'll have lots of fun
I'll scratch your eyes out
And make you bleed to death
And we'll be jolly enemies
Forever evermore
Such is training for grade school girls to become cruel teenagers. I picture Henrik and Daniel Sedin singing these chants while they sit cross-legged across from each other, a odd mirror of floppery.
The three-hour, 27-minute rain delay didn't entirely dampen the Bronx fan base. Yankee fans were tantalized by Curtis Granderson's two-run bomb in the first inning. A surprising number stayed until the seventh inning instead of leaving early with the assumption that their team was finally going to win a game against the Red Sox at Nouveau Stade Fasciste.
Instead the visiting nine notched seven runs in the seventh. David Ortiz led off the inning with a single that might not have been a hit had Joe Girardi put the shift on. Ortiz scored when Nick Swisher fell down in an attempt to field Jed Lowrie's batted ball down the right field line. Mike Cameron tied the game with a humpback to left. Consecutive singles by Jason Varitek and Jacoby Ellsbury plated Cameron for the lead.
Sabathia was chased from the mound after surrendering a single up the middle and his replacement David Robertson allowed three more runs. While adding these four runs to the lead the Red Sox batted around. Lowrie's line out to left ended the rally, but most of the witnesses to the act of mercy were empty chairs.
Don Orsillo's tie was a storm-tinted blue.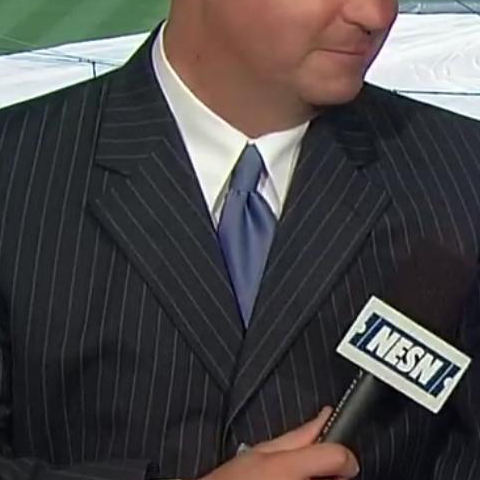 Game 62: June 9, 2011

Boston Red Sox
35-26
8
W: Josh Beckett (5-2)

2B: Mike Cameron (2), David Ortiz (17), Marco Scutaro (4), Adrian Gonzalez (19)
3B: Jed Lowrie (3)

New York Yankees
33-26

3
L: CC Sabathia (7-4)

2B: Robinson Cano (13), Chris Dickerson (2)
HR: Curtis Granderson (18)