Alfredo Aceves served salad without cheese, but at least held back on meatballs. Dennis Eckersley needs to be on the post-game shows with disastrous pitching performances so I can expand my baseball vocabulary. Then again, he might not have any that are suitable for print.
Aceves walked five consecutive batters in the second resulting in two runs for the visiting team. In the top half of the next frame two more runs crossed the plate for the Padres, but this time Aceves made them earn it by swinging the bat. Anthony Rizzo doubled over Josh Reddick's leap near the wall and clanged it off the "SD" sign on the scoreboard. Cameron Maybin singled to plate Rizzo and was in turned driven in by Nick Hundley's liner to left.
What was most frustrating is that both of these scoring flurries came after Aceves notched the first two outs of the inning with relative ease. If he had it for two batters, why couldn't he bear down for the final out of the inning?
The Red Sox scored in dribs and drabs but couldn't coalesce them into the torrent of scores they did in the opening game of the series.
Reddick played both sides the ball with greater ease than Carl Crawford did in his first month as a Red Sox player. He doubled off the center field wall to plate Jarrod Saltalamacchia in the fourth. In the sixth he robbed the pesky Jason Bartlett of a hit with a diving snare of a liner that was slicing away from him. It was a play that deserved more airtime than a random fan whose beer caught a foul ball.
Jacoby Ellsbury also had highlights at the dish and on the field. He roped a single in the third inning to drive in Reddick and hawked down a deep fly all to the triangle off Rizzo's bat for the final out of the ninth.
It's an unusual game where the David Ortiz highlight was his theft of second base. In the fifth the designated hitter found himself with tremendous jump on Mat Latos. He got so far off first base without eliciting reaction or notice he didn't quite know what to do, like a kid expecting to get caught with his hand in the cookie jar but surprised when no one catches him.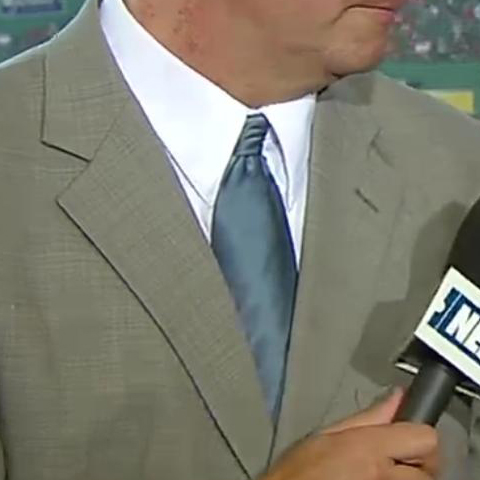 Game 73: June 21, 2011

San Diego Padres
31-44

5

BS, W: Chad Qualls (3, 4-3)
H: Mike Adams (13)
S: Heath Bell (19)

2B: Anthony Rizzo (3), Nick Hundley (5), Jesus Guzman (1)

Boston Red Sox
44-29
4

L: Dan Wheeler (0-1)

2B: Kevin Youkilis (21), Josh Reddick (3)
3B: Reddick (1)