It was the best of times… and it was the best of times. It was the age of wisdom, it was the age of whoop ass, it was the epoch of belief, it was the epoch of in your face, it was the season of Light, it was the season of Unbearable Lightness, it was the spring of hope, it was the winter of dope, we had everything before us (101 more games), we had nothing before us (2-2 tie in the Stanley Cup Finals), we were all going direct to heaven, we were all going direct the other way (to escort certain Canuck players) - in short, three periods were scoreless, the noisiest authorities in the Bronx were silenced, for good or for evil, in the superlative degree of comparison only.
Tim Wakefield kept the Yankees scoreless through three innings, Tim Thomas held the Canucks at zero through three periods. The knuckleballer hit Robinson Cano with a pitch in the sixth, Thomas hit Alexandre Burrows with his stick with seconds left in the game.
The only problems with tonight's multiple sportsgasm were the overuse of the "Last Channel" button and the news that Dustin Pedroia may have to undergo knee surgery that would keep him off the team for at least a month. The injury explains Pedroia's flagging production. Drew Sutton would likely be recalled to spell Jed Lowrie at the keystone sack and Marco Scutaro in the hole when necessary.
The Bruins rallied around the loss of Nate Horton, perhaps the same will happen for the Red Sox. That is to say, instead of beating the Yankees 11-6 they could demolish them by twenty or so runs.
Alfredo Aceves had Yankee fans shaking their heads and wondering, "Why can't we get players like that?" Aceves earned his save not by preserving a three-run or less lead but by pitching three or more innings. Meanwhile the Yankee reliever Lance Pendleton surrendered pimp-free homers to Carl Crawford and J.D. Drew.
David Ortiz took Joe "Mr. Manners" Girardi's comments to heart and didn't flip his bat on his towering two-run homer in the first. If only the Canucks were as conscientious and took heed of Claude Julien's words about finger biting and taunting.
Don Orsillo's tie resembled a Triscuit covered in gold leaf. It sounds like a snack that Alex Rodriguez would have while gazing upon a painting of him as a centaur.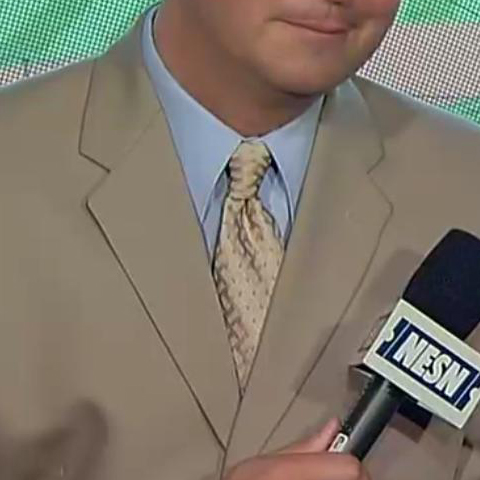 Game 61: June 8, 2011

Boston Red Sox
35-26
11
W: Tim Wakefield (3-1)
S: Alfredo Aceves (1)

2B: Jacoby Ellsbury (20), Marco Scutaro (3)
HR: David Ortiz (15), Carl Crawford (6), J.D. Drew (4)

New York Yankees
33-26

6
L: A.J. Burnett (6-4)

2B: Francisco Cervelli (2), Derek Jeter (8)
HR: Alex Rodriguez (11)