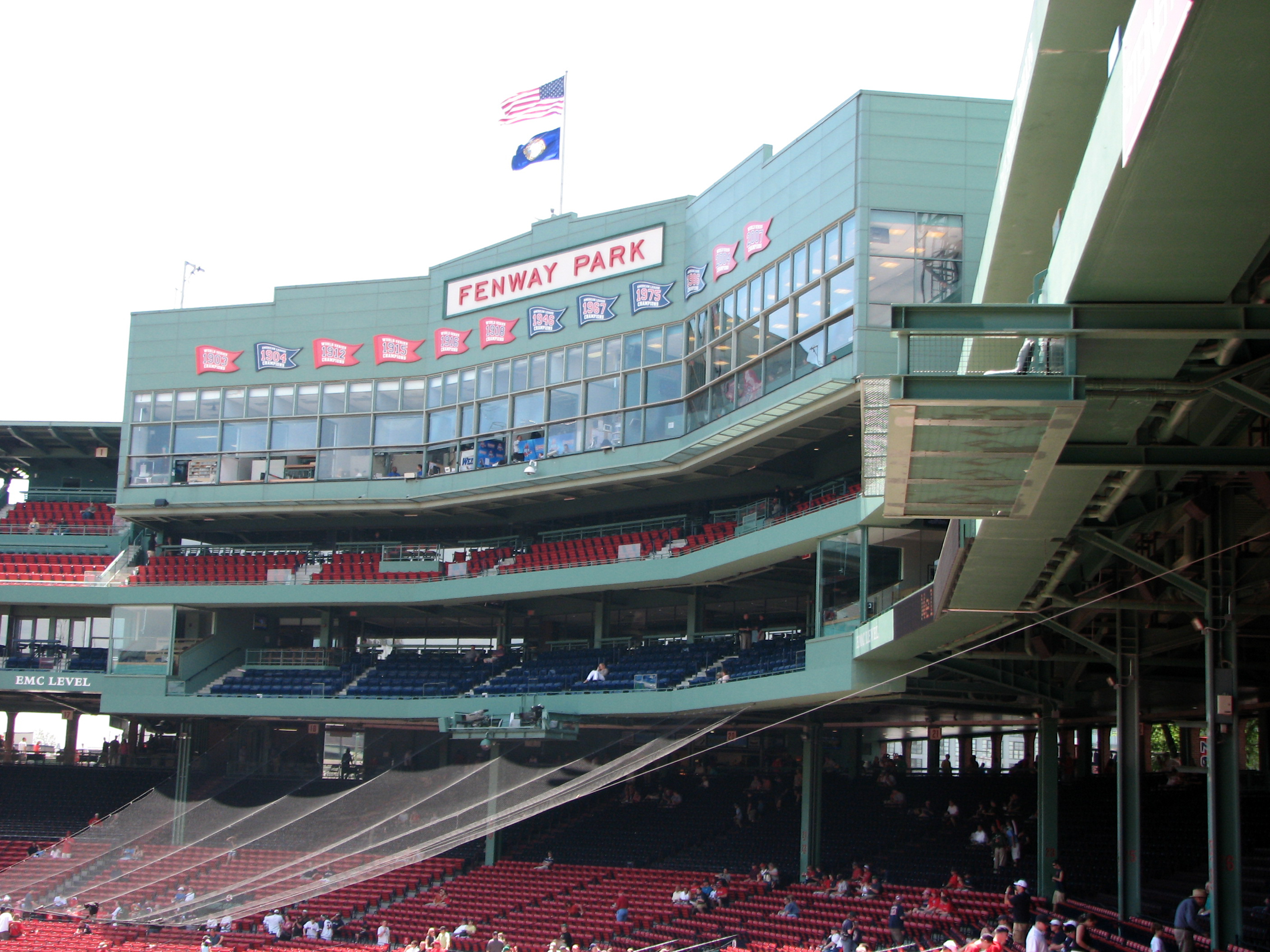 Along with the Stars and Stripes the New Hampshire flag flew above Fenway.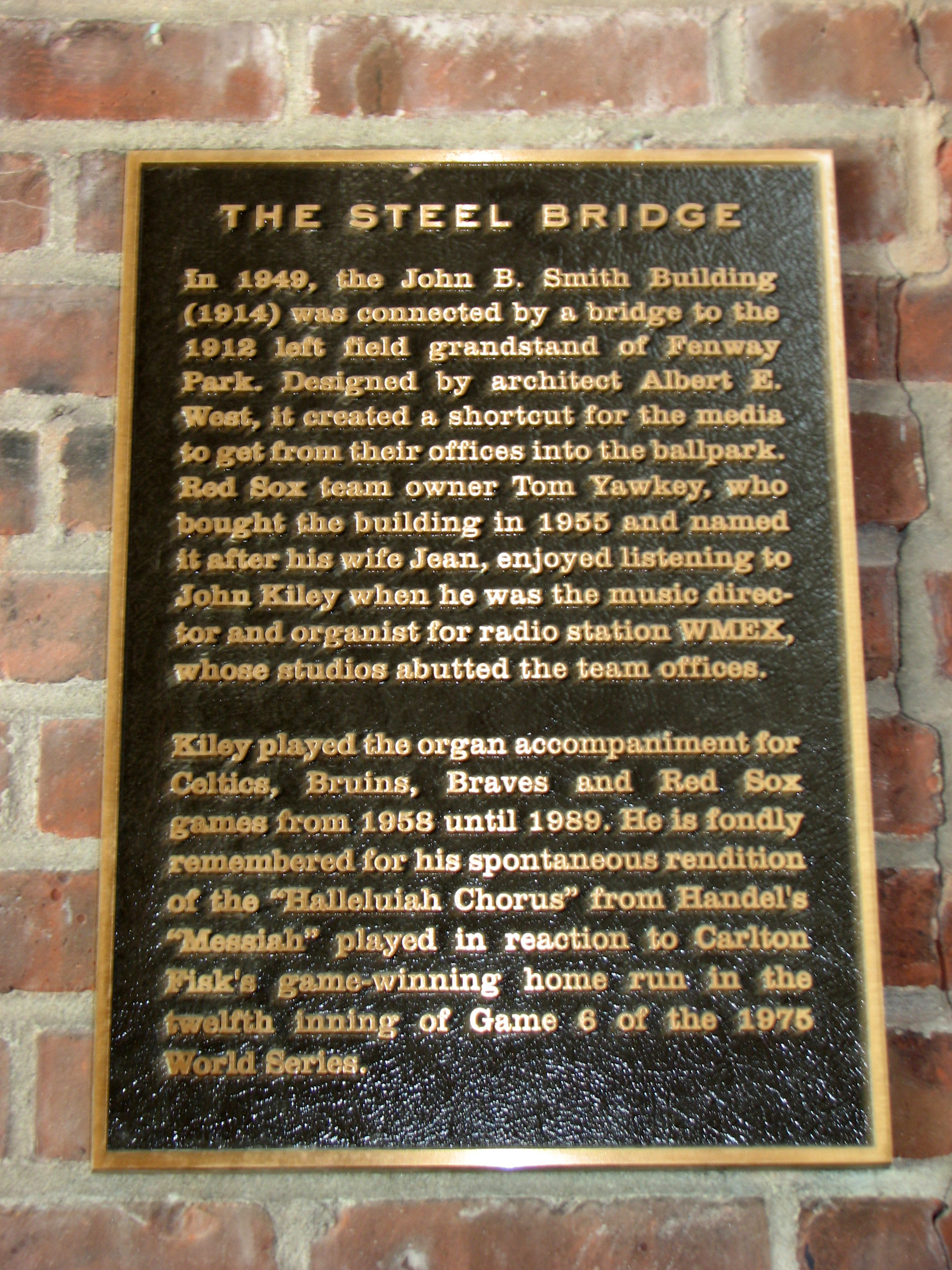 A plaque near the third base deck describing the significance of the bridge between Fenway and the Jeano Building.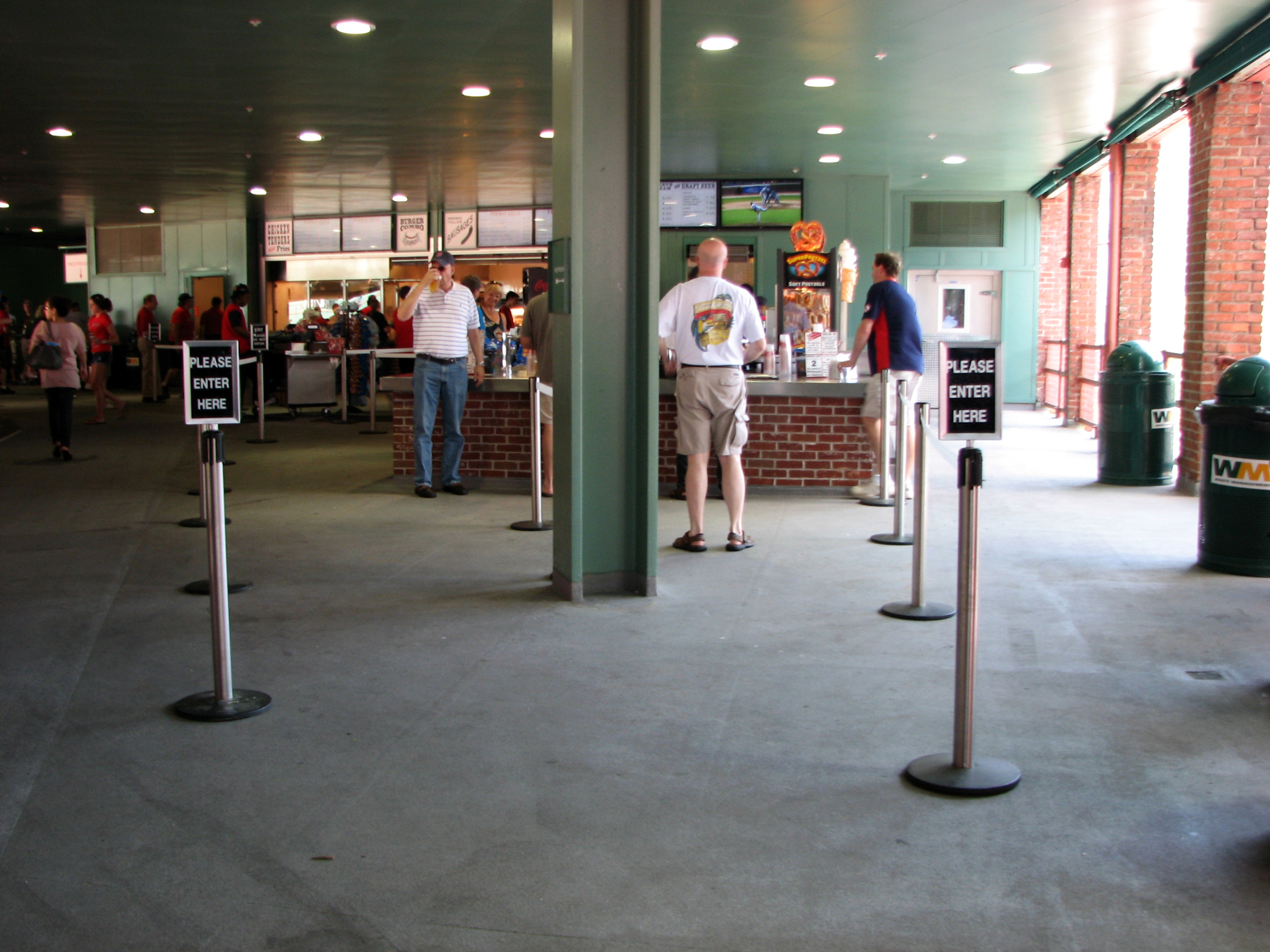 The new concession stands behind home plate.

The Red Sox kept pace with the Yankees and Blue Jays and made up some ground on the Rays, who lost to the White Sox.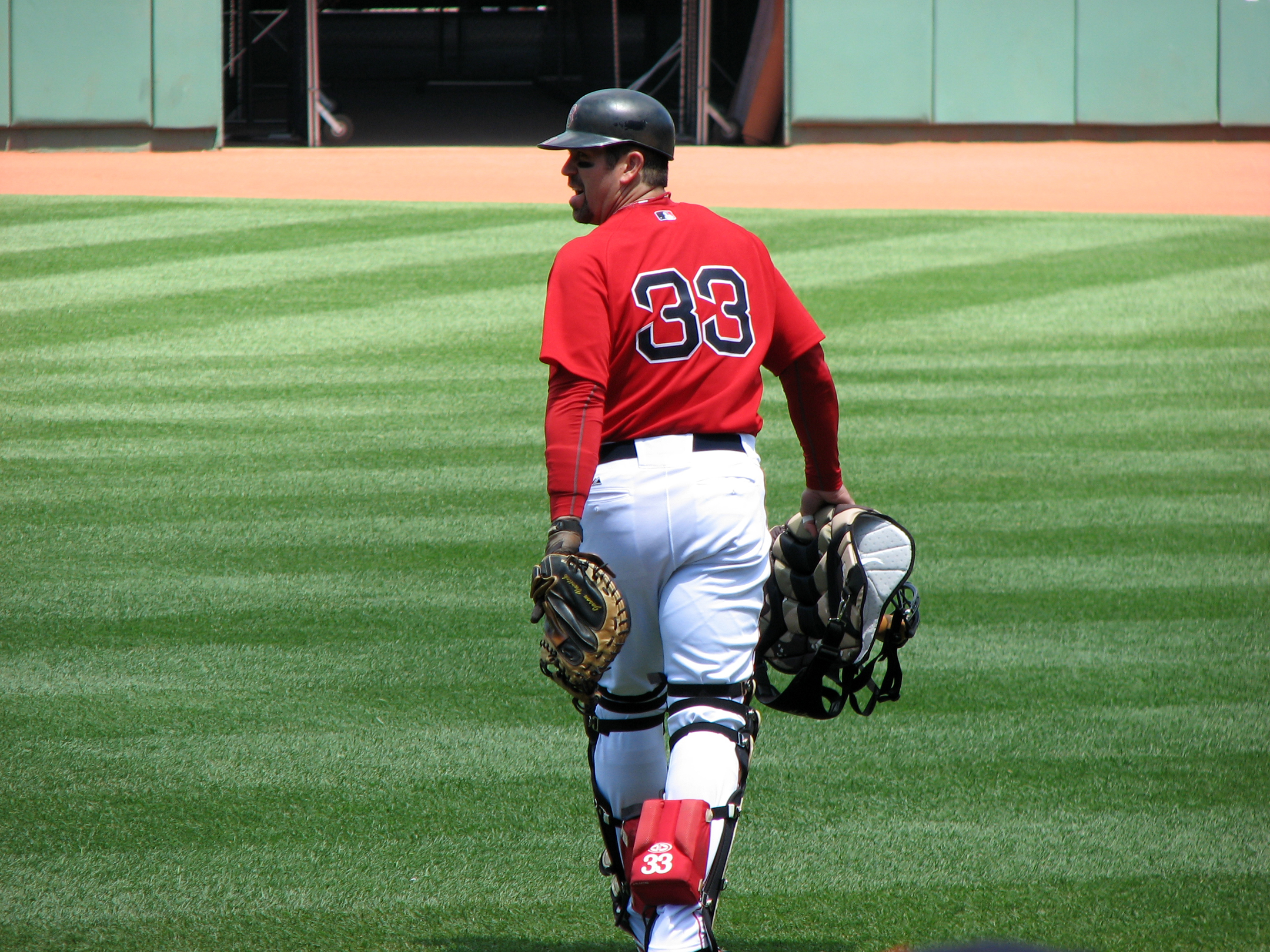 Jason Varitek made his way to the bullpen to warm up.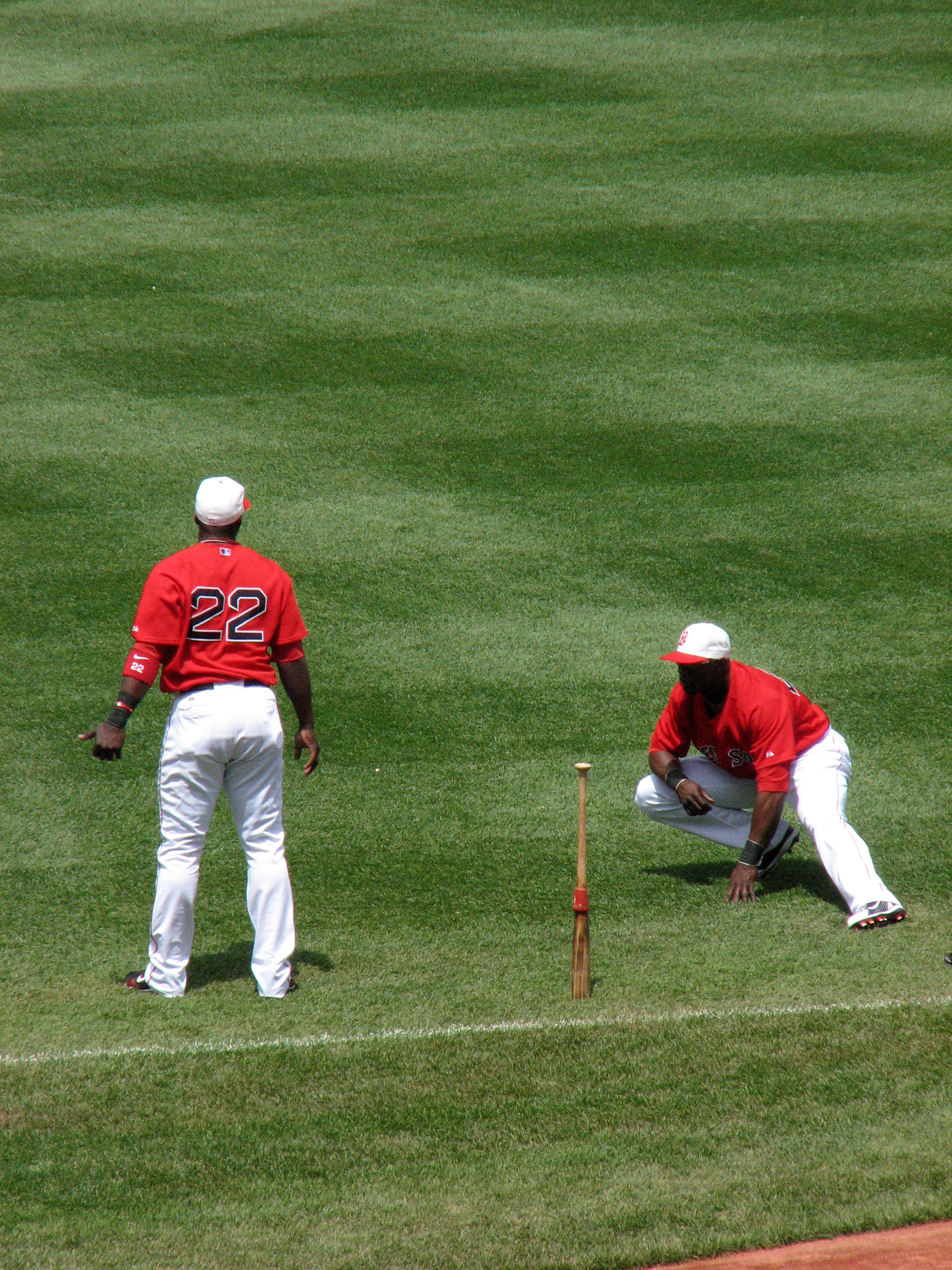 Bill Hall and Mike Cameron stretch along the first base line. I don't think David Mellor appreciated the divot Cameron made to prop up his bat.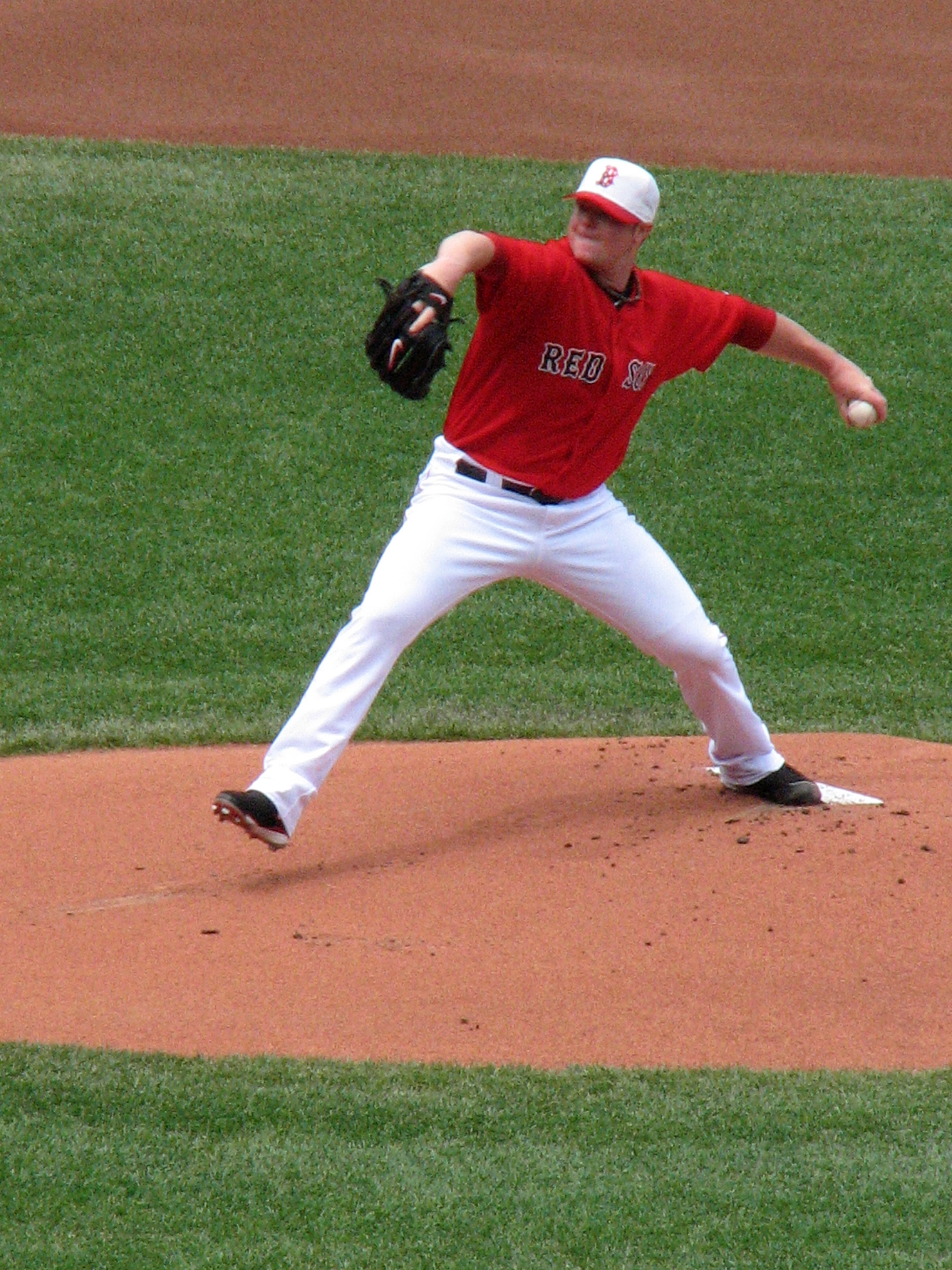 Jon Lester hurled effectively if not brilliantly.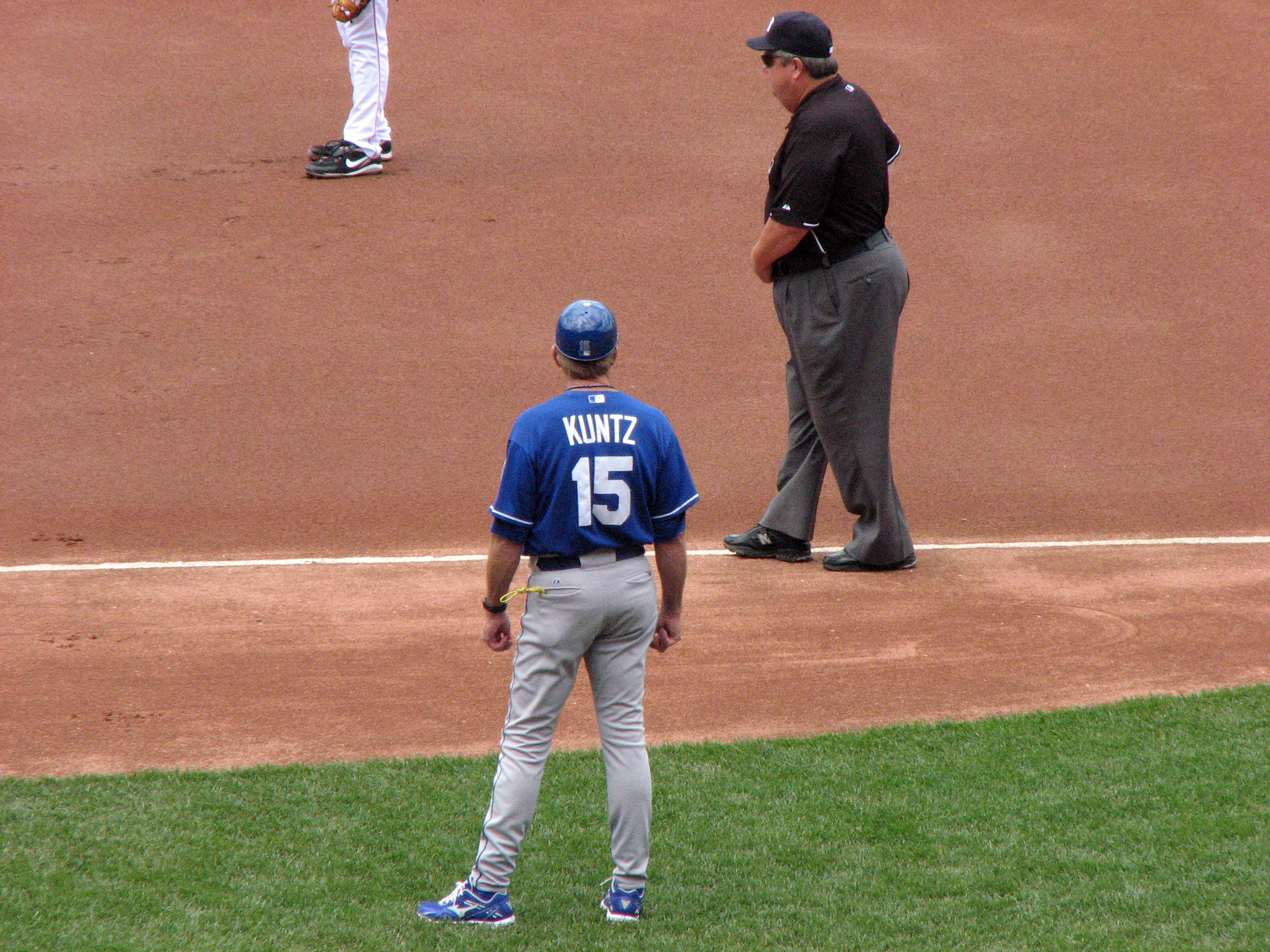 Kansas City's first base coach provides a caption for umpire Joe West.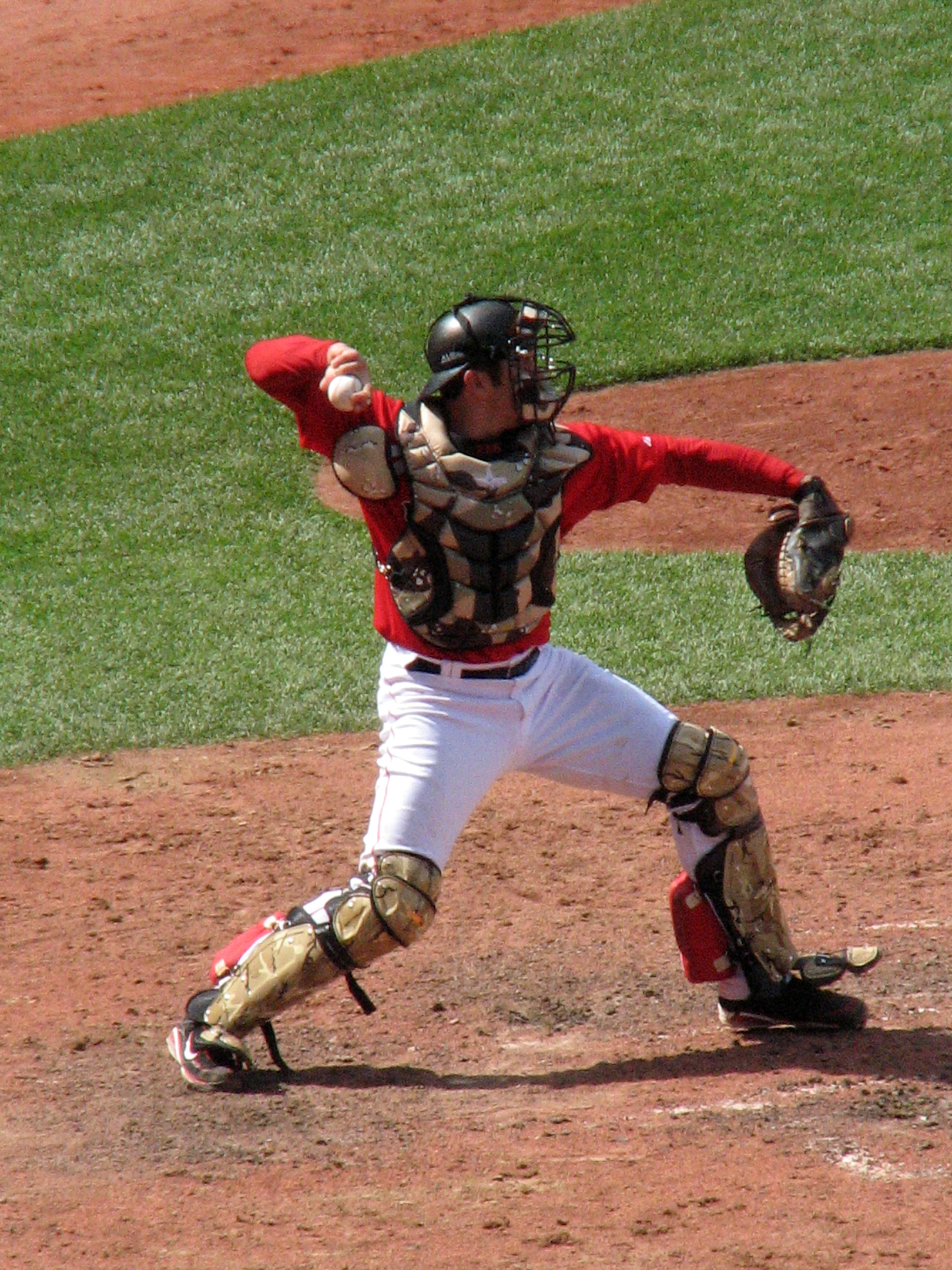 Varitek wore camouflage armor in honor of US troops.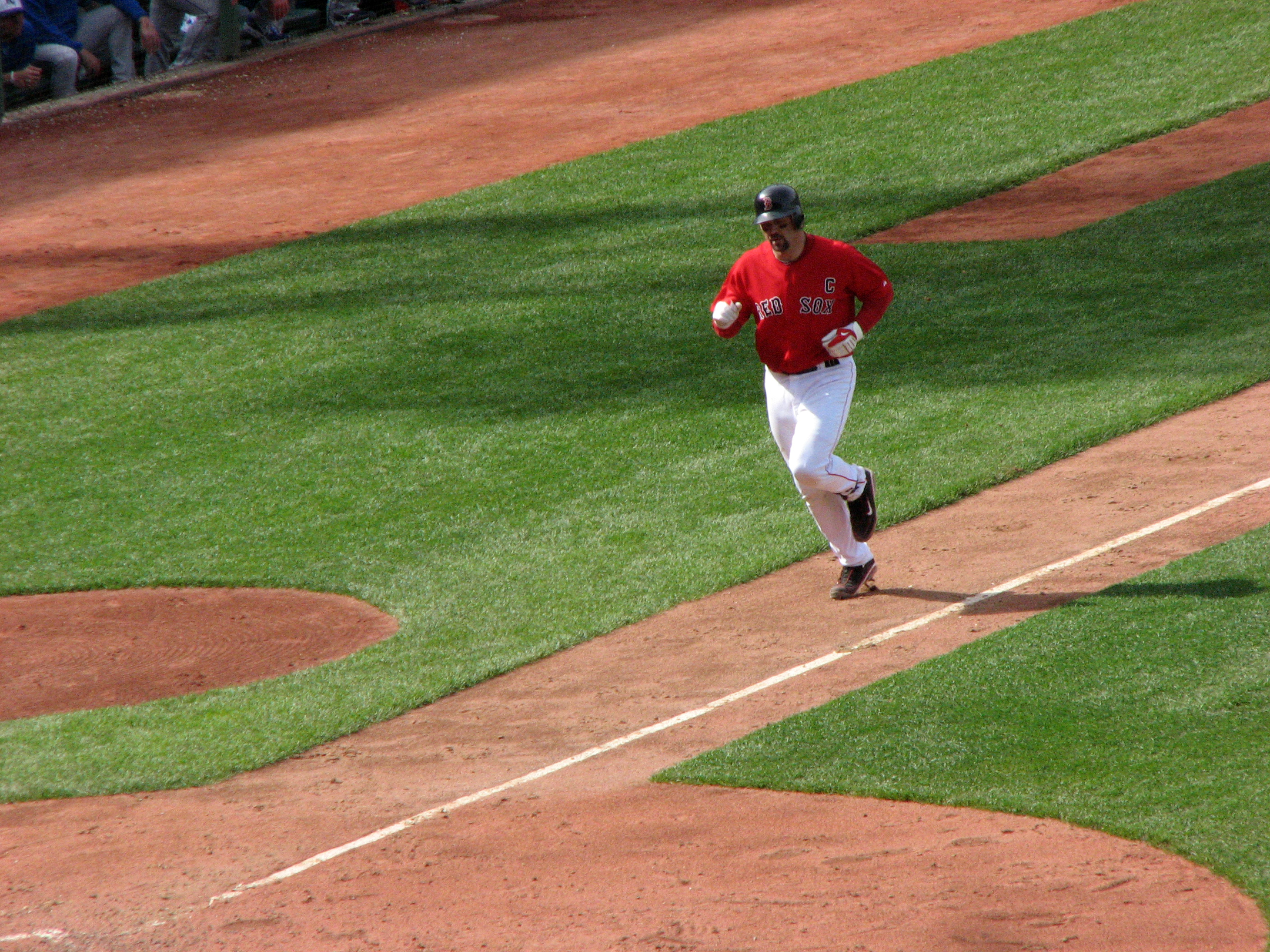 Tek's tater trot.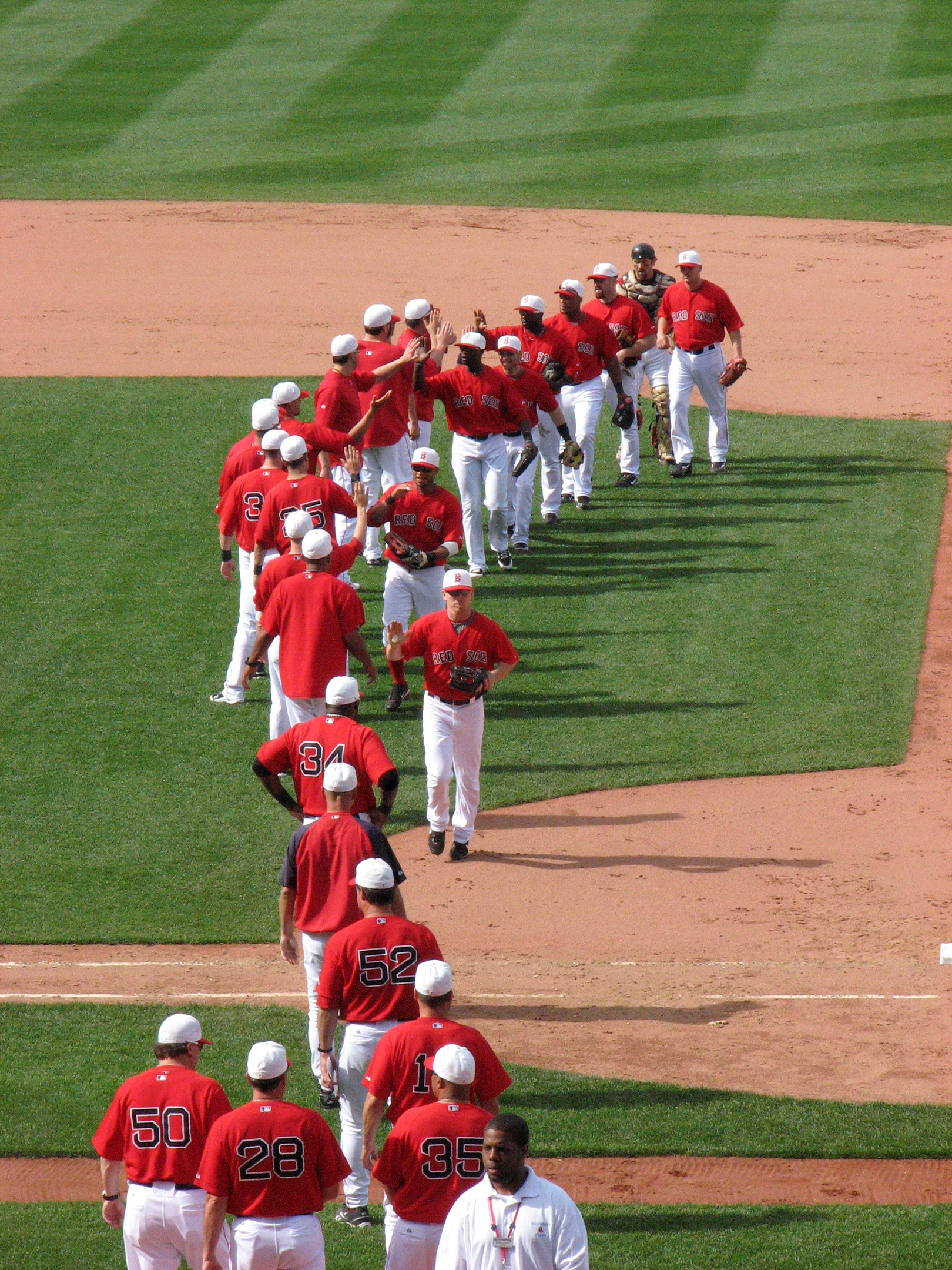 The Red Sox celebrate a two-game winning streak without any traumatic injuries.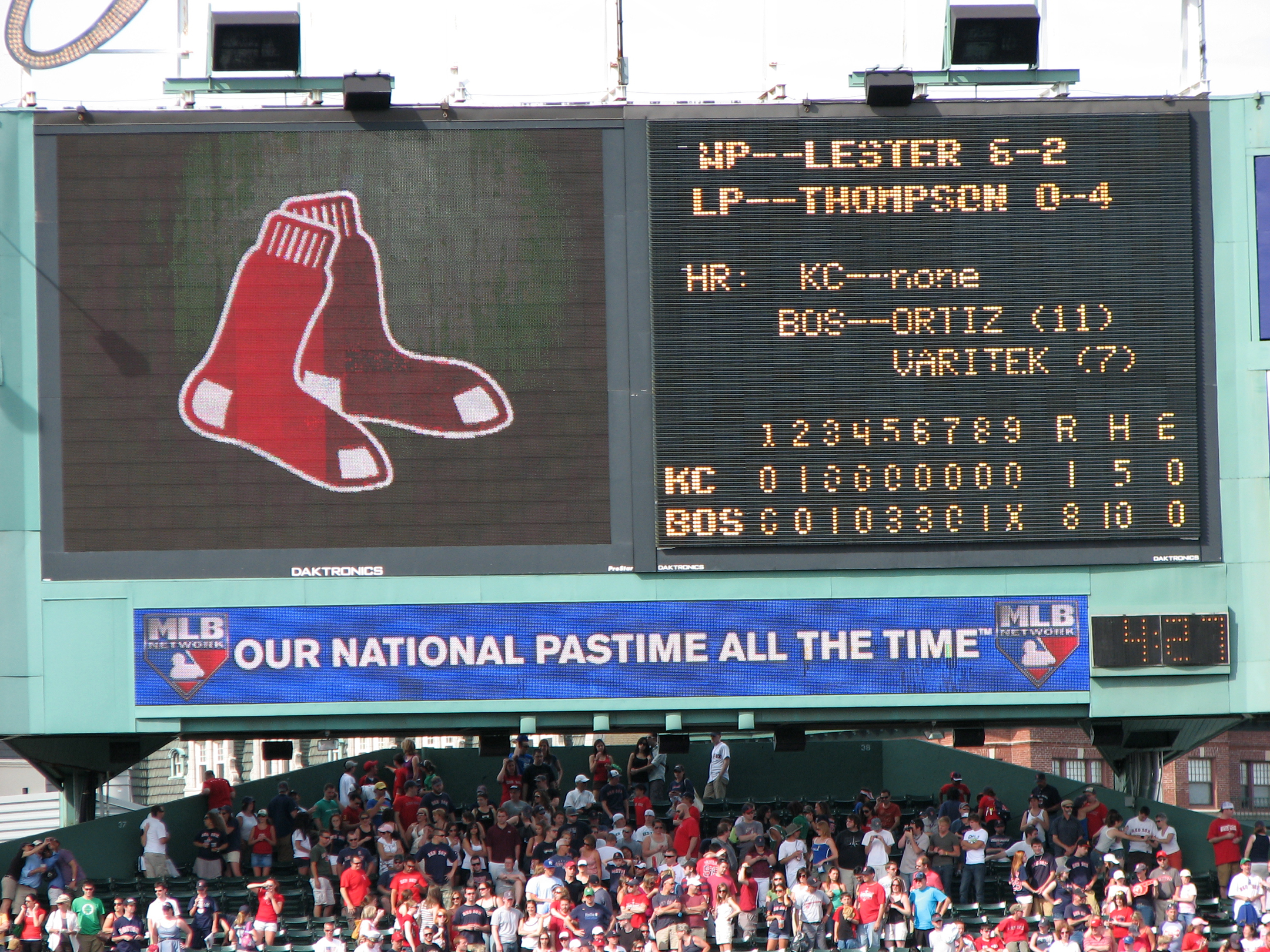 The box score.