Watching the Red Sox take on the Hanshin Tigers (the "Red Sox of Japan" compared to the Yomiuri Giants, who play the role of the Yankees) while on Maui. The Tigers' home field is Koshien, where Daisuke Matsuzaka first earned the attention of the baseball world, but this exhibition game is in the Tokyo Dome.
One of the many advantages of living in Hawai'i: this game isn't on at an obscene hour.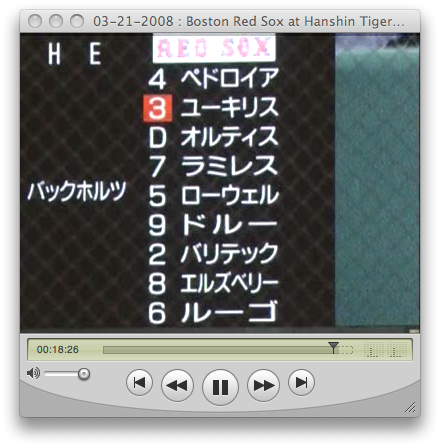 The Boston lineup in katakana. Buchholz's name is on the left.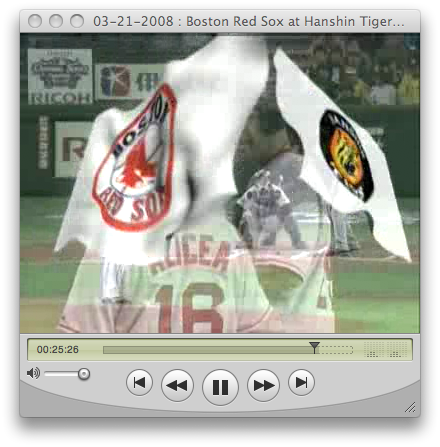 The screen-wipe graphic featuring the Red Sox and Tigers logos.