Monday night's game was frustrating in the bottom halves of the frames, but the bullpen at last has carried its drumming rhythms to the mound. Justin Masterson and Hideki Okajima pitched better than their Cleveland counterparts the Rafaels, but without runs their efforts fell just short of a win.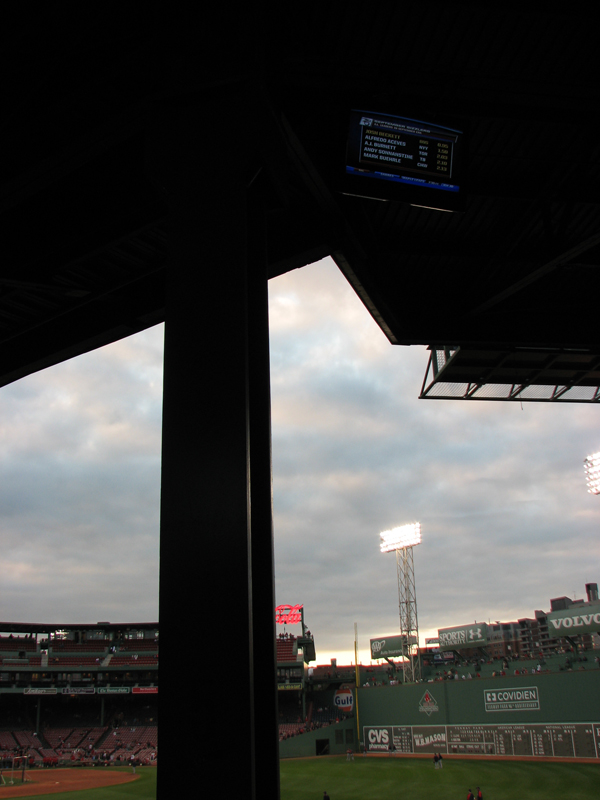 For the first I sat in a section where I could see a monitor. Comparing the results of home plate umpire Bruce Dreckman's judgment and the Amica strike zone was enough to keep me warm on a brisk evening.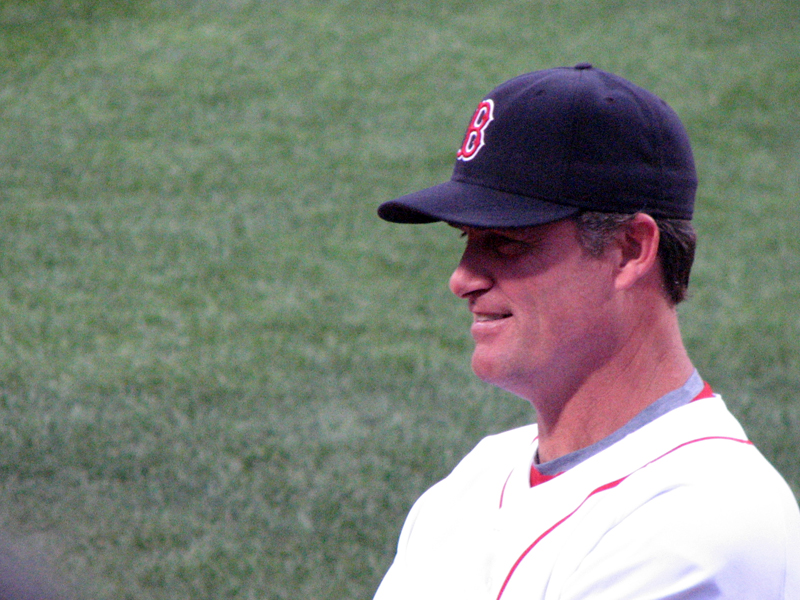 John Farrell declined to manage the Pirates last year. I wonder if he will decide similarly after this season?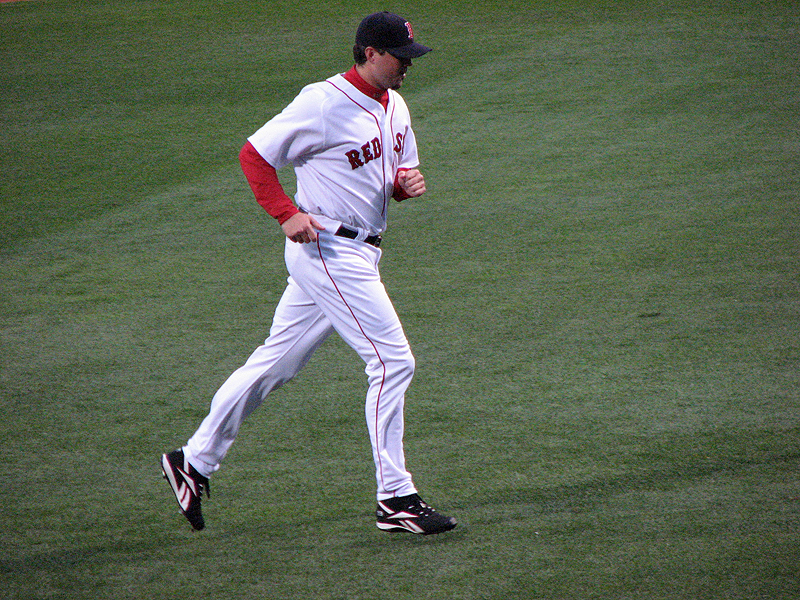 Josh Beckett limbers up.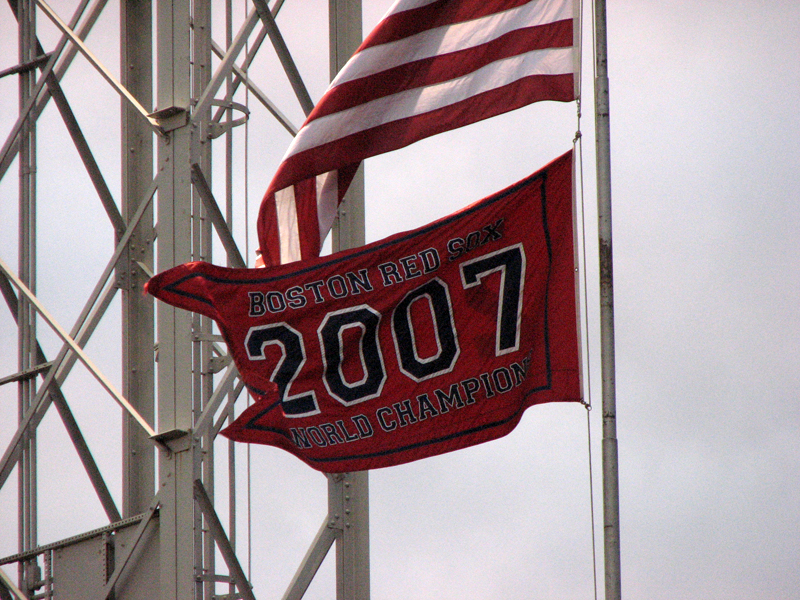 Something to raise our flagging spirits.

Beckett long tossing next to the warning track.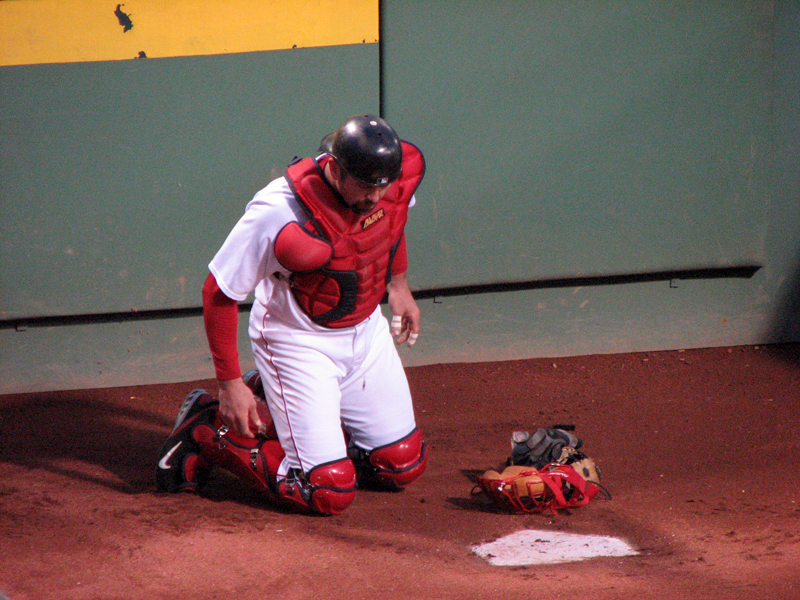 Jason Varitek begs for another four-year contract.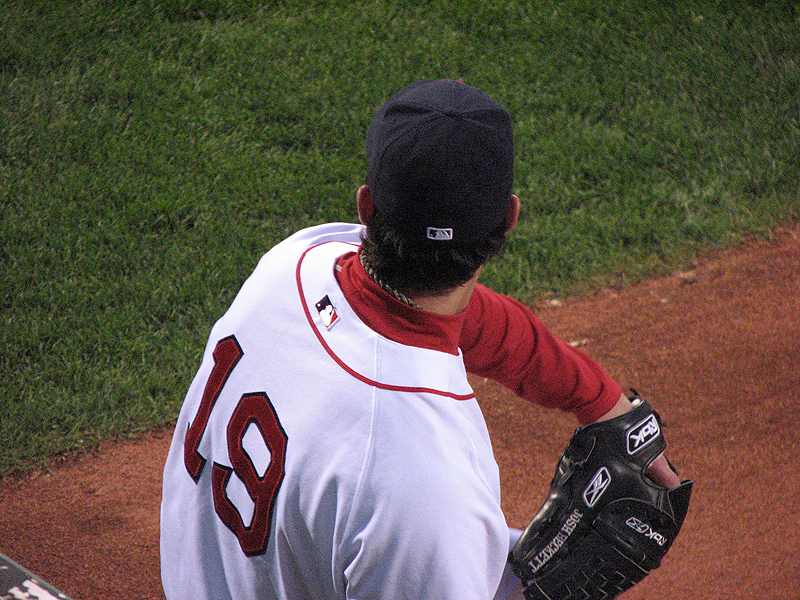 Close-up of Beckett's Phiten necklace and embroidered glove.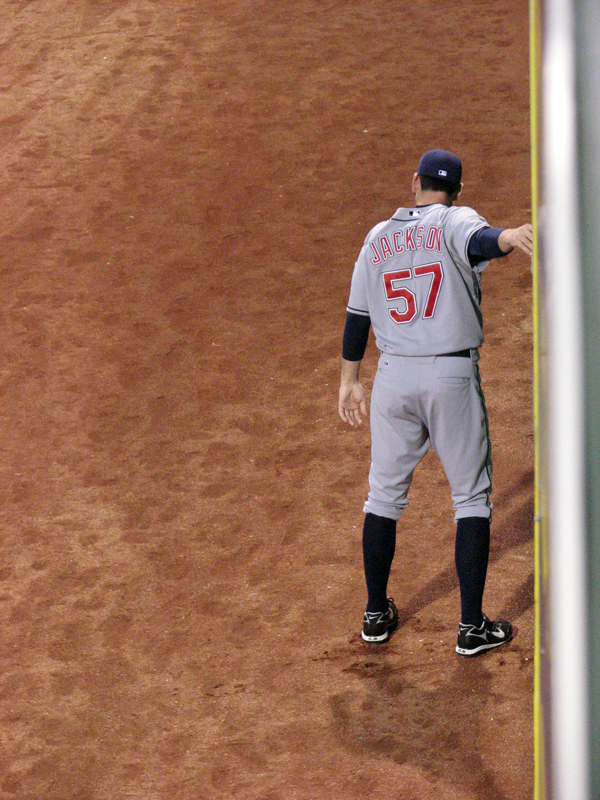 Zach Jackson, who came to Cleveland in the C.C. Sabathia deal, would secure his first major league win.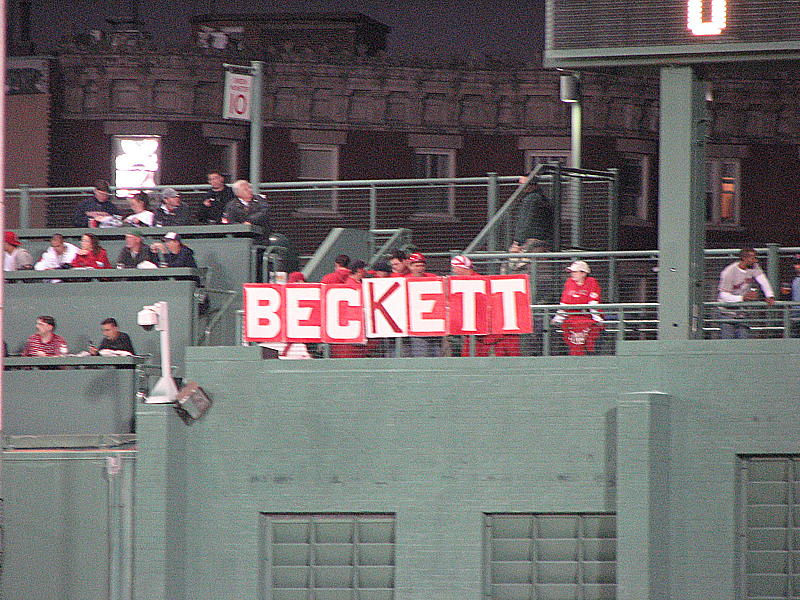 At the end of the evening this read "BECKKKʞKʞETT."