A few photos from yesterday's losing effort.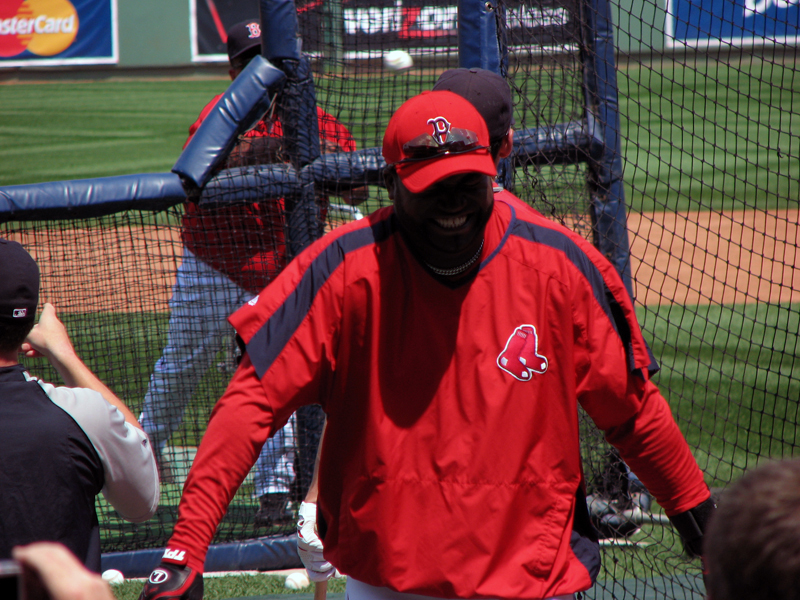 David Ortiz and his ever-present smile... except when he faced the Yankees' newest member of the bullpen Damaso Marte in the seventh.

Papi tries to help Manny Ramirez go incognito.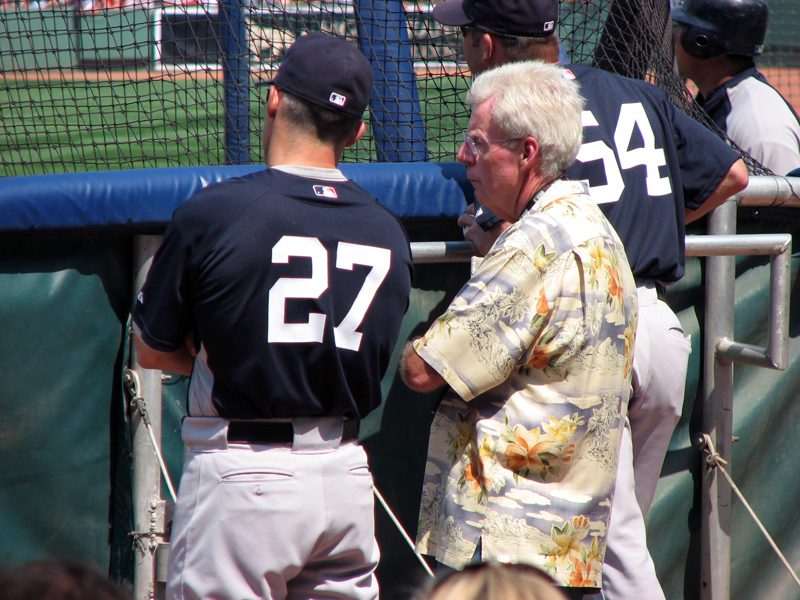 Joe Girardi and Peter Gammons chat during Yankees' batting practice. I found it funny that a "normal" pitcher threw BP when Tim Wakefield was in the offing.

Xavier Nady on his first day in pinstripes.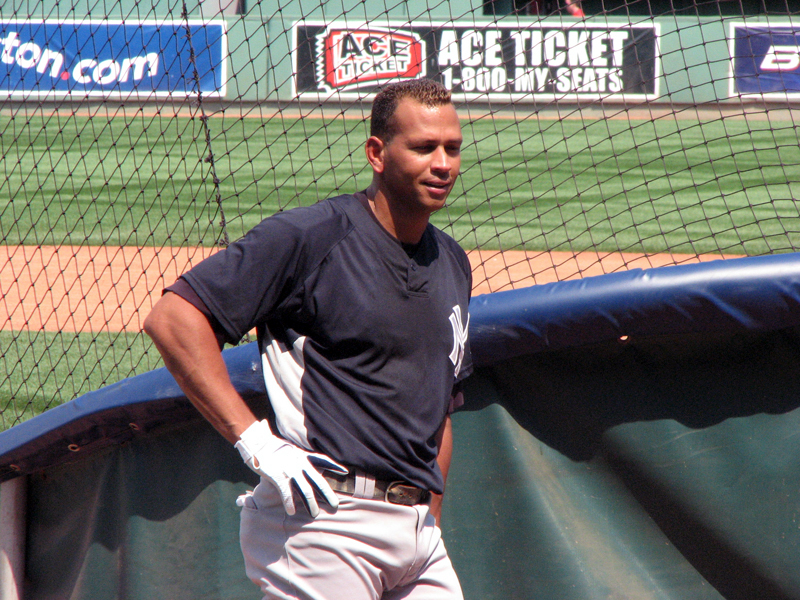 Alex Rodriguez acting oh-so-casual near the batting cage.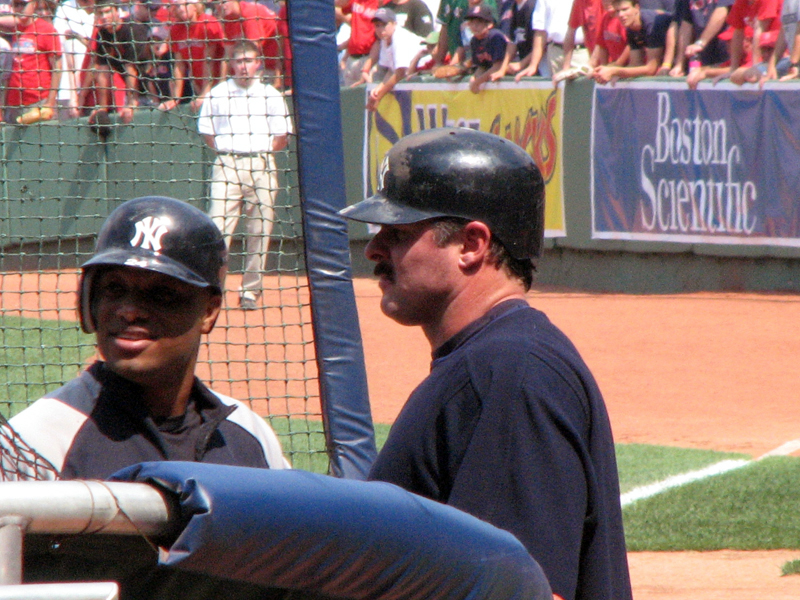 Shudder.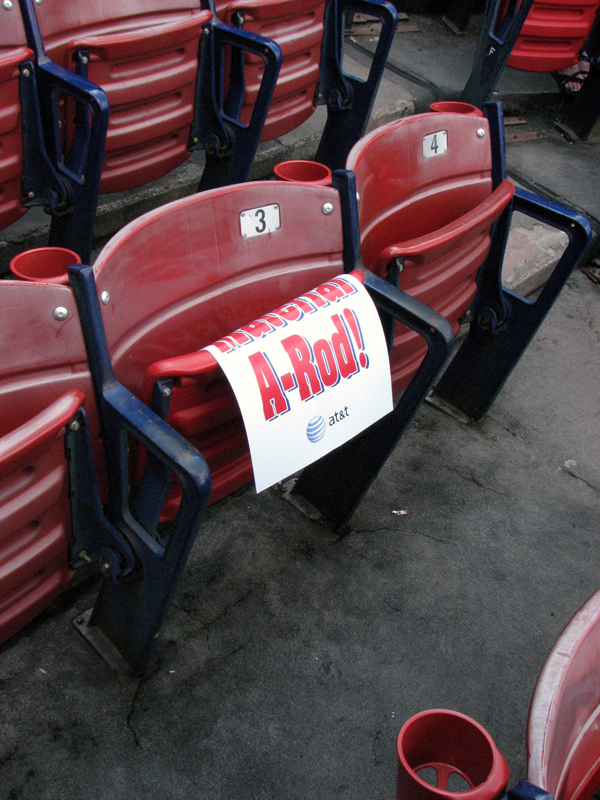 Poor effort on WEEI's part to exploit the Rodriguez/Madonna connection. Jere's suggestion: "Like a World Series Virgin."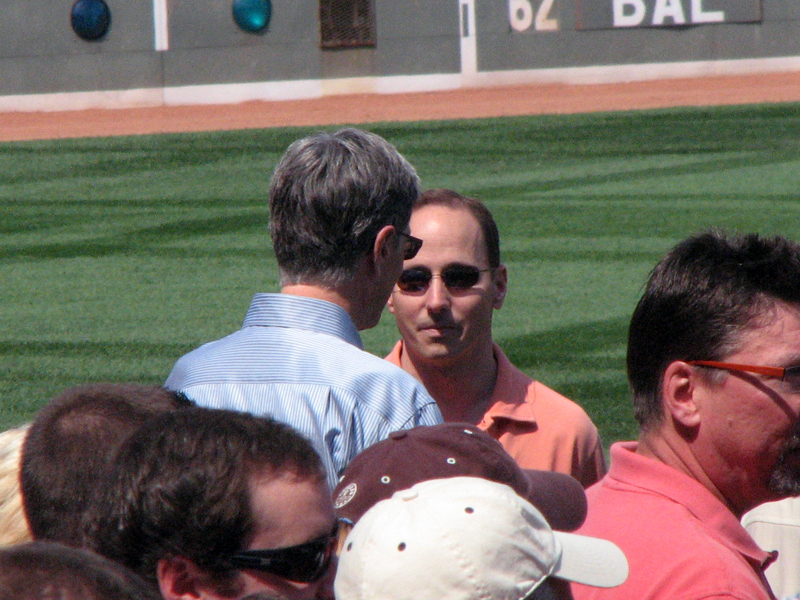 The last two people you would expect to be able to survive direct sunlight: John W. Henry and Brian Cashman.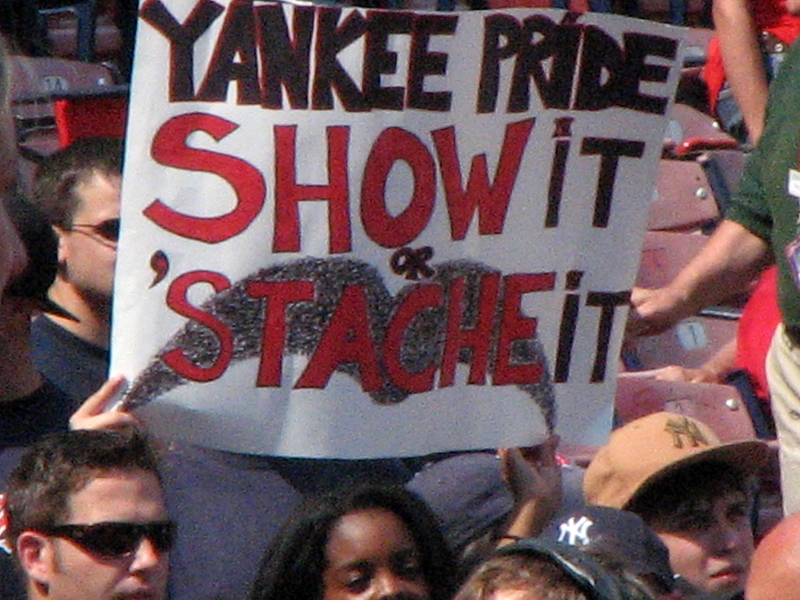 A nonsensical sign by a Yankee fan.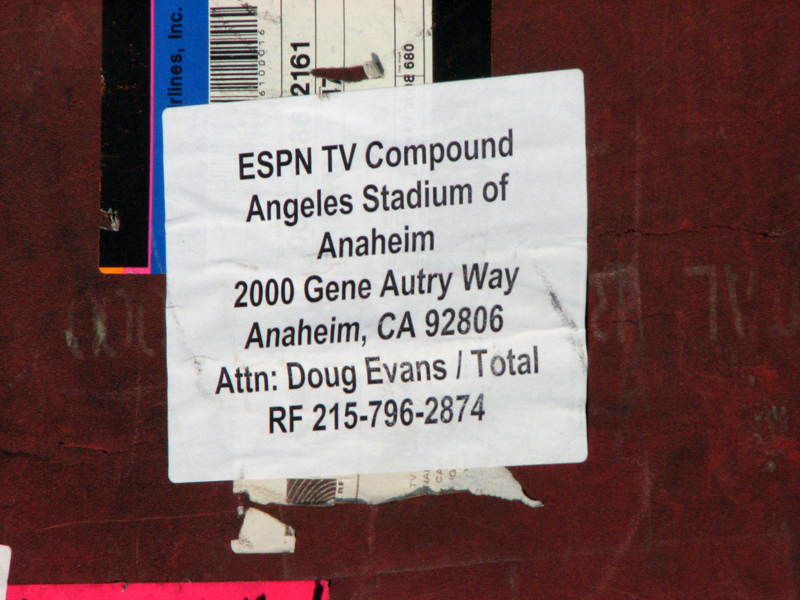 Shipping label on equipment boxes seen in the interstices of the stairway to the Right Field Roof.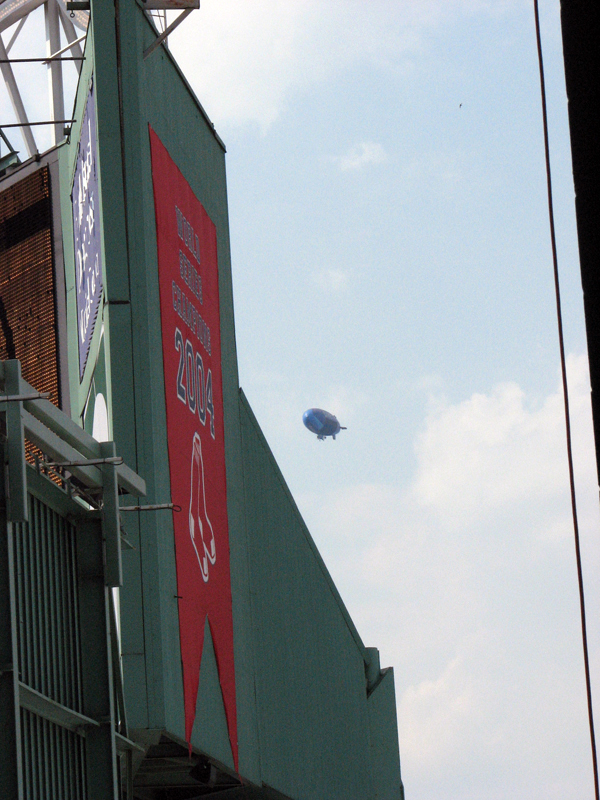 A dirigible glides towards Fenway.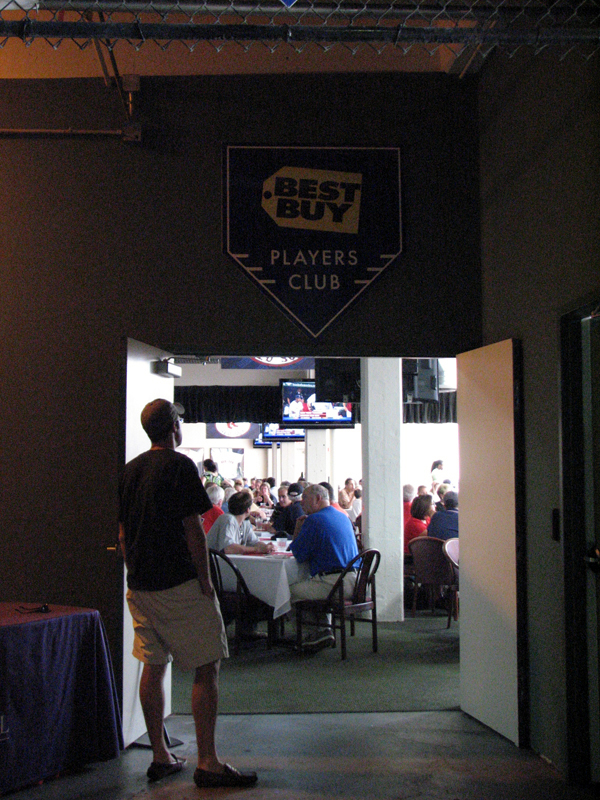 The Best Buy Players Club entrance.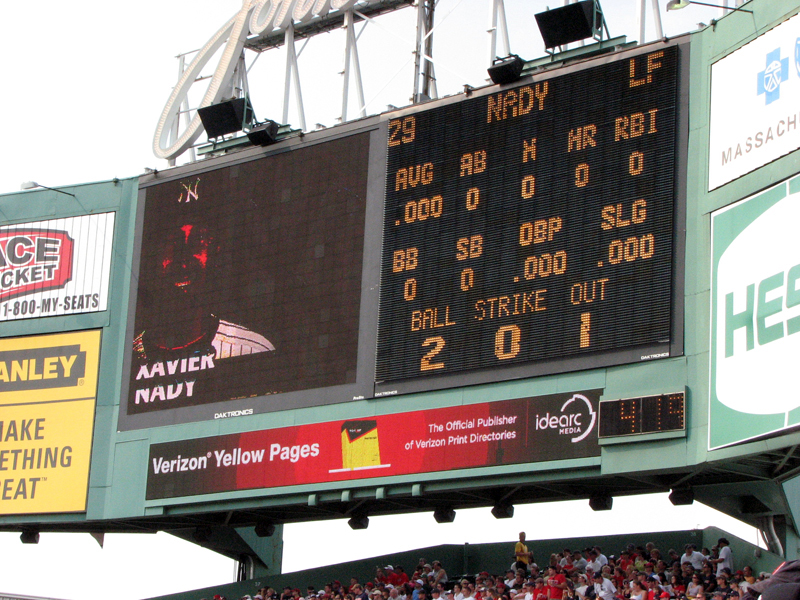 When you go from the NL to the AL it's as if your previous statistics didn't exist.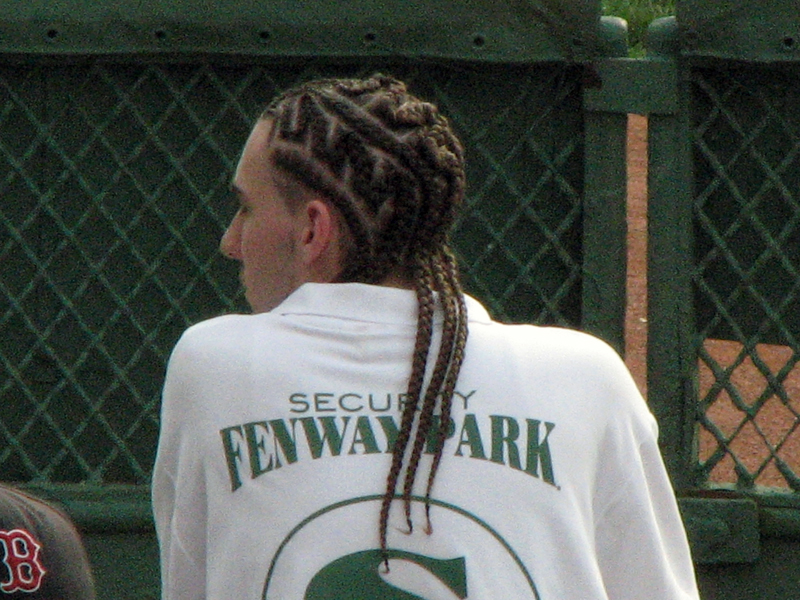 Why does such a hairstyle like this still exist?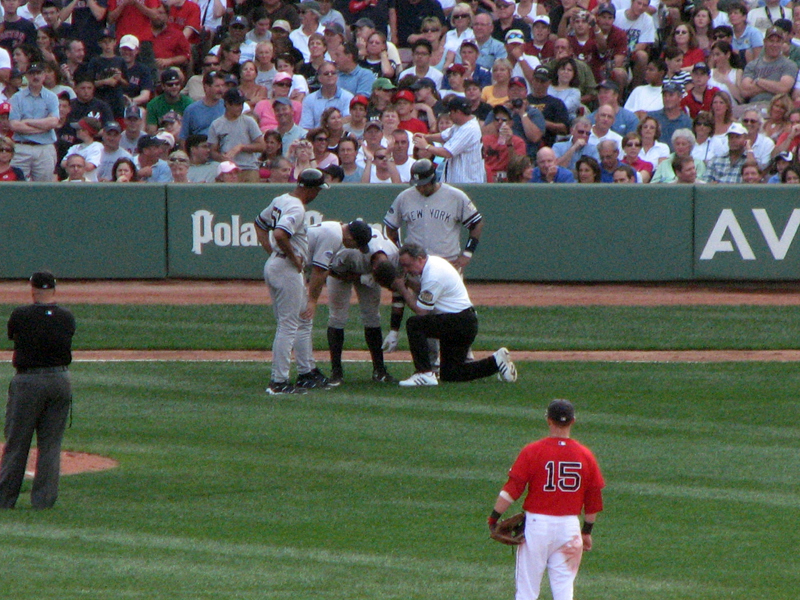 Rodriguez gets beaned by Craig Hansen in the left triceps. A couple of teammates half-heartedly ask how he is.

Kevin Youkilis and Dustin Pedroia aerobicizing.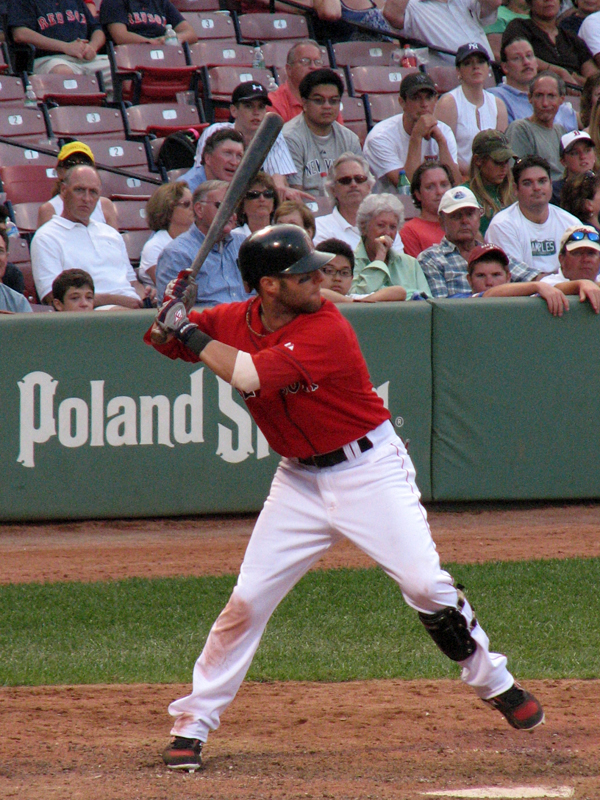 Peewee at the dish.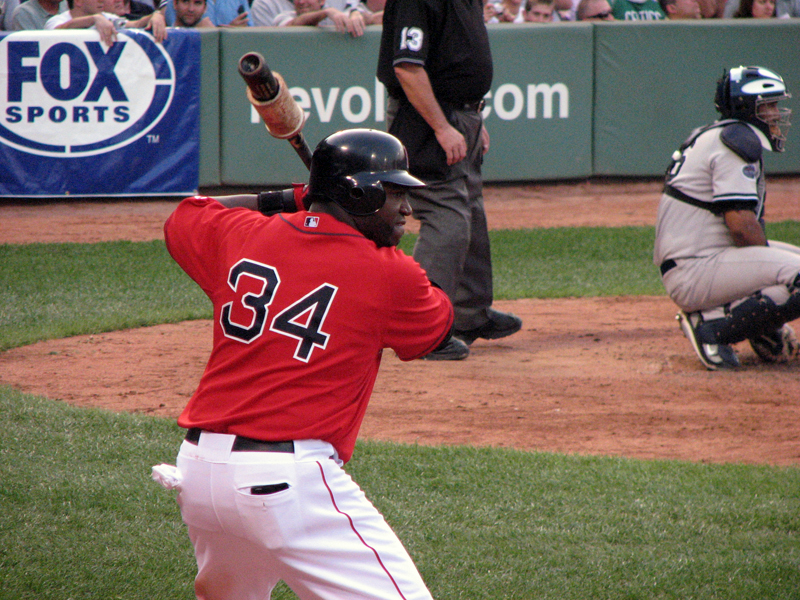 Papi on deck.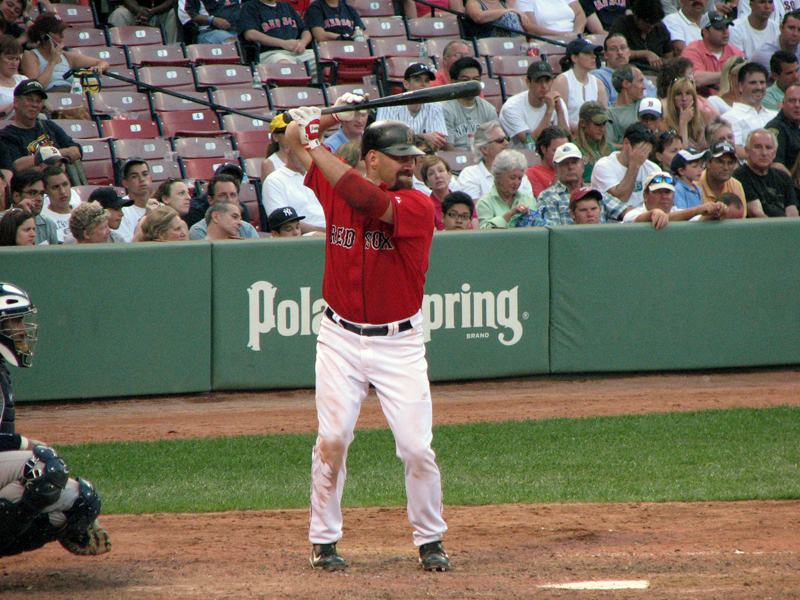 Youkilis awaits a pitch.