Ignoring anything that happened on field, this was one of the best games I have ever attended. I didn't get to attend Opening Day in either 2005 or 2008 and will likely not be able to see the banner being raised later this year at the Garden, so this was a fine substitute.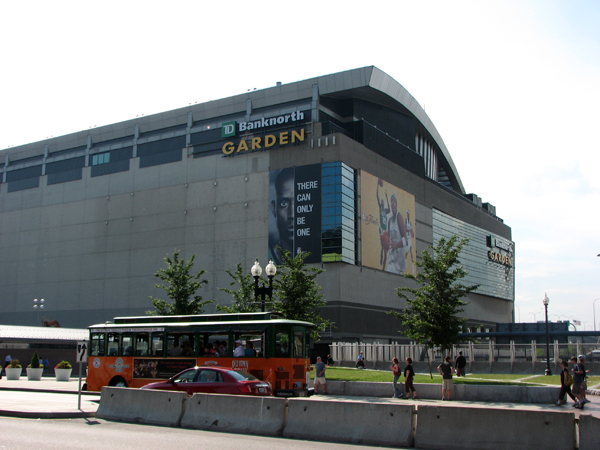 Before going to Fenway I stopped by the Garden to get some pictures of any finals regalia remaining. The New Garden: finally a worthy replacement to Boston Garden?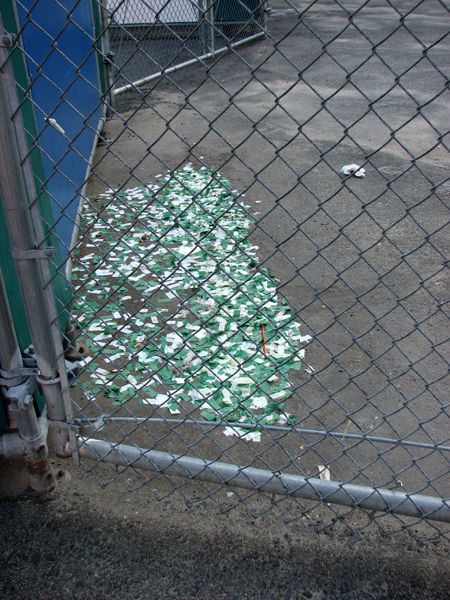 Can litter make you smile winsomely?

The Cardinals take some practice hacks.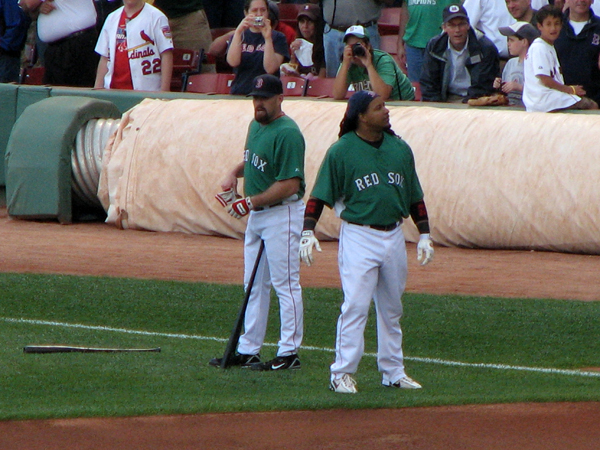 No more skirmishes between Youkilis and Ramirez.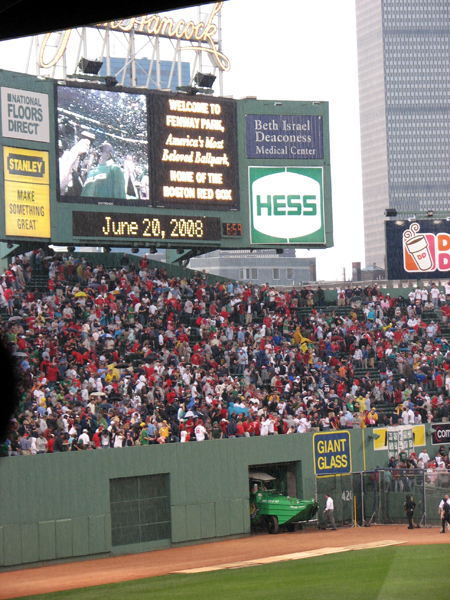 A duck boat peeked out of the opening in center field. Just as the mini-parade around the warning track began rain poured down like Ray Allen's threes. The procession was set to the songs "We Are the Champions" and "Shake Your Booty."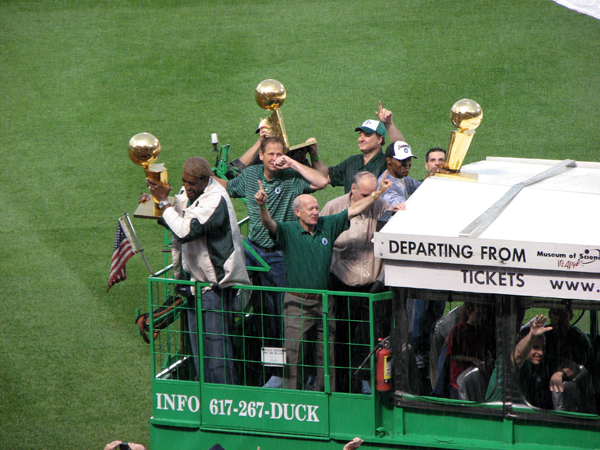 Past champions Danny Ainge, Cedric Maxwell, and Jo Jo White white led the motorcade.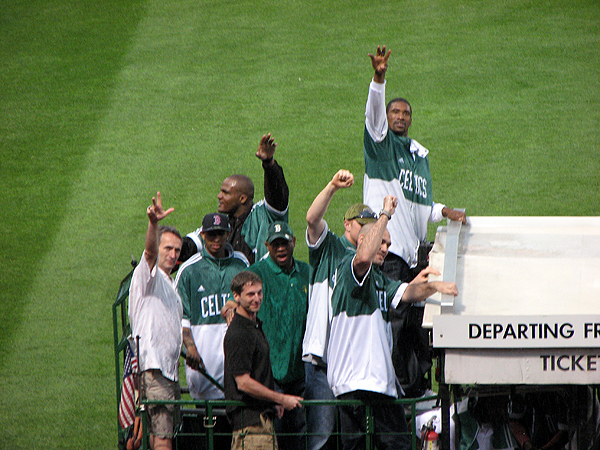 Tony Allen, Glen Davis, Scot Pollard, Leon Powe, and Brian Scalabrine were in the second vehicle.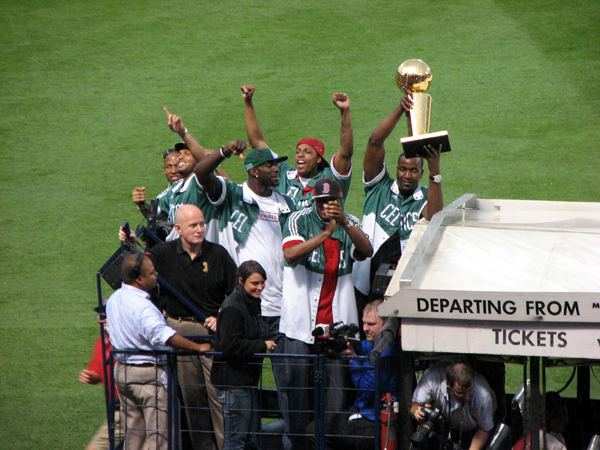 Ray Allen, Kevin Garnett, Eddie House, Kendrick Perkins, Paul Pierce, and James Posey were in the last boat.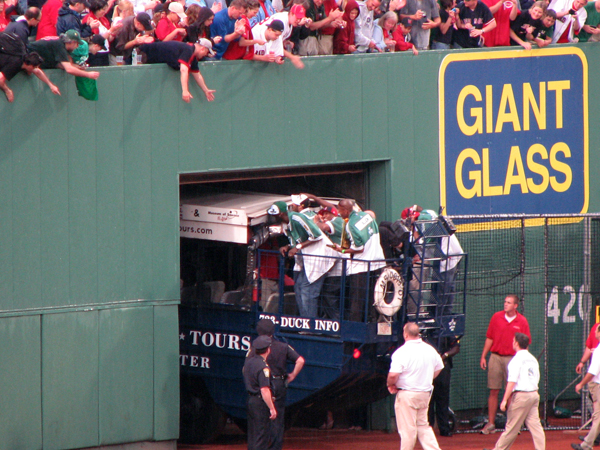 Duck!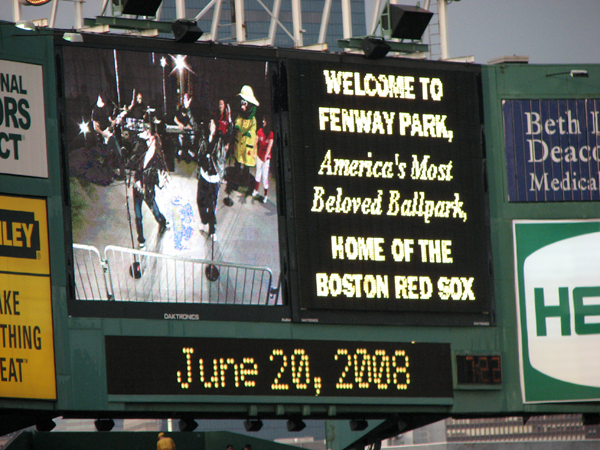 Jonathan Papelbon and Manny Delcarmen teamed up for a rain delay diversion. An older woman next to me didn't know about Milli Vanilli and was tickled when I explained their story.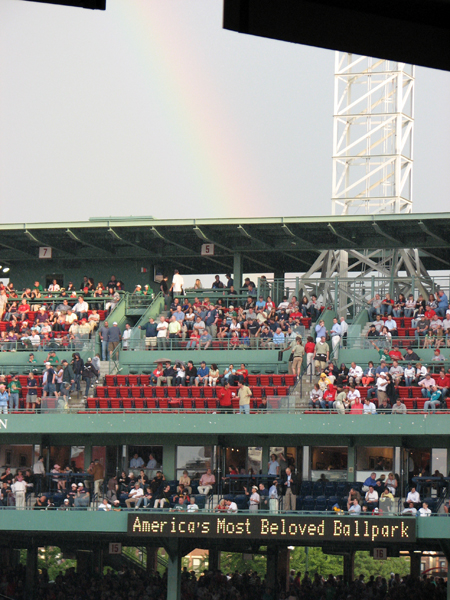 Lucky didn't help me find the pot of gold, that bastard.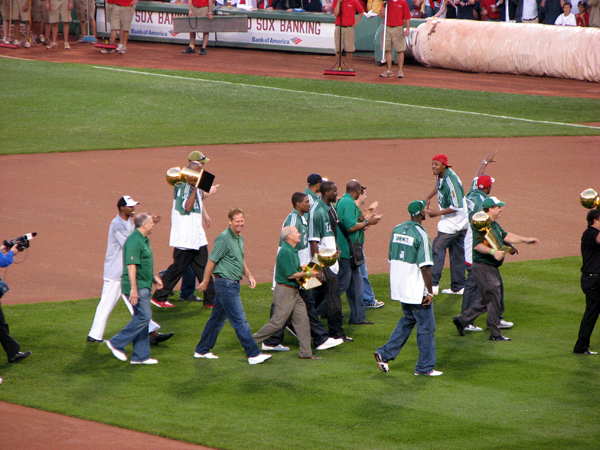 When the game was finally ready to begin, the Celtics rushed to the mound from the center field door en masse.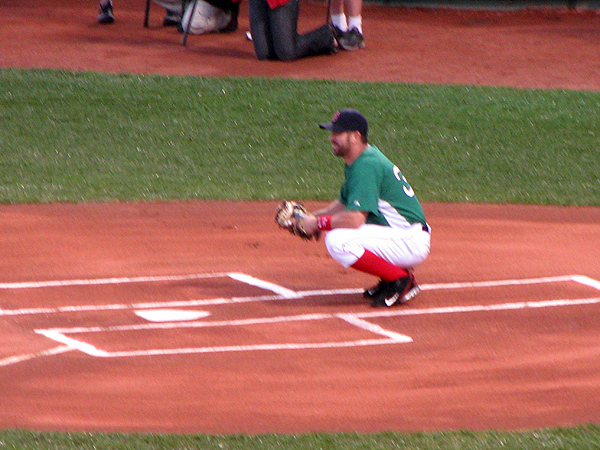 Jason Varitek, Red Sox captain, awaited the ceremonial first pitch from Paul Pierce, Celtics skipper.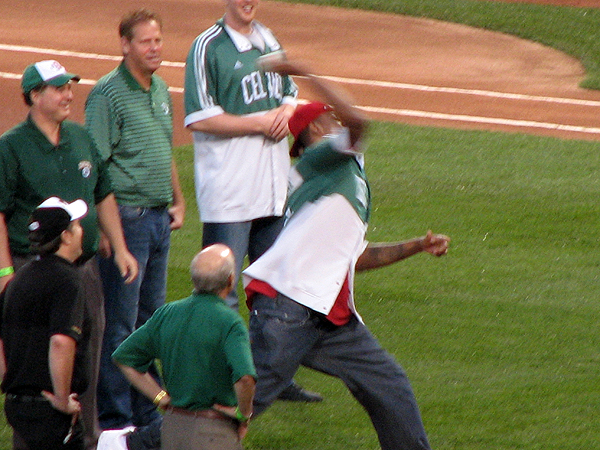 Just a bit outside. Unlike Ainge, Pierce wasn't drafted by a major league team.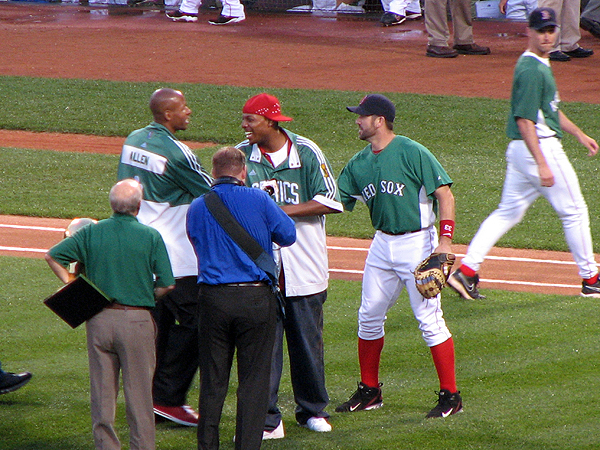 Varitek gives the ball back to Pierce. Don't let your dog eat it, like Papelbon's did.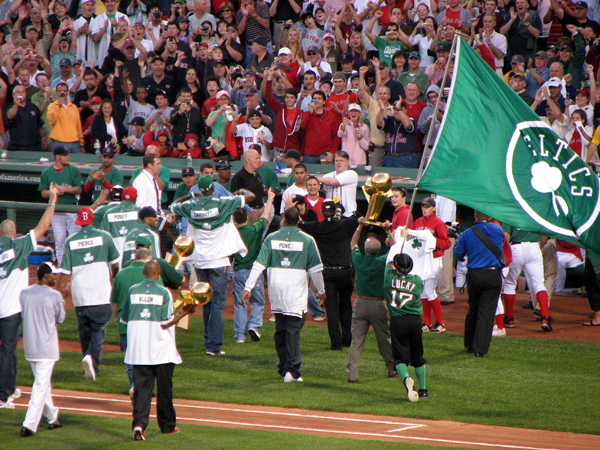 The Celtics exit the field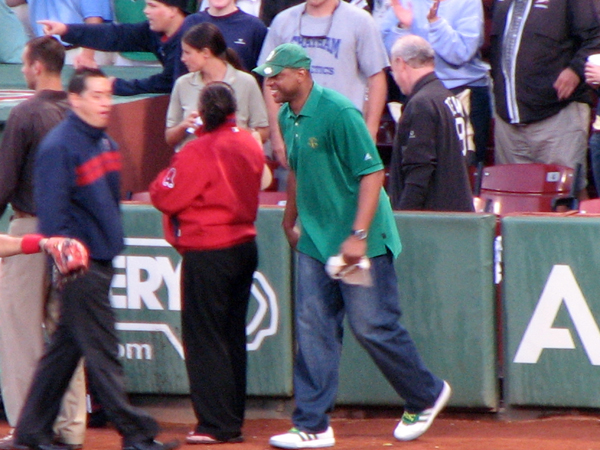 Doc Rivers had the honor of calling out "Play ball!"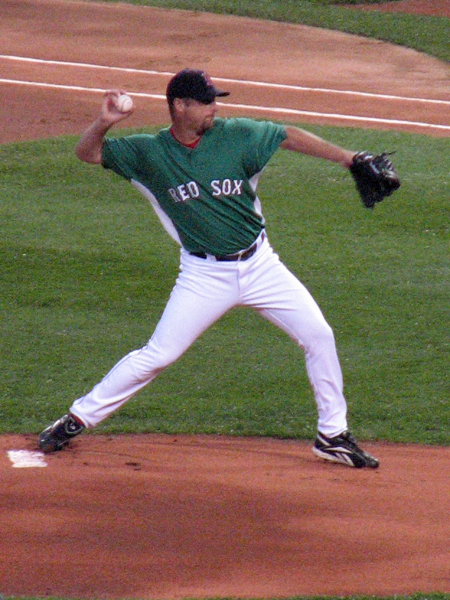 Tim Wakefield fooled the Redbirds most of the time but not enough.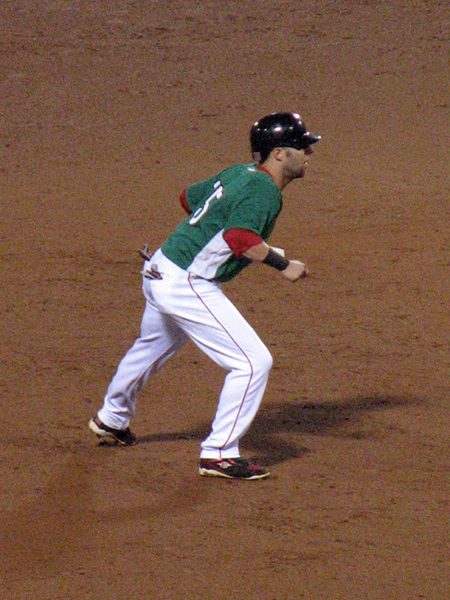 Dustin Pedroia looked like an elf in his green, red, and white uniform.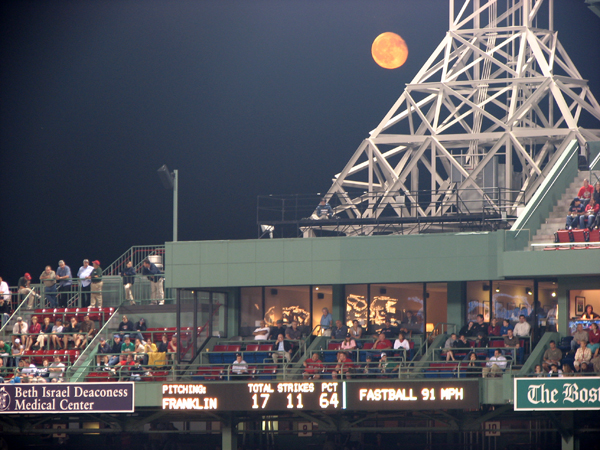 Moonrise.