Selected pictures from Monday night's game.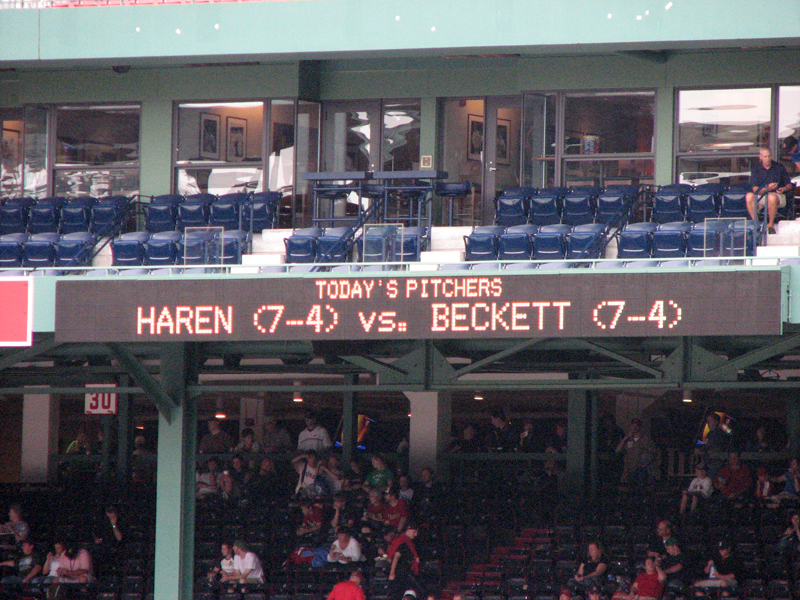 Dan Haren proved he could still hang in the Junior Circuit.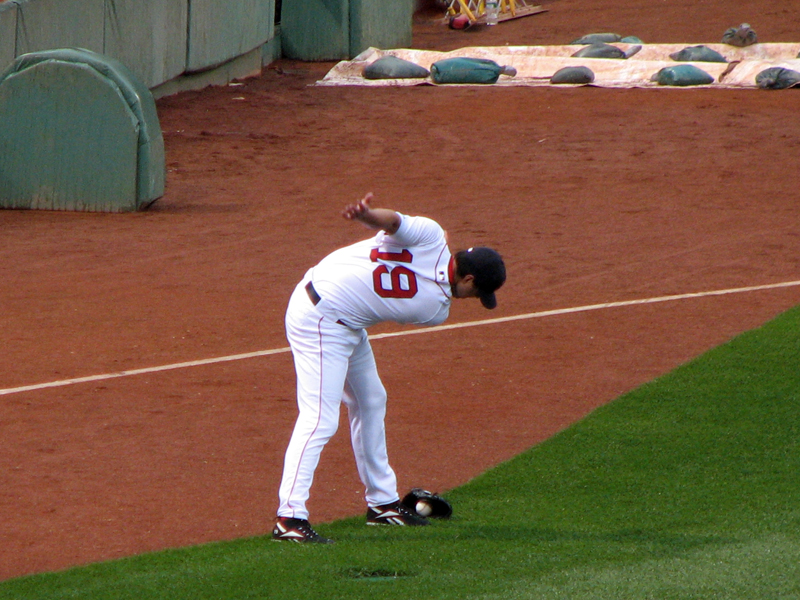 Josh Beckett warming up.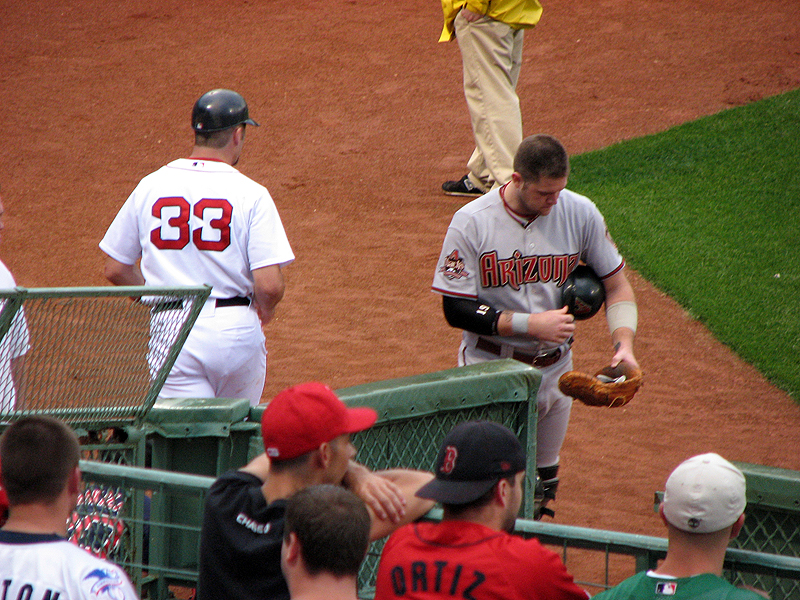 Catchers Jason Varitek and Chris Snyder chatted while taking their stretches.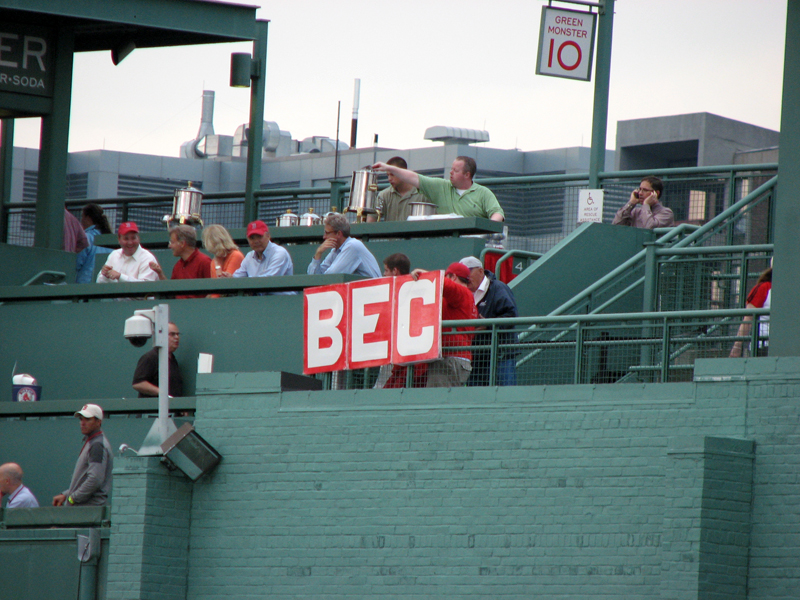 The K Men would be busy tonight.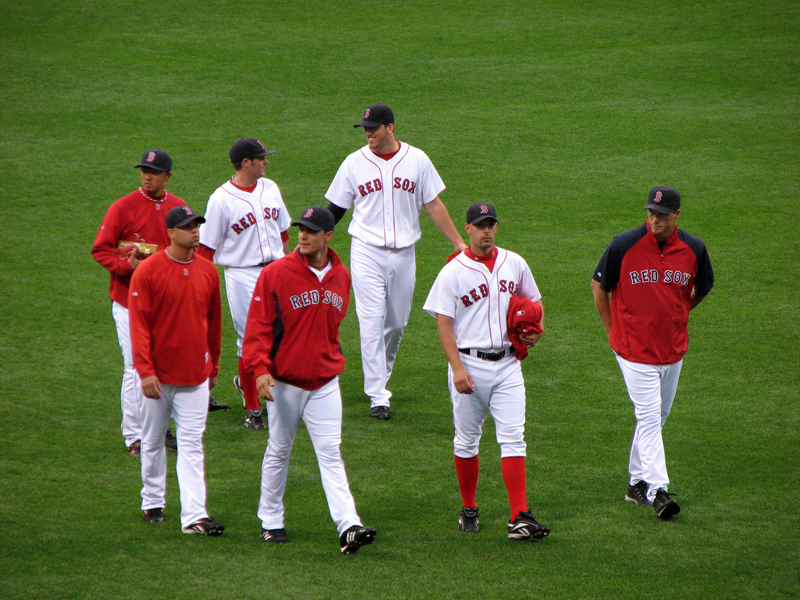 The bullpen drummed relentlessly but could not inspire the batters to a victory.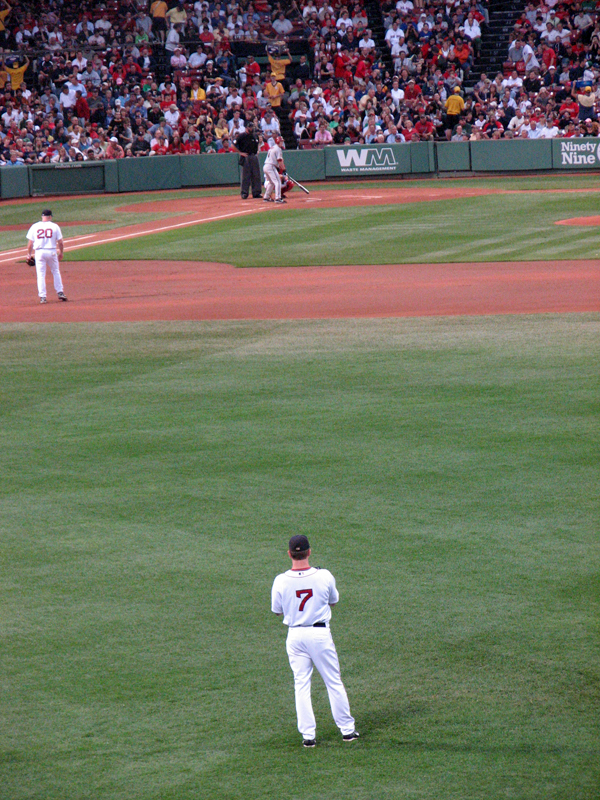 Stephen Drew at bat and J.D. Drew in right. The younger brother flied out to his sibling in his first at bat and ended up going 0-4.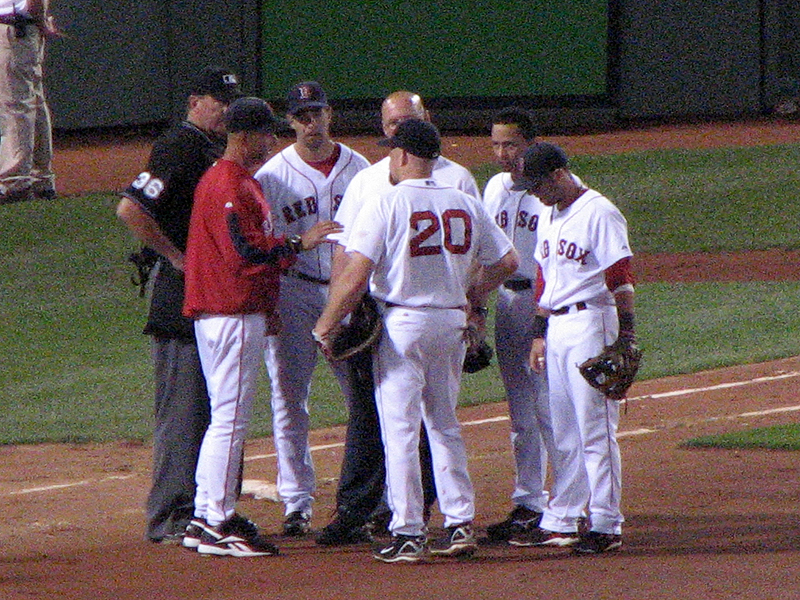 Kevin Youkilis departed before the fifth inning because of a ball smacking him in the right eye. Brandon Moss replaced Youkilis as Sean Casey was serving his suspension.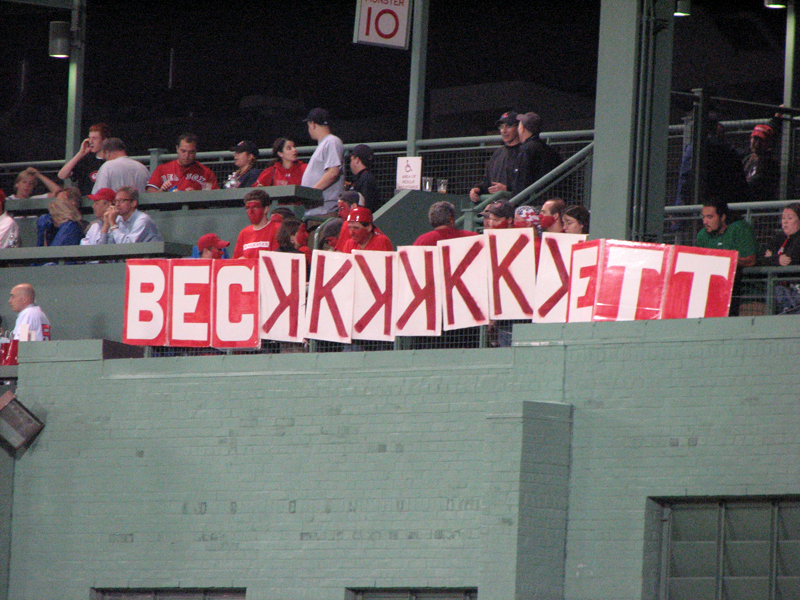 Beckett notched eight strikeouts; I think one "K" was obscured from my vantage point.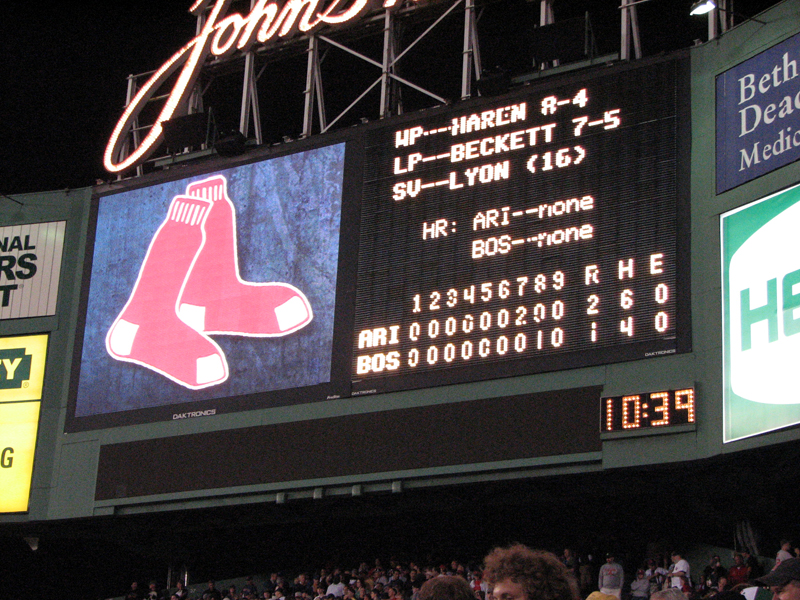 The box score.