Selected photos from the late-inning comeback game on Tuesday night.

A Diamondbacks flag was raised from the front of the Souvenir Store across from the Cask and Flagon.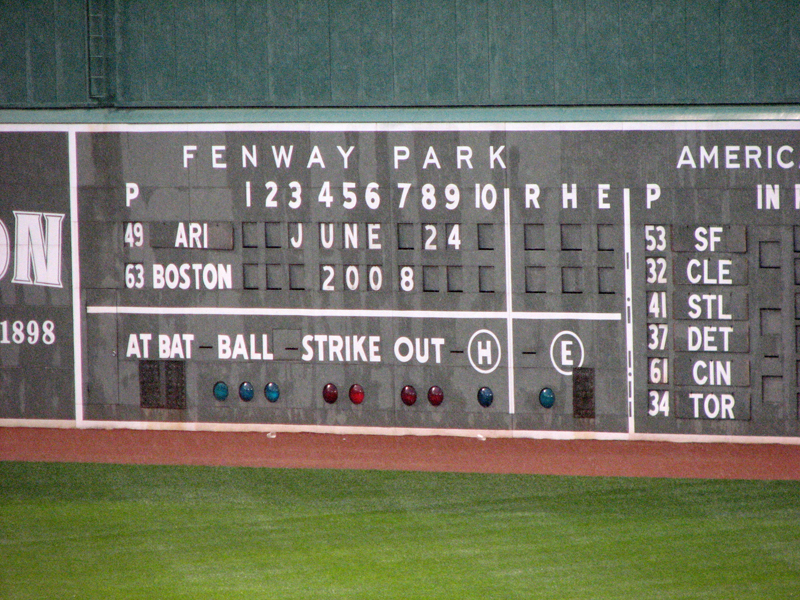 The left field wall seemed forlorn from the pummeling rain.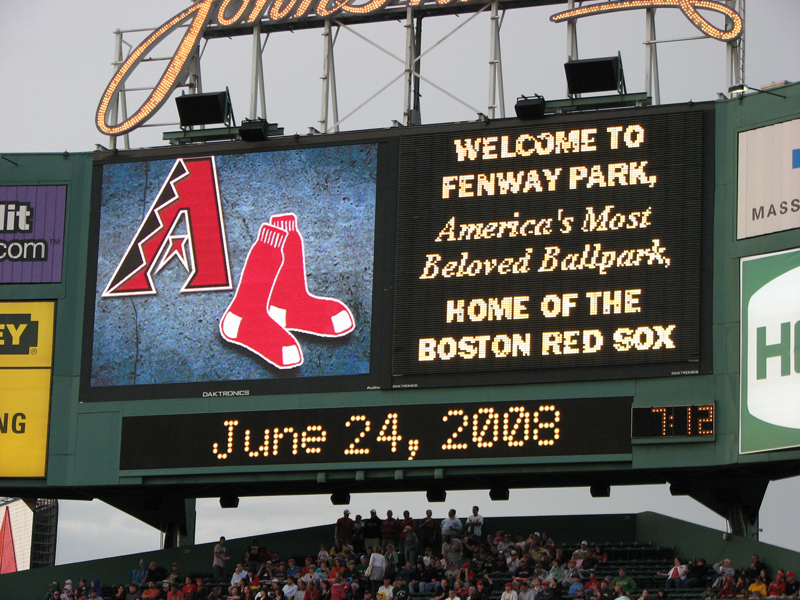 The Jumbotron announced the rare visit from the Diamondbacks.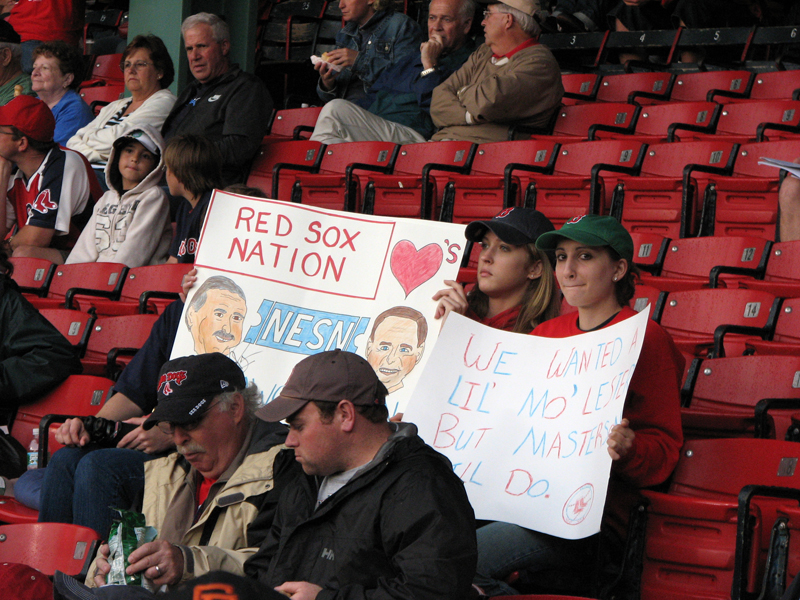 A fan was well-prepared for Jerry Remy Day and another was feeling punny.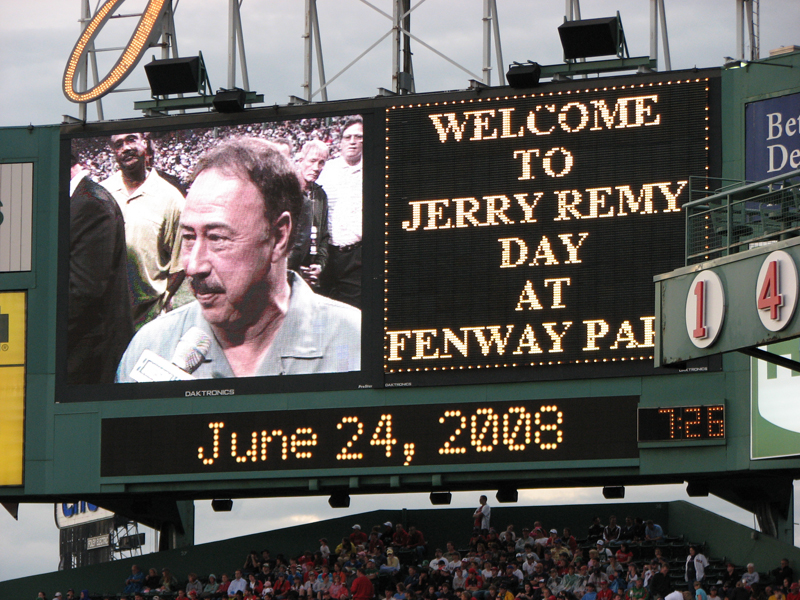 Remdawg, second baseman, President of Red Sox Nation, NESN color analyst: a Renaissance man.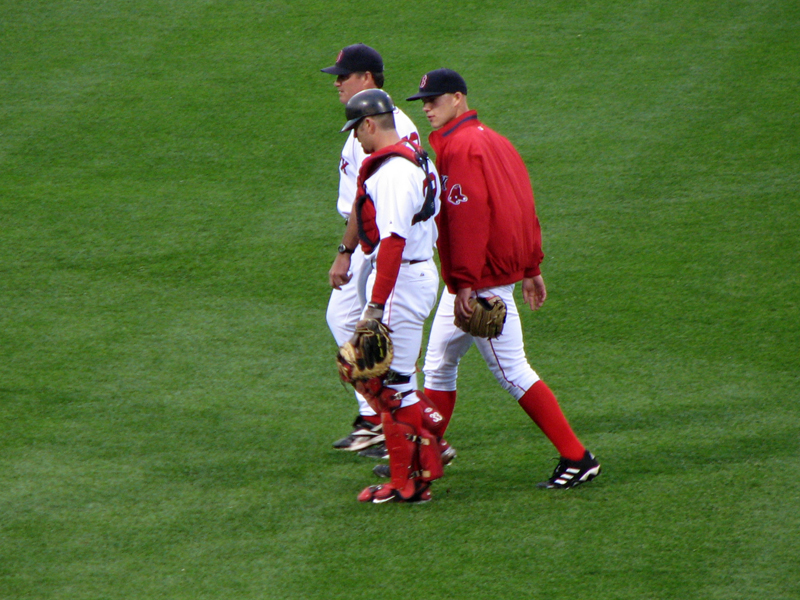 Justin Masterson, Jason Varitek, and John Farrell return to the dugout after Masterson's bullpen session.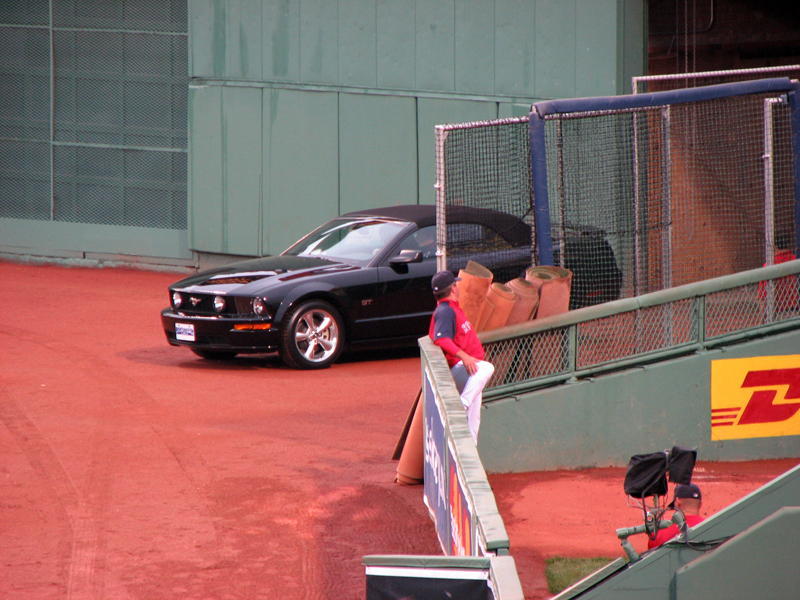 Remy's 20th anniversary at NESN gift.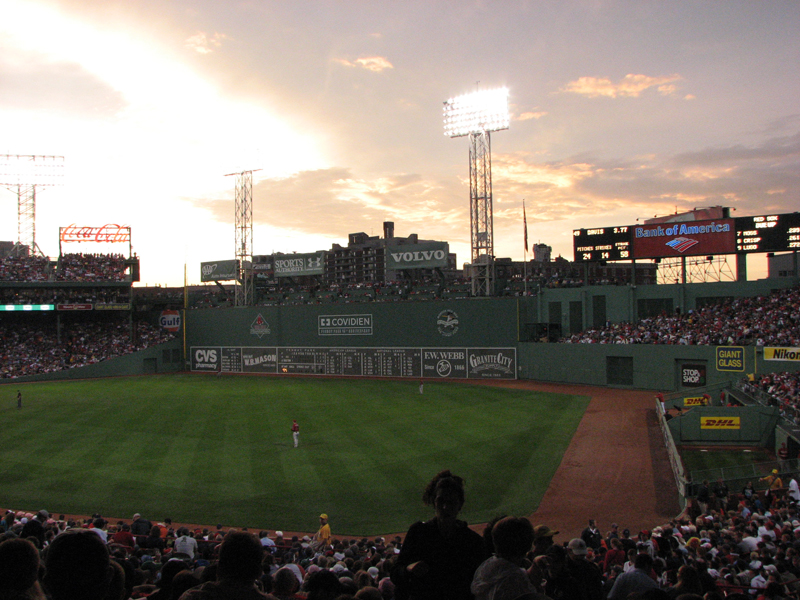 Summer storms usually provide stunning sunsets in their wake.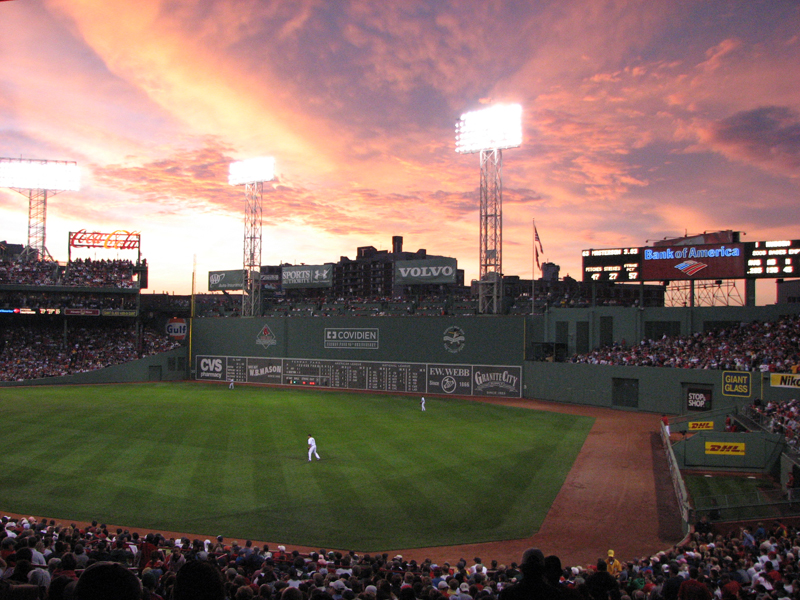 Like this.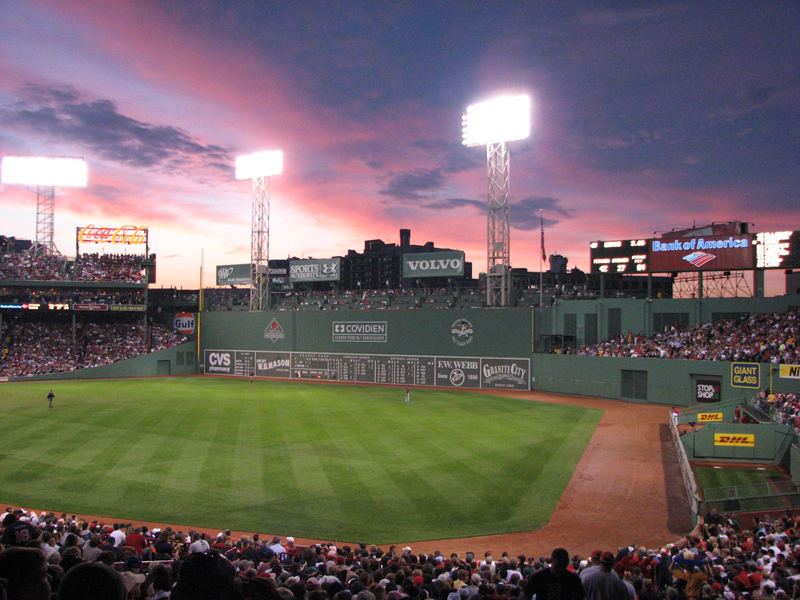 Then the sun gave way to the ballpark lights.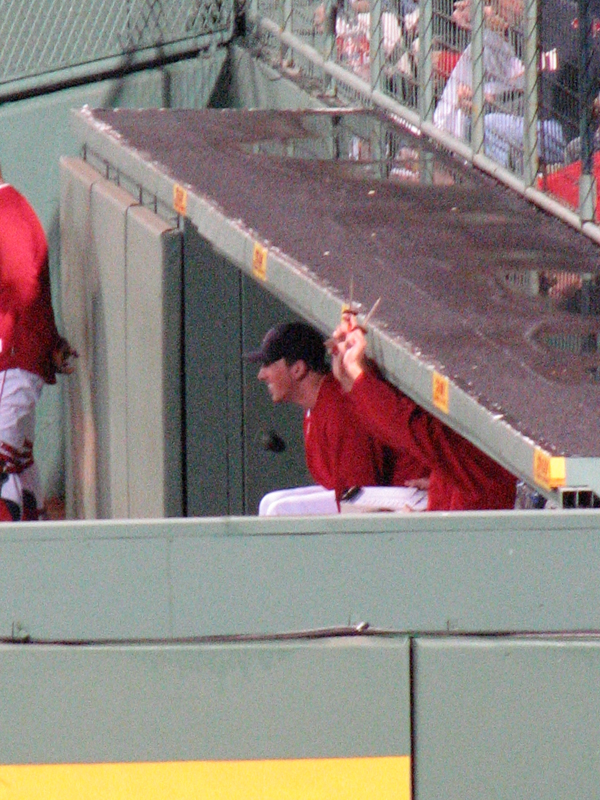 The bullpen pounded out its inexorable rhythm.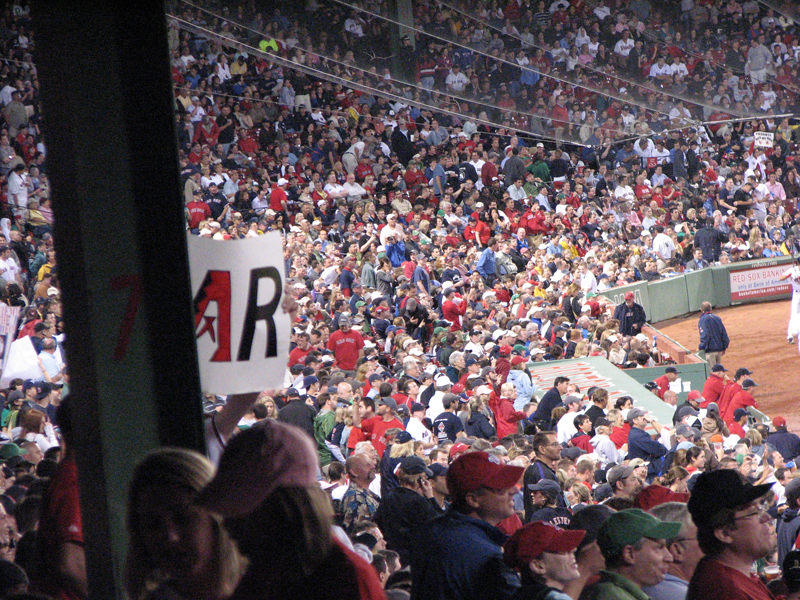 During Diamondbacks broadcasts, whenever there is a break in the action Mark Grace says "Car!" and audience members display these signs. This follows the tradition of stickball games in the street that have to pause due to traffic.

This sign had a local flair.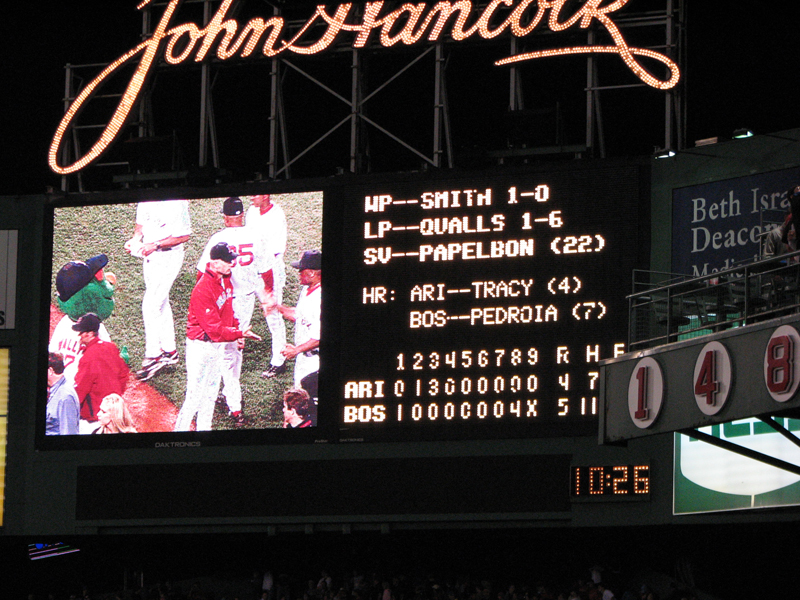 A rousing finish.