The Red Sox completed a series sweep yesterday and I had the good fortune to witness it live.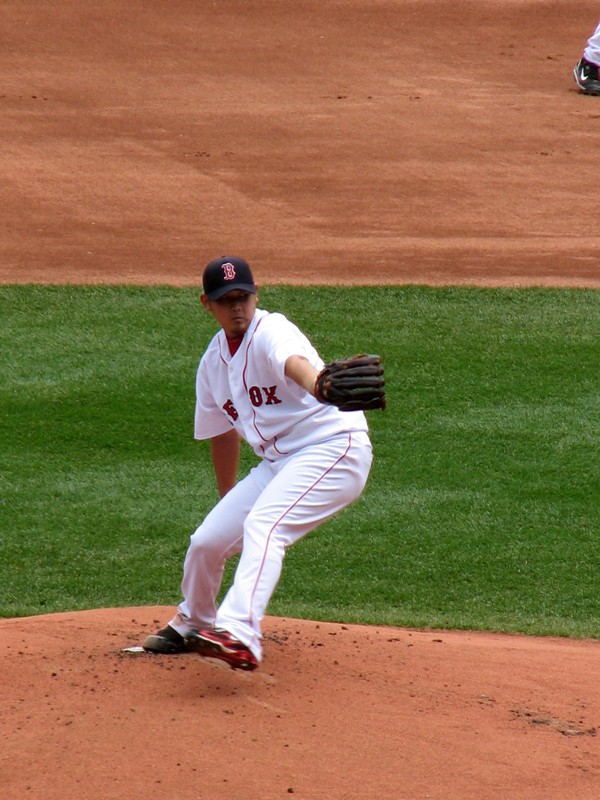 Daisuke Matsuzaka remained undefeated despite a rocky outing.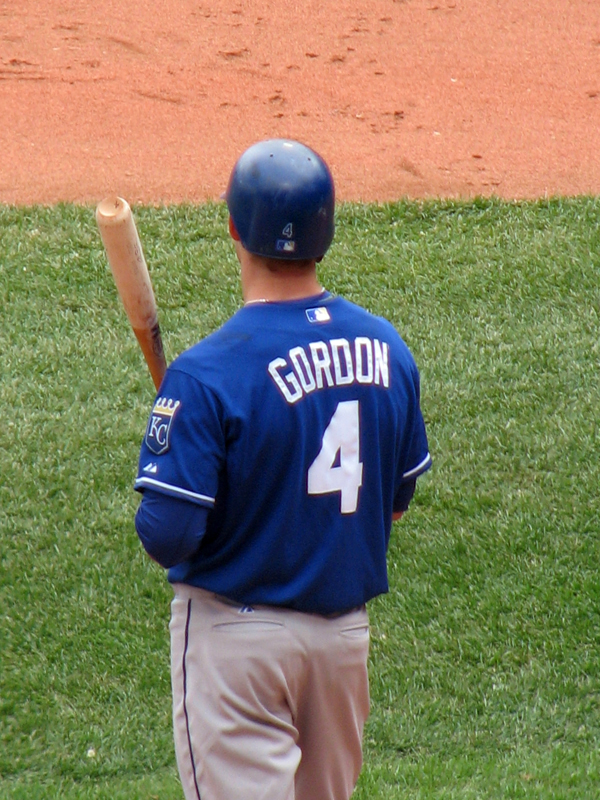 Kansas City's pride and joy Alex Gordon scored a run each time he reached base; he had two walks and singled in the eighth on a ball Dustin Pedroia was nearly able to turn into an out.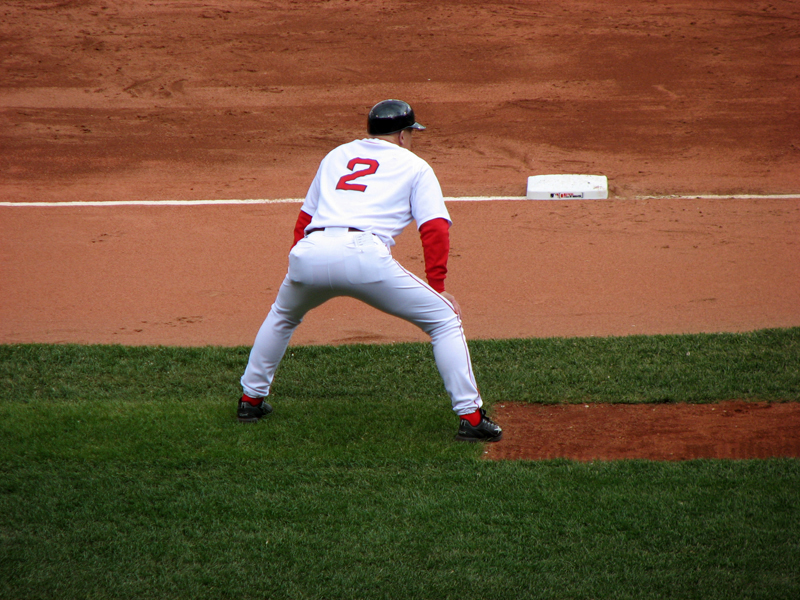 Brad Mills acted as third base coach in DeMarlo Hale's absence. He made a questionable call in the fourth by sending Julio Lugo home on a David Ortiz single that Mark Grudzielanek had to run down in shallow right.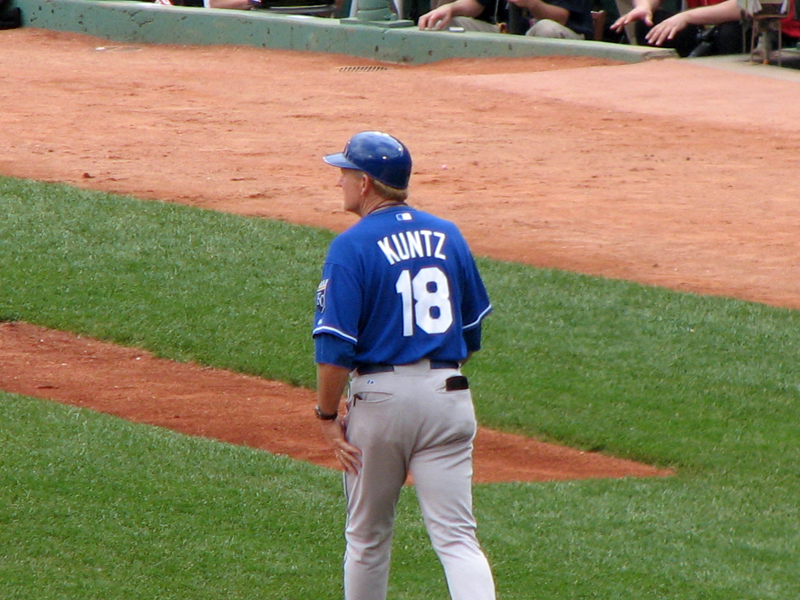 Still one of the best baseball names ever.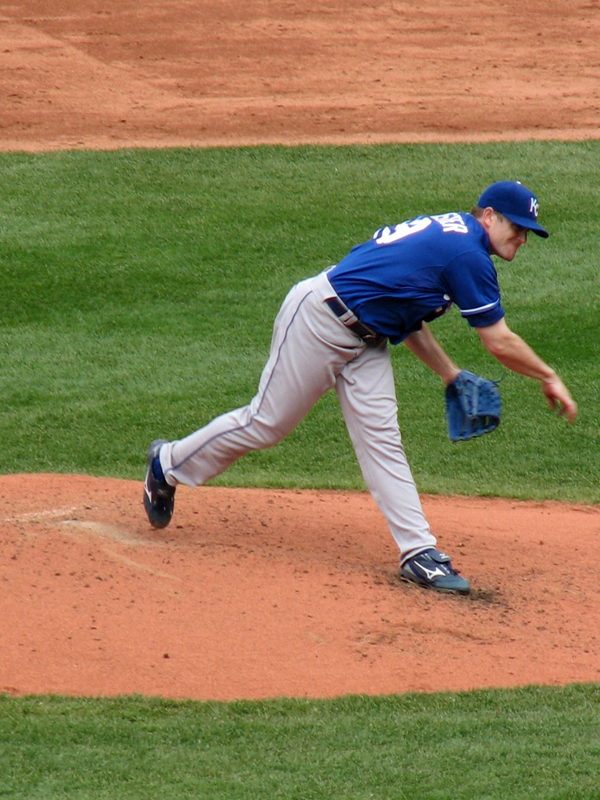 When I take pictures of Boston pitchers I made them look young and strapping. Here I made Brian Bannister look like an arthritic old geezer.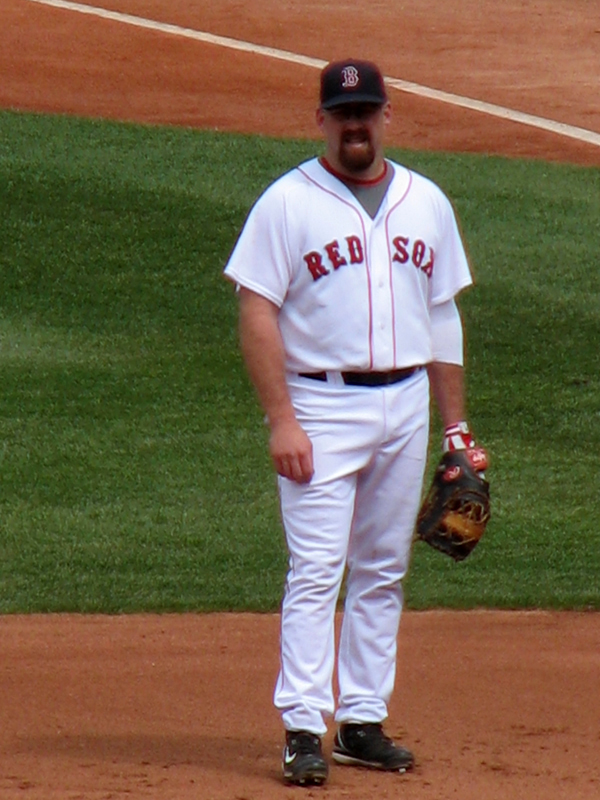 Youuuuuk went 2-for-4.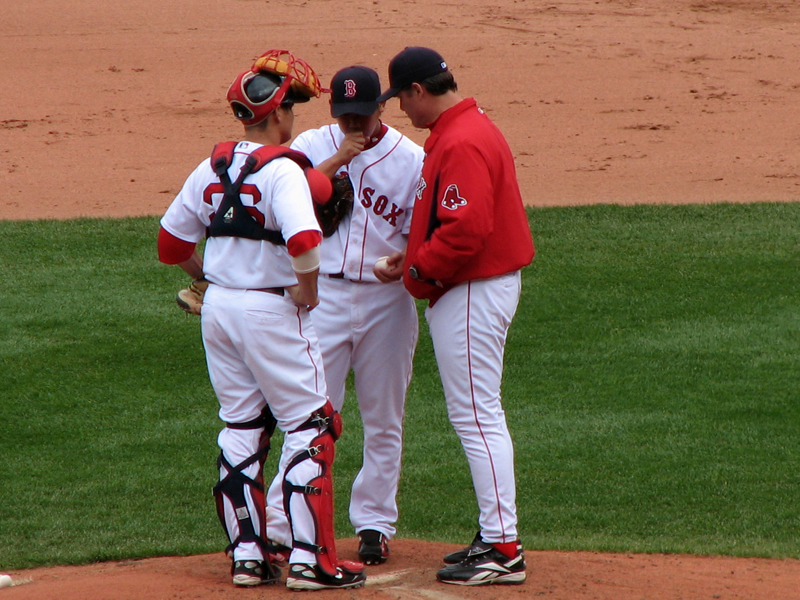 John Farrell counseled Matsuzaka through a rough patch with Kevin Cash assisting.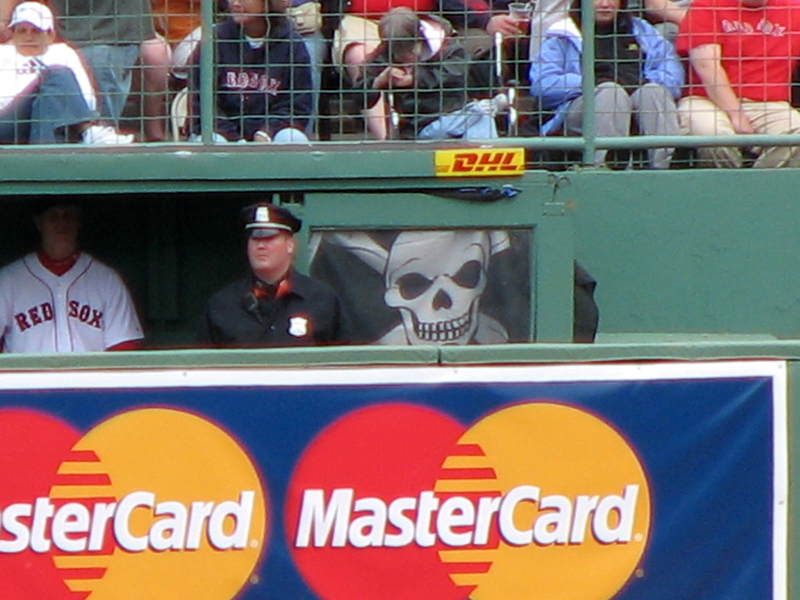 Jolly Roger presided over the bullpen.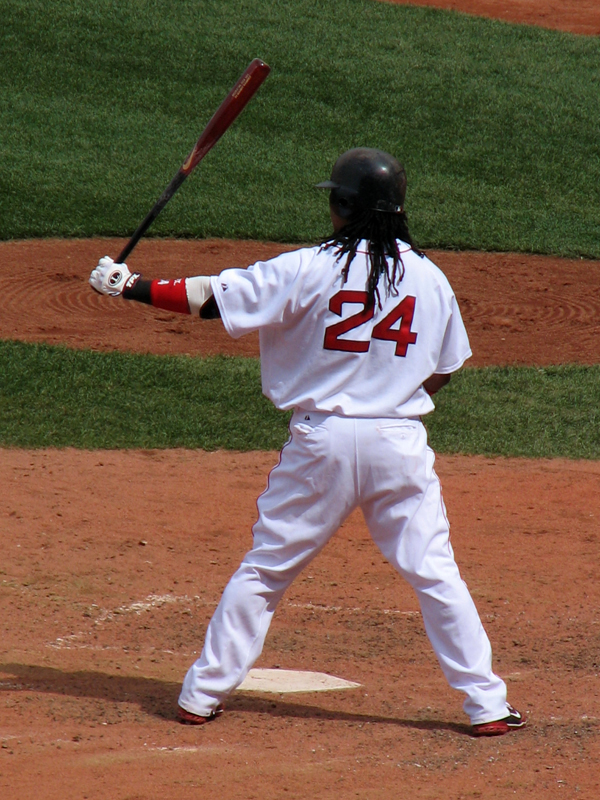 Manny Ramirez mired in the midst of a home run drought.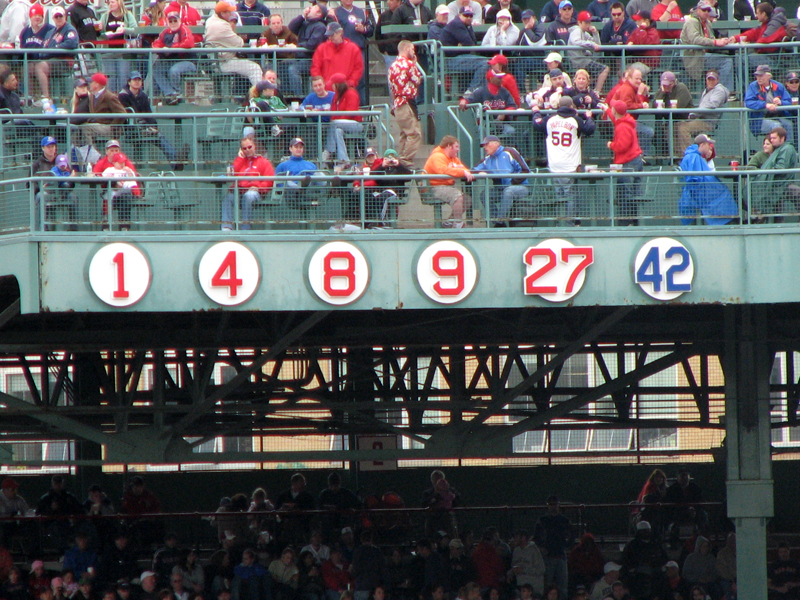 Not sure when this happened, but the white circlets for the retired numbers are now smaller as you can see by the unfaded paint left behind by the larger circles.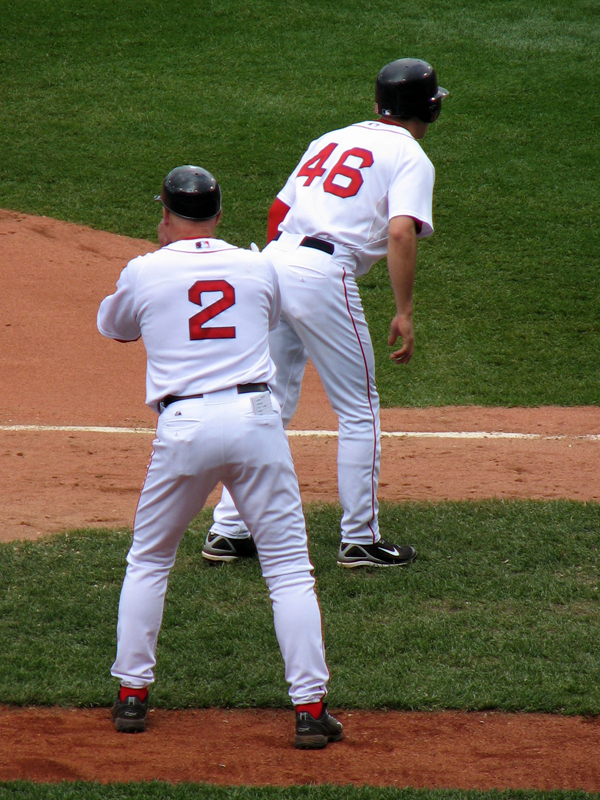 Mills yelling at Pedroia on second.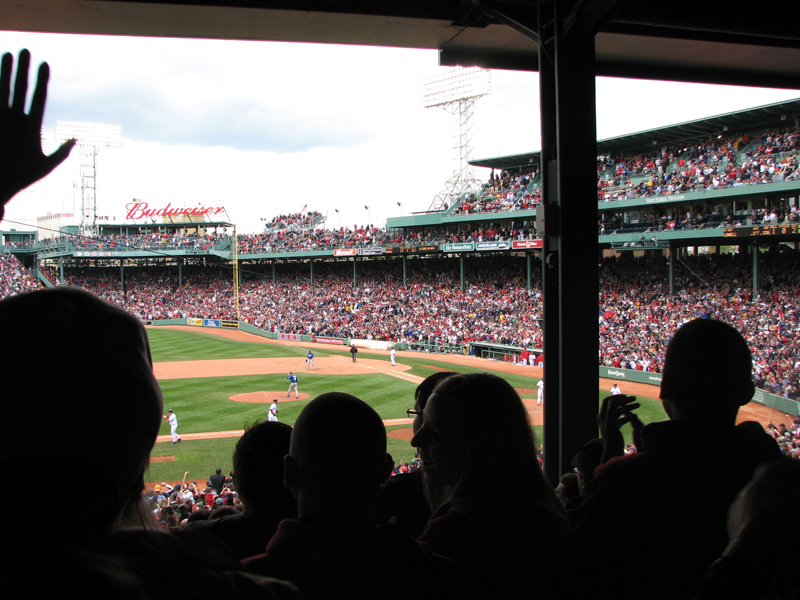 The shouting wasn't necessary as Mike Lowell launched the second grand slam of the day into the Monster seats. You can see him headed towards home through the celebrating crowd.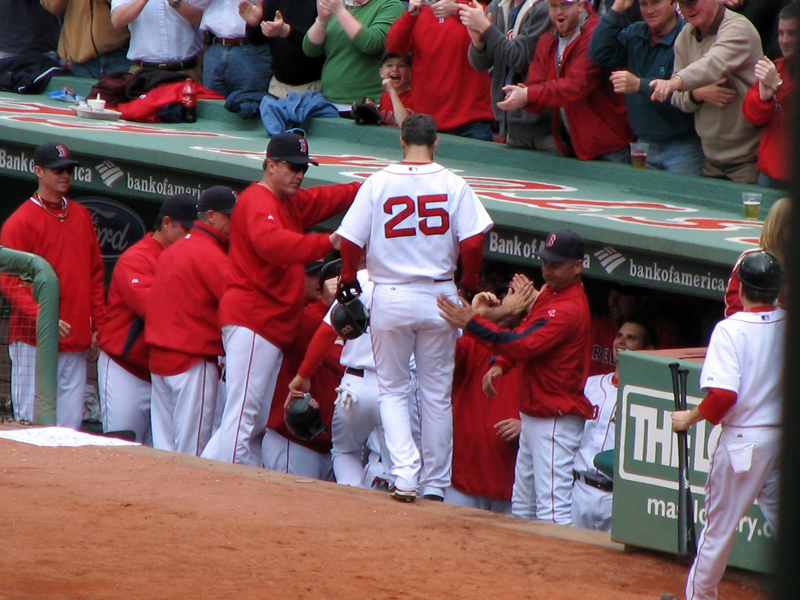 Lowell returned to the dugout triumphant. The expression of the boy right above him says it all.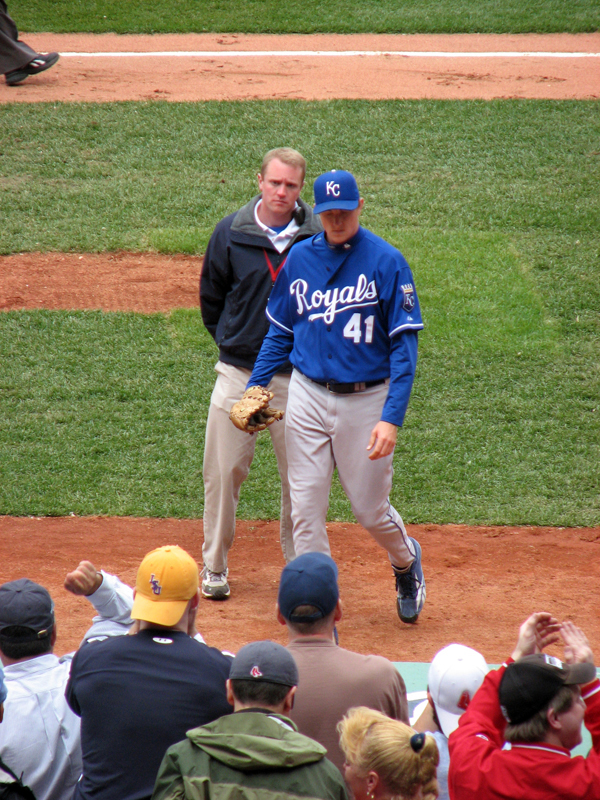 Jimmy Gobble heard it from the fans when he left the mound.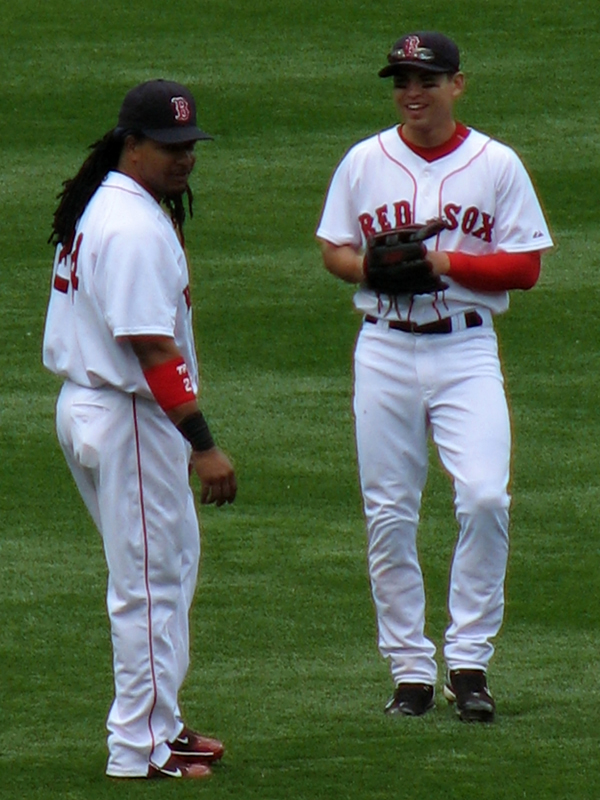 Ramirez and Jacoby Ellsbury seem to be looking in Trey Hillman's direction saying, "Hey, man, why did you leave in Gobble when you had a righty ready in the bullpen?"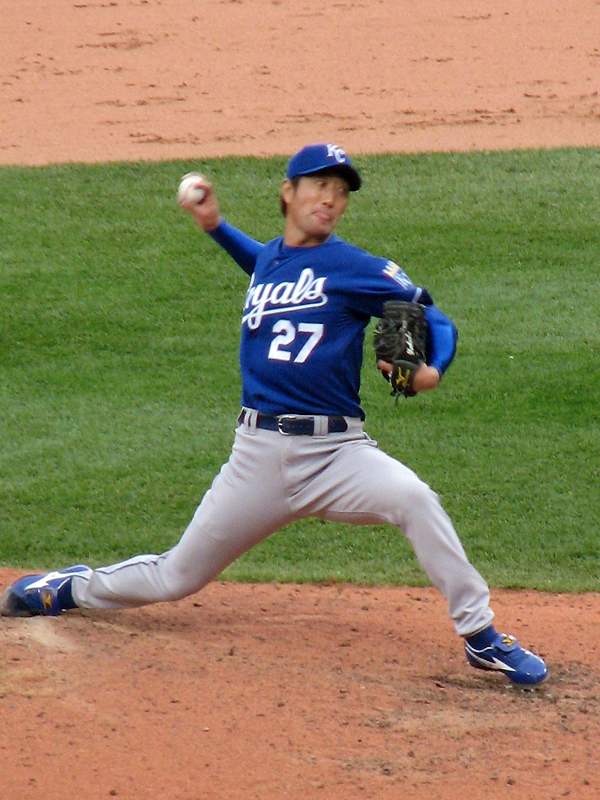 The aforementioned right-hander, Yasuhiko Yabuta.

Jonathan Papelbon had a spot of trouble himself but tallied his 14th save nonetheless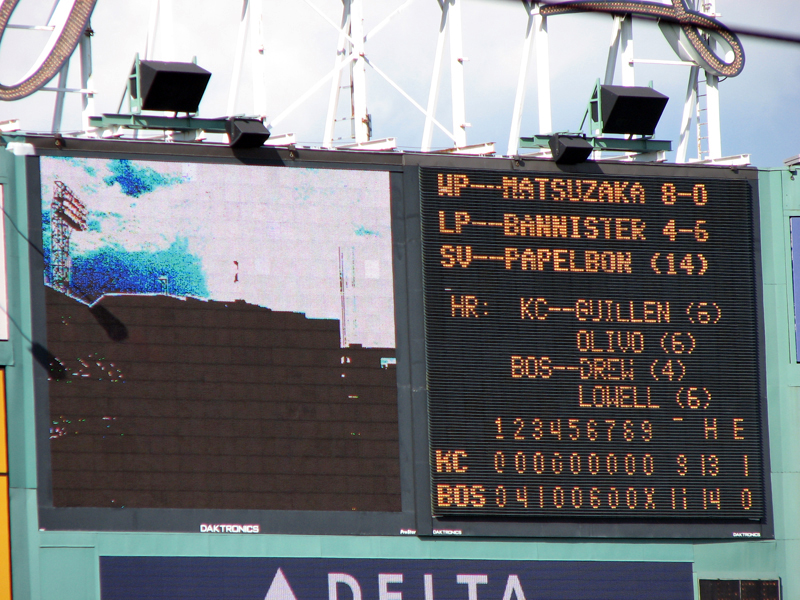 The final box score.