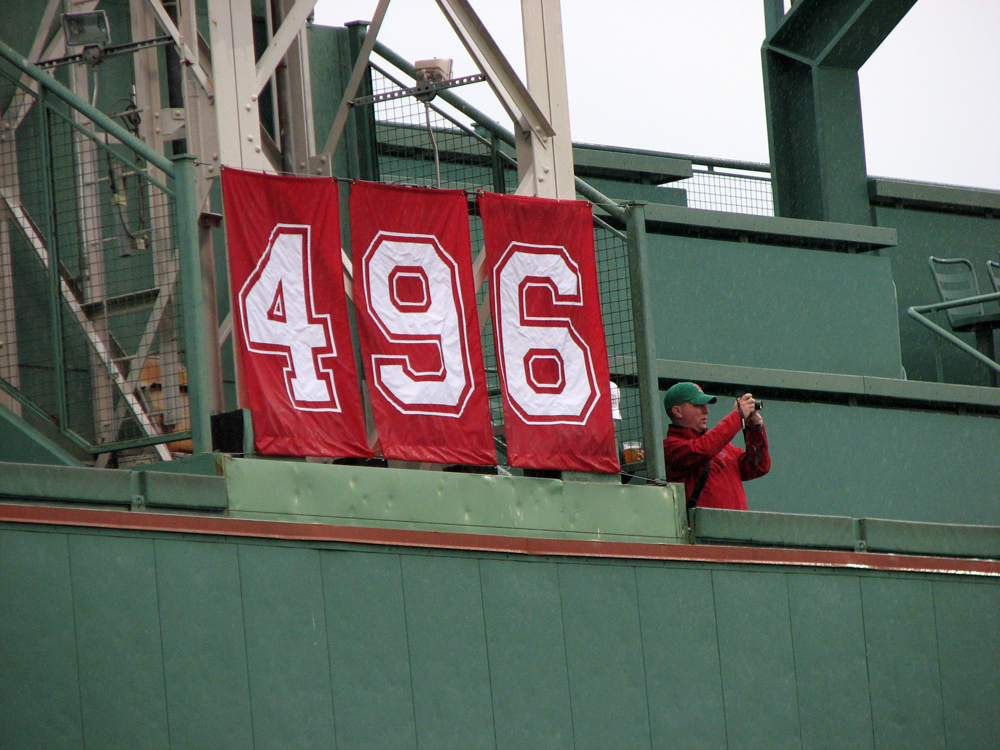 Manny Ramirez's home runometer is stuck.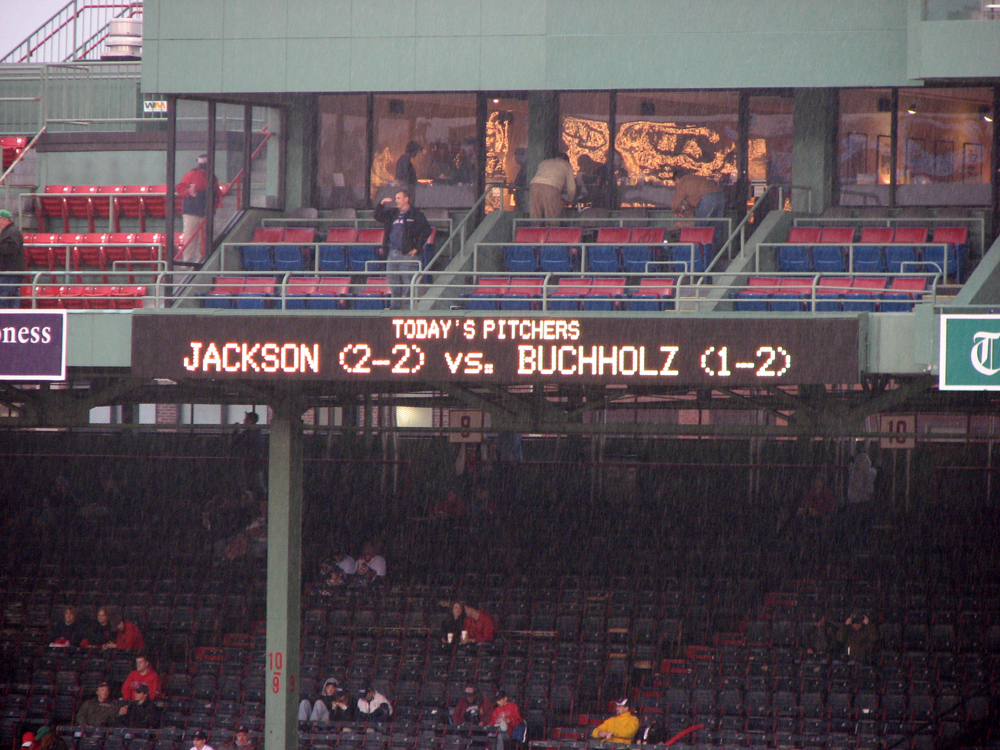 Round 2 for this pair of pitchers.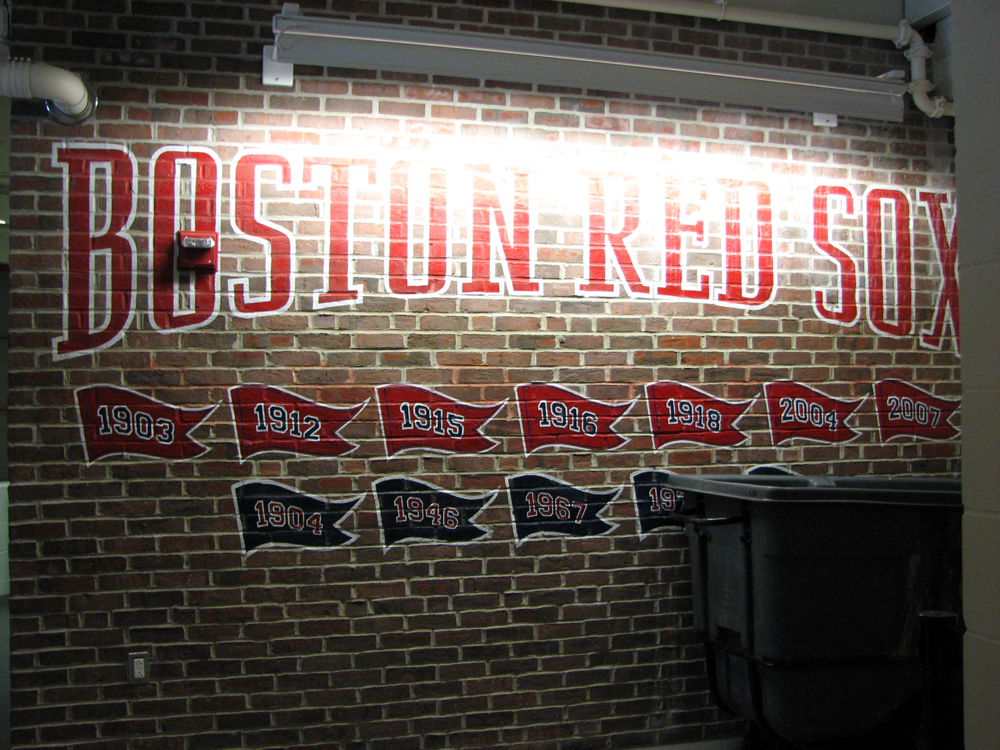 Another subtle reminder of the 2007 season. This one is near the second floor women's restroom by the third base concourse.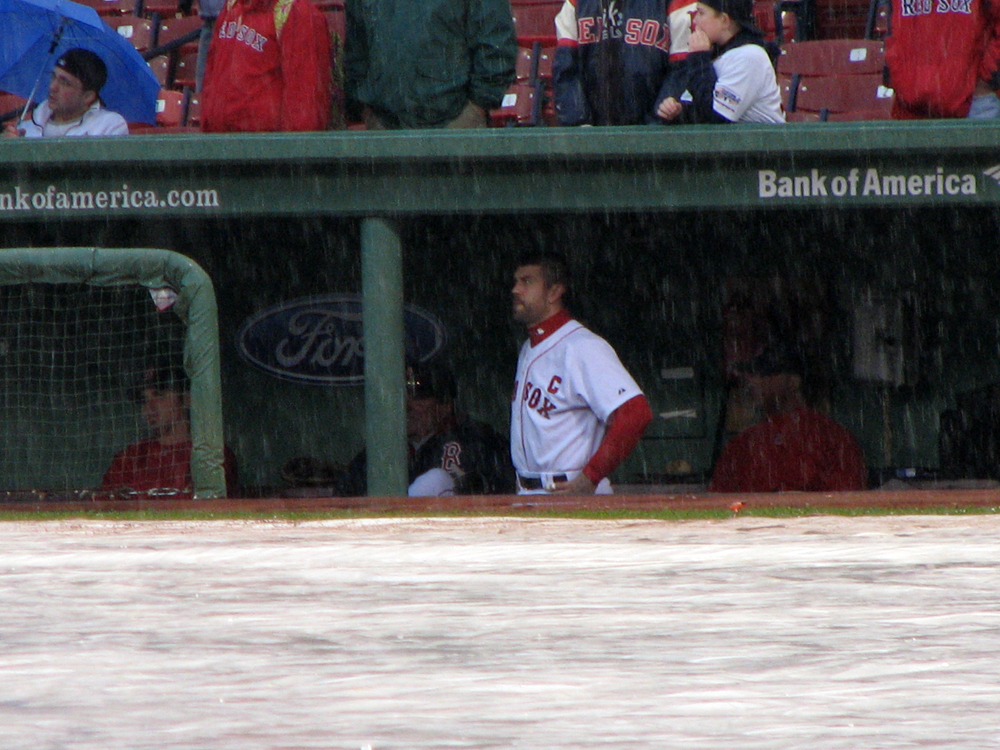 During the lengthy rain delay Jason Varitek decided at long last to change his at-bat music.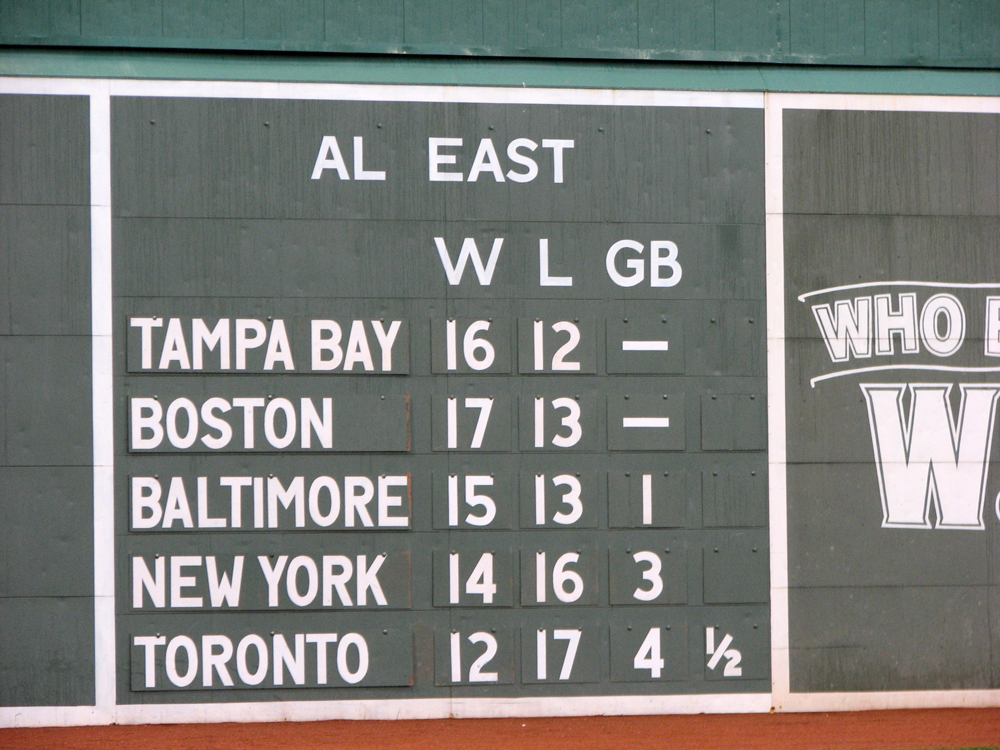 The top teams of the AL East face off.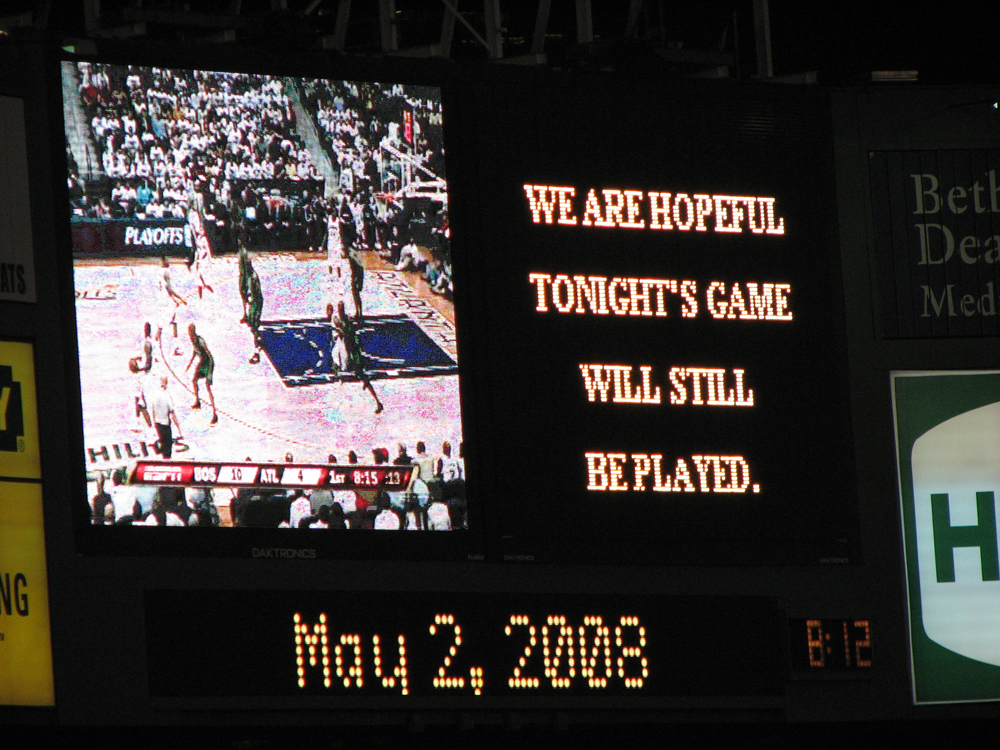 Reassuring messages flashed on the Jumbotron while the crowd was somewhat appeased by the Celtics game being shown in lieu of live baseball.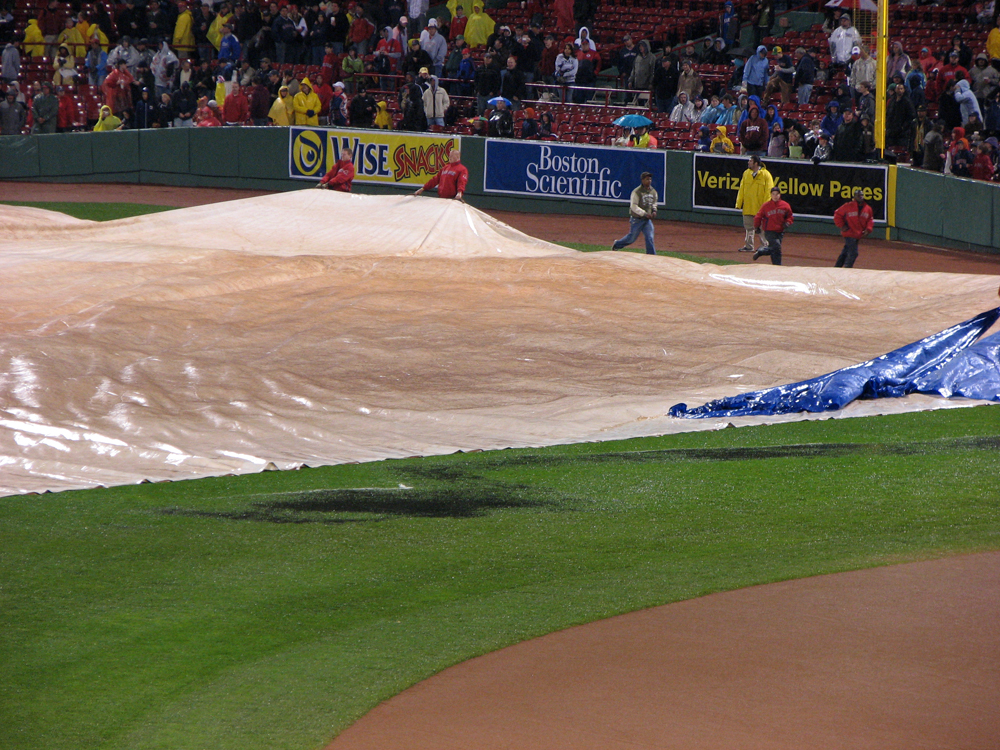 8:58:58 PM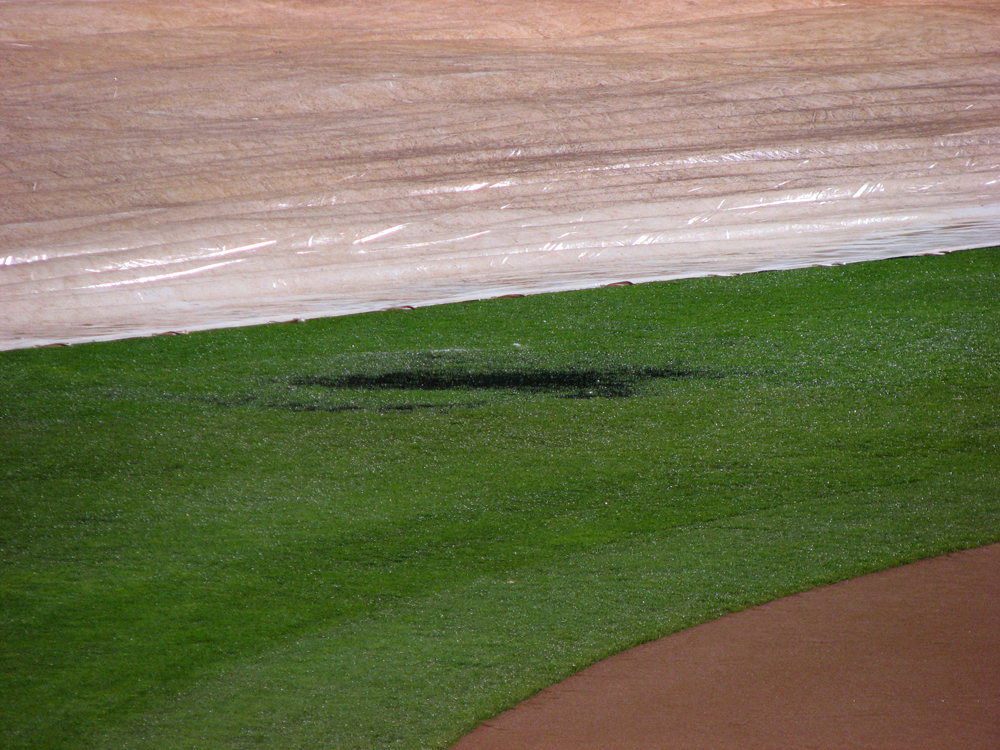 8:59:15 PM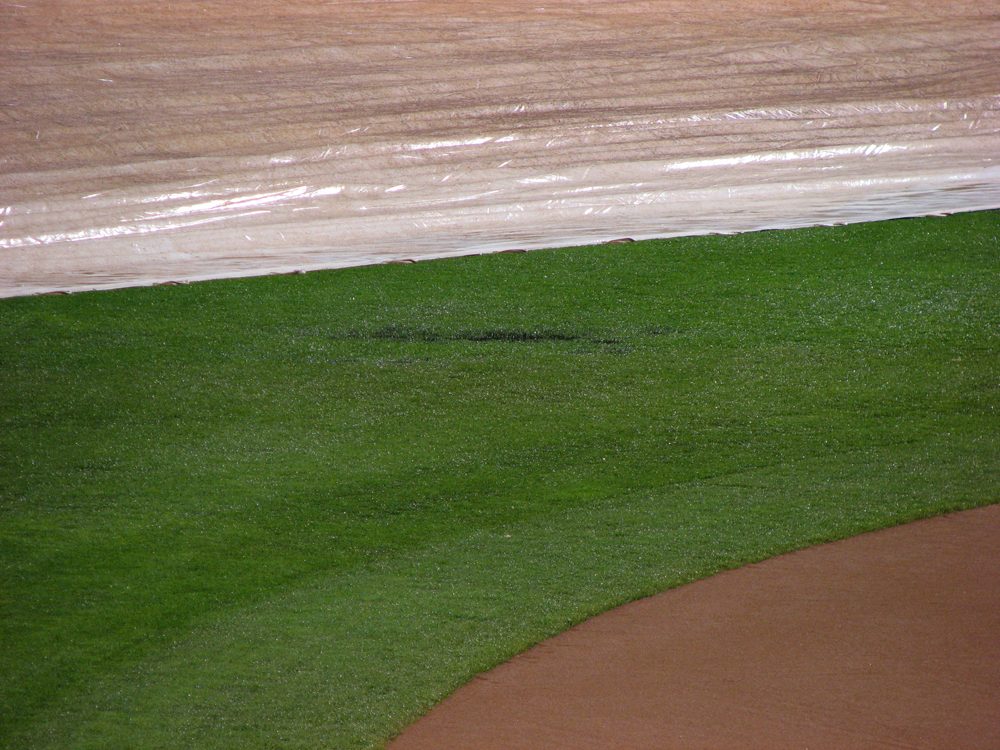 9:00:01 PM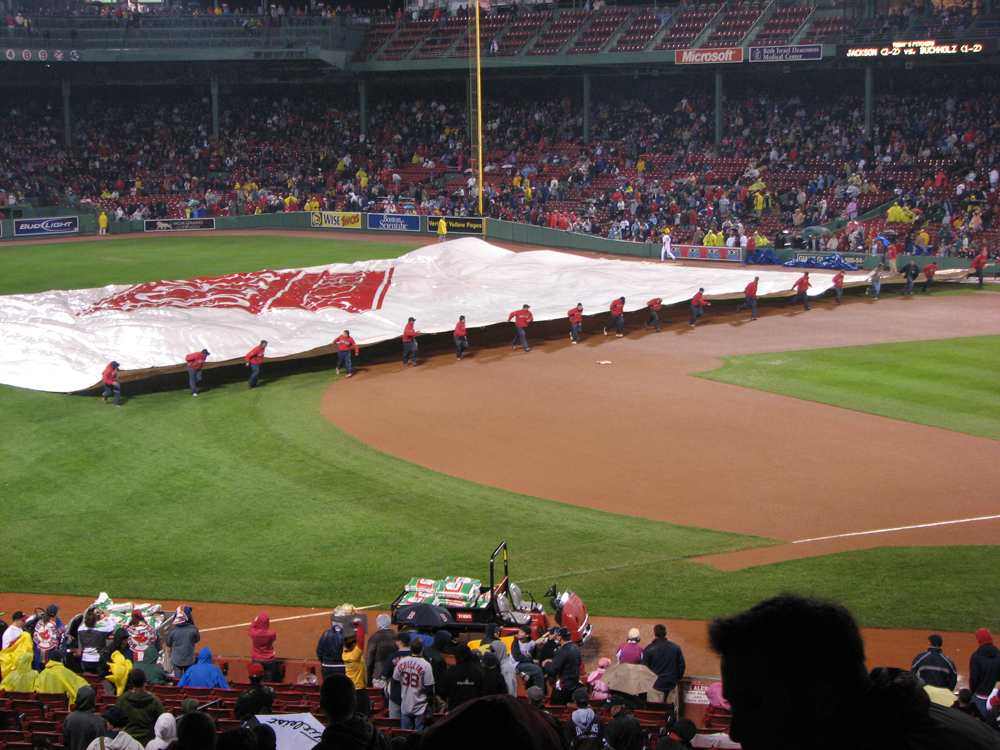 Besides Brandon Moss, the other heroes of the evening.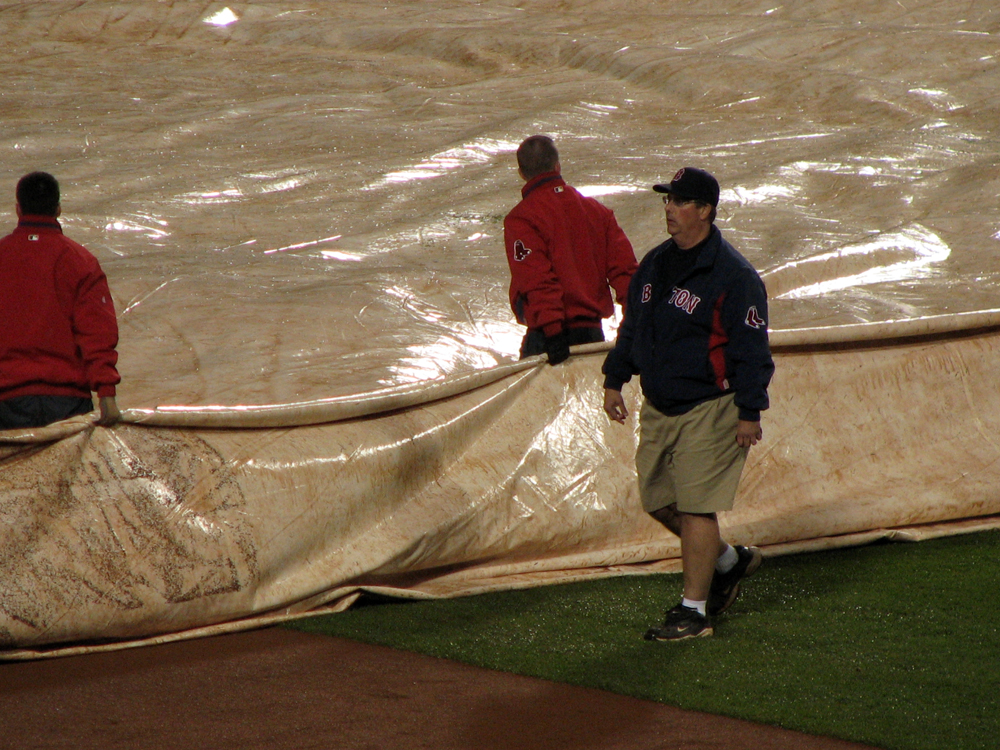 David Mellor, head groundskeeper, gets the field in tip-top shape.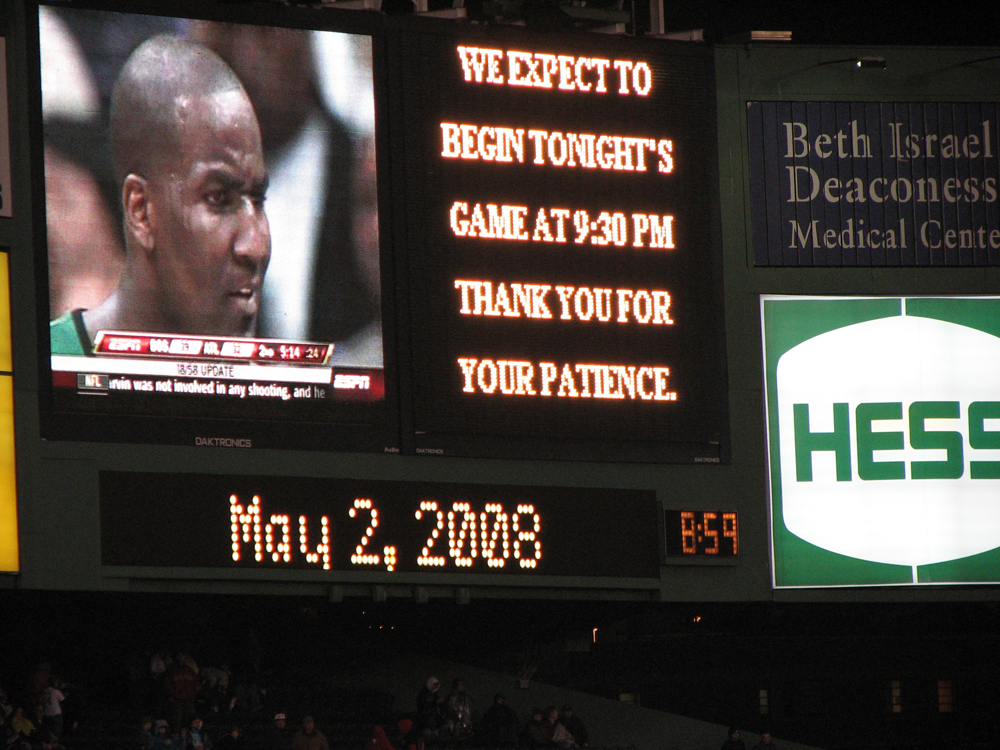 Kendrick Perkins wonders what took so long for the game to get underway.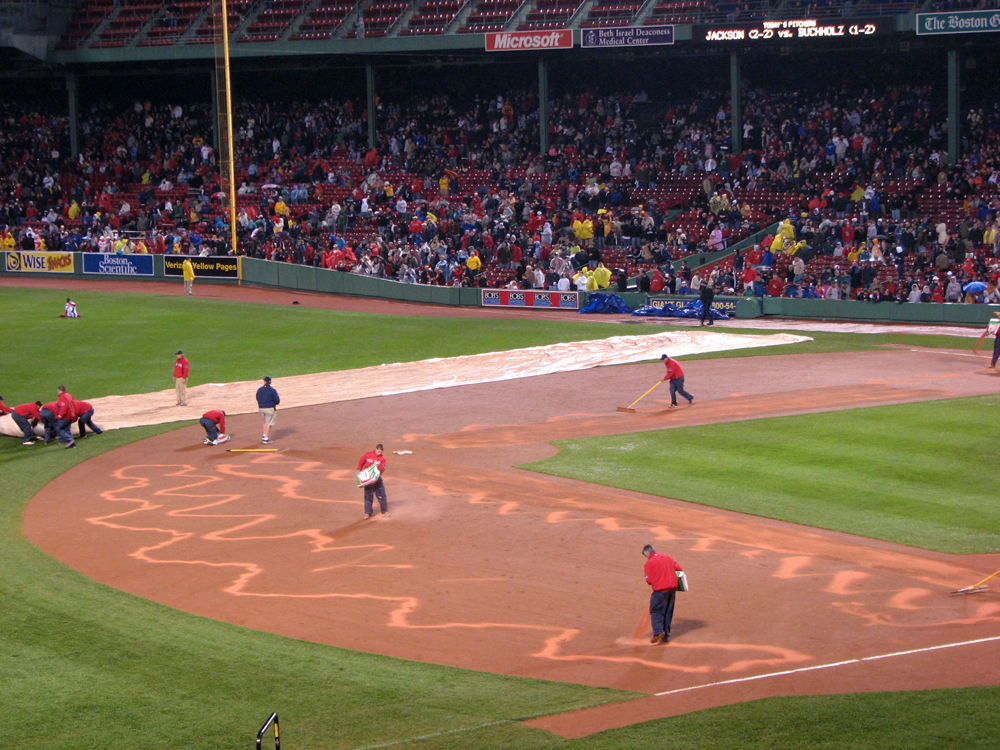 Fenway sandpainting.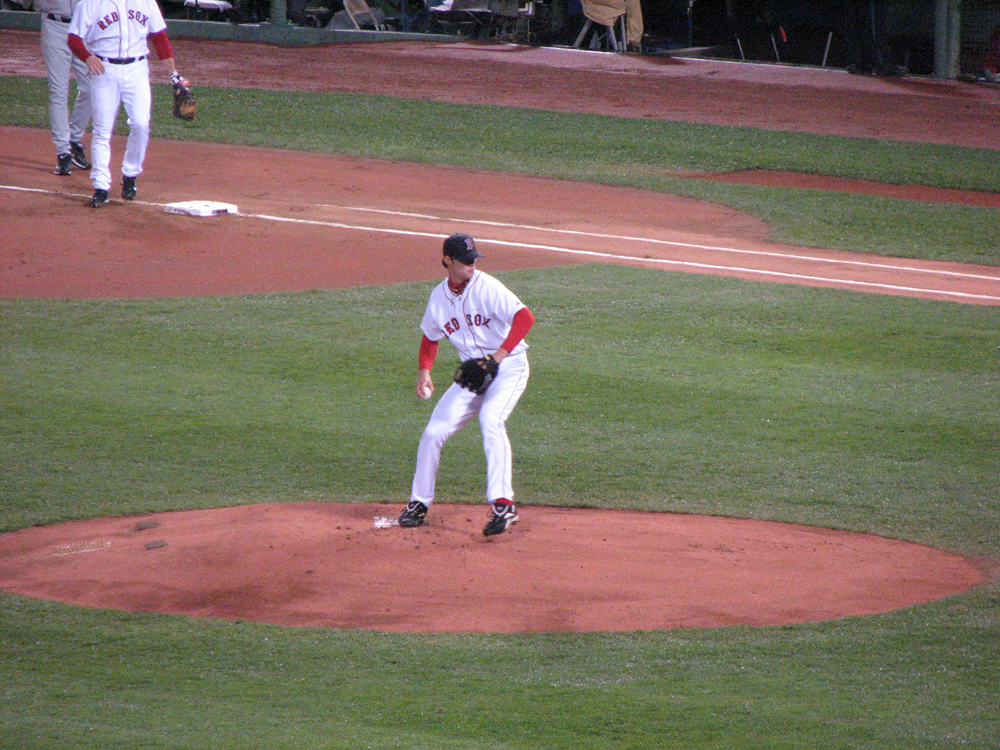 Clay Buchholz warms up after the 2:27 delay.