Rob Bradford of the Boston Herald revealed that Dustin Pedroia played the final two months of the season with a cracked hamate bone in his left hand. This is the same bone that David Ortiz and Wily Mo Peña have had removed and is commonly fractured by batters and golfers.
Now that Pedroia has followed in the footsteps of his teammate Ortiz, could the Silver Slugger award be close behind? Ortiz garnered his fourth Silver Slugger award yesterday. Ortiz also had surgery recently, but his procedure was on the torn meniscus in his right knee. Follow the link for actual images of arthroscopic procedures from Wheeless' Textbook of Orthopaedics hosted by Duke University.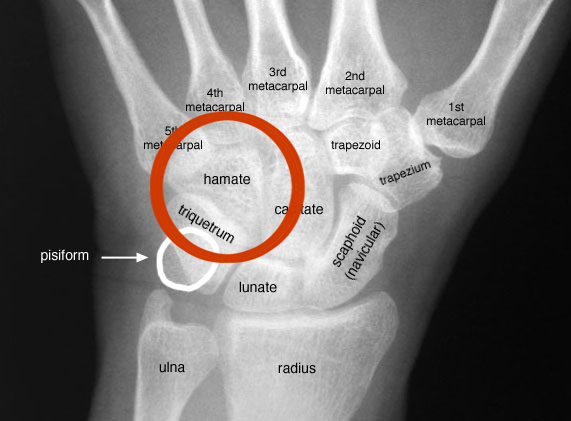 Image courtesy of the College of Health and Human Performance, University of Florida via the University of California.