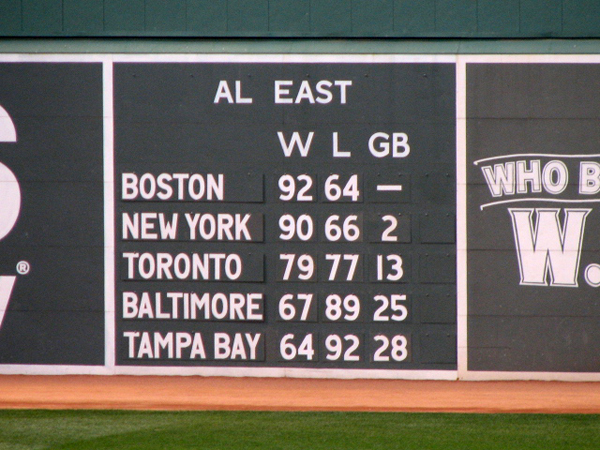 Before.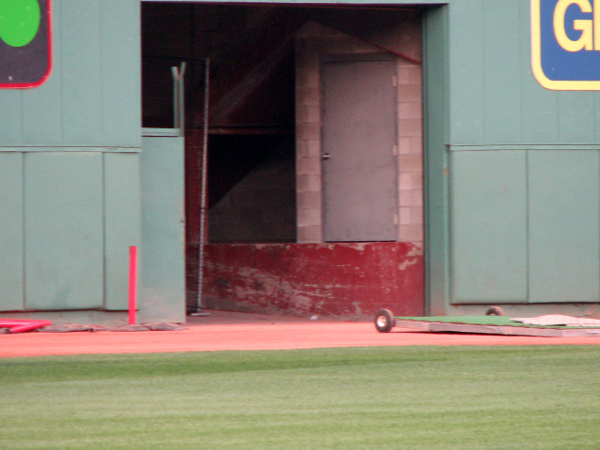 Behind the door that has a door in it there is a floating door.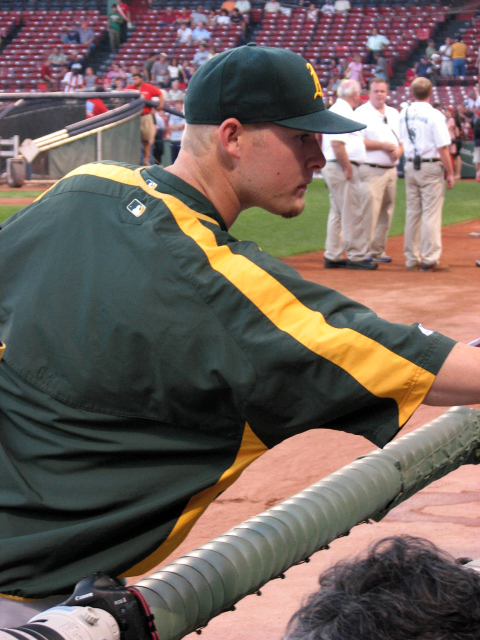 Well-regarded prospect Daric Barton signed autographs before the game.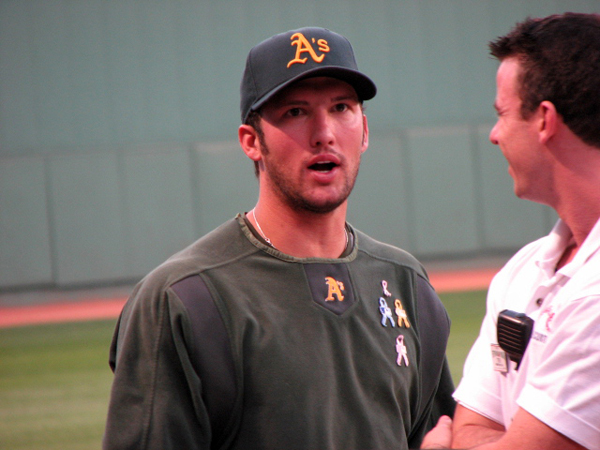 Houston Street chatting with a Fenway staff member.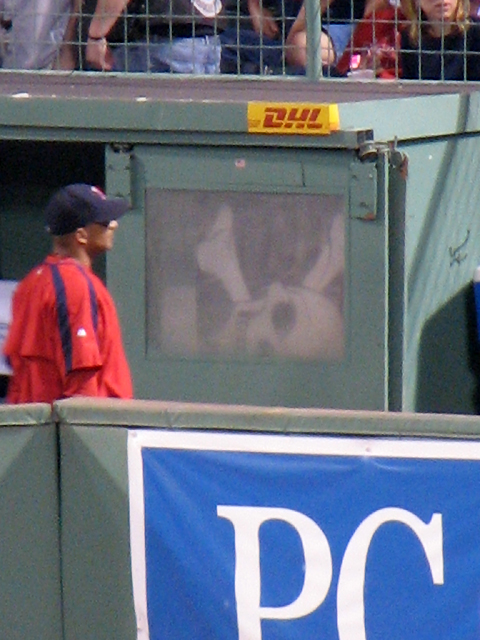 The Jolly Roger in the bullpen.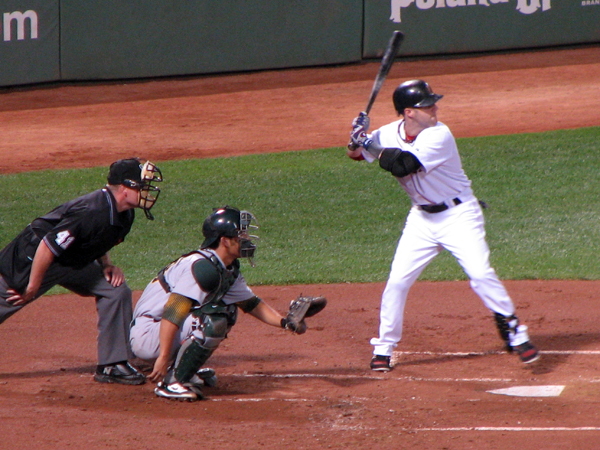 Two of my favorite players: Kurt Suzuki and Dustin Pedroia.

He's back, and he's back medium-sized (so far).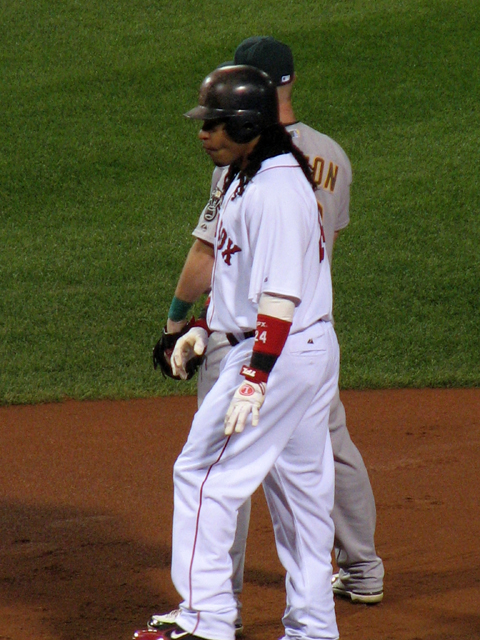 Ramirez after his single.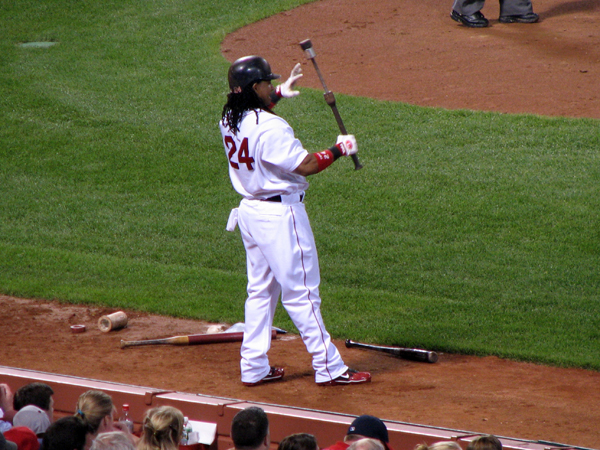 Ramirez with an odd warm-up contraption.

Judging by Jonathan Papelbon's sly smile something off-color was spoken between him and J.D. Drew.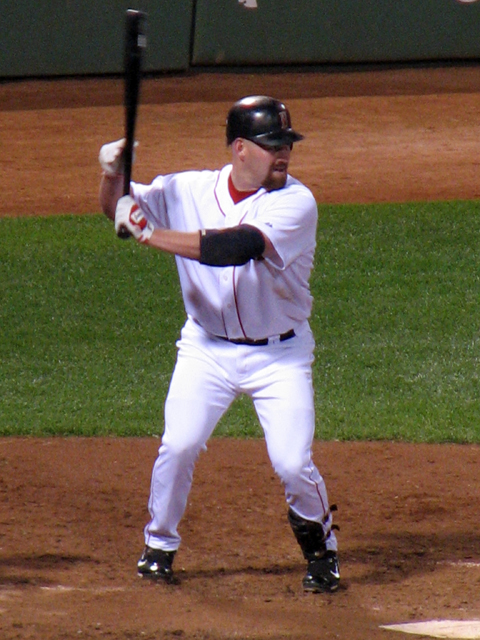 Kevin Youkilis was back to his old ways... fouling shots off himself.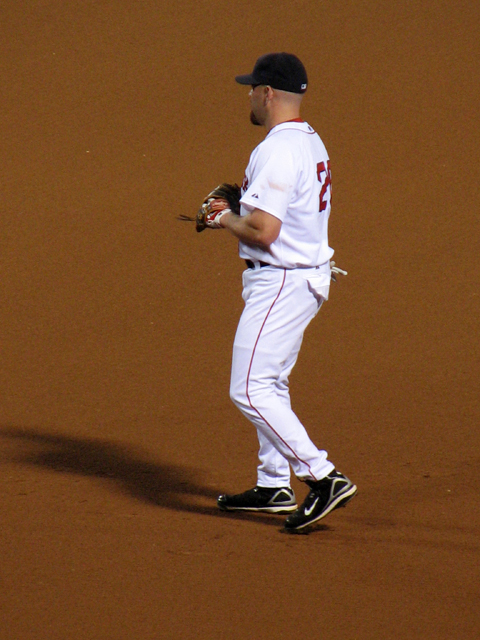 But he stayed in the game to field no worse for the wear.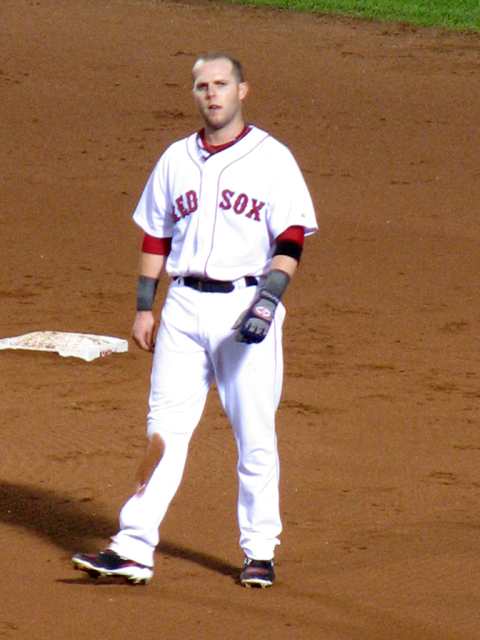 "Pedro, you're 5-foot-6, you're balding and you're not an athlete…how the hell are you in the big leagues? Figure that out and go get it done." Arizona State baseball coach Pat Murphy.

Lugo duo.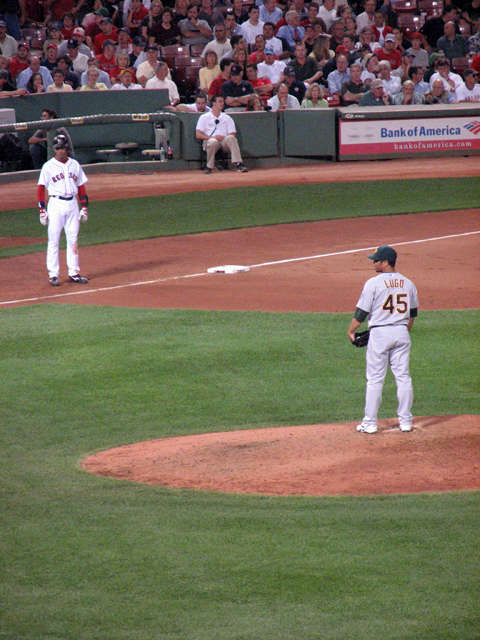 Brother from another division.