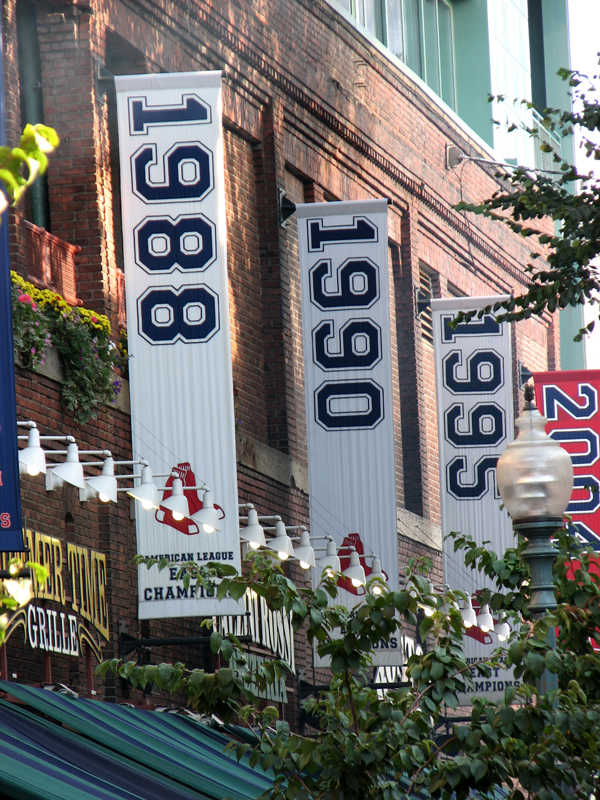 Twelve years later. I had a feeling yesterday. This is the first picture I took.

Before.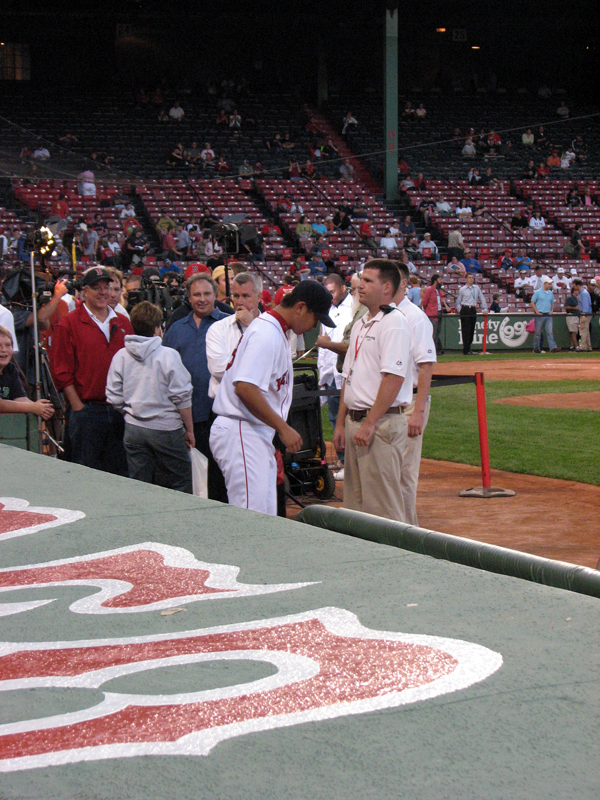 Daisuke Matsuzaka bowing before taking the field.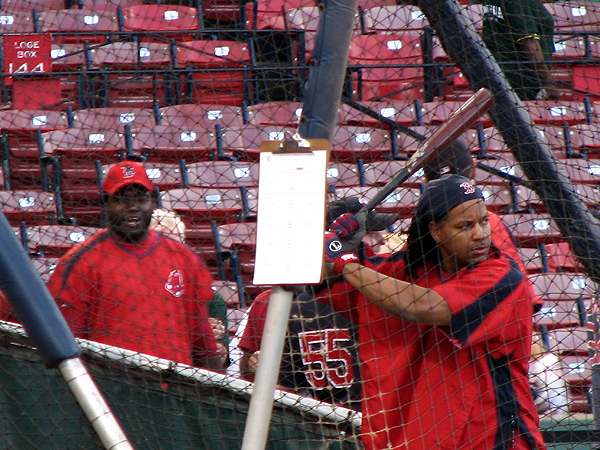 David Ortiz and Manny Ramirez take turns at batting practice.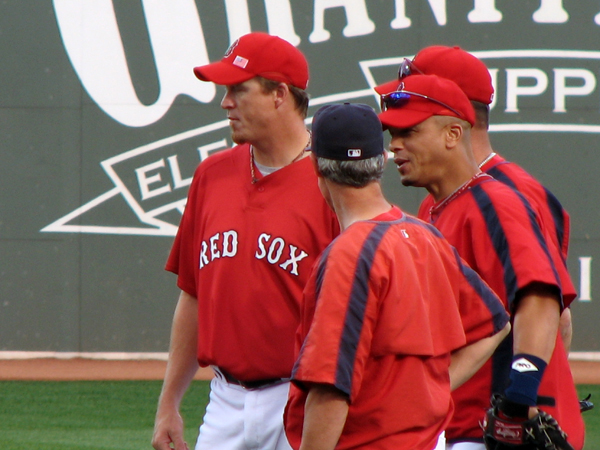 Mike Timlin, Royce Clayton, and others chewing the fat.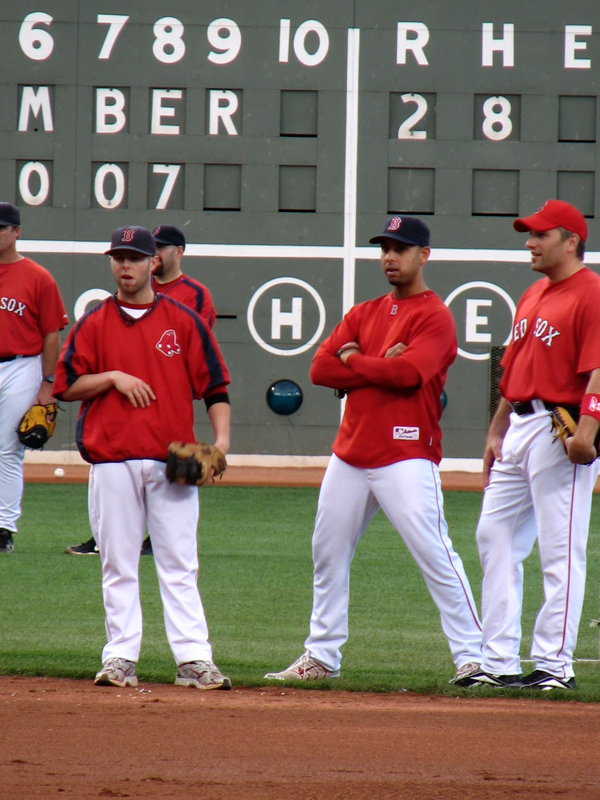 Dustin Pedroia, Alex Cora, and Doug Mirabelli discuss Navier-Stokes equations with regard to the gyroball.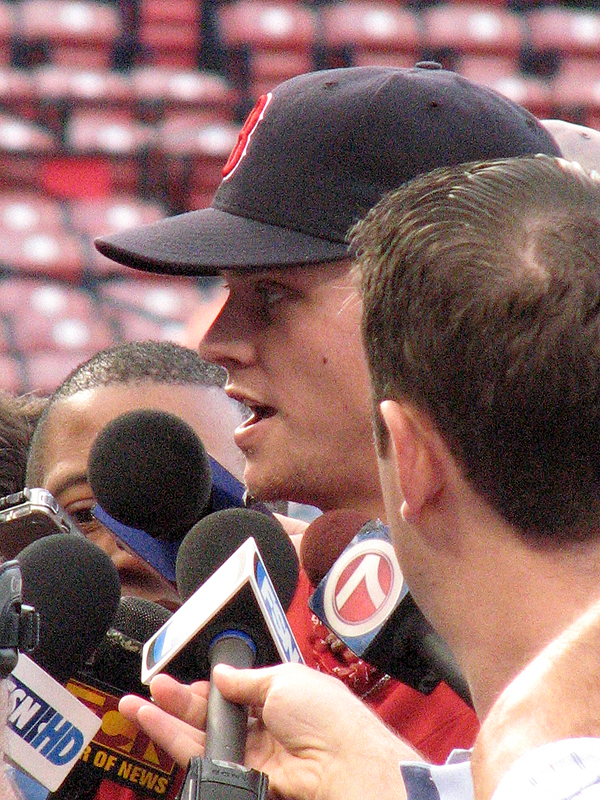 Clay Buchholz was shut down for the remainder of the season.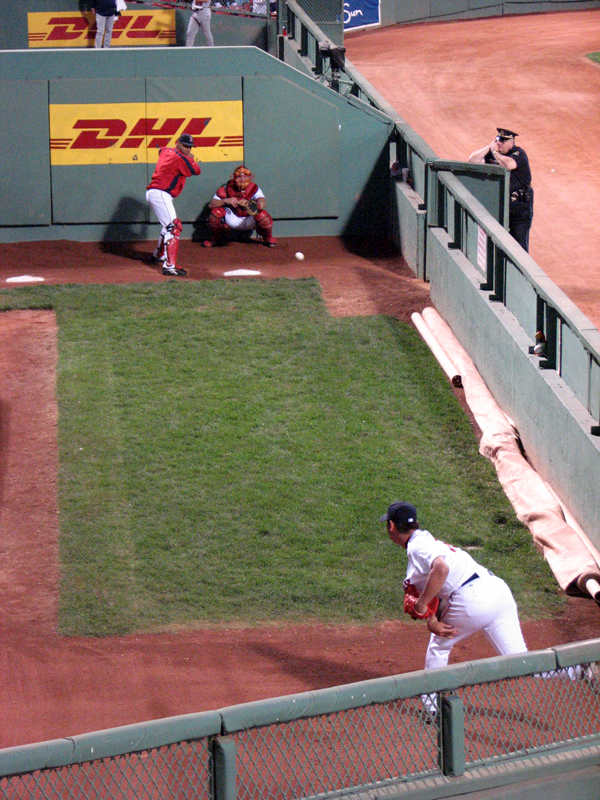 Matsuzaka warmed up with a left-handed batter standing in...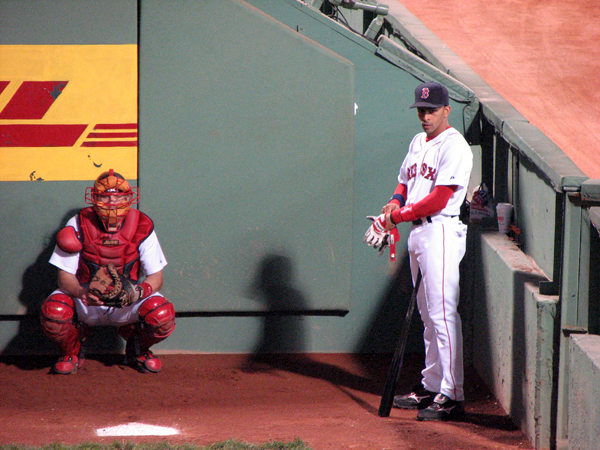 as well as a righty.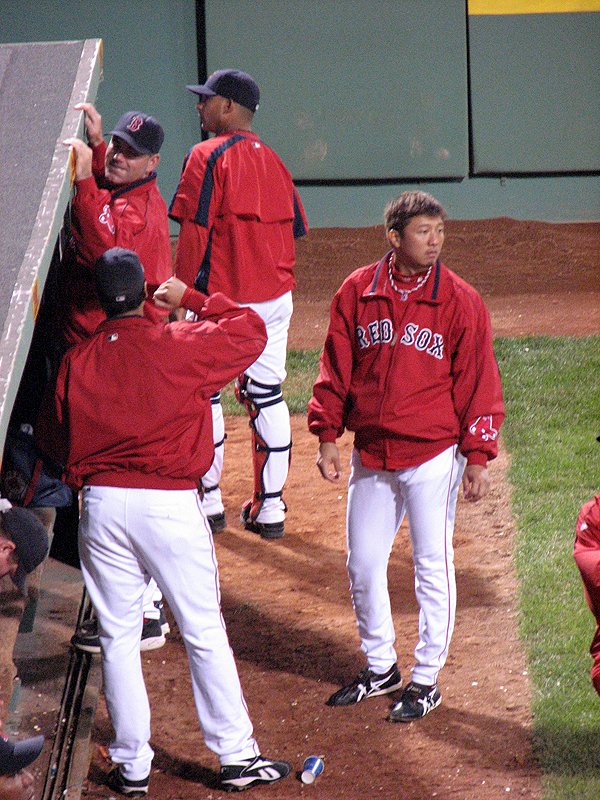 The relief corps looking for their rhythm.

The K-Men commemorated Matsuzaka's punchouts and noted his 200th strikeout.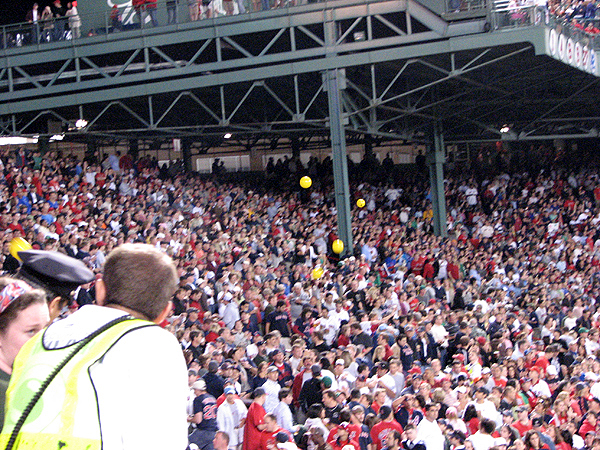 Smiling yellow beach balls jounce through the crowd.

One half of the equation required for the clinching of American League East title was complete.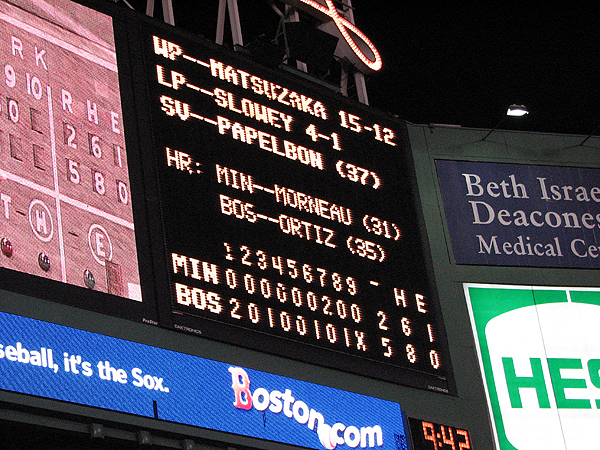 The final line.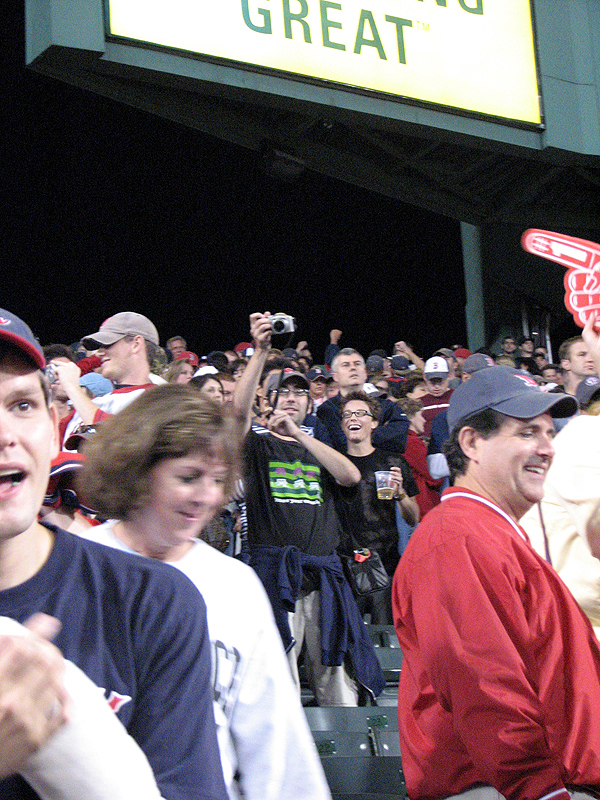 Jere sees me seeing him.
More photos from Friday to come.