Game 152: September 18, 2007

Red Sox
3
H: Manny Delcarmen (9)
BS, L: Eric Gagne (4, 3-2)
90-62, 3 game losing streak
31-14-5 series record
Divisional magic number: 9
Postseason magic number: 4
Blue Jays
4
W: A.J. Burnett (9-7)
S: Scott Downs (1)
76-75, 2 game winning streak
22-20-7 series record
Highlights: The Red Sox scraped two runs from under the clutches of the outstanding Burnett, who would be a Cy Young contender this season if he hadn't been injured. In the fourth Mike Lowell planted a single to the hot corner where Hector Luna couldn't uproot it. Boston's third baseman scored on Jason Varitek's double to left. Dustin Pedroia sneaked a single by Aaron Hill and notched the go-ahead run on David Ortiz's left-center double that skidded all the way to the wall. After Gagne's eighth inning, three-run meltdown, Julio Lugo brought his team within one run with a two-out solo shot to left. But Jacoby Ellsbury watched the third strike pass him by and Jon Lester's solid start was squandered.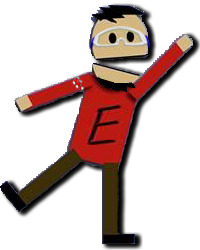 Throw a fucking strike, Red Sox fucka
You're a run-walking in Red Sox fucka
You're a Red Sox fucka, yes, it's true
Nobody fucks Red Sox quite like you
Make a fucking pitch, Red Sox fucka
You're the one that fucked the Red Sox, Red Sox fucka
You don't eat or sleep or mow the lawn
You just fuck the Red Sox all night long
[Farting noses]
MALE FAN: What's going on here?
FEMALE FAN: What garbage!
ANOTHER MALE FAN: Well, what do you expect? He's Canadian.
FEMALE FAN: Why are you blaming Canadians? Francona should have pulled Gagne after he walked in the tying run!