Game 147: September 12, 2007

Devil Rays
4
H: Gary Glover (9)
H: Dan Wheeler (16)
BS, L: Al Reyes (3, 2-3)
61-85, 2 game losing streak
15-28-5 series record
Red Sox
5
W: Jonathan Papelbon (1-2)
89-58, 2 game winning streak
31-12-5 series record
Magic number: 12
Highlights: David is Goliath.
Jon Lester was out of sorts; 93 pitches couldn't carry him past the fourth inning. The frame-by-frame breakdown revealed a somber portrait of a young pitcher sputtering against a swing-happy impatient hitters:
First: 32 pitches, nine batters, four hits, four earned runs, two walks, one strikeout, one home run
Second: 22 pitches, five batters, two hits, one walk, two strikeouts
Third: 24 pitches, five batters, one hit, two strikeouts
Fourth: 15 pitches, four batters, one hit, one walk; left game with two out and two on
To be sure, B.J. Upton's home run was a cheap shot off Pesky's Pole; in any other park it would have been the second out of the inning. Lester appeared rattled by the shot, allowing two more hits and a walk before striking out Josh Wilson. The inning concluded, narrowly preventing the Devil Rays from batting around.
The trainer was summoned in second, but Lester remained on the mound, steadfast in spirit if not in his stuff.
Julian Tavarez assumed the greenhorn's place and pitched three near-perfect innings of relief. Terry Francona brought in Manny Delcarmen in the seventh when Joe Maddon decided to go to his switch-hitting pinch hitter Greg Norton with one on and two out. Delcarmen nimbly backhanded the resulting comebacker and relayed to first for the last out.
In the eighth Francona again swapped out relievers with two out and men on, playing the left-handed match-up of Hideki Okajima against Carl Crawford. Maddon had home plate umpire Greg Gibson remove Okajima's various bracelets, but the tactic failed. Crawford struck out swinging on seven pitches.
Jonathan Papelbon iced the next three batters with his typical aplomb. He didn't strike them out, but they all failed to get the ball out of the infield.
Defying fate and ignoring those ominous plays that characterize those seemingly inevitable losing efforts, David Ortiz all but willed his team to win. He had lined out to Carlos Peña in the first, catching Dustin Pedroia shimmying off first base for an inning-ending double play. The designated hitter repeated the feat in the seventh. Destiny also flouted Jason Varitek in the second when his hard-hit shot was snared by Wilson in the hole.
Ortiz took fate into his hands in the third, turning on a fastball inside to give a fan in the lower rows of section 43 a souvenir.
Even the much-maligned and snake-bit J.D. Drew notched a groundskeeper's extra base hit thanks to a bizarre bounce over Carlos Peña's head. That it was scored a double was based entirely on Drew's superb baserunning. See what happens when you don't boo players on the team you follow?
The scene in the ninth was reminiscent of so many storybook endings in Ortiz's illustrious career: late and close, his bat alone between victory, a game-extending tie, or a loss. This time, and for the first time this season for Ortiz, Clotho wove the priceless filigree of a game-winning two-run home run into the dazzling tapestry of the slugger's career.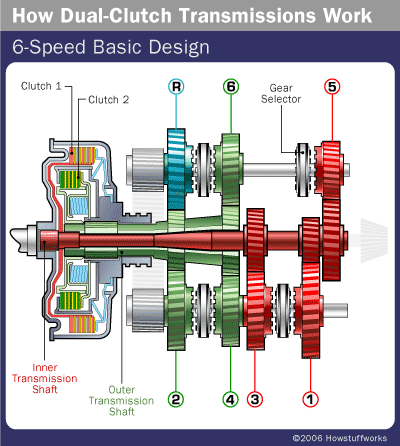 Diagram courtesy of How Stuff Works.