Game 128: August 24, 2007

Red Sox
11
W: Josh Beckett (16-5)
H: Javier Lopez (10)
H: Hideki Okajima (24)
77-51, 1 game winning streak
26-11-5 series record
White Sox
3
L: Jon Garland (8-10)
56-71, 2 game losing streak
16-21-3 series record
Highlights: Beckett racked up another win, a statistic impressive when reeling out Cy Young criteria but one that belies the fact that this was not one of his better games. The batters picked up their starter by combining for 15 hits, three doubles, and one home run. All the more surprising is that Beckett's sub-par outing came against one of the worst teams in baseball. Two seasons removed from their championship the White Sox have plummeted to last place in the AL Central. Who would have thought a club that so recently won it all would be vying for last place with the lowly Royals?
Even more than Red Sox fans, the adherents to South Siders are plagued with an inferiority complex. The source of their consternation is eleven miles to the north and not even in the same league (literally and figuratively, at least this year) as them. The White Sox were never redolent in the romance that swathes the crosstown Cubbies. Instead they were the stepchildren of the City of the Big Shoulders, jostled into the background in the family portrait of Chicago sports.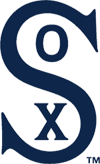 Penance for 1919 has long been paid, mostly by "Shoeless" Joseph Jefferson Jackson's lifetime on baseball's banned list. Given the atmosphere of baseball in that era, Jackson can well be seen as collateral damage in Kennesaw Mountain Landis's crusade to rid baseball of gambling.
The two Sox organizations share more than similarities in name. Allan Wood chronicled the Red Sox's 1918 championship and presents some evidence that this series was also fixed. But the resolution of the Great War and the ravages of a flu pandemic distracted Americans from sports, so that championship series escaped scrutiny.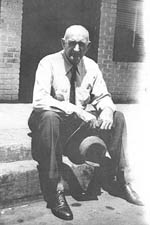 If World War I had ended a year earlier, it could have been Babe Ruth running a liquor shop (and undoubtedly drinking down the profits) in Greenville, South Carolina in his golden years, not Jackson. Maybe kids would be playing in Shoeless Joe Jackson League baseball and you would see his plaque in Cooperstown.
As much as I appreciate the loyalty of Chicago's senior circuit club, exploring the web sites of White Sox followers was eye-opening, fascinating. I believe on this very site I had criticized these fans based solely on a single visit to U.S. Cellular Field. These fans have an upstart quality to them that reminds me of Red Sox devotees and many of them back it up with extensive knowledge of their team's history.
The 1919 Black Sox site is a multimedia recounting of that infamous year. Not only does it transport visitors to that era, it also compares the scourges of gambling and steroids.
White Sox Interactive states it is "totally biased," but what true fan isn't? Current quandaries are discussed in its fan forums and WSI Extras chronicles previous seasons in prose and sound. I will always be envious of this club's fight songs, especially "Let's Go Go Go White Sox!" by Captain Stubby and the Buccaneers. "Brass Bonanza" and "Sweet Caroline" just don't compare.
Not that the Red Sox don't inspire music. According to Remy and Orsillo, Hideki Okajima has a theme song that will be played when he next takes the mound at Fenway. Entitled "Okajima's Okey Dokey," it can't be any worse than "Gyroball." One endorsement is that the ditty inspired dancing in the clubhouse during the rain delay, whereas as the only thing Daisuke Matsuzaka's song has prompted is turning down the volume.
How do I know how silly a song about a non-existent pitch is? Because I bought it, just like any blinded fanatic would. USA Today captured this zealotry in a recent feature which highlighted the fact that the Red Sox possess a hegemony on road attendance, a dominance they wrested from the Yankees. Everywhere Boston goes, the nation follows.
Just ask the Bobbledesk Kids.
Chicago White Sox logo from 1919 courtesy of Chris Creamer's Sports Logos. Shoeless Joe in front of his Greenville liquor store ca. 1940 courtesy of Shoeless Joe Jackson's Virtual Hall of Fame.