The Wily Mo Peña Experiment, Boston phase, draws to a close. The erratic, brawny outfielder will likely be designated for assignment tomorrow morning to free a spot for the Red Sox's best pitching prospect, Clay Buchholz. The Old Towne Team requires a starter for the day-night doubleheader on Friday and Julian Tavarez pitched in the closing game of the Devil Rays series.
The Hardball Times opined that Buchholz could supplant Jon Lester as the fifth starter with a superlative showing. Sox Prospects dubbed him a right-handed version of Cole Hamels. Baseball Prospectus ranked the pitcher number one in the Red Sox organization and gave him the "excellent" rating, the only one in the system to attain the label. He slid in at number two, just under Jacoby Ellsbury, in Baseball America's list.
After Buchholz's major league debut, which I just got a last-minute ticket for, the twirler will be recalled to Pawtucket. The corresponding move will have either the recently inked Bobby Kielty or Ellsbury summoned to bolster the bench.
Will it be something like July 31, 2005? Or perhaps June 10, 2006? If I had my druthers I'd take April 5, 2006 but with a touch more run support.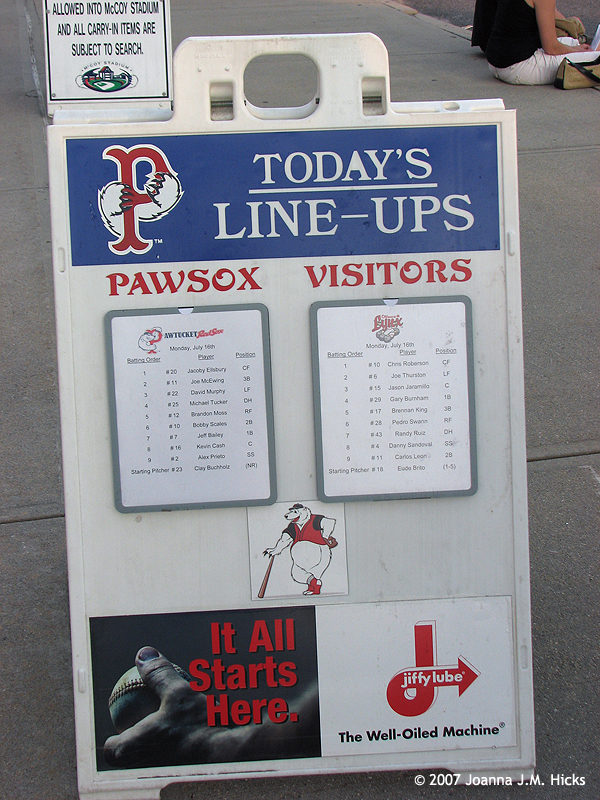 The lineup for Buchholz's Pawtucket debut.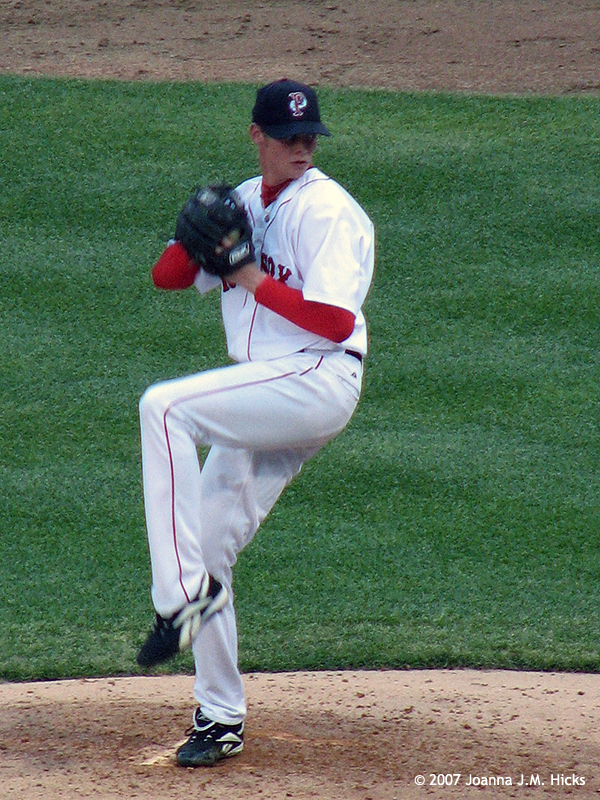 Buchholz gearing up to hurl a strike.