Shocking photographic proof that the Red Sox can beat the Rockies below. The images that follow may be disturbing for some audiences. Click on the picture for a larger version.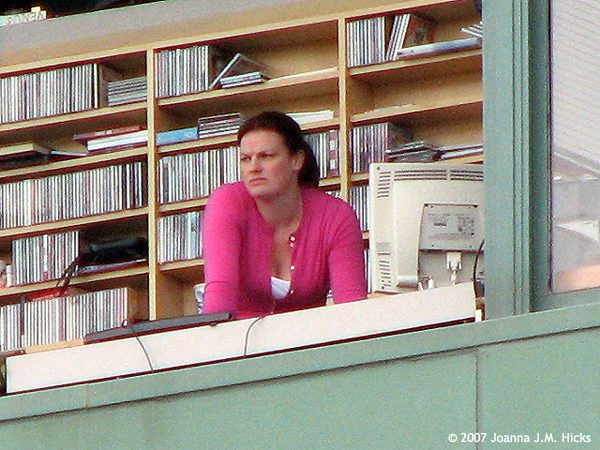 Sound booth employee poised for best moment to unleash "Rocky Mountain High." Something new: playing Supertramp's "Goodbye Stranger" during visiting team's pitching changes.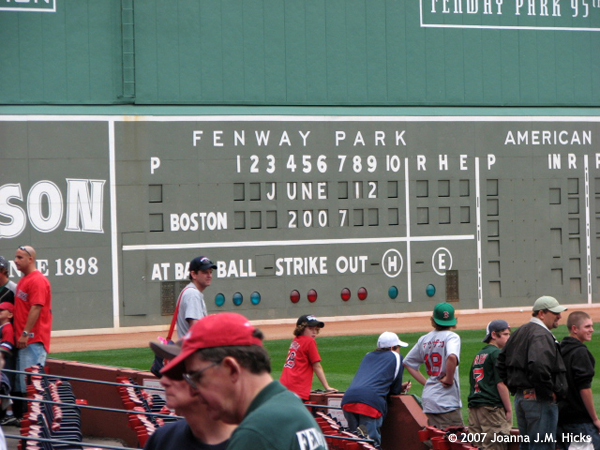 "Where is that damn "COL" sign from 2002? Did one of you guys use it to make colon jokes again?"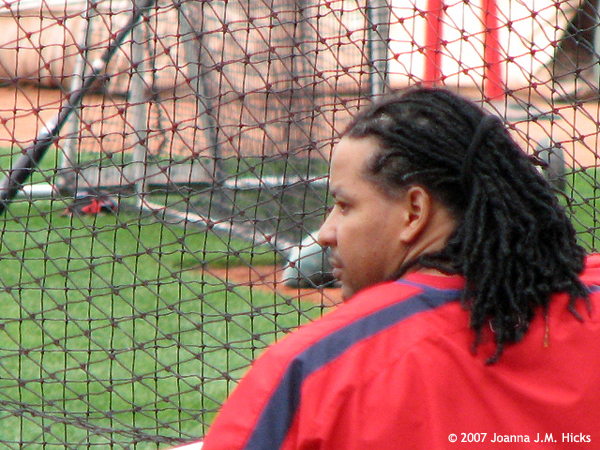 Manny deep in repose.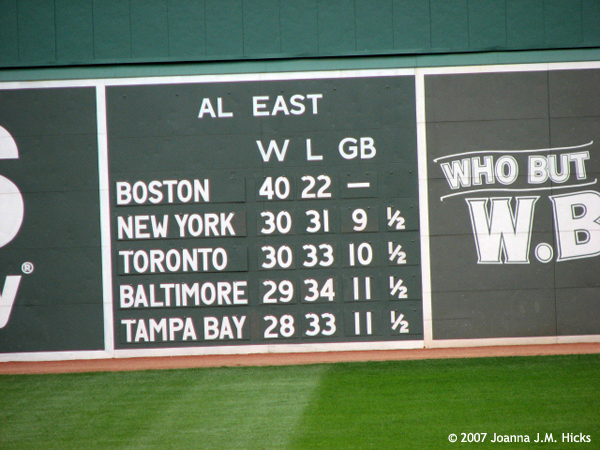 Oh noes teh yankeez r comin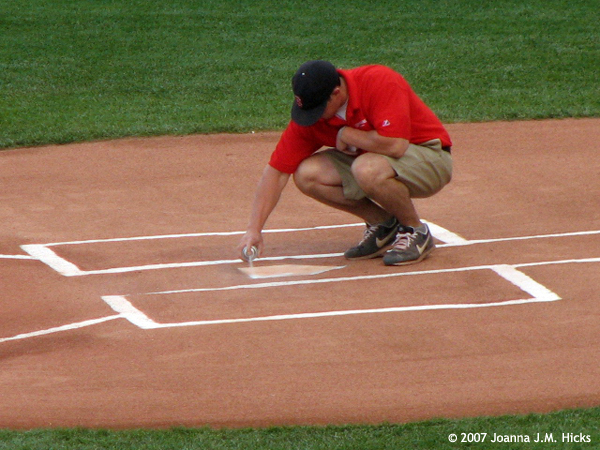 One way to paint the corners. Or should I have gone with "the easy way to tag home"?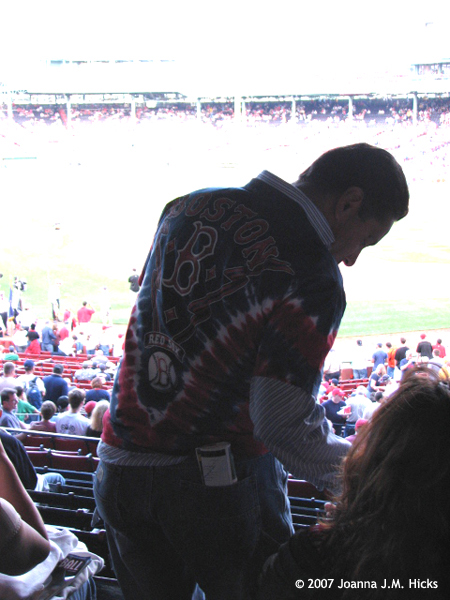 Office worker unchained: conservative striped shirt underneath, wacky tie-dye on top.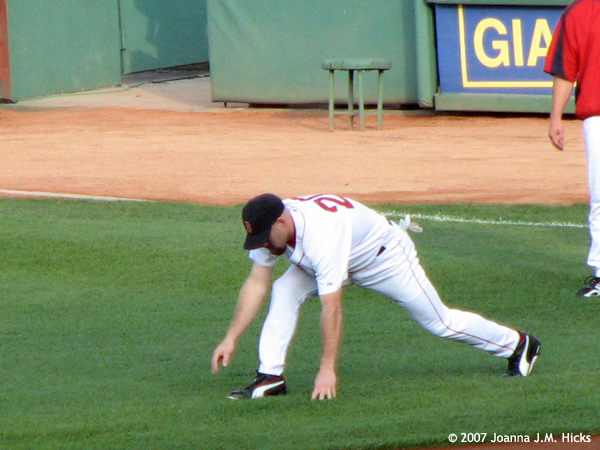 Picking the daisies.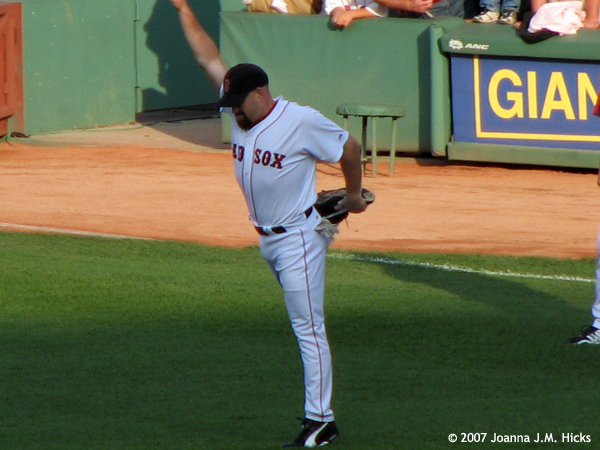 Touching the sky.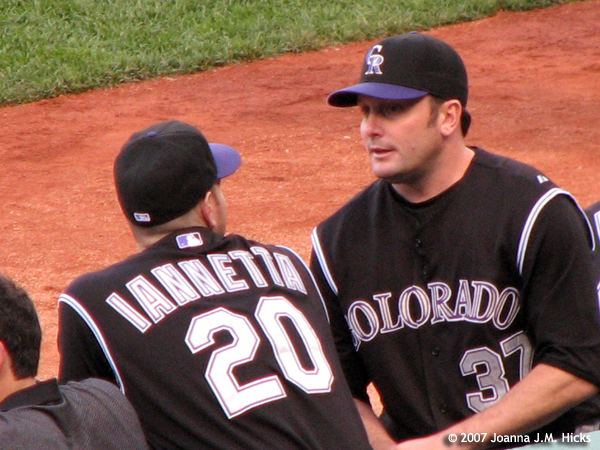 Local boys Chris Iannetta and Josh Fogg enjoy Fenway.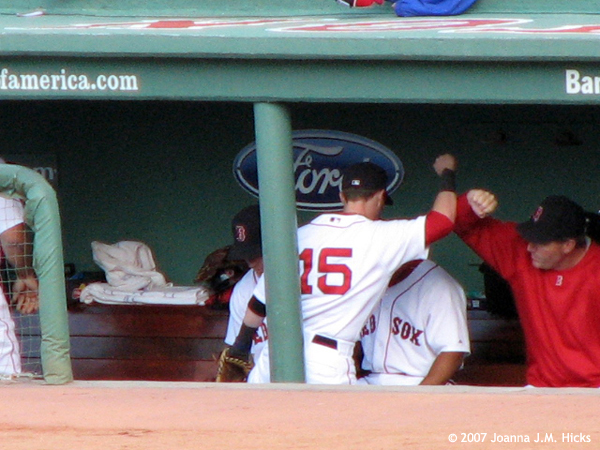 Hugs and hand pounds in the dugout.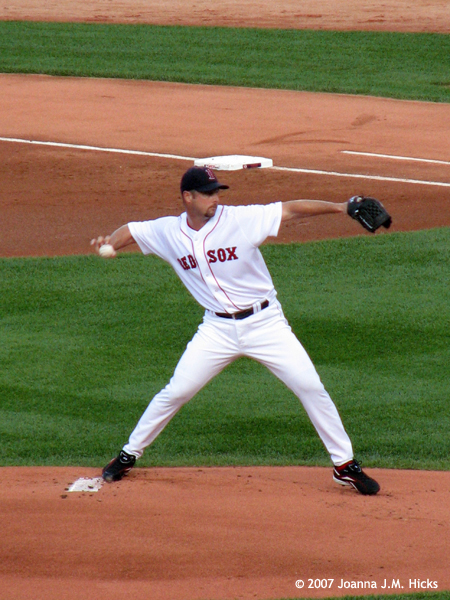 The butterfly emerges.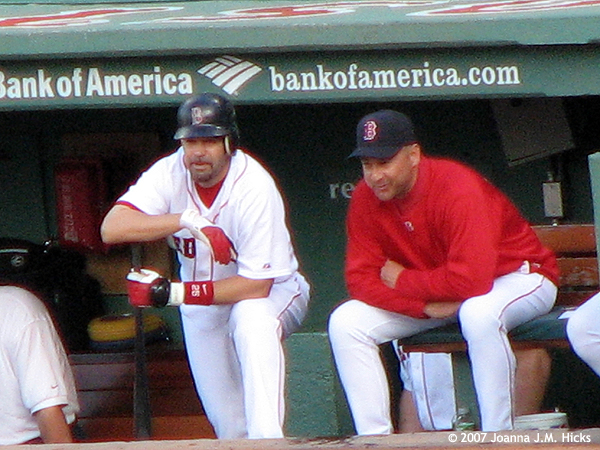 Mike Lowell warns Terry Francona of the perils of the hidden ball trick.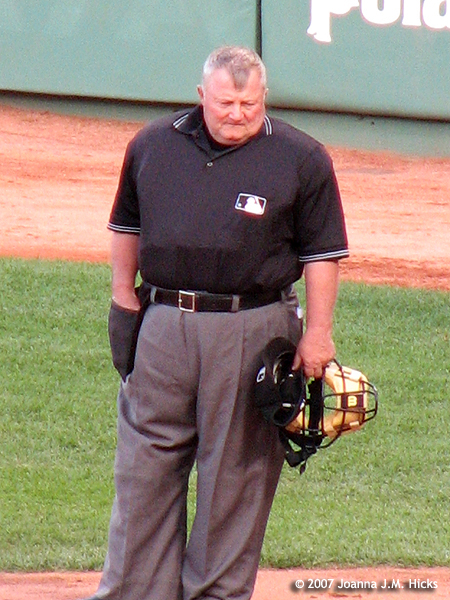 Bruce Froemming will retire at the end of this season. He didn't get hit by a foul ball that evening.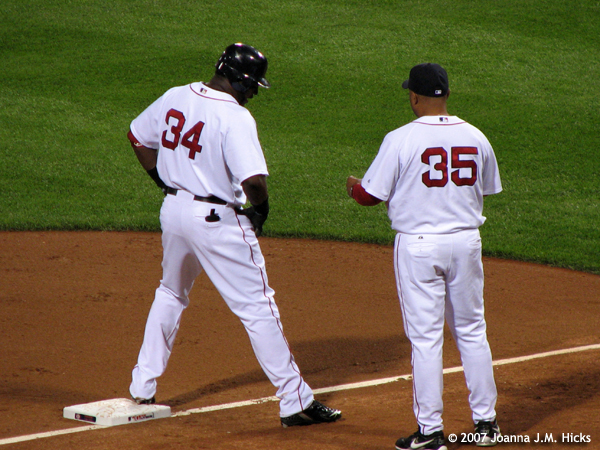 "Come on, DeMarlo. I can totally steal home."

Jonathan Papelbon in full stride.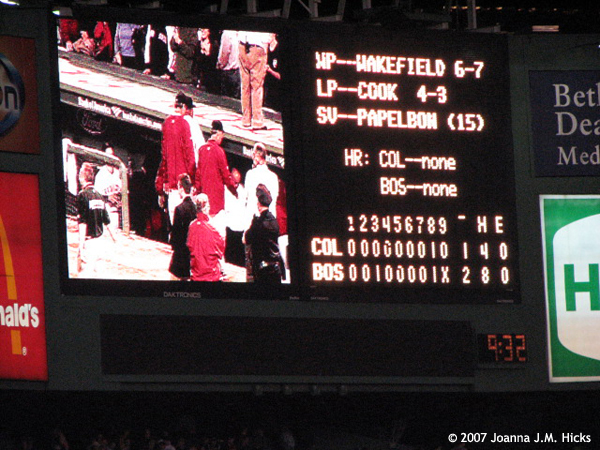 It really did happen. Sadly, just once.