Monday was Memorial Day, a day that unofficially marks the start of summer but more importantly honors the people who have served or sacrificed to protect our shared ideals. That day the American League Central-leading Cleveland squad visited and were vanquished, 5-3.
It was also the day of the first Royal Rooters outing of 2007. One member brought his friend who had lost a bet and had to wear a pink Jeter player tee the entire game. He was also supposed to wear a pink hat, but that part of the wager was waived. The hat would make an appearance elsewhere.
We sat in the bleachers. Needless to say, his attire didn't go unnoticed. The row behind him needled him mercilessly, chanting about the hue of the shirt and the player it represented.
My friend Matt called out cloyingly, "Miss, I for one think you look lovely. Don't listen to these hoodlums." Then, in a fake whisper accompanied by an exaggerated wink, "Call me later."
That unleashed the floodgates of feminine pronoun use by the entire section.
More than a few Type As in the section to our right were obsessed with starting the wave. They relentlessly marched the aisles like a martinet assembling their troops and were unfortunately successful in their gesticulations.
Matt did his trademark "Polite Heckling" routine. When Eric Wedge argued with the crew about the Casey Blake call, Matt hollered, "Eric Wedge, I am disappointed in your lack of courtesy and respect for authority figures! Please return to your dugout!"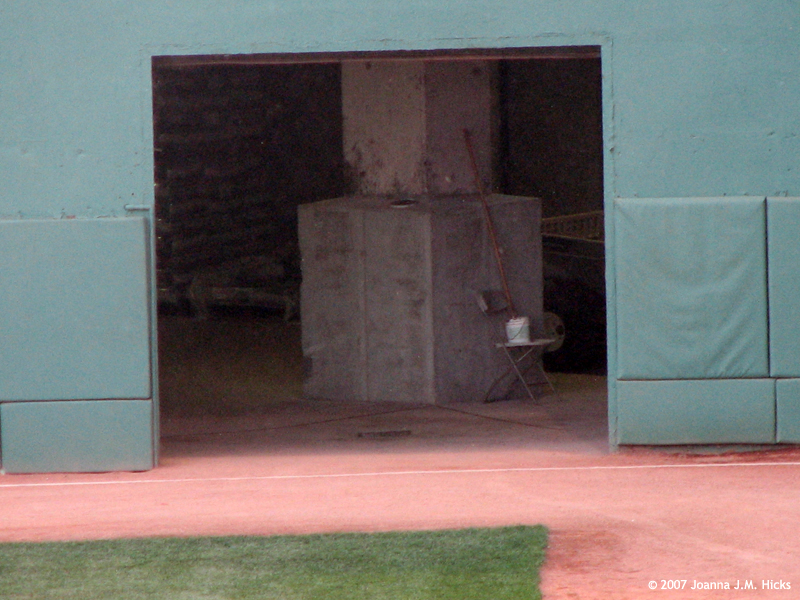 The left field garage door opened to reveal groundskeeping supplies and a massive support pillar.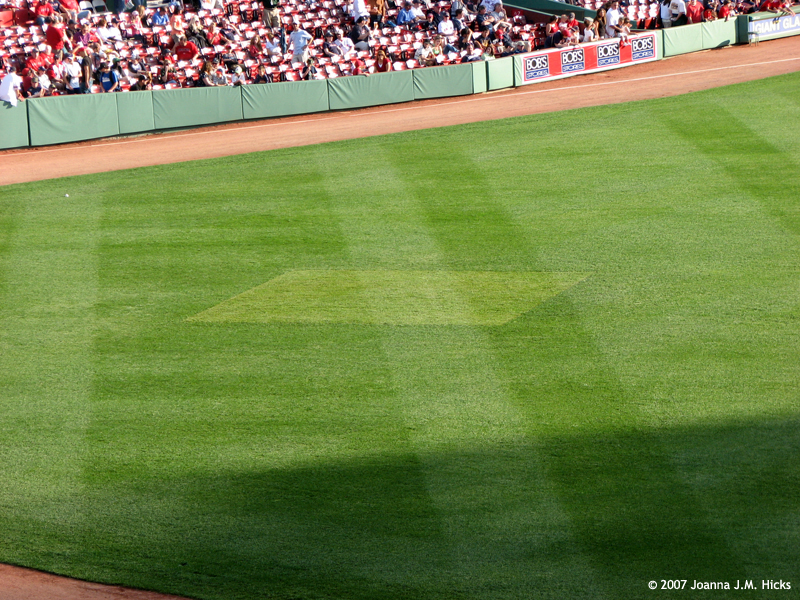 A patch of sod where J.D. Drew and Trot Nixon would trod.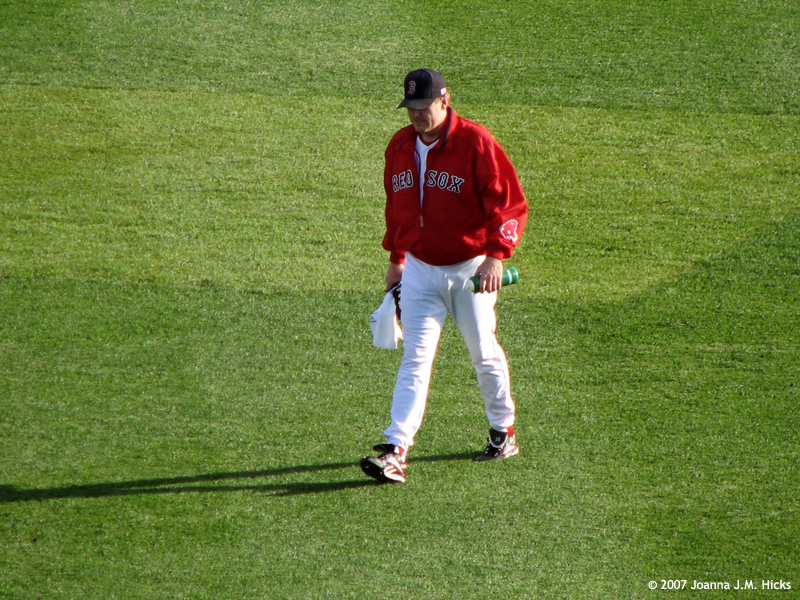 Curt Schilling makes his way to the bullpen to warm up.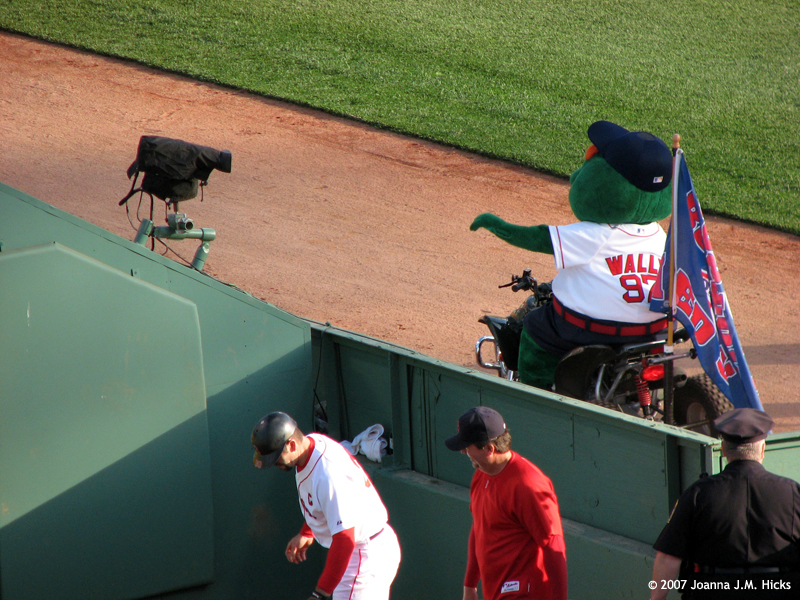 Wally barreled out of the left field door but had to pause on his route because the pitchers were long tossing on his route.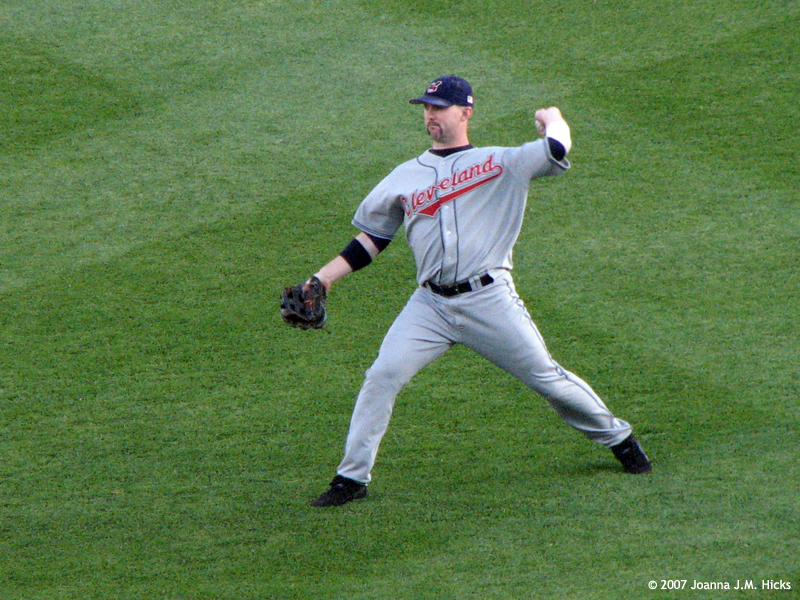 Nixon limbering up for the game.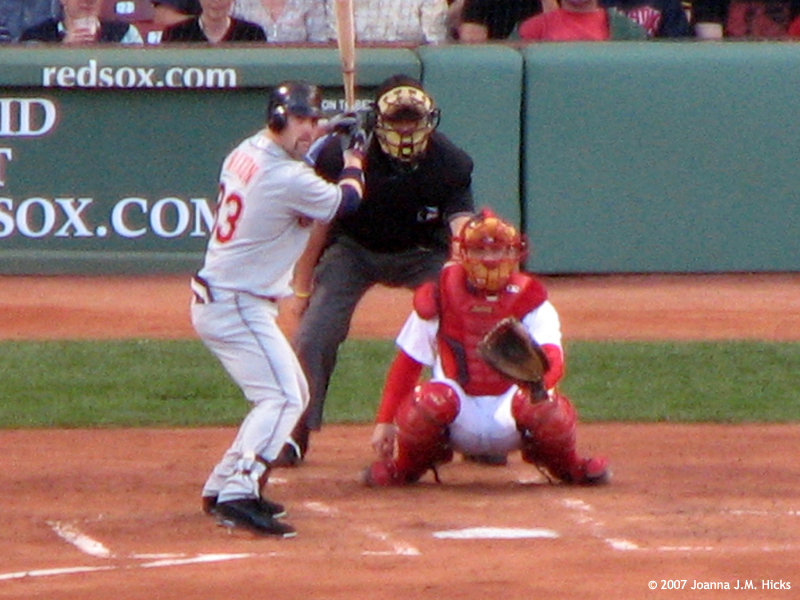 Nixon's first at bat as an Indian in Fenway. He had doffed his helmet and Jason Varitek gave him him a butt slap.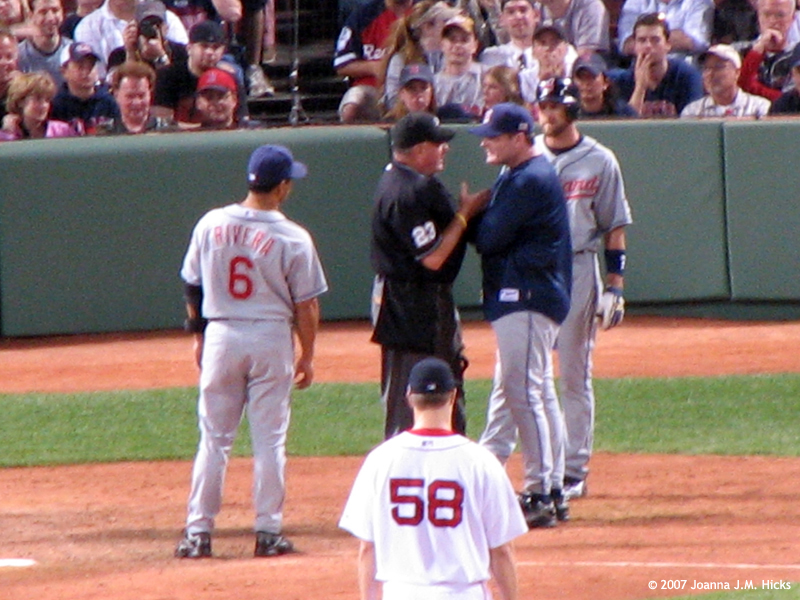 Wedge has a difference of opinion with crew chief Rick Reed.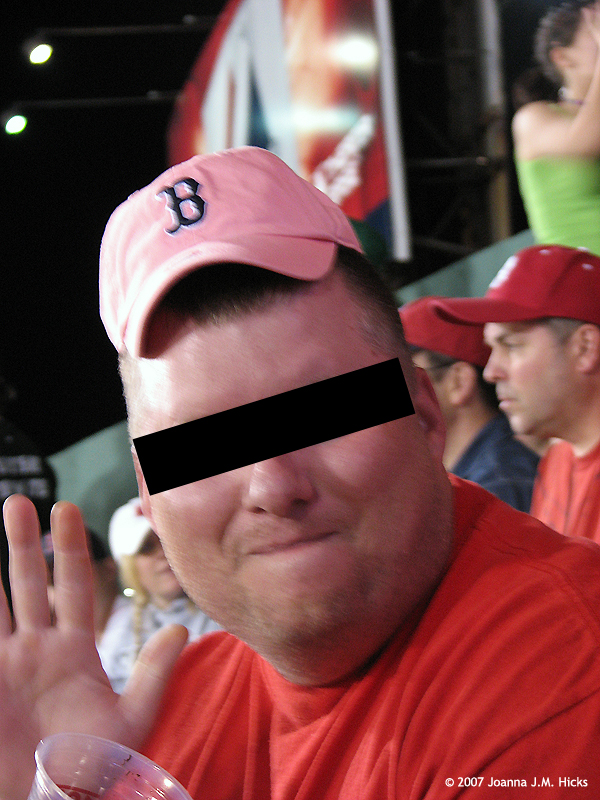 The identity of the pink hat-wearer has been shielded pending formal charges.