Although the Red Sox lost 9-5 in the series opener against the Yankees, it was a loss Boston could withstand given their dominance in the American League East.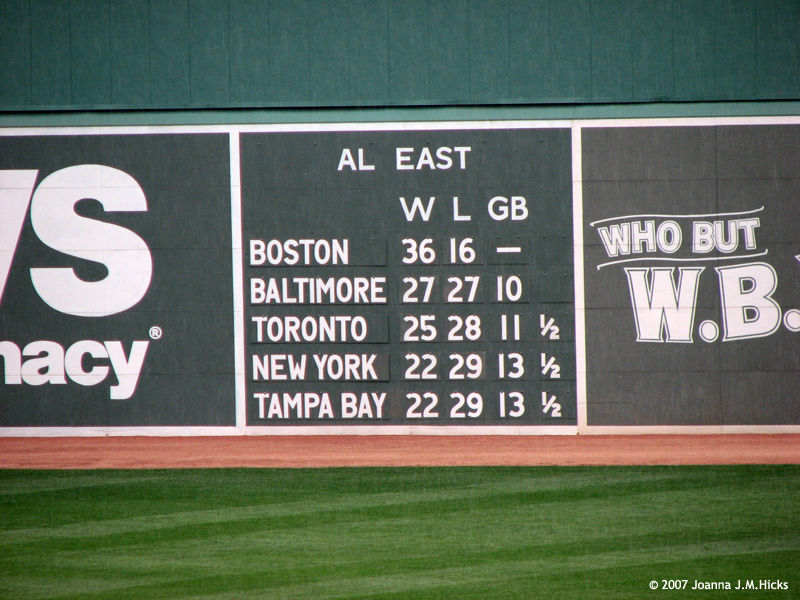 Double digit deficit.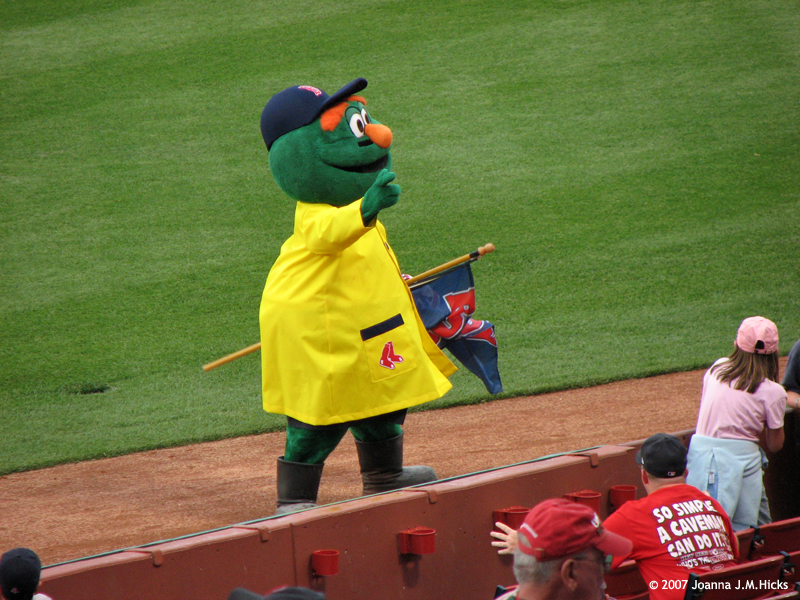 Wally in his rain gear.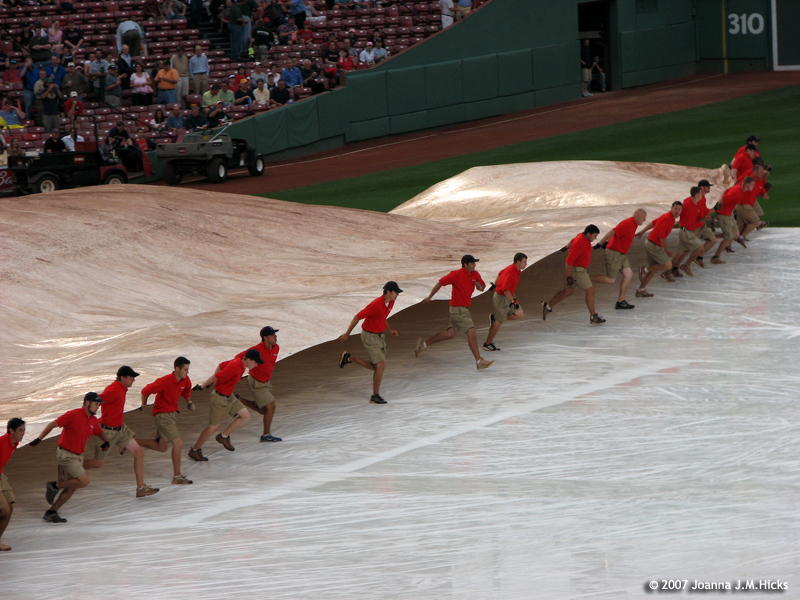 The half-hour rain delay ends.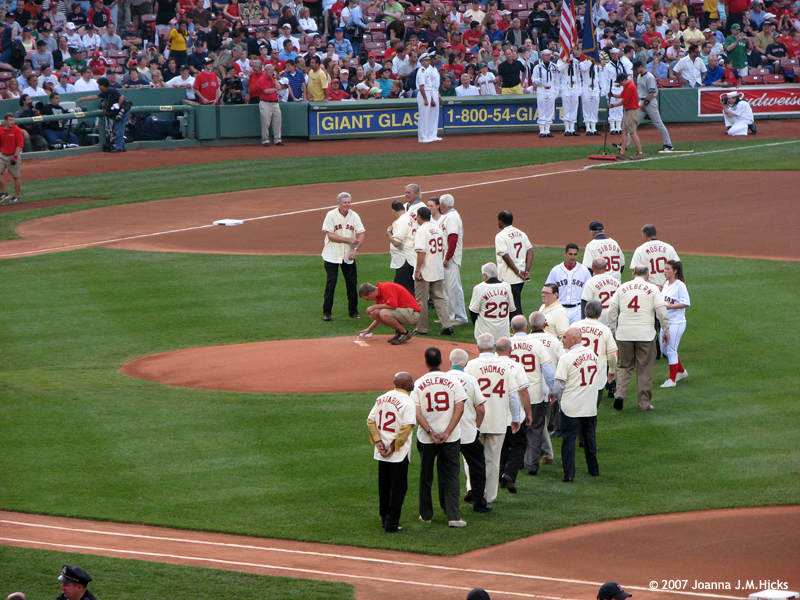 Prior to the game there was a repeat of the 1967 Impossible Dream tribute accompanied by songs from Sgt. Pepper's Lonely Hearts Club Band, which was released 40 years ago on June 1.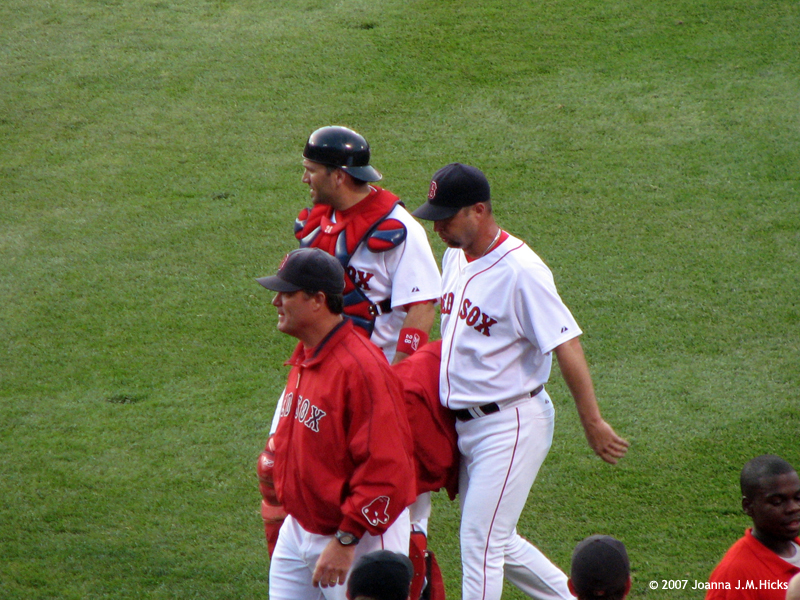 Doug Mirabelli, Tim Wakefield, and John Farrell march to the dugout.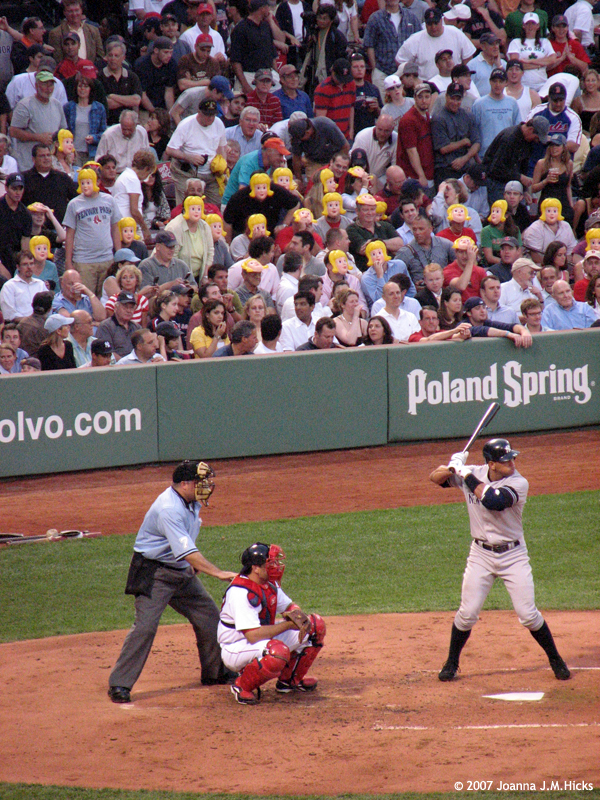 Alex Rodriguez is serenaded by his most ardent fans.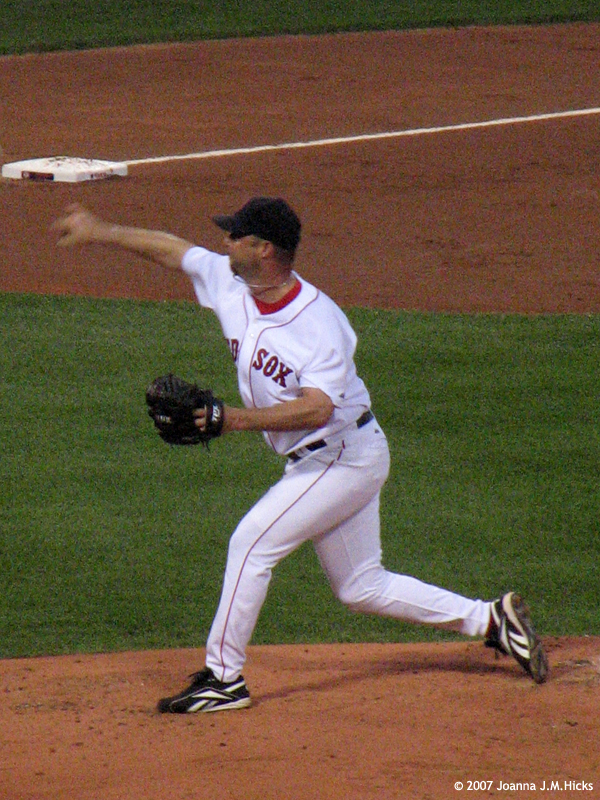 Live by the knuckleball, die by the knuckleball.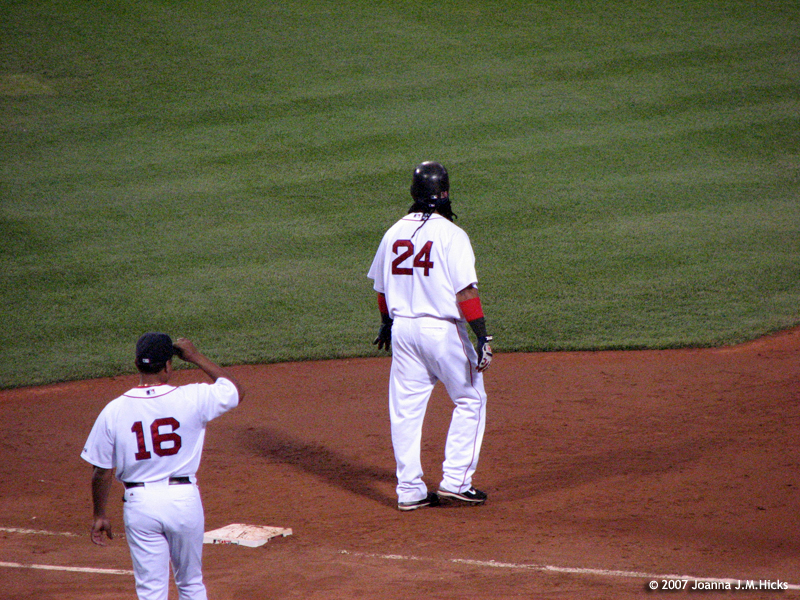 In the second inning, Manny Ramirez playfully hassles Kevin Youkilis for not scoring on the former's single to right. Youkilis gestured back that third base coach DeMarlo Hale was at fault.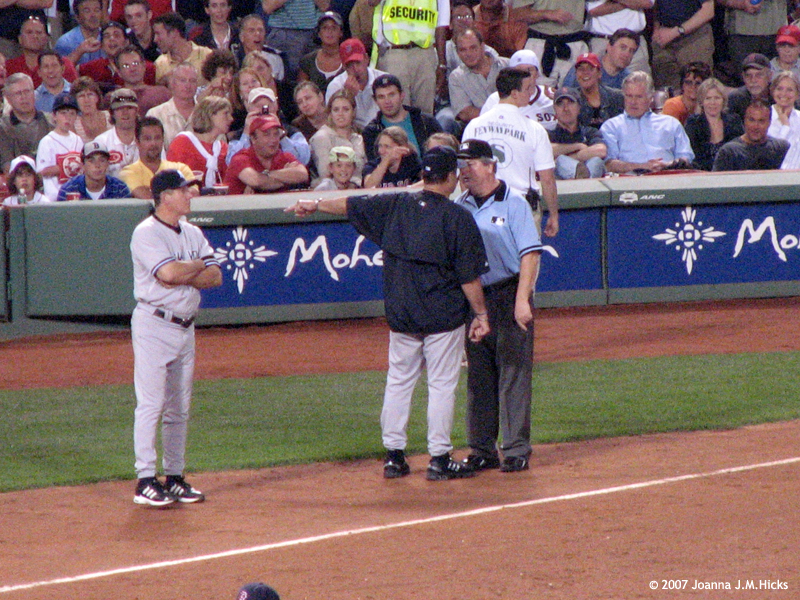 Joe Torre belatedly objects to the call on Bobby Abreu.

Julian Tavarez talks with Daisuke Matsuzaka all game.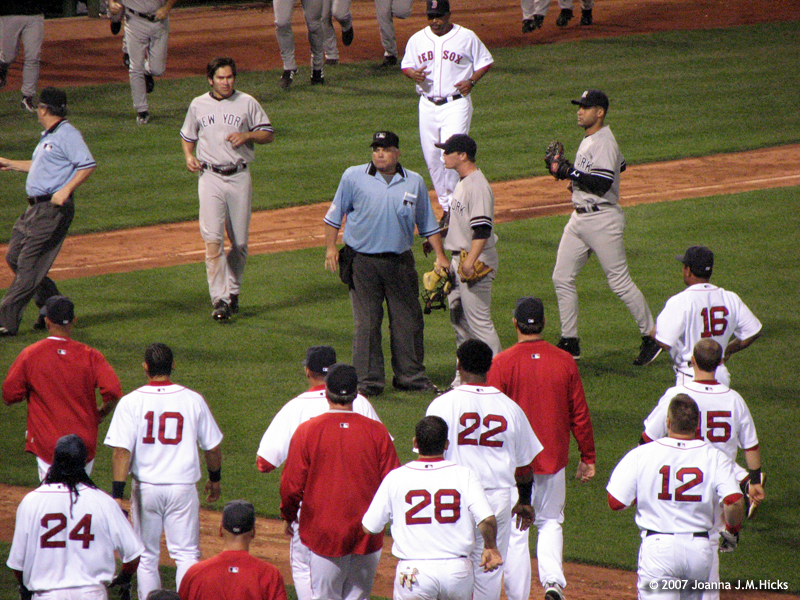 Rhubarb!

Dustup!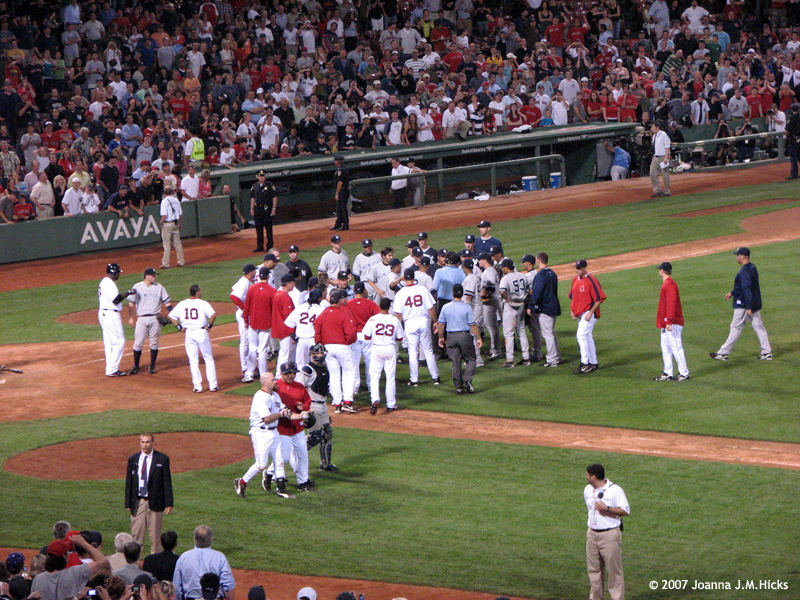 Donnybrook! Notice David Ortiz talking with Doug Mientkiewicz near the plate.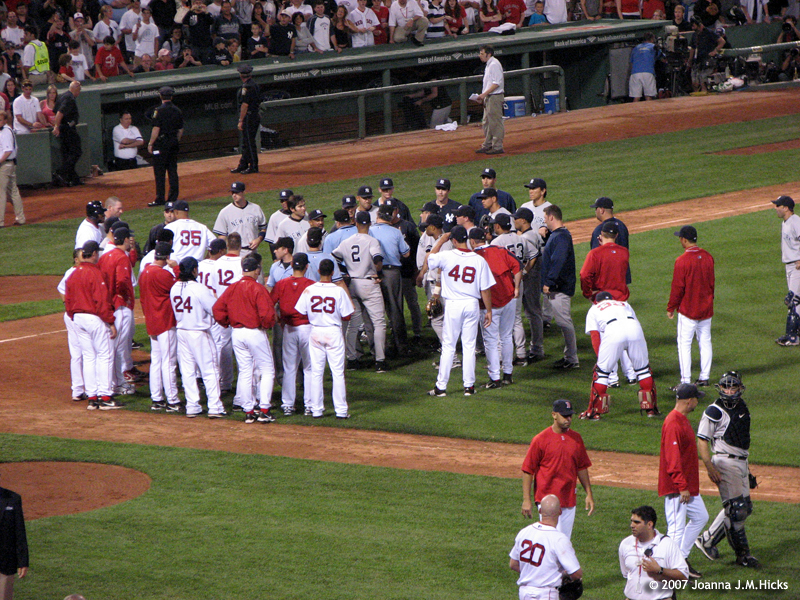 Melee!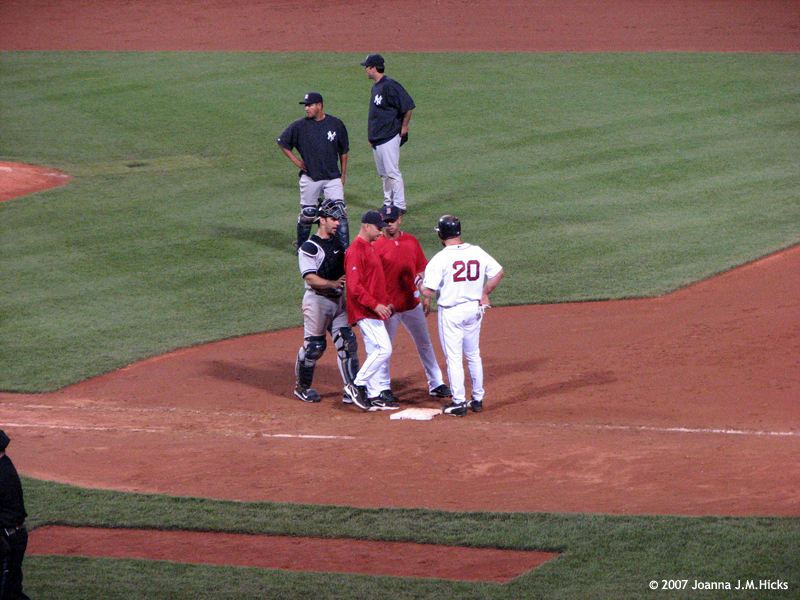 Jorge Posada approaches Youkilis as the fray breaks up.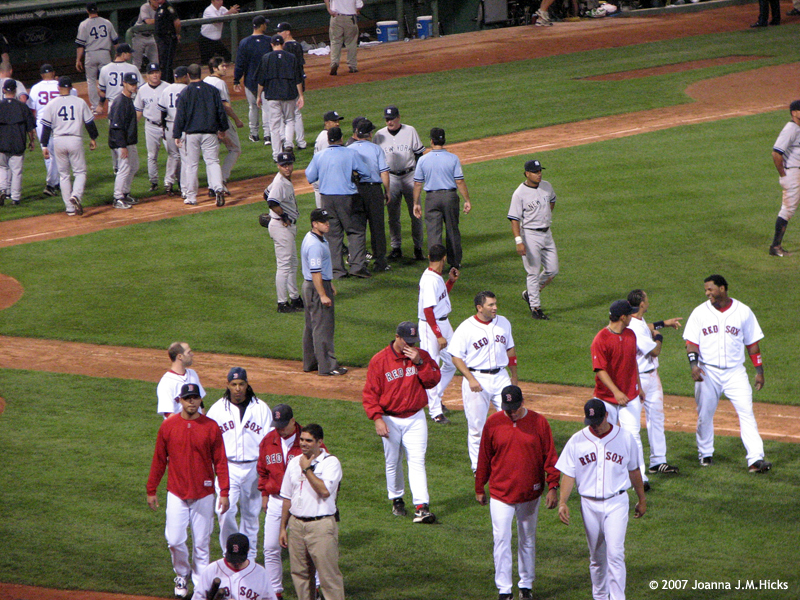 The fighters return to their corners.

Just one chance is all I ever wanted
Just one time I'd like to win the game